Excitement and novelty are the hardest things to sustain in a relationship. Once the can't-keep-hands-off-each-other honeymoon phase passes, monotony finds a way to creep into relationships. That's why finding new ways to connect with each other becomes the key to keeping the spark alive. These ways to connect don't always have to be extravagant or grand, something as simple as exploring fun meals to cook together can do the trick.
For most of us, food is a source of joy and pleasure. Why not use it to pepper your partnership with joy and pleasure too? A couple cooking together can cultivate an unmatched sense of bonhomie, and learn to work better as a team. You don't even need pro-level culinary skills to imbibe this ritual into your relationship.
From simple meals for two to easy and fun recipes for couples, there is a whole world of culinary delights that you can explore even with the most basic skill sets. Let's explore some of these fun meals to make as a couple to help you get started.
6 Fun Meals To Cook Together As A Couple
Bonding over pizza, beer and Netflix is something millennials will instantly relate to. Why not give your delivery guy a break this weekend and fix some simple meals for two from scratch? You can tweak the recipes, add variety to it and delve over dinner on how fabulous you both are as cooks. Cooking together is a great bonding activity – an intimate experience in its own way.
If you think you know your partner in the bedroom, try knowing your partner in the kitchen too. It is easy to stress over and have a fight over who forgot to buy the cream, who didn't chop the onions right and who left the chicken too long on the grill. To ease your time in the kitchen, we have listed easy-to-make dishes for you and your partner to try this weekend.
Take a spin in the kitchen with these simple recipes for a couple cooking together:
Related reading: Do men who cook make the best lovers?
1. Momos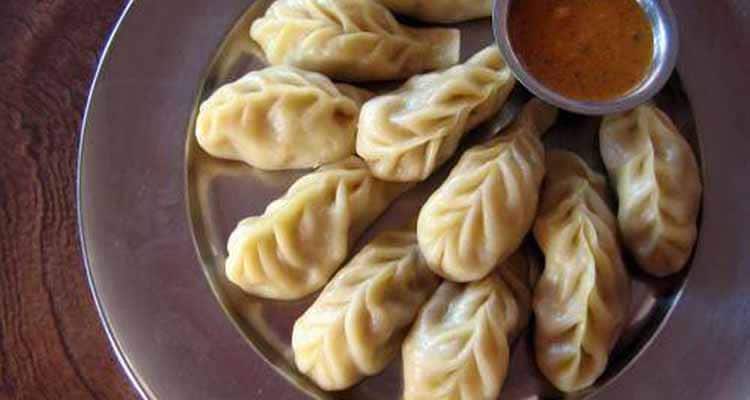 Momos, the rich, gooey dumplings originally from Tibet, have become a popular dish all over the subcontinent and beyond. These versatile dumplings filled with vegetables or minced meat of your choice can be steamed, fried or even baked.
If you're a fitness-conscious couple, you can even experiment with whole wheat variants instead of the standard refined flour counterparts. The fiery sauce that goes with it will definitely leave your taste buds tingling and asking for more.
If you are both beginners, add this to your list of fun recipes for couples. Once you get the folding technique right, making them can be a piece of cake. And immensely therapeutic too. The perfect way to melt away all the week-long stress.
2. Aloo Gobhi
For the vegetarian couple or couples who want to go vegetarian for the weekend, Aloo Gobhi is a perfect choice. Filled with flavors that evoke nostalgia and take you right back to the days where you both devoured mom-made delicacies without a care in the world, this humble dish is hassle-free and ideal for times when you want to keep your means basic.
Basically, this quintessential Indian dish, entails cauliflower and potatoes chopped into small pieces and stir-fried with garlic, chillies, and dry spices such as turmeric, cumin, coriander powder, chilli powder, and seasoned with salt. You may use onions as well.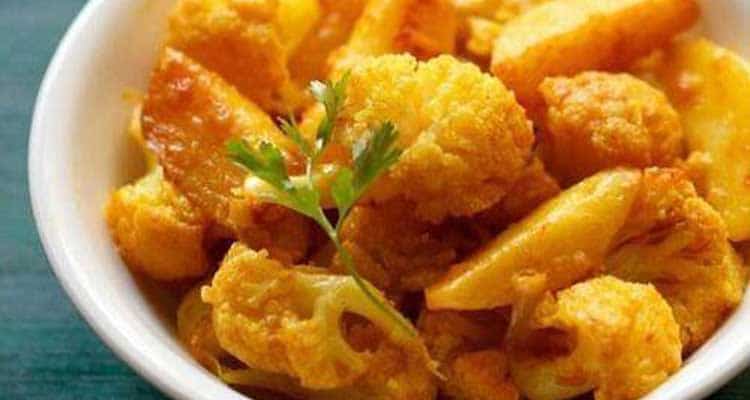 Preparation time is well under 30 minutes, depending on how fast you can chop the vegetables. This is a dry dish that is best enjoyed with flatbread or rotis. If you're looking for quick but fun meals to cook together, add this to your list.
For a better perspective on why aloo-gobhi is bae in so many Indian kitchens, we recommend you catch a rerun of Bend It Like Beckham.
Related Reading: 8 Habits Of Couples In Strong And Healthy Relationships
3. Cream chicken
If you are tired of eating Garlic Chicken and Butter Chicken Masala, this dish will surely tickle your taste buds. As the name suggests, this recipe is purely cream-based and low on spices. If you've invited your SO over for the weekend and are looking for fun things to cook together on a date, this could be it.
Start by marinating the chicken pieces in garlic for an hour or so. Toss onions, bell peppers, leeks in some oil and saute it until half-cooked, then add in the chicken followed by the cream. Slow cook the chicken in cream while you both enjoy some conversation over wine. The perfect way to impress her on a date, or him.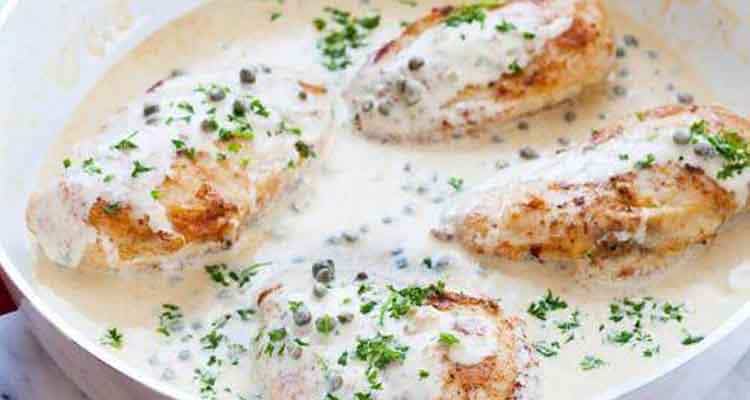 Simple meals for two don't get any easier than this. The only prerequisite to getting it right is to let it slow cook on low flame so that the flavors come together beautifully. If you're in a mood for indulgence, you can top it up with cheese. Cream chicken is best enjoyed with crisp, plain garlic bread.
Related reading: 8 fun things to do with your partner over the weekend
4. Biryani
Ah, this is a true test of your cooking skills. Before making the dish, you need to decide which biryani you are willing to prepare. There's Hyderabadi biryani, South Indian biryani, Thalasseri biryani, Kolkata biryani and many other varieties. Rice is the main component of this Indian dish. You can prepare a vegetarian or use the meat of your choice.
Biryani is a slow-cooked dish, infused with the aromas and flavors of whole spices running through succulent grains of rice and juicy chunks of meat. While preparing biryani takes dedication and committed love for cooking, it definitely qualifies as one of the fun meals to make as a couple.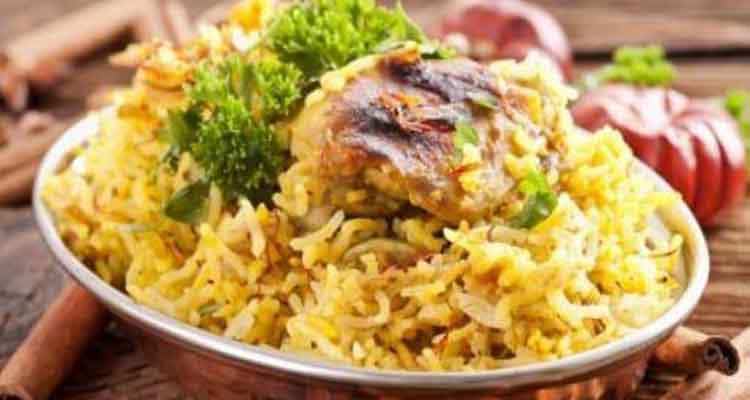 A complete meal in itself, the Biryani, with all those layers, the finesse, the flavorful ride with every mouthful – is an expression of love, a romance unto itself. To enjoy it as it should be, we recommend you organize a sit-down dinner for you and your SO, light up a few candles, put aside the cutlery and dig in with your fingers.
Don't worry too much about getting all the components and textures right. Even if you go way off the mark, it will still be delicious. It's biryani after all.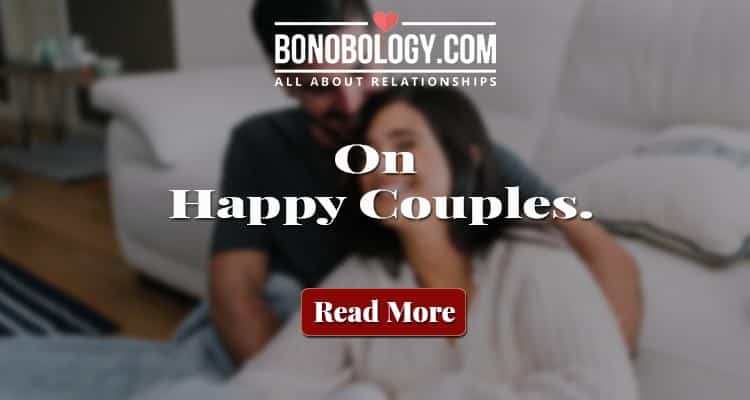 5. Palak Paneer
Pureed spinach cooked with chunks of cottage cheese – this is another one of those fun meals to make as a couple that will leave your taste buds singing with joy. It is a perfect dish to surprise your partner with, or you can cook it together.
Besides, it is a powerhouse of nutrition. The iron-rich, abundant in fiber spinach with high-on-protein cottage cheese is a match made in heaven for all you fitness-conscious couples. You can eat to your heart's content without even an ounce of guilt.
The cherry on the cake is that it's extremely easy to cook. Boil the spinach leaves – pro tip: for enhanced texture, add a fistful of petite yellow lentils or rice – let it cool, and grind. Heat oil in a pan, sauté some onion, add ginger and garlic, along with the usual fare of dry spices, add the spinach puree, let it simmer. Throw in chunks of cottage cheese, cook for another 5-10 minutes, take it off the heat – et voila!
6. Baingan ka bharta
A couple cooking together can also try this typical north Indian dish when they want to sample something totally out-of-the-box. Before you zero in on this dish, ensure that neither of you is allergic to eggplant.
Baigan ka bharta is essentially roasted eggplant seasoned with spices. After roasting, peel off the skin of the eggplant, mash well and cook with sautéed onions and chilies. Be generous with your use of spices, salt, tomatoes and peas to get a strong hit of flavors.
The smokey flavor of the roasted eggplant is the real magic element of this dish that truly makes its taste stand out. It also qualifies as one of the fun meals to cook together for it will challenge your palette like never before – in a good way though!
With all of these ideas and recipe suggestions, we're sure that you are all set to channelize your inner cooks. Try these fun things to cook together on a date and let the romance brew in your kitchen. To turn up the heat, you can even make a cook-off out of it where you each prepare a meal for the other. There are so many ways to use food as an expression of love, and your creativity defines the limit.
When A Guy Cancels A Date – 5 Common Scenarios And What You Should Text