Dating is a tricky process. Dating as a Christian is even more difficult to navigate. The most obvious problem being finding someone compatible and that's where Christian dating sites come into the picture.
Christian dating looks different for most people, everyone has their opinions about the topic. To put it simply, Christian dating is the dimension of dating a partner who is passionate about Jesus and is on the spiritual path of being a better Christian.
The purpose of Christian dating is to find a partner who you can grow with and spend the rest of your life with. Similarly, the purpose of Christian dating sites is to help you find potential matches. Just like conventional dating sites, Christian dating sites also use personal preferences to set you up with a match.
What Is Christian Dating?
Finding love as a Christian on conventional dating sites is not the wisest decision. If your focus is on Jesus and you don't feel comfortable dating the modern way, then Christian dating sites are ideal for you. With plenty of Christian singles available online, yearning for the same Christ-centered relationship as you, there are many benefits to using a Christian singles dating site.
So, for all those who want to date but not the modern way, here is a list of Christian dating sites that offer you the religious security you're looking for in a partner. All you have to do sign-up with one of these platform and make an appealing online dating profile. Applying God's word to dating, finding yourself a partner with the clarity of marrying each other has never been easier.
Christian Cafe
Christian Mingle
Christian Connection
Zoosk
eHarmony
Higher Bond
Upward
Christian Cupid
Catholic Match
Silver Singles
United Young
Crosspaths
Eden
1. Christian Cafe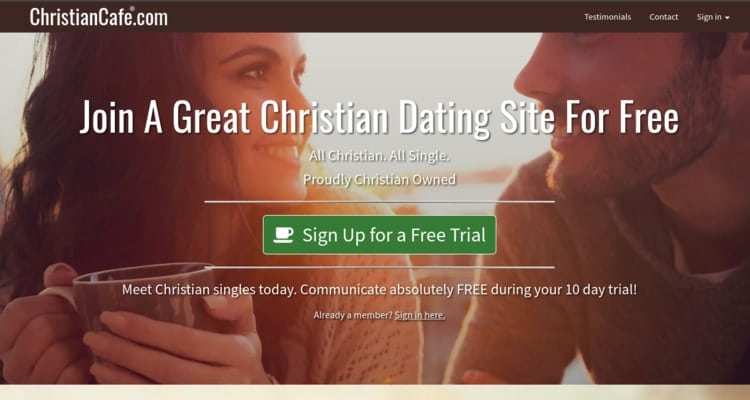 This site is one of the best Christian dating sites based on the online reviews and the high success rate of the matches. One of the reasons behind their success is their highly active, Christians-only user base. Dating for Christians has become a lot easier thanks to this Christian dating app.
You know what this means for you? That there is a good chance you will meet someone with a similar faith level, values, and qualities as you. With over two decades of existence in the world of Christian dating sites, you'll find members in their late 20s to early 40s.
Unused profiles are regularly removed from the system
A full trial of the platform for upto 10 days
Affordable paid membership prices start as low as $8.33 a month
Available on Google Play and the App Store
Assured quality matches due to a large user base
2. Christian Mingle
Christian Mingle is reviewed as a Christian dating app that was specifically made to serve Christian singles. As a result, it prioritizes faith-based matchmaking and vows to help Christian men and women find rich, spiritual and lasting love. Like the previous mention in this list, Christian Mingle is also right up there as one of the best Christian dating sites.
What separates this platform from other Christian dating sites is that this was made by Christians, for Christians. If you're out here looking for wholesome relationships centered on God, then Christian Mingle is the right one for you. Since its launch in 2001, this platform has been through the test of time. We rank it number two among the top Christian dating sites.
Focused solely on connecting Christian singles looking for faith-based relationships
A constantly growing user base of 15million+ users
Tried and tested as the app has been around for nearly two decades
Accessible on website or mobile on the Play Store and App Store
Ability to respond to paid users even on a free account
Related Reading: Online Dating Advice – 23 Important Tips
3. Christian Connection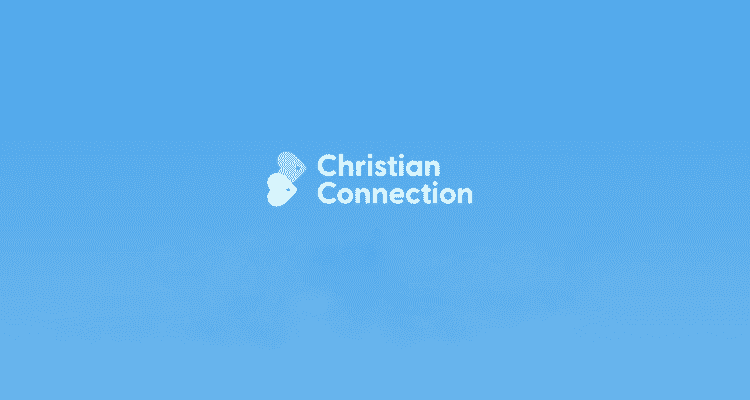 There is so much to be said about this award-winning Christian dating app. Christian Connection is very faith-oriented, so it was a no-brainer to recommend it in this article on the best Christian dating sites. This Christian dating app is exactly what you're looking for — devout Christians in search of like minds.
The thing that we love the most about this platform is the search section labeled "Christian singles near me". During our test, we found out that the site is used by young and older Christians alike. This gives you a wide variety of selection and opportunities to meet new friends and romantic partners that you wouldn't have met otherwise. Be sure to dress well for your first date after meeting online.
A high quality data pool with niche audience reducing search time
Ideal for users looking for a long-term, committed relationship
Friendly for LGBTQ singles with Christian faith looking for partners
Affordable premium memberships start at $16.00 a month
A three-day free trial period to test the platform
4. Zoosk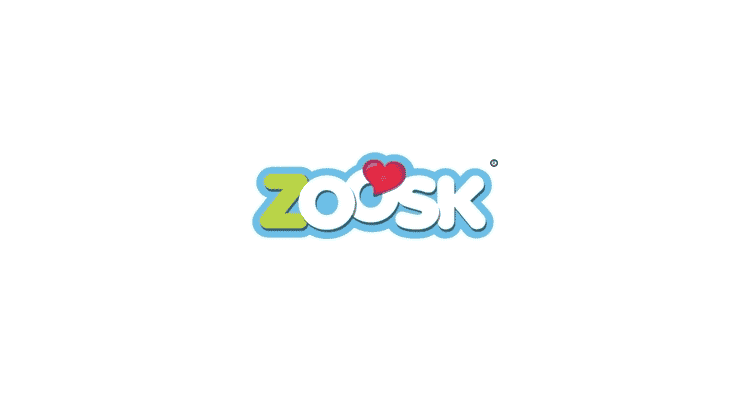 While the idea behind Christian dating is to find a partner for a long-term relationship, we understand not everyone would want that from the get-go. Keeping in mind the subjective preferences of the younger generation, we have Zoosk on the fourth place among Christian dating apps. This dating platform is intended for both short- and long-term relationships.
Are you a young Christian seeking the benefits of Christian dating online but without the pressure of a marriage? Tired of looking at other Christian dating sites with their all or nothing approach? Then this app is the right one for you. Once you install the app, set your religious preferences and get ready to match with like-minded Christian singles, ranging from very religious to more laidback.
Over 35 million+ accounts on the platforms
Plenty of active users with over 3 million+ messages sent across daily
Update religious preference on the bio and find single Christians
Robust features help you filter matches based on your religious preference
500,000+ daily active users since 2021
5. eHarmony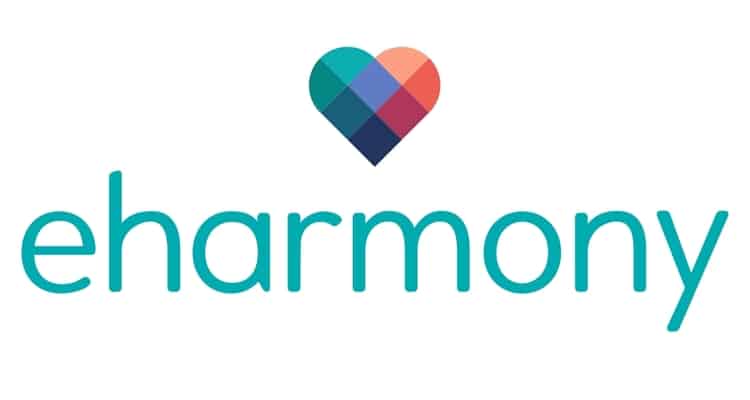 We've all heard of eHarmony, and yes to clear up any confusion it does allow non-Christians on the platform but don't let that discourage you. Just like the christian dating sites we mentioned at the start, eHarmony too has been around since the 2000s. This is the reason why eHarmony has stellar reviews and is also one of the best Christian dating sites out there.
It asks you very specific questions about faith, ethics, and values. As a result, once you start using the app, you'll be matched with Christians who share the same qualities as you. You can count on their proprietary matchmaking algorithm to find perfect matches specially for you. Dating for Christians has never been easier.
Platform identifies your deeply-held values, beliefs, and preferences
Feature-rich platform that relies on a proven algorithm to find Christian singles compatible with you
Profiles on eHarmony are polished with all the information you would need about your potential match
Up to date with new features like its one-of-a-kind video-dating function
"Profile check" feature offers guided reviews on your profile and gives suggestions for improvement
6. Higher Bond
Higher Bond is the user-friendly platform you could be looking for that was recently launched. We mean, as recent as 2022 itself. So far, we've mentioned a few Christian dating sites that have been around for a decade or two but if that doesn't appeal to you, we understand. Higher Bond dating site is here to breathe fresh life into the world of Christian dating sites.
This platform comes with thousands of beautiful profiles of single Christians who are also looking for the best dating apps for Christians. Sort your matches by age, gender, location and even profile photos. With these wide search options, your perfect match is just a swipe away!
Developed with one intention in mind – an intimate focus on faith
A custom algorithm built with help of faith leaders, pastors and relationship counselors
The one-of-a-kind algorithm favors quality interactions over quantity of matches
Launched in 2022 and the founders are all set to revolutionize Christian dating
7. Upward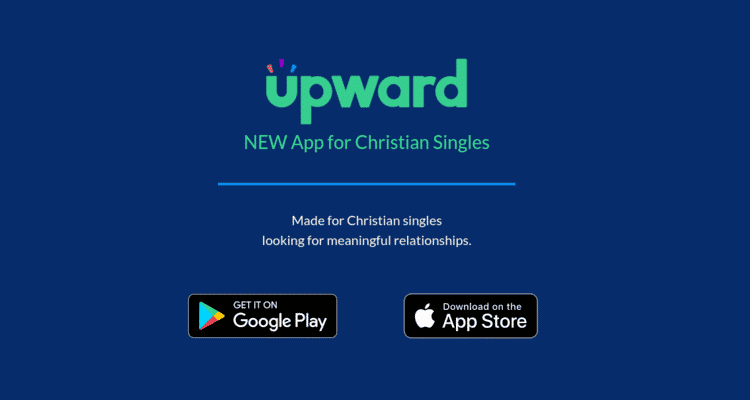 The Upward dating app is often called the Christian version of Tinder. During our time on the app, we found that almost everyone was looking for a long-term relationship based on the principles of Christian dating. Users are driven by their faith in Jesus and the platform has a lot of young adults.
So who is the Upward dating app for? It's perfect for young adults who are inclined toward finding a partner for Christ-centered dating eventually leading to a marriage. For those looking for Christian dating sites free of cost, the basic membership is free of cost. Does it get any better than this?
"Super-like" feature similar to Tinder to show you've expressed special interest
Users will have the ability to filter by religious faith along with the common variables
Religious denominations are mentioned prominently in the profile bio
Basic membership is free to use, premium membership starts at $9.99 a month
Visually pleasing and intuitive app design
Related Reading: Best Dating App Conversation Starters That Work Like A Charm
8. Christian Cupid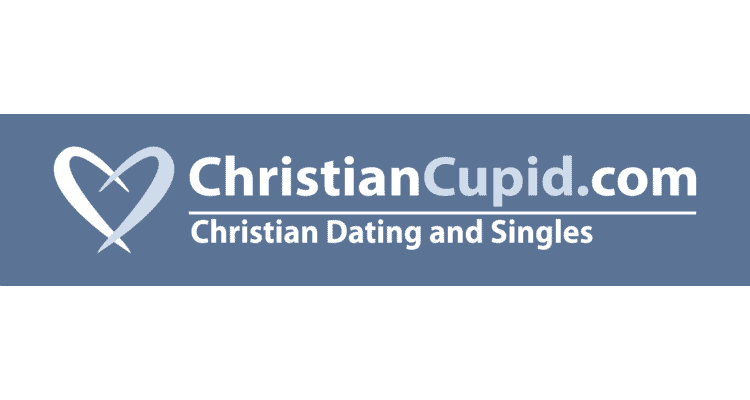 The Cupid family of dating apps is a leader when it comes to niche dating platforms. Christian Cupid is developed by the same group, making this one of the top Christian dating sites. Since the Cupid group has already made other niche dating apps, the interface and security in this one is top-notch. Your messages are encrypted and the payment portal is secure.
Same as most other Christian dating sites, dating on this platform often results in matrimony. Signing up with them might result in you finding your soulmate. Your search for the best Christian dating app could likely end here. Tell us something better than an app run by fellow believers to help find the love of your life?
A niche user base of around 70,000 users have signed up for Christian Cupid
Available on Android app and the traditional website
Optimize your search by using filters to find strongly-religious or laid back Christians
Set up a profile, launch searches, browse profiles of other users for free
Choose from two kinds of subscriptions – gold or platinum
9. Catholic Match
As the name suggests, this is one of the rare Christian dating sites which caters only to Catholics. If you're someone who takes their faith very seriously and visits the church often, this is the best Christian dating site for you. However, if you aren't a Catholic, you should skip this.
Once you sign up on Catholic Match, you can expect a slideshow of matches to be recommended to you based on the preferences you've set. The results and reviews speak for themselves, this platform has set up thousands of marriages. For all the Christian who identify themselves as Catholics, it doesn't get any better than this.
The platform is backed by major Catholic leaders
Incredibly quick and easy sign up
Full membership plans starts at $12.49 a month
The platform asks faith-based questions for relevant and interesting matches
Available on Play Store and App Store
10. Silver Singles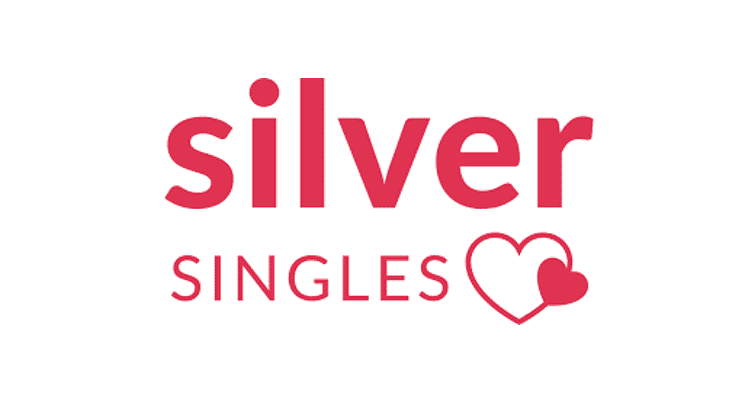 SilverSingles is the leader among senior dating sites. In case you've never heard about them before, know that they don't allow anyone under 50 years of age to join their platform. As you can tell, they cater to a very niche audience. The site collates matches based on a comprehensive personality test. The process is elaborate and the website does not allow manual searches in order to show only highly compatible matches.
This is a great choice for senior adult Christians who are looking for a more serious relationship. As the older generation is known to be more traditional, they're much more likely to find someone who is sensitive to Christian beliefs and practices with a more mature dating pool. If you choose to go with this app, establish the physical and emotional boundaries you're comfortable with.
Find highly compatible matches for people of ages above 50
Elaborate sign-up process with a detailed personality test
Instant messaging allows you to explore single Christians and talk to them
The website version lets you see who checked out your profile
Caters to the senior dating niche with LGBTQ seniors
Related Reading: Teenage Dating Apps – 9 Dating Apps For Under 18
11. United Young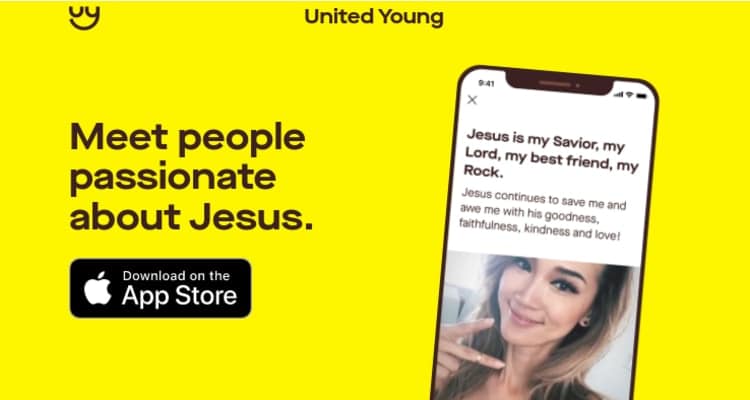 Here's the scoop on United Young: it's run by a couple based in New York. Jonathan, one of the founders, had a wish, in his teens, to connect young people, who were followers of Jesus. A few decades later, we now have United Young with a mission to connect those who have faith in Jesus, through a medium of Christian dating sites.
After you sign up, as this app is still in the early stages, you will get up to 15 profiles in your daily matches. The match works the same way as Tinder and other conventional dating sites. What sets them apart is the faith-centered approach and belief in Jesus.
The app is completely free to download and join from the App Store
Premium subscription offers features like double matches, advance preference filters, read receipts, etc
Based on Christian ideals and is perfect for the younger generation
Christ-centered dating for all Christian communities
12. Crosspaths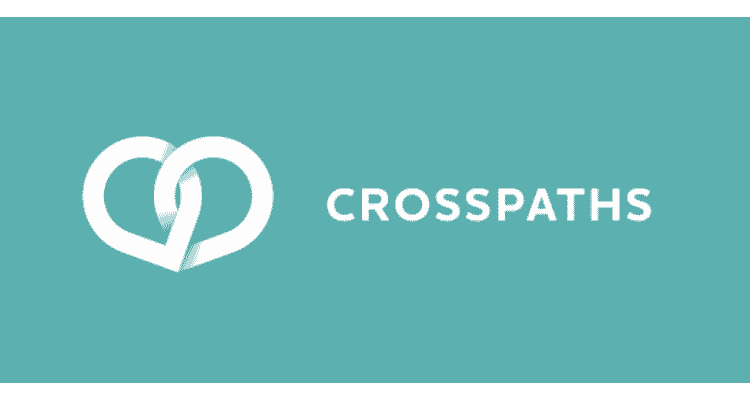 Subscribing to dating sites can leave you feeling confused, there are several disadvantages of online dating after all. If you're looking for Christian dating sites free of any financial commitment, Crosspaths could be the one for you. Just like the previous app, Crosspaths too is free to download and will only take you a couple of minutes to register.
All you need to do is to link your Facebook account and your information will automatically be filled out. Once you're logged in, the app asks you to answer a few basic questions such as your username, location, dating preferences, lifestyle, and level of faith. If you wish, you may opt to skip these questions and proceed to swipe for matches.
More than 110,000 users are based in the United States
Link your social media handles on your dating profile
All members can chat with each other free of cost
Most active users belong to the age group of 20-30
Adjust your location and range to find users from all across the country
13. Eden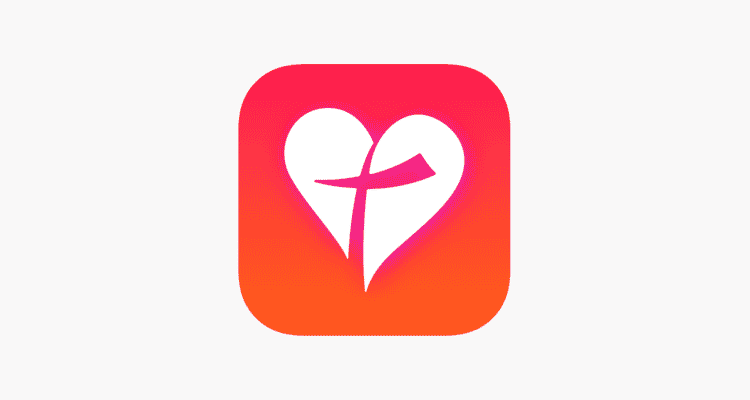 Another free-to-use Christian dating app is Eden. It is fairly new in the space and the team is working on extending their user base. But don't let that be a deal-breaker for you as during our testing, we found some wonderful matches. However, it is important to note that until the app gets more users on it, you'll match with people a little far off from your location.
Interact with upto 80 profiles in a day with the standard version
Option to block users and minimize unwanted contact
Offers one week subscription starting at $1.99
A unique "My lifestyle" section allows to you to update your profile to your liking
The app comes with templates for your bio so you don't have to blow your brains out thinking about one
| | | | | | |
| --- | --- | --- | --- | --- | --- |
| Christian Dating Apps | 1 month | 3 months | 6 months | 12 months | 24 months |
| Christian Cafe | 34.97 USD | 49.95 USD | 79.95 USD | 99.95 USD | N/A |
| Christian Mingle | N/A | 24.99 USD | 22.99 USD | 14.99 USD | N/A |
| Christian Connection | 16.00 USD | 32.00 USD | 48.00 USD | N/A | N/A |
| Zoosk | 14.99 USD | 59.95 USD | 65.99 USD | N/A | N/A |
| eHarmony | N/A | N/A | 65.90 USD / month | 45.90 USD / month | 35.90 USD / month |
| Upward – Premium | 9.99 USD | 14.99 USD | 23.99 USD | N/A | N/A |
| Upward – Elite | 19.99 USD | 29.99 USD | 47.99 USD | N/A | N/A |
| Christian Cupid – Platinum | 29.98 USD | 59.99 USD | N/A | 119.98 USD | N/A |
| Christian Cupid – Gold | 24.98 USD | 49.99 USD | N/A | 99.98 USD | N/A |
| Catholic Match | 29.99 USD | N/A | 14.99 USD / month | 9.99 USD / month | N/A |
| Silver Singles | N/A | 57.80 USD / month | 23.62 USD / month | 8.70 USD / month | N/A |
| United Young | 9.99 USD | 24.99 USD | 49.99 USD | 79.99 USD | N/A |
| Crosspaths | 24.99 USD | 44.99 USD | 59.99 USD | N/A | N/A |
| Eden | 6.49 USD | 12.99 USD | N/A | N/A | N/A |
That wraps up the options of top Christian dating sites we had for you. We hope that you've found at least one dating site that appealed to you. Don't forget to share this piece with your friends who are also looking for Christian dating apps.
FAQs
1. What is the number one christian dating site?
Christian Mingle is regarded as the best Christian dating site out there. Their features on the platform are appealing to anyone who is interested in Christian dating. A strong user base full of like minded individuals looking for God centered dating is what makes this one the best christian dating site.
2. Is there a free Christian dating site?
Yes there are a number of free Christian dating sites available. Christian Connection, Higher Bond dating app are a few renowned ones. While most christian dating sites offer a free sign-up and usage, it usually comes with limited access to the platform or features. Once you find an app with a good user base, it's a good idea to get a premium subscription for at least a short duration.
3. What is the safest Christian dating site?
Almost all Christian dating sites are safe to use. In these times, privacy is the top priority for dating sites and they handle user data very carefully. Any well known Christian dating sites spends a lot of effort and resources to make sure their website is secure and user-encrypted to avoid data breach.
Ask Our Expert
You must be Logged in to ask a question.