We get it. Shopping for your mother-in-law can be daunting. Especially if she is a woman who is picky about her belongings. There is no rule set in stone about what presents constitute the best gifts for mother-in-law. It varies from MIL to MIL. If she is an avid reader, she would be touched if she received a Kindle. If she is a chef, she would love a cookbook where she can write down the tricks of her trade.
The best gifts for mother-in-law are the ones that are picked out keeping the occasion in mind. A gift for her birthday should be different from a gift for her anniversary. We have come up with a carefully-curated selection of a wide range of gifts for people with different budgets. Some of these go perfectly with occasions like birthdays and Christmas. There are also some sentimental and thoughtful gifts, along with personalized ones, for you to impress your second mum!
Birthday Gift Ideas For Mother-In-Law
If it's your MIL's birthday, you would want to put in all the efforts you can while picking a gift for her. Needless to say, a birthday gift for mother-in-law must be thoughtful and classy. The following birthday gift ideas for your mother-in-law range from a travel suitcase to a trinket tray, from a wine chiller to a necklace and earrings. While choosing from these, keep in mind your MIL's taste.
1. Square tray for trinkets and rings
You will understand why we consider this trinket tray as one of the best sentimental gifts for mother-in-law when you take a look at the engraved message. Prepare to see her tear up if she is the sensitive kind. This beautiful and personalized ring holder will impress your mother-in-law, provided she is a ring connoisseur.
Built with premium ceramic; durable; around 4″ x 4″
Offers a good place to store rings
Personalization leaves a special message and meaning for the receiver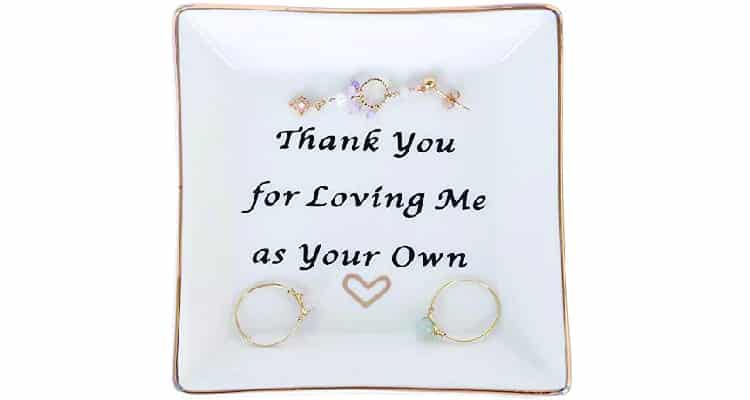 2. Coffee mug for her to have a fresh start to the day
Surprise your partner's mother with this pink coffee mug on her birthday. Let your mother-in-law create memories with every sip, afternoon coffees, morning teas, lattes, cappuccinos and much more. It can be easily considered one of the best gifts for mother-in-law because it shows that you are aware of what she likes.
Handmade; best for daily use; safe and durable
Can hold 14 ounces; big handle design; convenient usage
Latest technology; complements upgraded microwave ovens
3. Necklace with a sentimental message to touch her heart
This beautiful necklace can be considered one of the best and unique gifts for mother-in-law simply because of the sentimental message that it comes with. Showcase your love and bond by gifting your mother-in-law this stunning necklace. Let her enhance her beauty with this gorgeous piece of jewelry.
Designed in Italy; elegant style; intricate details, colors
45cm silver chain; rust-resistant; no skin discoloration
Ideal for soft and sensitive skin; comes with a special message
Related Reading: Gift Ideas For Her: 15 Necklaces With Special Meaning
4. Wine chiller and champagne cooler for dinner parties
A wine chiller is one of the best gifts for mother-in-law if she enjoys wine and loves serving this beverage in her get-togethers. This chiller is portable. So, if she is hosting a party outside or going to a picnic with her friends and family, she can easily carry it. She will love this elegant gift with a sophisticated vibe.
Able to hold majority of wine/champagne bottles; can be used for other beverages too
Multifunctional; can work as a kitchen utensil holder, office supplies holder, and flower vase
Complements contemporary décor; portable; can be used for outdoor events
5. Rose-gold travel suitcase bag
Looking for gift ideas for your mother-in-law who loves to travel? Consider this rose-gold travel suitcase for her. Encourage her to spend some quality time with herself or your father-in-law on vacations and weekend getaways. This is indeed one of those good gifts for mother-in-law who values style and functionality.
No unnecessary airport fees due to its lightness; zippered organization pocket plus garment restraint straps
4-wheel, multi-directional spinners enable easy 360°-degree free-weight steering
Includes a strong and user-friendly, push button-retractable trolley handle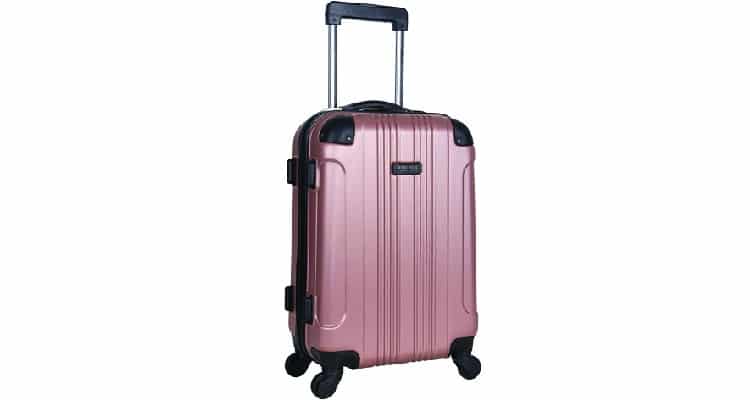 6. Laptop tote-cum-briefcase for the boss woman
Is it time for your mother-in-law to get a new laptop-cum-handbag for work? If yes, then this is your chance to surprise her with this gift. It is one of those perfect gifts for mother-in-law who are ambitious and love to make a style statement at work.
Leather lining with magnetic closure; stylish and user-oriented; durable vegan material
Multiple inside pockets for items like iPads, chargers and other essentials; can carry up to 15.6″ laptop
Suited for daily use, meetings, work, travel; comes with a back compartment comprising 3 slip and 1 zipper pocket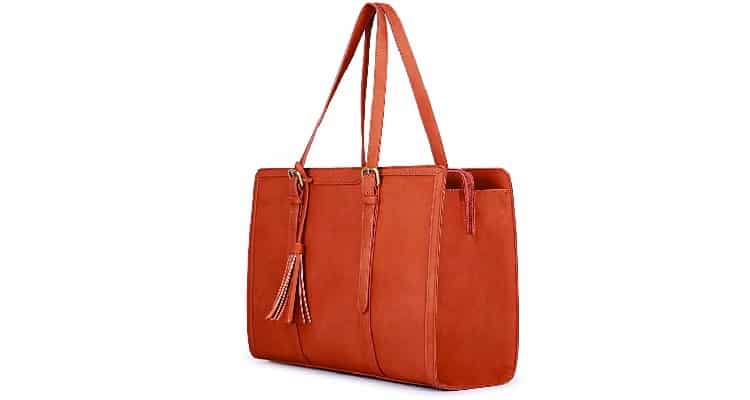 7. Mobile photo mini printer for instant memories
Now your MIL will have no trouble documenting memories in the form of photos, thanks to this mobile photo mini-printer. If you are on the lookout for sentimental gifts for mother-in-law, we suggest that you go for this one, especially if you all live miles apart. This way, whenever she catches up with you everyone in person, she can create memories effortlessly by having printed photos in an instant.
Kodak's step printer connects to Ios/Android through Bluetooth or NFC
Supreme, durable, intricate photos; resistant to tears, smudges and moisture
Portable and lightweight; ideal for decorating laptop, locker, wardrobes, and fridge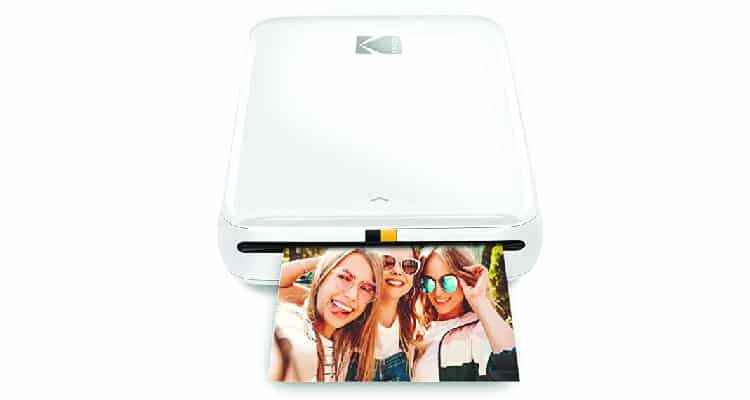 8. Vintage wedding earrings to make a statement
Strengthen your relationship with the woman who gave birth to your partner by gifting her something classy and elegant. Before you put on your thinking hat and start wondering about gift ideas for your mother-in-law , why not listen to us and consider these beautiful and sophisticated vintage earrings? Your mother-in-law's beauty will be enhanced and she will surely turn heads with this one.

Diligently crafted with premium AAAAA Cubic Zirconia and genuine silver platinum plating
Authentic silver platinum for maximum shine and durability
Lightweight ivory round pearls; delicately small and pretty
9. Sleep mask to switch off from the world
A sleep mask is an awesome birthday gift for your mother-in-law as it will help her rest better. This sleep mask can be used at night as well as during daytime during a nap. Its super soft texture and comfortable fabric will ascertain that your MIL wakes up refreshed and ready to take on the world.

Modern 3D design; eyes can move freely; contours of eye area are deep; doesn't fall off
Shields light fully; edges touch your cheekbones; no leakage of light; lack of deformation during sleep
Light feel and skin-friendly; memory foam lining; fade-proof function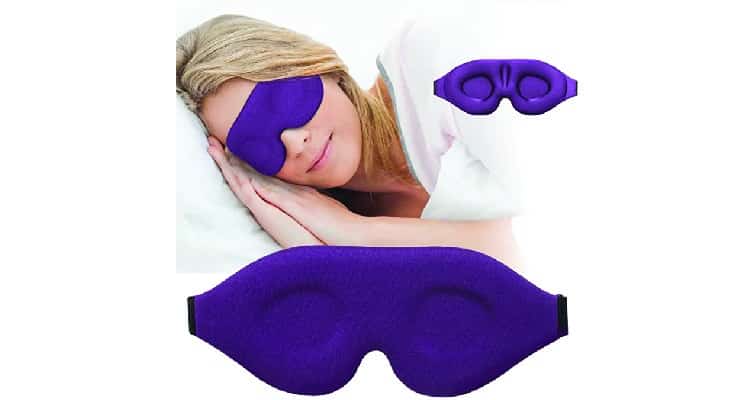 10. Spa gift basket for some pampering
Pamper your mother-in-law with this bath and body set. We feel this is amongst the best gifts for mother-in-law as it has the potential to rejuvenate and refresh your MIL. If she starts her day with body lotion, shower gel and the rest of these products, she would definitely have her senses stimulated leading to an overall better mood.
Includes a bath puff and an Eva sponge; refreshing scent which converts washroom into a home spa
Consists of sultry wood and rich fruit which enhances the skin's natural scent
Bottle is inspired by art décor; increases the glamor of the fragrance
Related Reading: 32 Birthday Gifts For Fiancé – Romantic Gifts For Him And Her
Personalized Gifts For Mother-in-law
Personalized gifts are really sought after because the giver often puts a lot of thought into them, and goes the extra mile while planning such presents. When you choose a personalized gift for your mother-in-law, make sure to consider gifts that would make her smile, or make her miss you when you are not with her. Skip the usual chocolates, flowers, and gift cards, and instead stand out in the crowd with your personalized gift.
11. Quirky and sassy oven glove
Some of the best gifts for mother-in-law are the ones which are quirky and unconventional. Take this oven glove for example. The engraved message on the glove itself will tickle your MIL's funny bone and make her chuckle.
Message reads: BITCH I AM THE SECRET INGREDIENT
Fully cotton; inside has extra-quilted insulation for hands to stay cool
Machine washable; tumble dry low/line dry; rich and lively colors
12. Notebook to preserve her recipes
Easily one of the most unique gifts for mother-in-law who believes that family recipes are worth preserving. This personal cookbook can be considered as a sentimental gift for mother-in-law as it's an heirloom which can be passed down to future generations. Whether the recipe is a simple cheese omelet or pork ribs – this cookbook will be your second mother's favorite keepsake.
Jot down a minimum of 175 recipes; comes with 7 recipe sections for easy reference
Spacious, large pages; includes ingredient substitution and measurement conversion chart
Spiral-bound with matte lamination; premium hardcover; true family keepsake
13. Jasmine-scented candle for unwinding after a long day
Make her stress disappear! This special present for mother-in-law will help her feel relaxed, calm, and energized. This jasmine-scented candle is without a doubt a good gift for mother-in-law who loves to pamper herself.
Long-lasting scent ensures you are relaxed and at peace
Made from premium white-tinted, heavy glass; natural soy wax created with lead-free cotton wicks
Eco-friendly; no paraben; usage for 50-65 hours to offer utmost relaxation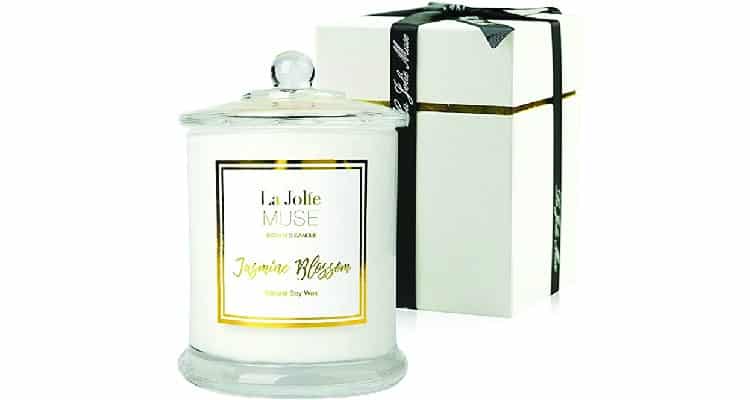 14. Waterproof hiking shoes for the nature lover
This pair of waterproof hiking shoes is best-suited for all those mothers-in-law who can't get enough of hiking and staying fit. It's also one of those good gifts for mother-in-law who needs a little push toward being active. Rest assured that these durable waterproof hiking shoes will provide ultimate comfort to her feet while she is out amid nature.
Leather/Suede; rubber sole; lasting comfort with premium cushioning
Includes a seam-sealed construction merged with TECHLITE midsole
Omni-GRIP rubber outsole ensures high grip over a variety of terrain and seasons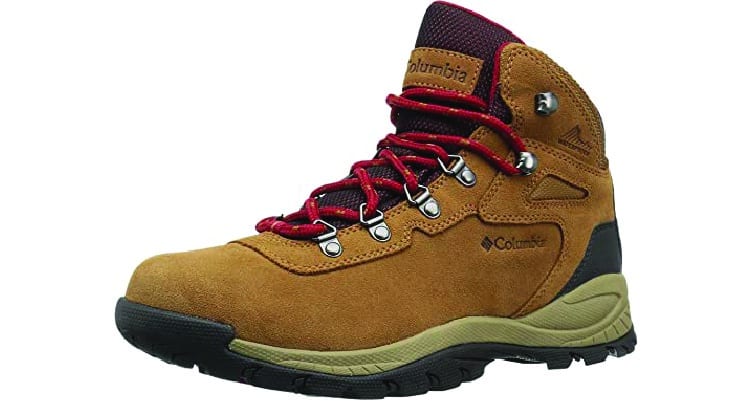 15. Cutting board for special mom
Touch your mother-in-law's heart with this personalized cutting board. This natural and eco-friendly bamboo product will not only add to the kitchen décor but also come in handy when she is busy cooking. The engraved message will make this gift extra special for her.
Kitchen décor keepsake; display engraved side and use the cut side
Eco-friendly; made with recyclable Moso bamboo; professionally shrink wrapped
7″x11″x0.4″; use it for serving or display; not meant for heavy chopping
Related Reading: 12 Tips To Be A Successful Single Mother
16. Coffee mug to show appreciation for raising man of your dreams
This coffee mug comes with a special message for your MIL and lets her know that she has brought up her son well. It also tells her that you two are enjoying your married life — which mom wouldn't love that? Also, this cup is ideal for all beverages, not just coffee.
Awesome keepsake for remembering you and her son; ideal for coffee/tea
Comes with the message – Thank you for raising the man of my dreams
Arrives in a gifted box along with a printed bow; witty and memorable keepsake
17. Gardening tools with quirky purple floral print
Is your MIL an indoor gardening enthusiast or is she trying her hand at gardening? Encourage her to pursue this therapeutic hobby with this set of gardening tools which feature a purple floral print. This ten-piece tool set is one of the best gifts for mother-in-law who needs basic tools to begin her gardening journey.

10-in-1 gardening tool kit for beginners; portable; slots for easy storage
Grow vegetables, flowers, plants, spices; eco-friendly; anti-rust paint
Printed floral pattern enhances the look; ideal for digging, weeding, aerating, and loosening soil
18. Stainless steel tumbler for bonus mom
This steel tumbler is easily one of the best birthday gifts for mother-in-law. It oozes convenience and keeps cold drinks cold and hot drinks hot. If your bonus mom is into traveling or hiking, then we guarantee that she will dig this gift.

22 oz capacity; double-wall tumbler built to keep beverages cold/hot
Insulated stainless steel; comes with a side-close lid, reusable straw, non-slip base
Rust-resistant; 7.83 in Height x 3.35 in Diameter; easily fits majority of cup holders
19. Keychain with a sentimental message
A keychain with a message for your MIL is a good idea for a personalized gift for mother-in-law. It's a useful gift from a utility perspective. Moreover, the message on it will make your MIL cherish and remember all the beautiful memories you created together. No doubt, this gift is one of the ways to show affection for your second mom.

Made of stainless steel; durable and light; rust-resistant
No change in color; no tarnishing; pendant size is 1.2 inches
Engraved with a sentimental quote: "Thank you for loving me as your own"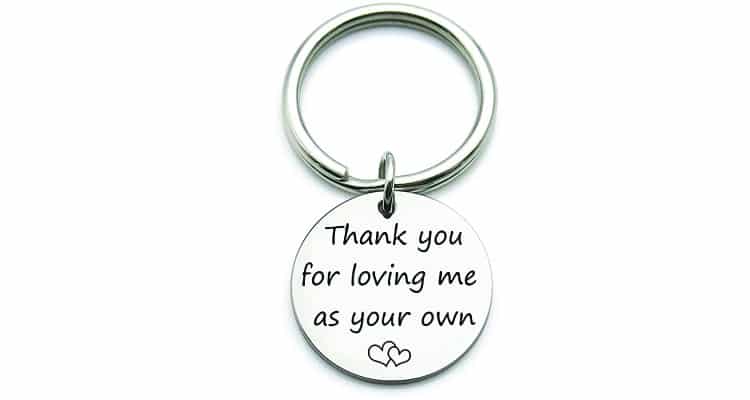 20. Wooden wall hanging décor with a sweet message
Your MIL can place this box sign on her desk, shelf, mantel, or any kind of flat surface. This box sign implies that even if she is not your biological mom, she holds a special place in your heart. Showcase your love and affection with this small but touching gift.

Sawtooth hanger makes the box sign fully ready for hanging on any wall
Wood plaque; ideal as a keepsake and for bedroom/living room/kitchen décor
Box sign comes with neutral colors of black; poem is in white letters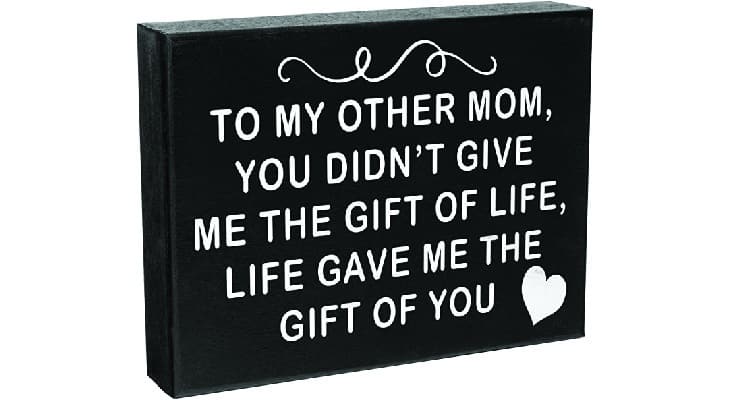 Thoughtful Gifts For Mother-in-law
The best part about thoughtful gifts is that they can also be given outside of holidays and special occasions. A thoughtful gift shows that the gifter appreciates what the receiver has done for them and wants the latter to feel appreciated and special. This gift lets the receiver know that they are held in high regard.
21. Microwavable pillow to lessen cramps and aches
These pillows which are intended to lessen cramps, aches, and anxiety are good gifts for mother-in-law since it shows that you care about her, and want her to lead a pain-free life. It's an adorable microwavable pillow, all thanks to its huggable look and avocado shape. Bonus points to this present for mother-in-law for its eco-friendliness and lavender scent.
Lessens aches, sore joints, and cramps; decreases anxiety and stress; lavender scent
Cotton; microwavable; provides long-lasting calming heat; put in freezer for a cooling effect
Complete natural buckwheat combined with dried lavender for a soothing scent
Related Reading: 40 Best Birthday Gifts For Mom To Make Her Feel Special
22. LED crystal flower Bonsai with pink light
This crystal flower bonsai can be considered as one of the best gifts for mother-in-law as it can enhance the décor of bedrooms and living rooms with its 36 LED lights. So, if your mother-in-law digs décor gifts, then you know what to get for her. It's designed for both indoors and outdoors.
36 LED lights for decoration; comes with 24-hour timer; 6 hours on and 18 hours off
6V3.6W DC adapter/ 4AA batteries; complements fireplace, dinner table, bedroom as a night light
Portable; easy installation; goes well with other lighting decoration indoors and outdoors
23. Hanging picture frames to display family tree
If your MIL stays far away from her children and grandchildren, then give her this hanging picture frame. It's one of the best gifts for mother-in-law who misses her children and can't always travel to them. This gift will enable her to take a sneak peak at her loved ones whenever she misses them.
Rounded stand enables a stable base; ideal for displaying family tree frame on tabletop or desktop
6 frames on a metal tree stand; clear pictures; long-lasting tree frame with strong backboards
Ideal for 2×3 inch pictures; black frames can be placed on the curved branches and leaves; tassels are adjustable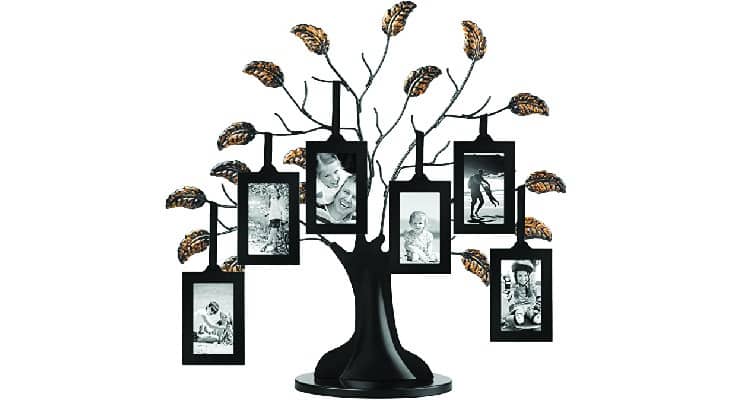 24. Wine stopper for your wine-loving MIL
Now your MIL doesn't have to worry about her chardonnay going bad when she is on the go. A secret birdie told us that a wine stopper can be viewed as one of the best gifts for mother-in-law, and is a genius gift idea as it extends the life of wine. Pair this gift with your MIL's favorite wine and have her swooning over you!
Fresh tasting coffee for a minimum of 10 days; sillicone gasket seals the wine 100%
Compatible with 750ml of red and white wine; not for champagne or sparkling wine
Easy use; insert stopper into the bottle and press the lever down to seal the bottle tight
25. Pet memorial picture frame to remember her pet
A pet memorial picture frame can be an unconventional yet touching gift idea for your mother in law in case she loves animals or is still mourning her pet's loss. This is indeed a sentimental gift for mother-in-law as she will be able to preserve the memory of her pet child. This pretty frame also comes with a heartwarming message.
Ideal condolence gift for animal lovers who want to preserve memories
Can keep a 5″ x 7″ photo; built with premium wood; laser-engraved
Glass front; table display thanks to the back-stand easel; wall-hanging clips
Related Reading: 38 Best And Useful Gifts For Mom That She'll Actually Love
26. Glass teapot for the tea lover

If your MIL is a tea connoisseur and loves to share her love for tea with friends and family, then we have one of the best gifts for mother-in-law for you. Consider this tea pot which is not only stylish and beautiful, but also handcrafted. We guarantee that your MIL would love to flaunt this teapot in front of her friends, and will fondly remember you while sipping her tea.
Handcrafted and heat-resistant; borosilicate glass; built with non-dripping spout
Strong grip due to ergonomic handle; premium 18/10 stainless steel mesh infuser filter; best-suited for blooming/loose teas
Microwave oven/electric stove top/gas-friendly; place in refrigerator or direct sunlight for cold brews
27. Kindle to indulge the bibliophile

A Kindle could be a unique gift for mother-in-law if she is a bibliophile. You can also encourage her to start reading by gifting her this stylish white kindle. The best part about this gift is that she can even enjoy audiobooks with Audible by pairing with her Bluetooth headphones, and switch easily between reading and listening.
Offers access to books, newspapers, audiobooks; single-battery charge goes on for weeks
167 ppi glare-free display resembles real paper; adjustable brightness; read both indoors and outdoors
0.8GB storage; highlighting of passages, translation of words, text size adjustment, definitions can be looked up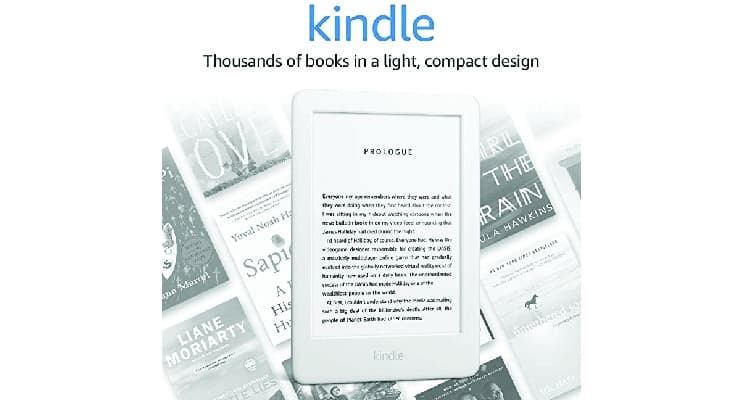 28. 3-in-one wireless charger for never misplacing devices
Does your MIL have a habit of losing her devices? If yes, then this 3-in-one wireless charger is no doubt the best gift for your mother-in-law. It can easily charge devices like phones, earphones and watches.
Over-current/voltage/temperature protection; detects foreign object; prevents overcharging
Equipped with an anti-slip silicone design to ensure charger doesn't move or flip
Green light on when phone not charging; turn off lights on wireless charger base to have good sleep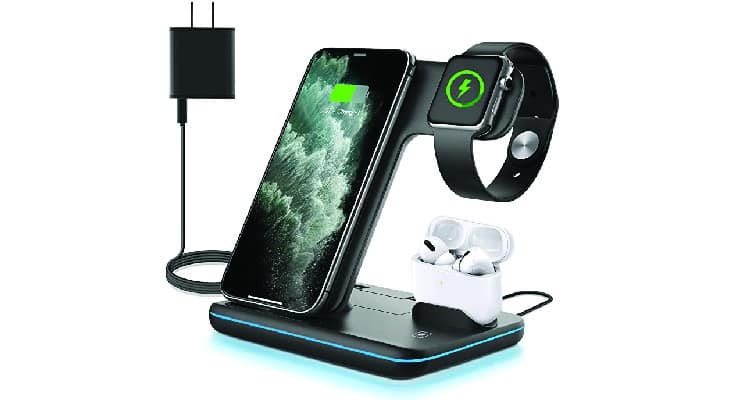 29. Waist trimmer to maintain posture

Encourage your MIL to work out and stay in shape with this waist trimmer. She will be able to maintain her posture and be extra efficient while doing home workouts. This is without a doubt one of the best gifts for mother-in-law as she can wear this belt while running, going on walks, and while doing squats and sit-ups.
Contoured to embrace your waist without any discomfort; flexible and allows a full range of motion
Composed with extra thick, premium CR Neoprene for quality sweating; repels moisture and sweat absorption
Limits slipping; comes with a mesh bag for washing and storing waist trimmer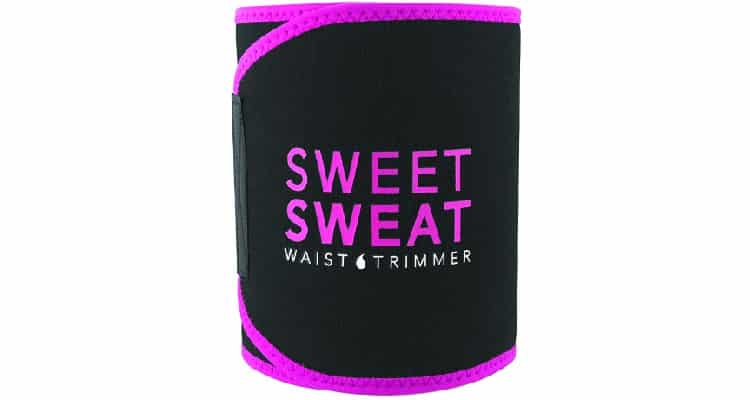 30. Expandable bangle with crystal paw prints

If your MIL is a pet parent, then this is the perfect gift for her. Let her treasure her four-legged child with this expandable bangle which comes with paw prints. The innovative and patented technology replaces the traditional clasp and fits your hand comfortably.
Reminder of your unconditional love for your pet; features a paw print along with a crystal heart
Modern technology ensures that there is no traditional clasp with sliding mechanism
Nickel-free brass/copper metal mix; easy maintenance and long-lasting wear
Christmas Gift Ideas For Mother-in-law
Christmas is one of the most important festivals around the world. It's holiday time and entails the coming-together of family and friends who rejoice in togetherness, and positivity. It's the perfect time for you and your kids to bond with your mother-in-law. If you don't live close to her, then it's all the more vital to show up during Christmas and nurture your love and affection for her through Christmas presents.
Related Reading: 21 Gift Ideas For Women Over 50 | Amazing Christmas Gift Ideas
31. Cashmere glove for smooth texting on touchscreens

Anything made of cashmere is one of the best gifts for mother-in-law during Christmas. Go for this cozy glove and make your mother-in-law feel stylish and comfortable. The 360° touchscreen function is the best feature of these gloves, as it enables your hands and fingers to work on the touchscreen of any device with ease.
Made of wool and leather; outer part made of premium sheepskin leather
Lined with Italian cashmere; soft, supple, strong, and comfortable; feminine
Absolute touch point control; play with touchscreens while wearing gloves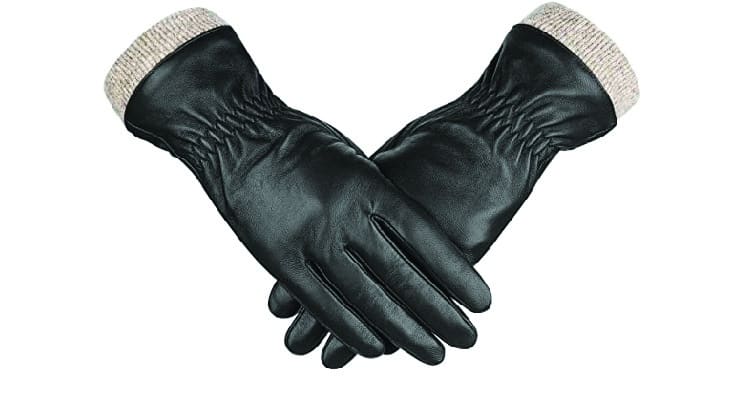 32. Oversized throw blanket to keep her warm
Most people looking for comfort and warmth during the winter season will vote for an oversized throw blanket as an ideal Christmas gift for mother-in-law. This high-end blanket is intricately designed and has a combination of white, ivory and beige colors. We promise that this is one of the best gifts for mother-in-law; she would love to wrap this beautiful blanket around her in winter.
Completely faux fur; ideal for sofas, couches, beds; ideal for snuggling in
High-end-design gives it a decorative look; luxurious feel; ultra-soft
Oversized; warm and cozy; no shedding and comes with a manufacturer warranty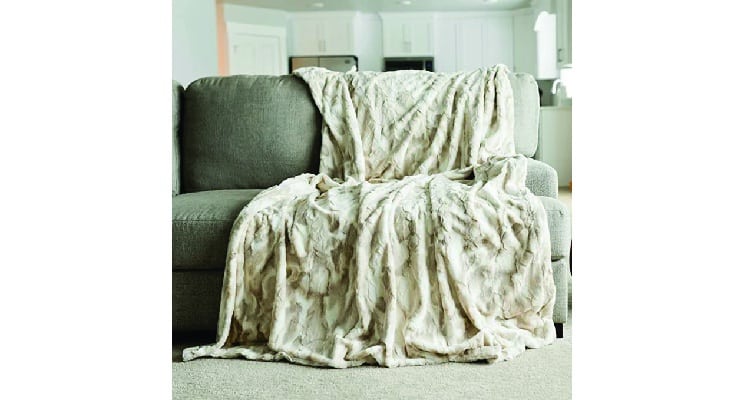 33. Temperature-control smart mug to keep your drinks hot
This smart mug is easily a unique gift for mother-in-law as she can sip on hot beverages for a longer duration. We can testify that it's one of the best gifts for mother-in-law because of its ability to heat up any beverage for up to 80 minutes. Irrespective of the temperature outside, this smart mug will ensure that your mother-in-law gets to enjoy her hot chocolates, pumpkin lattes, and all of her favorite hot drinks in peace.
Choose preferred temperature; long-lasting battery; can be controlled through app on phone
Use Ember app to control temperature; get notification and customize presets
Automatic sleep; enters sleep mode while empty or inactive; hand-wash only
34. Handy book of sweater patterns for knitting enthusiasts
You can get closer to your MIL by gifting her something that she is excited about. We believe this book of sweater patterns is one of the best gifts for mother-in-law who is passionate about knitting, and loves to make stylish and beautiful sweaters for her loved ones. Any passionate sweater-knitter would consider this gift an asset. The book contains easy-to-follow instructions for various types of sweaters.
Standard sweater patterns in multiple sizes and gauges; template to give ideas to your own designs
Easy-to-follow instructions for 18 sweaters; sizes range from toddler to large adult
Cardigan and neckline variations include at least 1000 patterns; glossary filled with techniques
35. Slippers with memory foam and faux fur
Your mother-in-law can pamper her feet every day with these comfy slippers with memory foam and faux fur lining. It would help her relax her feet after a long day. We think it's one of the best gifts for mother-in-law as it will protect her feet from getting unnecessarily dry in winter.
Rubber sole; features a mock toe thus making it convenient to take it off; durable rubber soles
Walking on a cloud feel; high density memory foam, and cushioning EVA insole to relax feet
Machine-washable; soft faux fur lining is 100% vegan; keeps feet comfortable and warm
Related Reading: 32 Christmas Gifts For Parents – Best Useful Gift Ideas
36. Stylish leather clutch purse
Why not give your mother-in-law a stylish clutch purse and make heads turn as she goes out socializing? This sleek and elegant black bag has plenty of room for phones, wallets, and knick-knacks. There is no issue of the chain knotting up either; the divider ensures that your things stay organized.
High quality leather; includes a stylish chain shoulder strap
Comes with 1 main compartment and 1 zip pocket; able to hold small essentials
Works as an underarm bag or a cross-body purse; lightweight and compact
37. Facial steamer for glowing skin
This facial steamer is a perfect gift for mother-in-law during Christmas as it helps to moisturize your skin. It penetrates your pores and unclogs them; thereby giving your skin a much-needed boost. Your MIL can also add a few drops of essential oil on the pads if she wants some aromatherapy.
Eco-friendly, non-toxic, non-irritating; steamer will power itself off to avoid dry burning
Includes 5-piece skin kit to get rid of blackheads and blemishes effortlessly
Built-in aromatherapy tablets for a relaxing aromatherapy session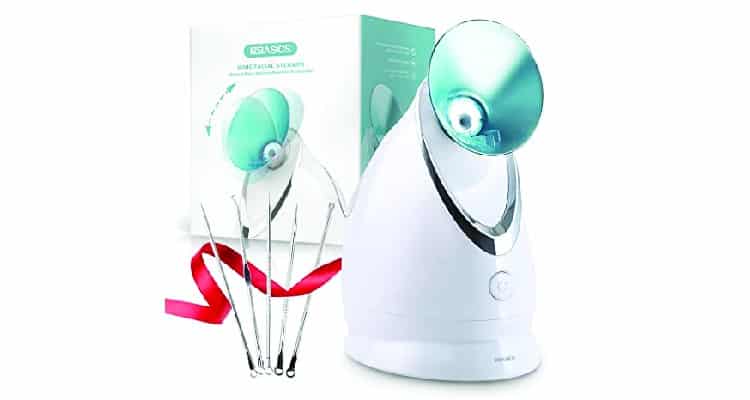 38. Milk frother for delicious drinks
Christmas will no doubt entail lots of good food and drinks. Why not make your MIL's life easier with this gift so that she can quickly and easily prepare delicious desserts and drinks? This milk frother lets you mix milkshakes, smoothies, salad sauces, and create a rich foam layer for cappuccinos.
Powered by a 1200 mAh rechargeable environmental-friendly lithium battery; 30-90 seconds to beat egg whites and 20-50 seconds to beat milk froth
Equipped with a USB charging cable and a charging port to use during outings, at home/office; disassembles easily
Includes 2 different food-grade stainless steel whisk heads; easy to clean; 3 mixing speeds to get desired amount of foam
39. Tea for some rejuvenation after meals
Tea bags are always good gifts for mother-in-law as tea can ease their physical and mental stress. All they need to do is lean back into a cushion, and enjoy the spiced warmth of the tea. Make sure to brew it for a few minutes, after gently stirring the teabag and pressing the bag to the side of the cup.

3 boxes with 20 wrapped tea bags each; contains organic galangal, ginger, licorice, and turmeric
Caffeine-free; ethically sourced; fully organic ingredients; robust flavor
Infuse in fresh-boiled water for maximum 15 minutes to make the herbs come alive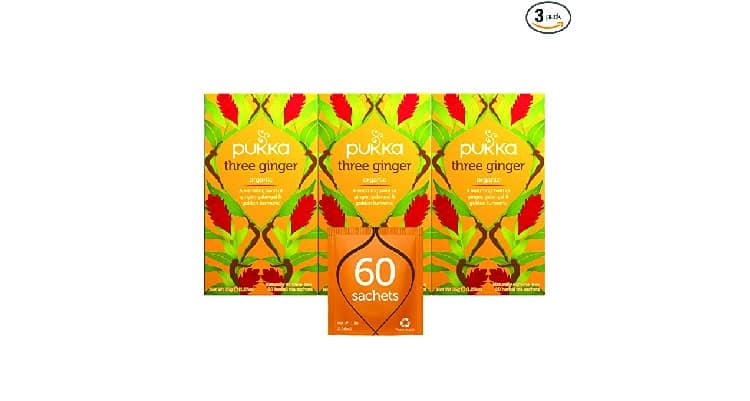 40. Passport and vaccine card holder
Does your MIL often have trouble looking for her passport and/or vaccine cards while she is in the TS line? Why don't you be her genie and give her this passport and vaccine card holder so she can bid goodbye to her worry of losing important documents? Easily one of the best gifts for mother-in-law who travels, this holder can also store your tickets, money, and business cards.

No additional weight or bulk; can be easily placed in bags; large pockets
3D embossing; created with PU leather; soft, compact, and waterproof
Vacation must-have; 2 pockets in the passport case; clear pattern
41. Matching Christmas family pajamas to enhance bonding
Running out of gift ideas for your mother-in law because she has literally everything that you can think of? Listen to us when we say that sometimes gifts which are a combination of silly, comfy and sentimental can impress people! This matching set of family pajamas will make her smile and appreciate you for thinking about your family.

Features classic letter printed in long-sleeved tops and stretch pants
Whole family can be styled; picture-perfect matching look during Christmas holidays
Soft and comfy; skin-friendly and breathable; stain-resistant; fits perfectly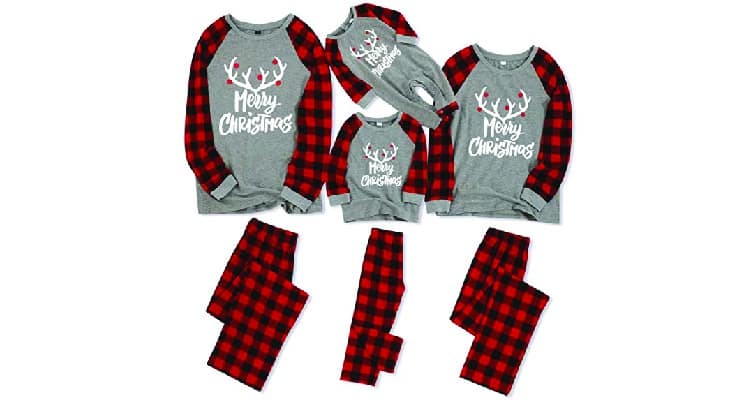 If you already have a strong bond with your mother-in-law, it's likely that you know about her likes and dislikes. But still, it can be tricky if she is a woman who has everything under the sun. On the other hand, if you have just entered her life and want to nurture your relationship with her, a thoughtful gift could strengthen your bond and place you in her good books for a lifetime! We have your back, and are confident that this curated list featuring some of the best gifts for mother-in-law will help you come to a decision sooner than later.
10 Thoughts That Come To Your Mind When Your Mother-In-Law Visits You
21 Gifts For Your Girlfriend's Parents & In-laws | Under Budget Gift Ideas
Ask Our Expert
You must be Logged in to ask a question.