Almost everyone is into technology now. The new world has become completely technology-enabled and empowered. This is why we suggest cool tech gifts as the new-age gift for couples. For, it is a new world now and we do need to adapt to it. So here are our amazing gift ideas for couples who love their gadgets.  
As digitization has taken over our lives gifting among couples has also shifted gear. Technological gifts sometimes end up being more exciting than a cocktail dress or a silk tie.   
21 Best And Coolest Tech Gifts For Couples
Growing plants? There's a device for that. Bad posture? There's an app for that. Whether you're related to a tech lover or married to a gadget guru, the truth is, your loved ones deserve better than a generic gift card. Technology has overtaken the world and now, technology is impacting relationships too. Since most people are already equipped with the basics, we've done the heavy lifting for you here and found the best tech gifts for couples. From a solar-powered, anti-theft backpack, to yoga pants that are capable of guiding you through your downward dogs and morning flow, we've gathered below a comprehensive list of techie gifts, no matter who you're shopping for.
Related Reading: 12 Thoughtful First-Night Wedding Gifts For Your Husband
1. Portable wireless charger power bank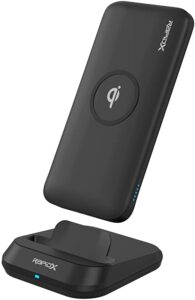 This portable magnetic charging system comes with a retractable kickstand, making it ideal for a desk set up and easy to charge while in use. It's compatible with over 100 different phone models (and can fully charge 2 phones at the same time); an ideal gift regardless of one's device. Truly a cool tech gift in modern times.
Wireless portable chargers
High speed charging
High capacity power
Less charging time
Compatible with multiple devices
This power bank can be very useful for couples especially when they are traveling together and is one of those cool technology gifts they will appreciate. It is also good to carry a power bank when the couple is on a double date so they don't have to ask the other person for a charger.
2. Smart garden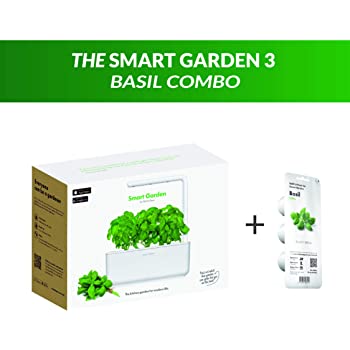 Gardening is a new hobby for all now. Combined with technology, this is surely a welcome gift. For with technology, there is more perfection too. This is a super cool electronic gift for a couple.
Green thumbed technology lovers will quickly fall for this "click and grow" smart garden, in which you can grow fresh herbs and vegetables indoors, thanks to a LED light that can withstand a range of climates.
Grow anything and everything
Comes with LED
Easy to use
50 pre seeded pots
Portable
Growing a garden together is a fun activity for couples to enjoy together. You can reap the fruits and vegetables of your hard work later with the help of this cool gadget for couples.
3. Video doorbell 3
This is a very cool tech gift for all homes. Your friends would love to be smart with a smart* welcome with Amazon's Ring Video Doorbell, which connects with Alexa and allows one to operate the camera and chat with visitors through the Echo Show, Fire TV, or Ring app.  Surely, with each visitor, this gift will remind the receivers of the one who thoughtfully gifted it to them. It is definitely something worth exploring and is a cool tech gift.
1080p HD video doorbell
Enhanced features that let you see, hear, and speak to anyone from your phone, tablet, or PC
Powered by the rechargeable battery
Easily setup by connecting your Ring Video Doorbell 3 to wifi through the Ring app and mounting with the included tools.
With a Ring Protect Plan (subscription sold separately), record all your videos, review what you missed for up to 60 days, and share videos and photos.
This doorbell provides a sense of security to the life of a couple. If you both are working or have a hectic schedule, you can be assured of the safety of your home through this doorbell.
4. Turntable
This tops our list of unique gifts and gadgets The Audio Technica turntable is great for all; a great starter option for those looking to put their old (or new!) records to good use. With each piece of music, this gift shall surely remind the recipients of the person who gifted it to them, and perhaps one could be some music sessions as well.
Experience the high fidelity audio of vinyl
Fully automatic belt drive turntable operation with 2 speeds: 33 1/3, 45 RPM
Redesigned tone arm base and head shell for improved tracking and reduced resonance
Ac adapter handles AC/DC conversion outside of the chassis, reducing noise in the signal chain
Available in multiple colors
Host parties, invite guests, or simply enjoy a romantic musical night with your partner with this classy turntable. It is a super cool tech gift for any couple.
Related Reading: 21 Ways To Tell Someone You Love Them Without Saying It
5. Sous vide precision cooker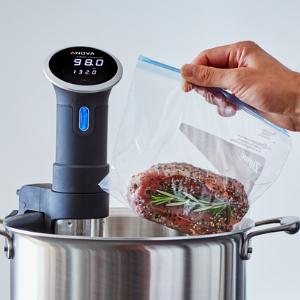 This top-ranked, Bluetooth-equipped precision cooker makes it easy to cook sous-vide like a pro. This is a tech gift for her if she loves experimenting with food and a cool tech gift for him if he likes to innovate in the kitchen. Everyone does like good food so each time they have a good meal, they are bound to remember you. Maybe you may share meals together too.
Perfect meals every time
Lightweight
Easy to use
Durable
Equipped with Bluetooth
Channel your inner chef and surprise your partner with a home-cooked restaurant-style meal with this cool tech gift. It is perfect for date nights and special occasions.
6. IVY wireless mini photo printer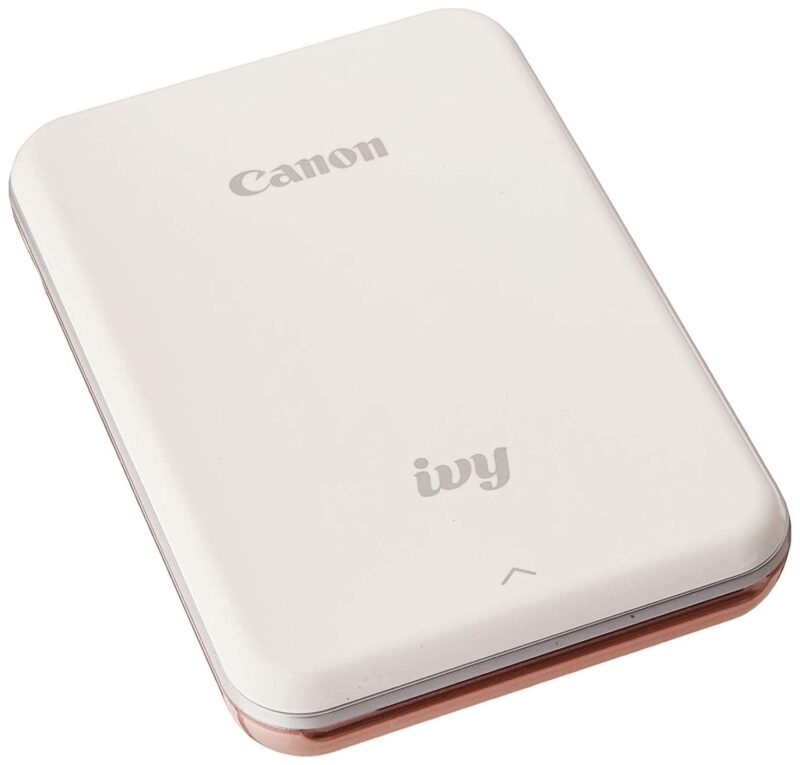 Available in rose gold, mint green, and slate gray, Canon's IVY mini photo printer allows photographers to print 2-by-3-inch photos with peel and stick backing directly from a smartphone. Photos are all about memories. When technology makes this so much easier to make it better and sleeker, this is something that most people would love to use again and again. It is one of the best gadgets for couples.
Print from Bluetooth and social media
Print 2 inches x 3 inches photos with peel and stick backing
Super portable. Print resolution 314 x 400 dots per inch
Requires mobile device to be connected
 Compatible with mobile devices running iOS 9.0 or later, and Android devices running Android 4.4 or later
This adorable printer is perfect to carry on the go and print whatever you need. It can also be used to print cute pictures of you and your SO.
7.  Kindle Paperwhite
Indulge the bookworm in your life with the latest Kindle, complete with waterproof capability, which is especially convenient if they enjoy reading in the bath or by the pool. This is the new way of reading so yes, it is certainly a very apt gift for modern times.
6.8" display and thinner borders
Adjustable warm light
Upto 10 weeks battery life
Easy on the eyes
Purpose built for reading
Any couple can reap the benefits of this technological enigma. Read together or read to each other and store your favorite books in one place with the help of this cool tech gift.
8.
Bolt portable charger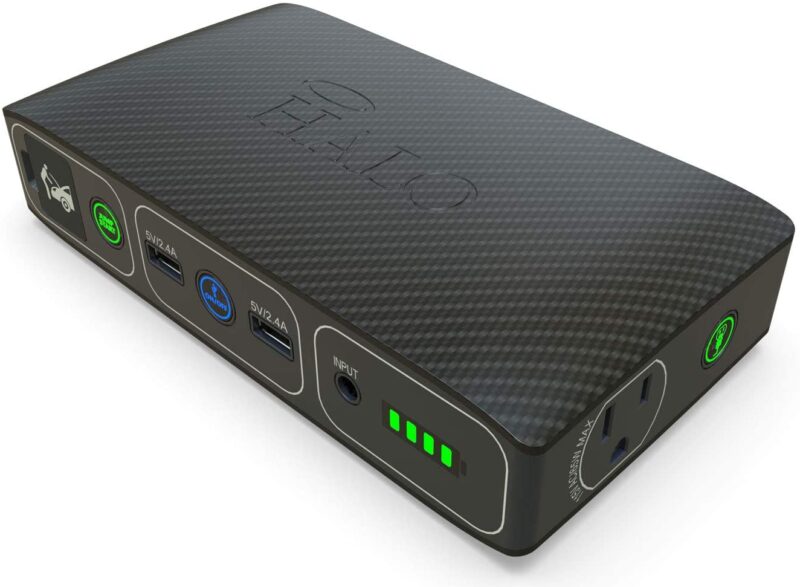 With built-in Lightning and Micro-USB charging cables, the Jackery Bolt charger includes everything you need to revive a dead device. With so many devices all around us, this is surely going to be used many times and in the process, you are being thanked too. It is amongst the unique gifts and gadgets that people look forward to reviving because they want it but don't want to buy.
Universal charger
Never run out of battery again
Portable jump starter
Stylish and safe
Comes with an all in one car emergency kit
Any couple who receives this gift will be thankful because they can save us space and escape the chaos of multiple wires.
9. Smart dog collar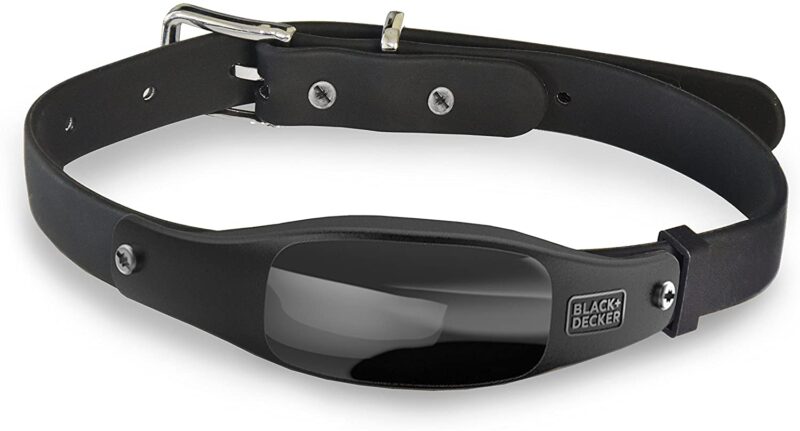 When dogs are lost, it always is a huge challenge to track them.
This helps keep one's favorite dog healthy and happy with this techy collar that comes complete with a GPS tracker and an activity monitor. This is extremely useful in today's times where many of us go to areas where there is traffic too and anxiety about where our dog could have gone.
Perfect for all dogs
Smart way to train
Long lasting battery
Compatible with iOS 8, Android 5 or newer
Bluetooth connection stays running in the background even while you use other apps
If the couple is a dog lover, this will be a blessing in their life. They would not have to worry about the whereabouts of their pet anymore and can heave a sigh of relief. It is one of the best tech gifts for couples.
10. Temperature Control Smart Mug 2
This mug keeps your drink at the exact temperature you choose for up to an hour and a half on a single charge. One will never have to worry about drinking cold coffee again. This as we know is the easiest and one of the best ways to use technology. Every time they take a sip, the recipients are bound to thank the people who gifted this couple tech gift to them.
Long lasting battery
App controlled
Auto sleep mode
Hand wash only
Charging coaster, adapter, and quick start guide included
You are not just giving them a gift, but the peace of mind to enjoy their favorite cup of beverage together while cuddling on the sofa.
11. Oculus Go Virtual reality headset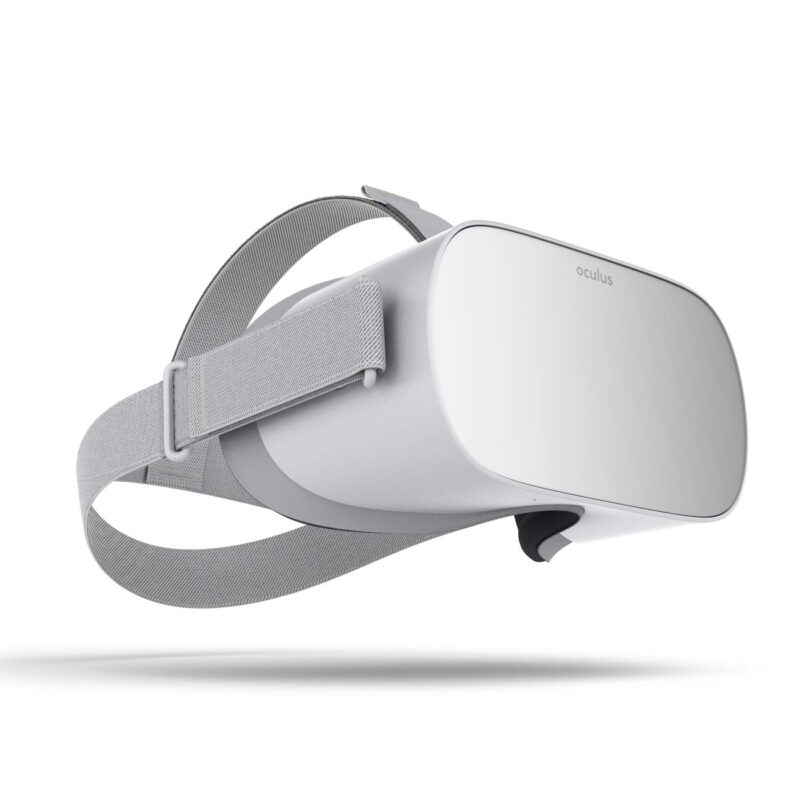 Virtual reality is the new way to get entertained. With this device, your friends could get immersed in their favorite TV shows and movies, feel like they are right there in the audience with live stream concerts and sporting events, get in the game with video game playthrough, or just relax on a miniature vacation with 360-degree tours of some of the most beautiful cities and scenic views on the planet with this virtual reality device. 
Easy to use
Built-in audio
Effortless control
Crystal clear optics
All-in-one VR
As they get entertained, your couple friends shall surely thank you and perhaps on some days, you all could even enjoy this together. As friends do always have fun together, we do think this is a cool tech gift for all.
12. Smart mat
Yoga is the new fitness mantra for all. Hence, when technology also helps here, it is surely a great fitness gadget. When you gift this to your friends, not only will this plush, grippy yoga mat get them through their asanas in style, it also makes the whole workout easier, pairing with Amazon's Alexa so they can listen to yoga flows with a simple voice command.
This even rolls itself back up into a neat bundle when they are done thanks to a unique interlocking mechanism. It is a very cool tech gift for her is she is into yoga.
Non slip surface
Ultra thick
Durable
Easy to clean
14 exercise references
A couple who does yoga together stays together. So gift this smart mattress to them and ensure that they stay fit and stay in love.
13. Roomba 675 Robot Vacuum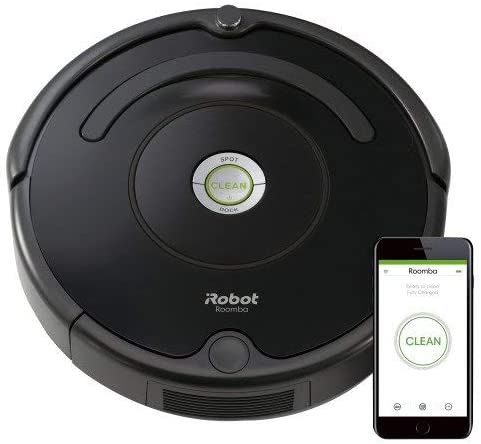 Cleanliness is always a challenge for all. Even today, most people struggle in this area. So, when gadgets can help us here, why not? Right since these science fiction movie days, people have always dreamed of having some help in this area, and certainly, your friends will thank you for your help here. It is a heavenly couple tech gift, especially for the ones who have a hectic schedule.
Full suite of intelligent sensors guide the robot under and around furniture to help thoroughly clean your floors
Auto-Adjust Cleaning Head automatically adapts its height to effectively clean carpets and hard floor
Capacity volume – .6 liter. Works with Alexa for voice control (Alexa device sold separately)
Clean and schedule from anywhere with the iRobot HOME App; compatible with Amazon Alexa and the Google Assistant
Patented 3-Stage Cleaning System and Dual Multi-Surface Brushes pick up everything from small particles to large debris
A robotic vacuum might sound like something out of The Jetsons, but we can assure you it's very real—and it really works. You can control the device with a smartphone app, and it can learn a specific route, maneuvering around furniture, into tricky corners, and underneath the couch. Imagine the peace your love bird friends will have knowing that they can enjoy the weekend together and not waste it in cleaning the house.
14. SoundLink micro Bluetooth speaker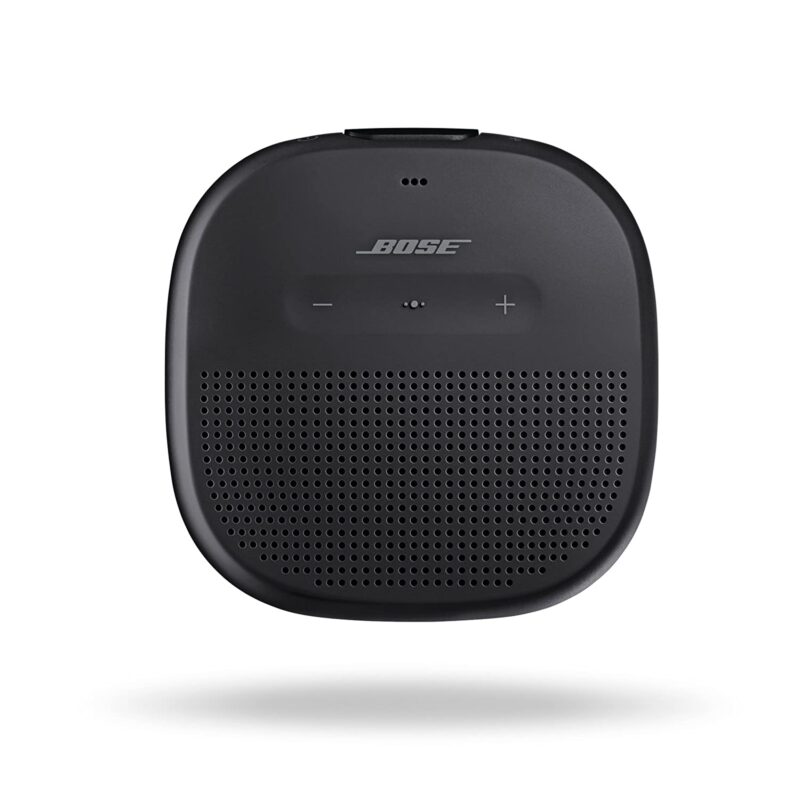 Cool technology gifts are hard to find within the budget. That's why this one is perfect. Small enough to fit into a purse or pocket, Bose's SoundLink Micro Bluetooth speaker's size belies its power. Bose is indeed the best speaker of all and when it makes your friends hear music through it, they are sure to remember and thank you for the joy it gave them.
Waterproof
Wireless connection
Built in mic
Portable
Upto 6 hours of play time
Related Reading: Music The Soul Of Life
The wireless speaker will enhance the musical experience of the couple. They can take it into the shower, keep it by the pool, or simply dim the lights and enjoy a romantic evening together. This can be the perfect tech gift for him if he likes to enjoy his morning shower.
15. 
Apple TV 4K
This is definitely amongst the best gadgets for couples. The latest version of Apple TV comes with support for 4K-resolution video, which has four times more pixels than standard HDTV—that means sharper, crisper content from sources like Netflix, which produces all of its original shows in 4K.
1080p HD high-quality video
Dolby Digital Plus 7.1 surround sound
A8 chip for great gameplay and app experiences
Apple Original shows and movies from Apple TV+
The latest hits from Disney+, Amazon Prime Video, HBO Max, and more
Netflix and chill can have a whole new definition in the life of the couple receiving this gift. And if you are a friend gifting an Apple TV, can I be friends with you too? (pretty please?)
16. Dash mini waffle maker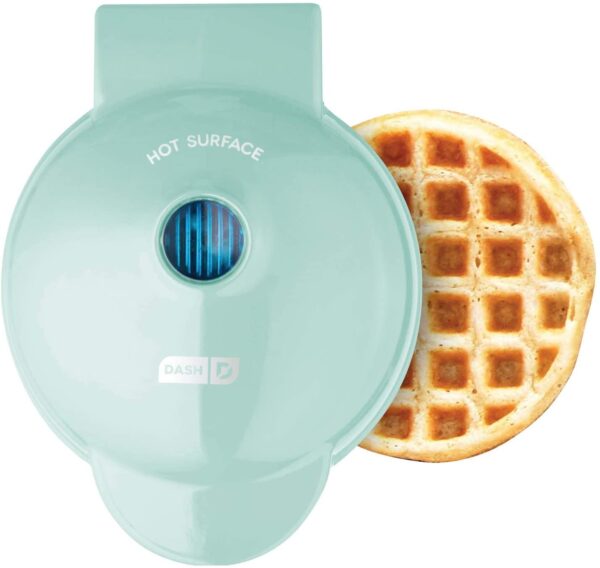 Waffle Maker
Cooking still does need to be handled well and in the high profile busy lifestyle of modern life, one would love help in this area. When technology has progressed so much, surely it could help us in this daily activity. This gift is ideal for a couple who love to cook together. It would surely be a great hit and perhaps you could even share your meals together.
4" nonstick cooking surface
Backed by a 1-year manufacturer warranty
Includes one mini waffle maker and recipe guide
Made of metal
Easy to use  
Imagine the delicious breakfast dates the couple can enjoy together thanks to this cool tech gift. It not only makes great waffles but can also be used to make mini hash browns.
17. GO 2 posture trainer and corrector for back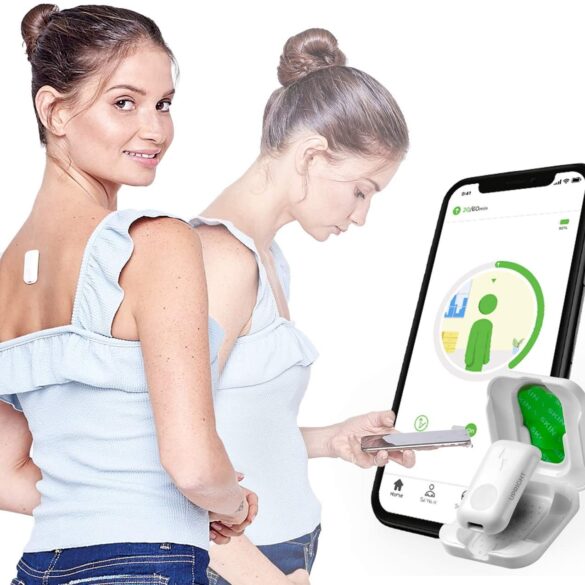 With most people usually doing stationary jobs, our fitness and by extension, our posture is often not as good as it needs to be. In fact, we could all use a little help improving our posture. Your friends will thank you for this cool electronic gift that attaches to your back and emits a vibration whenever you slouch. It also syncs with a smartphone app so you can track your progress toward a better posture. 
Perfect for home workouts
Connects to the app
Enables you track progress
Visible results
Easy to use
When your friend's posture does improve, they are sure to thank you for it. This is surely a great gift for couples who could even play games check their postures using this and send you a picture of this.
18. GENIUS X electric toothbrush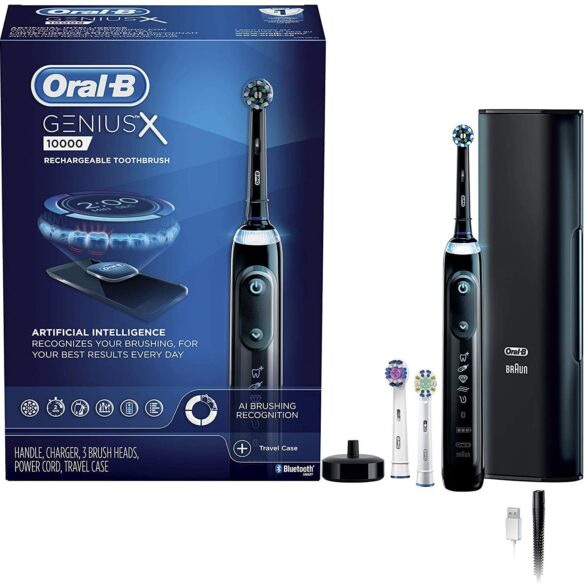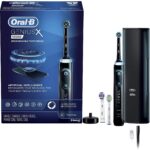 We do know that we need to take care of your daily routine. Even your friends may be neglecting this. Here too one can use technology. This might be the smartest toothbrush on the market. It uses Bluetooth with a smartphone app and offers AI technology with personalized feedback on how well you're brushing your teeth.
Connects to bluetooth
Long lasting battery
Ideal for oral hygiene
Easy to use
Durable
It also charges both the brush and a USB device, like a smartphone, cutting down on the number of adapters you need to pack for your next trip. It is perfect for couples who travel a lot because they don't have to worry about using toothbrushes from the hotels. It is one of the most practical and unique gifts and gadgets for couples.
Related Reading: 10 Compliments For A Man's Smile To Make Him Smile More
19. Echo (3rd Gen)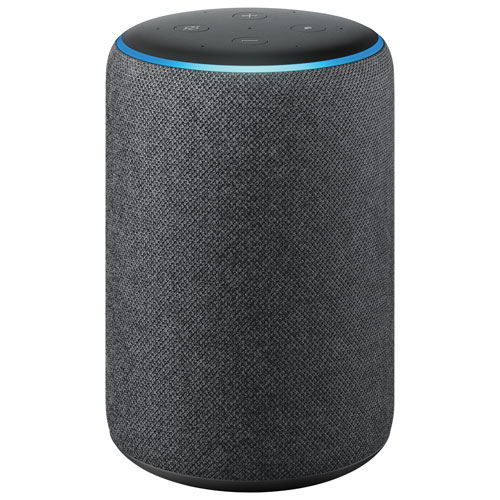 The third-generation Amazon Echo now has premium speakers powered by Dolby to play audio that is crisp and dynamic, as well as voice control capabilities for your music, and related smart home items (lights, thermostat, door locks, etc.).
Compact
Hands free
Comes with Alexa
Designed to protect your privacy
Improved speaker quality
Im in love with this speaker. If my friends are reading this article, guys, this is the coolest electronic gift for me.
20. Neopen M1 smartpen with transcribing notebook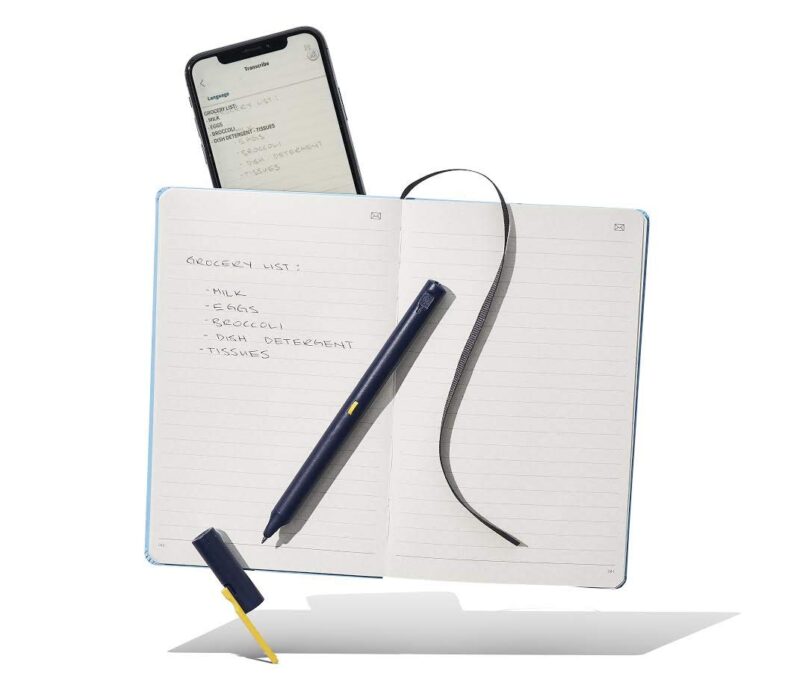 For those who want to combine to feel of writing in a notebook with the convenience of digital recording, this pen and notebook set come with a built-in camera that converts your writing into digital text and works with iOS and Android. Notebooks are surely very useful for all of us so with technology, we have a modern one.
Comaptible with i-pad
It makes painting, sketching, doodling, and even note-taking better than ever
Easy to use
1 Lithium Polymer batteries required
Pixel perfect precision
It can be used by the couple to create sketches or work individually on interesting projects. Doesn't it sound like the ideal couple tech gift?
21. Wine preservation system
By allowing wine lovers to pour wine from a bottle without pulling the cork, Coravin changed the way people drink wine when it debuted a few years ago. Its latest innovations, screw caps ($29.95 for a pack of six) and an aerator ($69.95), make it even more appealing. Wines will now become easier to have and enjoy.
Best in class
Easy to use
Comes with a wine opener
Easy to clean
Makes wine pouring easier
Drinking wine together is one of the most romantic things a couple can do together and with this gadget their experience will be enhanced thanks to this cool technology gift.
Which Statement Do We Wish To Make With Your Gift?
A gift conveys a strong message on who we are.
Today, in our personal lives, we find a proliferation of self-development programs. Business executives, housewives, and teenagers are all trying to enhance their worth by learning skills such as power dressing, grooming, and etiquette. While these are useful, are these the most important ingredients necessary in life? With the growth of technology, there are many choices that technology also gives.
The internet is a huge arena so the choices are also many. We do however need to know all that it offers so that the choice one makes is right and valuable. This is not impossible but does require a little bit of one's time. As it is often said, time is always a primary ingredient in one's decision.
With all the facts, one does need to examine them for we do need to explore not just a simple gift but one that is completely relevant. This shall make them remember the person who gave the gift always. All the best for making it a win-win gift for all.
Simple Guidelines For Suitable Gifts
Understand the interest of your friends
See what is most suitable for them
Explore areas that would be suitable to them in the digital world
Speak to them indirectly on what they are missing it their lives
Do some research and explore testimonials of the gift you wish to buy
21 Long Distance Family Gifts They Will Actually Want To Use