You are on a scavenger hunt for DIY gifts for girlfriend on the internet which could mean two things: you believe that gifts shouldn't be simply bought off the counter of your nearest store, but rather made with love; or, you forgot that it's her birthday or that first date anniversary she loves to celebrate and are now searching for something to save face. Either way we got you covered!

Romantic homemade gifts for girlfriend can be very special. The time, effort and the thought that goes into it is priceless. Though a girl would never say 'no' to a branded handbag, a DIY romantic gift for her will also be welcomed with the same enthusiasm. So, strap on your seatbelts as we take you through the 40 best DIY gifts for girlfriend which will definitely win you the Boyfriend of the Year award. 
Best DIY Gifts For Girlfriend
Handmade gifts for girlfriend can be a romantic first for a couple which brings them both closer. The gesture itself is so beautiful, it is worth cherishing.  Even if you forgot her birthday and are putting something together at the last moment, this list can be a real lifesaver. Don't worry, we won't judge you. After all, we've all been there! So here is the list of 40 best DIY gifts for girlfriend which are easy, creative and useful, even if you are not the most artistic person in the world. 
Related Reading: 30 Unique 2-Year Anniversary Gifts For Girlfriend To Impress Her
1. DIY jewelry holder
When your girlfriend takes off her jewelry, does she just throw it in a dish or box? With this lovely DIY jewelry holder, you can help her make it a part of her room's decor. All you need is some planks of wood, brackets and screws. You can assemble it and paint it her favorite color. It will look great in any room and is one of the cuter DIY gifts for girlfriend. 
2. DIY candy cake 
So you're not a baker? No worries! Surprise her with a candy cake instead. All you need are her favorite candies and chocolates, some ribbon or a cute string and voila, you have yourself one of the sweetest homemade gifts for girlfriend. Not only that, chocolate makes for the sweetest ingredient in a relationship, so you can get creative with it later ( IYKWIM wink wink) 
3. DIY surprise explosion box 
This is an explosive gift for your explosive relationship. Instead of boring old birthday and Valentine's day cards, surprise your girlfriend with this exploding box gift on any occasion. There are a variety of inscriptions and even tiny gifts within the box. This box is perfect for gifting alongside other gifts, and it's not nearly as difficult to make as it appears! 
All you need is craft paper, some photographs, colored pens and some ribbon. Or you can get a semi-finished explosion box and embellish it with your creativity. This is one of those DIY romantic gifts for her that she will be obsessed with.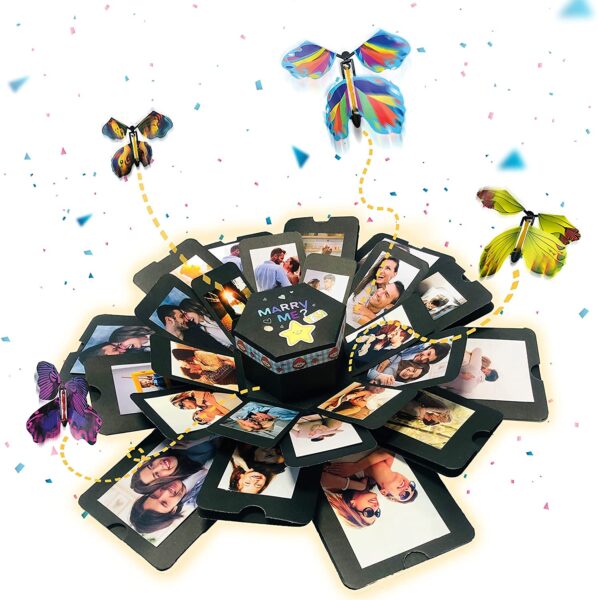 4. DIY glitter necklace 
Related Reading: 21 Gifts For Your Girlfriend's Parents & In-laws | Under Budget Gift Ideas
Add some sparkle to your relationship by giving your girlfriend a DIY glitter necklace (or necklaces). The supplies for these romantic homemade gifts for girlfriend are easily accessible and the entire gift comes together really fast.
 All you need is some resin, glitter and string or you can get a prepared kit which has all the supplies included. It is jewelry so you know she will love it and the DIY factor just adds another level of shine to the whole gift! 
5. Handmade bath bombs 
Making these handmade bath bombs for your girlfriend is a great way to help her unwind. She won't be able to tell the difference between them and the costly ones available at the market, because they look and smell great, and best of all, they're so simple to prepare. 
You can make a complete batch from scratch in less than a day using baking soda, Epsom salt, oils, and a hint of coloring. Also, this is one of the best DIY gifts for girlfriend, because both of you can enjoy its benefits by jumping in for a nice, romantic bath. A gift and a romantic date idea in one? Damn we are on a roll!
6. Handmade clay earrings 
Since we agree that the secret to a woman's heart is jewelry, here is another one. Do you have a girlfriend who adores earrings? Yes, she does! With these handcrafted DIY clay earrings, she'll have a one-of-a-kind pair to add to her collection. The only thing needed to make this gift is some molding clay and paints.
These earrings are really trendy and modern, and they will go with any of her clothes. You can make numerous pairs in a single session using only a few tools and supplies. 
7. DIY foam keychain 
This adorable keychain will be cherished by your girlfriend and is the ideal present for everyone.. They may be customized for any character using basic foam materials and scissors. It is one of the best DIY gifts for girlfriend because you can make multiple characters and it doesn't have to be for a special occasion. Just leave it on her bedside one morning and watch her light up brighter than the sun.
8. Spa pampering jar 
Related Reading: 21 Last-Minute Gift Ideas For Your Wife's Birthday | Dec.2022
Mason jars have a magical power to convert anything into a bundle of cuteness. One of the best handmade gifts for girlfriend is a spa in a mason jar. This jar is simple to make and can let anyone relax and enjoy their own spa day. They'll adore this handcrafted present, which includes everything they'll need to de-stress and feel like a million bucks. And trust us, relaxing 'me time' is something all women want. So it will give you a chance to show that you are mindful of her self-care needs.
9. A hollow book 
Already have a gift in mind but still searching for handmade gifts for girlfriend to add the X factor? We got you! Give your lady a gift that is more than 'just a book'. Ideal for any book aficionado, we recommend using a book they already own. They'll be dissatisfied at first… Until they open it and discover the true treasure within. This is a fantastic technique to trick your girlfriend. And their reaction? Priceless!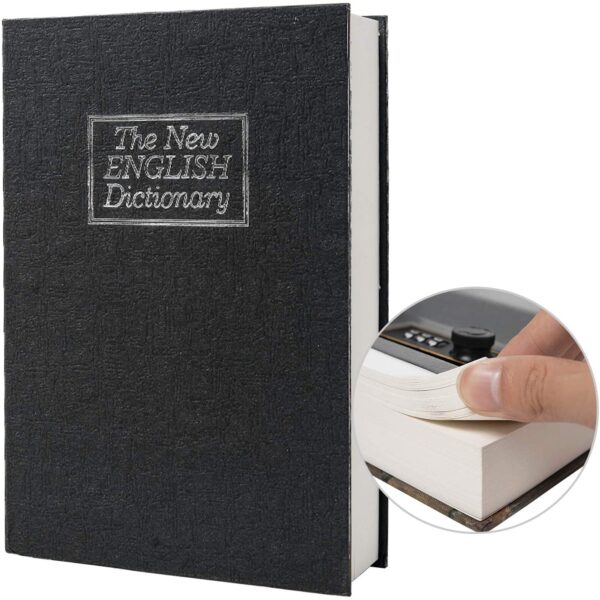 10. Pikachu plushy 
Whether your girlfriend is a Pokémon lover or just likes charming things in general, she will adore this Pikachu plushy. This cute Pokémon gift idea is simple to make with socks, filling, felt and thread, and once completed, it will appear just like the actual item from the store, making it one of the very cute DIY gifts for girlfriend that are out there.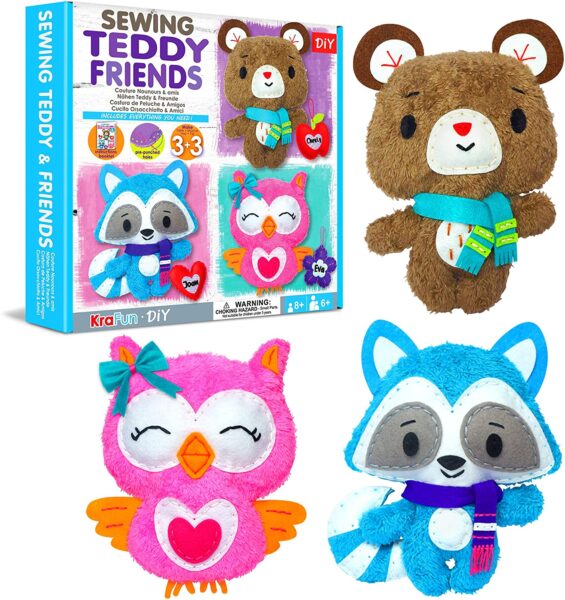 11. Hidden message in a bottle 
Do you want to tell your girlfriend how much you adore her, or something more? Give her a one-of-a-kind gift with this amazing, secret message bottle. You can hide a private message in it which she will have to discover by solving a mystery or a code.. This is the ideal accent to any surprise present or proposal, and she'll have a blast cracking it – more so if she's a mystery buff! This is one of those DIY gifts for girlfriend which is creative and helps you spend quality time together.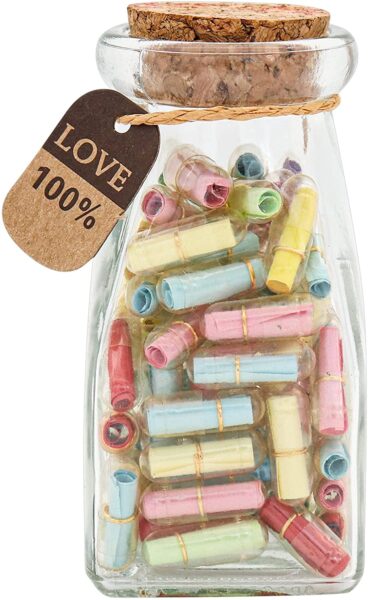 12. DIY paper lipstick
Give your girlfriend makeup and she will adore you for the rest of her life. But why be basic? Go the extra mile with one the best homemade gifts for girlfriend. What better way to present her with her new lipstick than with this paper-style lipstick gift? This handmade lipstick gift is sure to make them smile, whether it's for Valentine's Day or to hide an additional surprise inside. All you'll need is a hot glue gun and some scissors to make this project out of various scraps of card and paper.
Related Reading: 21 Amazing Gift Ideas To Impress Your Crush Who Is A Big Instagram Influencer
13. DIY jar magnets 
Got some old jar caps lying around the house? Time to get creative. Turn these pieces of useless metal into one the best DIY romantic gifts for her. All you need is the print out of a photo of you both, some glue and magnets. When put together, it makes for the cutest gift while also being charmingly personalized.
14. DIY wall frame 
With this adorable, personalized photo frame, you can remind them of the first time you met. This charming piece of wall art can feature the first time you met or the first time you kissed or any other special day that you would like to commemorate. It is sure to be treasured by your girlfriend. This is one of the best DIY gifts for girlfriend, because it is simple to make and requires little resources. 
15. DIY gift box 
Your romantic homemade gifts for girlfriend don't have to be the only thing you present to her. It could be a part of the main gift. Wondering how? With these unique origami-style present boxes, you can make your own gift wrapping at home. These boxes are constructed entirely of paper and glue, but they look very cool! They're the perfect way to package up any small gift. Instead of wrapping paper, surprise her with her very own origami box!
16. DIY dreamcatcher 
Related Reading: 13 Simple Ways To Win A Woman's Heart
With this charming DIY dreamcatcher gift, you permanently wishing your girlfriend, happy and/or sexy dreams while she sleeps. This dreamcatcher is built with various feathers, beads and rope, and fixed in place with a hot glue gun, making it one of the most creative handmade gifts for girlfriend . With a circumference of six inches, this beautifully designed gift is sure to please your girl.
17. Wine cork heart 
What are the best DIY gifts for girlfriend who enjoys a bottle of rosé? A DIY wine cork heart. If you and your partner like to drink a lot of wine and you happen to have a lot of wine corks on hand, then this is the perfect gift idea. Make the most of those corks by creating an adorable, wine cork love, wall art for her. This piece of art is a beautiful addition to any area and it's pretty simple to construct. 
However, if you haven't saved your wine corks but still love the idea, you can buy some online and get to work.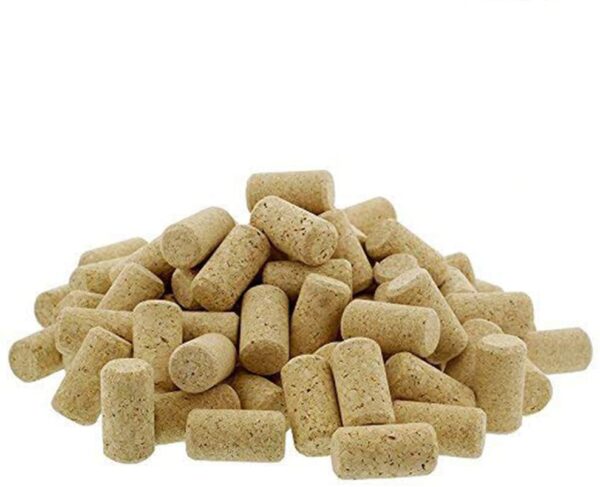 18. Flower wall art 
This monogram painting is one of the best  homemade gifts for girlfriend who likes modern art and interior design. It will look great in any home. This art piece, which is made of artificial flowers, will last a lifetime and serve as a continual reminder of your affection for her. Get your hands on some artificial flowers, a frame you like and some hot glue, and there, you are ready to go! Add a beautiful frame to it and your significant other is sure to love it.
19. Vanity tray 
With this wonderful, multi-functional, vanity mirror tray, you can bring her breakfast in bed with style. This gift can be used as a tray, decor on her cosmetic station, or even as a useful mirror. Use a resin mold to make the tray, and add colors and patterns you like. You can find all the material for this gift  with ease which makes it one of the easiest DIY romantic gifts for her.
20. DIY map hearts 
Are you and your wonderful girlfriend from separate towns? This charming gift will allow you to commemorate the unlikely circumstances that brought you and your partner together! All you need is the print of a map, cardboard and paper. Cut out the cardboard in the shape of a heart. Trim the map into a heart shape and paste over the cardboard. Mark the place that you want to highlight with the help of a marker and voila, you have yourself a heart map.

It's an inexpensive and easy way to show her how much you care. Definitely one of the nicest  handmade gifts for girlfriend. It is also a great gift for couples who are in a long distance relationship.
21. DIY photo clock 
Related Reading: 21 Long Distance Family Gifts They Will Actually Want To Use
This DIY gift is a fantastic idea to make for your girlfriend the next time you have a reason to celebrate. It's both a clock and a photo frame. It doesn't get any better than that! The materials required are clock hands, a battery and a frame. You can be sure that every minute, hour and day, this treasure will remind her of you!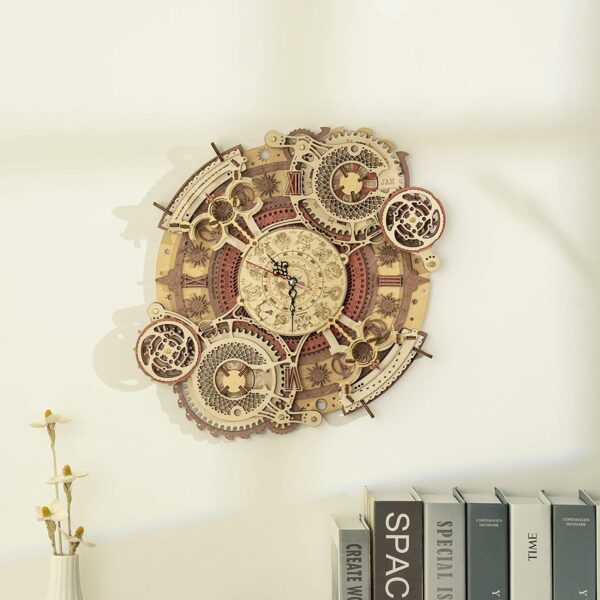 22. DIY star map 
Have you ever wanted to get your sweetheart one of those crazy fantastic star maps that you see for sale all over the internet? Rather than spending a fortune on it from a stranger, make it yourself and put in the money on a romantic dinner. Simply google the night sky on a particular date of your choice, take a print and put it in a pretty frame. This is one of the most unique and romantic homemade gifts for girlfriend which will not disappoint!
23. DIY heat packs 
Do you want something simple yet cozy? Heat packs are a lovely gift to express how much you care for your special lady. These simple DIY gifts for women will come in handy, especially when it's that time of the month! They're also useful for giving her tired muscles a rest now and then. All you need is a piece of thick cloth (socks maybe), oats and a nice fragrance. Sew the cloth together to make a bag. Keep one end open. Fill it with oats, add a few drops of your choice of fragrance and sew it all together. The next time your girlfriend needs a heat pack, all she has to do is pop this one into the microwave for 10 seconds and she is good to go! 
24. DIY sharpie mug 
Do you have a partner who is a hopeless coffee addict? Then this little handcrafted keepsake will undoubtedly be a cherished gift! Her coworkers will be envious of her personalized Sharpie cup! Get a plain mug, your favorite sharpie and begin drawing. If you're in a long-distance relationship, this adorable craft for your girlfriend could be included in your next care box. Now every time she takes a sip of coffee, guess who she'll be thinking of!
25. Homemade bath salts 
Related Reading: 21 Wedding Gift Ideas For Couple Already Living Together | 2022
What is better than a bath bomb? Bath salts! Make these very simple DIY gifts for girlfriend that don't require any wrapping paper. It will make your life easy the next time you forget something important. What do you need? Some Epsom salt and fragrances, and voila – you can make as many as you want. Your girlfriend will appreciate being able to relax with this wonderful gift whenever she has a long day! Psst, it can also be a great gift to help spice up your sex life!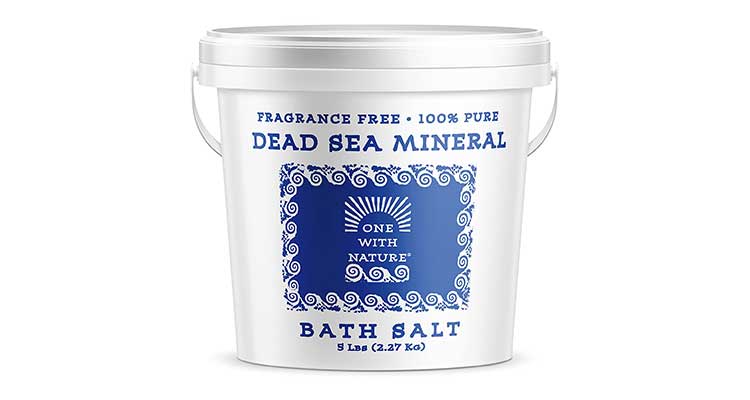 26. Homemade fingerprint necklace 
Your girlfriend is a one-of-a-kind individual. This gorgeous item is a clever metaphor for how special you think she is. This kit comes with clay that takes your print. Mail it and you will receive a silver necklace with her fingerprint on it.
Make one for her the next time you have a relationship milestone to celebrate. Without a doubt, she'll appreciate the handcrafted feel of this unique DIY gifts for girlfriend!
27. Handmade earphone cord wrap 
Looking for ideas for a last-minute gift? Here's one of the more creative, homemade gifts for girlfriend that she will enjoy – a heart-shaped cord wrap. It will assist her in keeping her headphones from getting all tangled up in her luggage. All you'll need is a small piece of clay, and you're ready to go!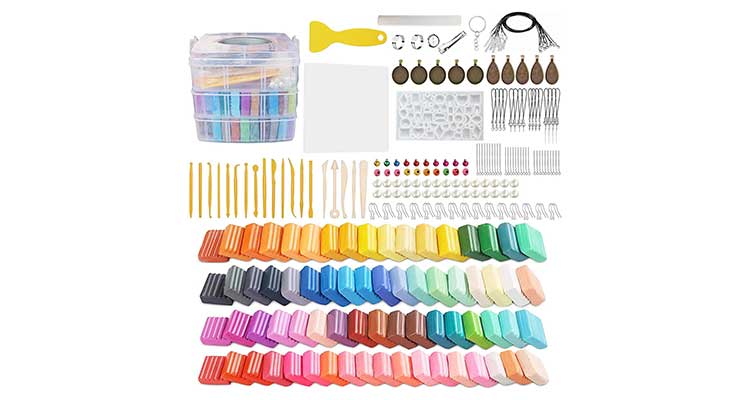 28. Quilled heart necklace 
This piece looks like it's difficult to create, but it is actually fairly simple. To create such a magnificent creation, all you'll need is some silver quilling paper and a few other supplies. If you're seeking cute DIY gifts for girlfriend, look no further!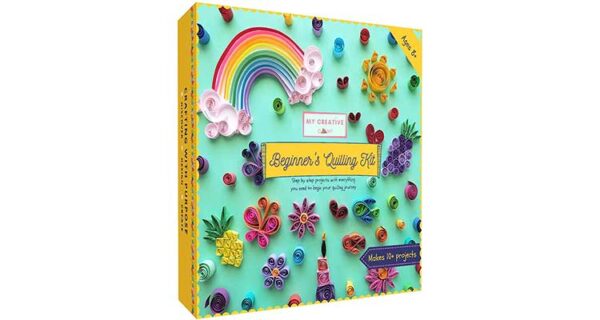 29. DIY plant dish 
Are you dating a crazy plant lady? Then we have one of the best DIY gifts for girlfriend who is obsessed with filling your house with succulents. Create a beautiful clay souvenir for her to nurture her obsession. It doesn't get any easier than this to make a unique gift for your lady. Requirements? Just molding clay and paint – that's all it takes to create a beautiful gift to win her heart.
Related Reading: 11 Last-Minute Gift Ideas For Someone Who Has Everything | 2022
30. Spotify code keychain 
With this modest yet sweet accessory, make your soulmate's heart sing. However, we hope you like a challenge because for this one, you'll need a Cricut vinyl cutter to make this keychain – or at least know someone who has one. Innovative handmade gifts for your girlfriend such as these will steal the show in her Xmas stocking! How cool is that?
31. Heart shaped soap 
DIY gifts for girlfriend are usually the most significant ones. Surprise your lovely Valentine with a thoughtful gift that she will adore. You can't go wrong with this common necessity that also serves as a decorative item. It's a simple and inexpensive way of saying "I love you." Trust us, she'll be enthralled! You don't even need to search for materials because this kit has everything you need to make soaps.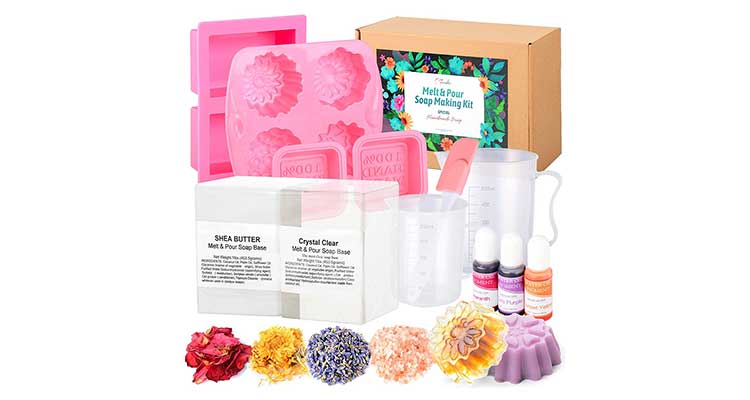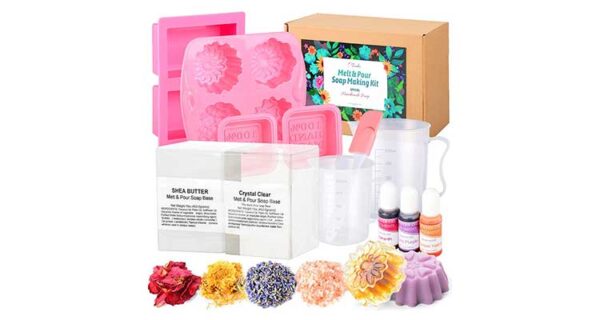 32. DIY polaroid magnets 
Your hipster GF will squeal with delight at this clever craft idea! It will allow her to display your most memorable relationship moments in her home or at work. You can put your search for amazing things to create for your sweetheart to an end now; these easy-to-make Polaroid magnets will do the trick! This DIY kit has pre-prepared polaroid magnets. All you need are prints of your favorite pictures.
33. Open when letters 
This one does not necessitate much effort. All you have to do now is write on the paper and place it in the envelope. 'Open When…' letters are excellent DIY romantic gifts for girlfriend, because she always will have your words with her whenever she feels like reading them or as a pick-me-up when she's having a lousy day.
34. DIY scrapbook 
Do you recall taking art classes in high school? That's the education you need to apply here. Make a scrapbook with images of you and your girlfriend from the beginning of your relationship to the present. Also, you can embellish the cover in any manner that you want. Let your creative juices flow!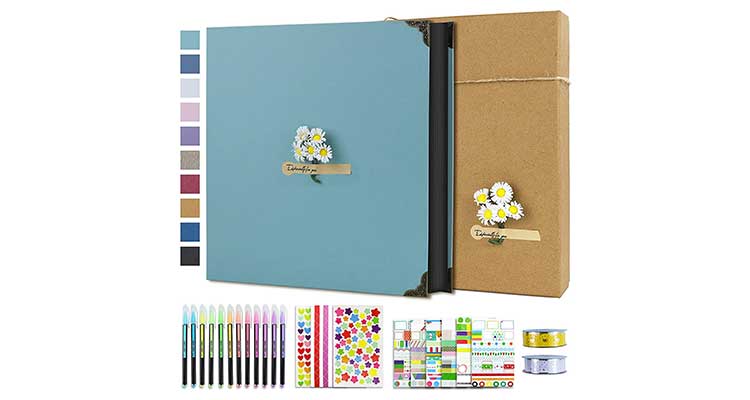 35. 'Reasons why I love you' cards 
Related Reading: 20 Simple And Easy Ways To Be Romantic
Girlfriends always ask their lovers, "Why do you love me?" and the boys usually respond with heartwarming answers. Take a deck of cards (the ones you play poker with) and punch them all together, then write messages on each card stating why you love your partner. Now, isn't this one of the best DIY gifts for girlfriend?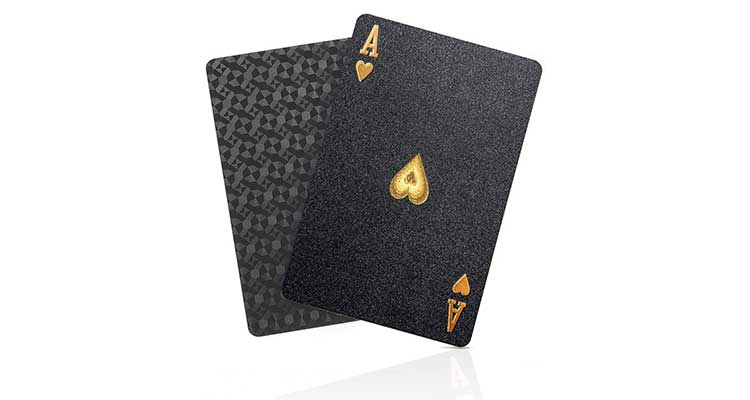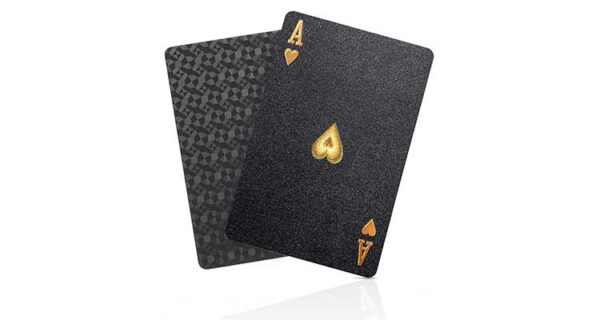 34. Homemade chocolates
Like we said before, chocolate is a secret ingredient which can amplify any romantic relationship. Though this one will be a little challenging, the fruit of this labor will be extremely sweet. One of the best handmade gifts for girlfriend is a box of handmade chocolates. 
Instead of buying generic chocolate from the store, make it special by creating an assorted box of all her favorite flavors. You can give each flavor a special name which is meaningful to your girlfriend or your relationship. Just buy some chocolate compound or get this kit which comes with instructions, recipes and all the material you need.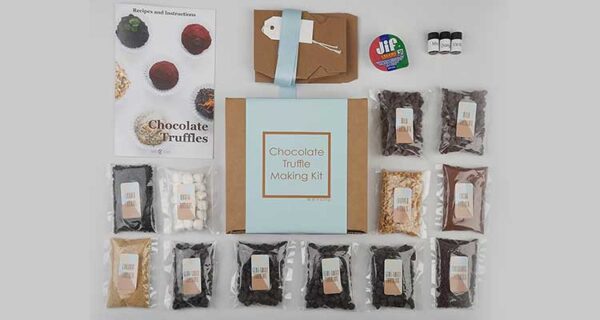 35. DIY date night jar 
Are you always running out of things to do together? Or does she always complain that you don't plan date nights? Well, we are giving you a chance to catch two birds with one stone in the form of one of the most creative and romantic homemade gifts for girlfriend: a date night jar. 
All you need is a mason jar, some colored pens and popsicle sticks. Write down ideas and color code them as per the type of activity you have in mind and give it to your girlfriend. She will be surprised by the effort and overwhelmed by the gift!
36. Sugar lip scrubs
With these beautiful DIY gifts for girlfriend, you can ensure that your girlfriend's lips are always soft and kissable. Use ingredients that you already have in your kitchen. You can customize the flavor and fragrance. Just ensure that she is not allergic to any ingredient.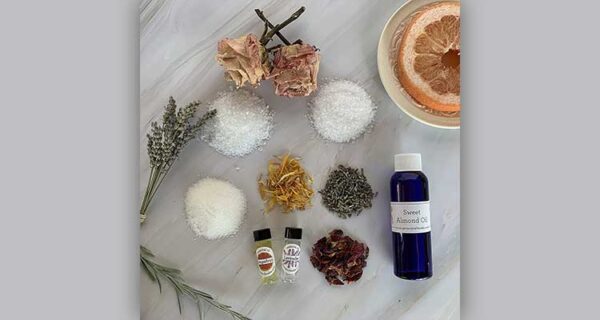 37. Travel manicure kit 
Do you have a girlfriend who is always on the go? Build her a cute roll-up manicure kit which has all the essentials so she'll always have all she needs to keep her nails looking great.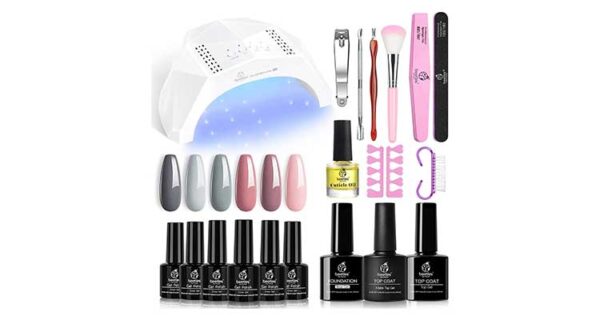 38. Heart shaped bookmark 
Got yourself a girl whose nose is always buried in a book? We have one of the best handmade gifts for girlfriend. A heart shaped bookmark is an ideal DIY gift for the bookworm in your life. It's simple but thoughtful, and she'll swoon knowing you crafted it yourself.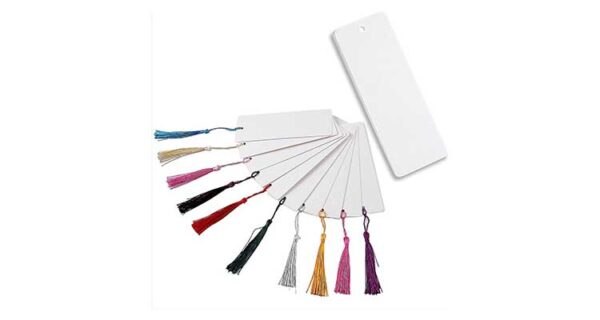 39. DIY decoupage guitar 
So you are dating a guitar player. Lucky you! Makeover her guitar with fabric, paint and decoupage medium to make her one of those spectacular gifts that she would never expect!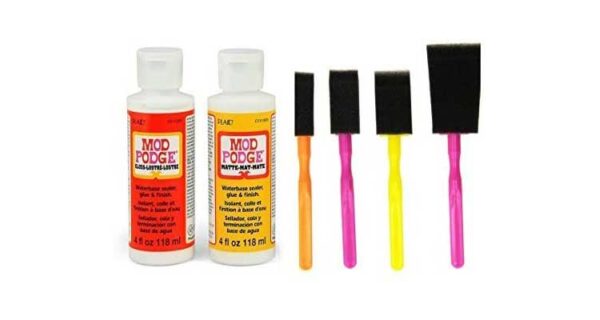 40. DIY perfume 
Use fragrant oils, beeswax, and sweet almond oil to produce your own solid perfume. Use your favorite fragrance oils to create your own personal aroma, or try recreating our romantic Pacific orchid flower, cashmere and sugar blend.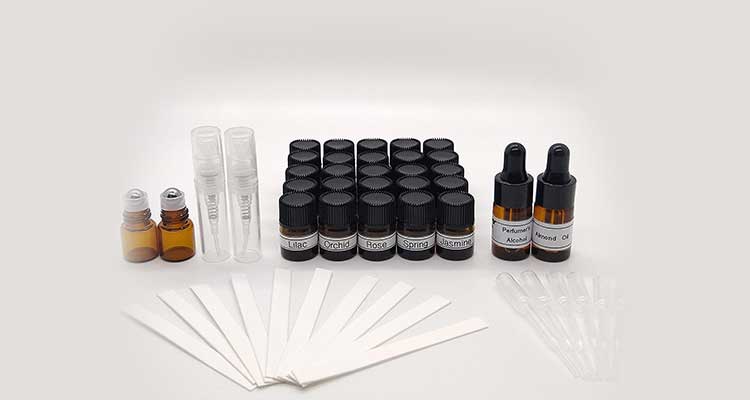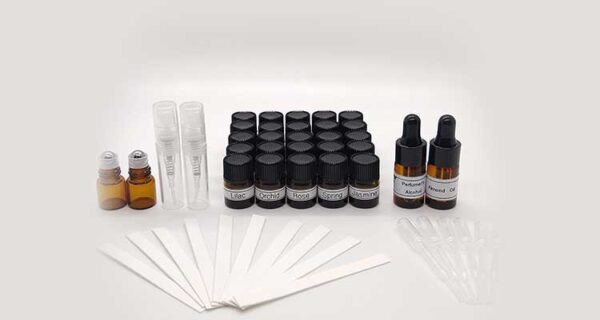 A gift is worth a thousand words. But when made with love, it is a beautiful story of love and romance. Make sure you weave your story right by making a gift your girlfriend will love. Though, just the effort alone will be enough to make her teary eyed!
Ask Our Expert
You must be Logged in to ask a question.