having a crush while being married
I'd always wondered why people had crushes after being so happily married. But then when I got married I understood how this crush on someone works out. I realised it's possible to be married and have a crush on someone else and sometimes it can even make a marriage stronger.
I've been happily married for two years to the love of my life. We dated for 10 years before we tied the knot. Belonging to different castes, we had to fight it out before getting permission from our parents. Knowing each other for over a decade now, we know each other's secrets and fantasies very well.
As told to Aabha Singh-Shah
Can A Married Woman Have A Crush On Another Man?
Yes you can be married and have a crush on someone. Let me tell my story then you will know what I mean. After all the problems we faced from our parents about getting married starting a business together was our super-secret plan because we wanted to show our parents that we are meant for each other, and we can work better with each other.
This was our plan in motion for three years before we got hitched, finally! While planning our business setup, we met a mentor who helped us through the setting up of the office, getting clients and further marketing details. I was mesmerised by his ingenuity, poise, thought process, and foremost, how his brain worked out the calculations.
Related Reading: How Can I Fall In Love With Someone Else When I Am Happily Married?
Though I love my husband, I was drawn towards this man and his intelligence.
Nothing could stop me liking him more every day. I did not feel that something was amiss that my attention was going to another man.
I was married but my crush admitted he likes me too
This man started responding to my queries with flattery and soon he confessed that he likes me too. I knew that this was wrong. Having a crush/liking someone shouldn't make me feel uncomfortable, but then he was married too.
Now when it was out in the open, the feeling was kind of suffocating and exhilarating, at the same time. I was married and had a crush on someone and I revelled in the euphoria.
The exhilaration made me happy and think that it's all right to like someone, it's all right to admire someone. After that we only grew closer to each other, spending time working out marketing and sales, while spending time with each other.
It did make me feel guilty at times, like I'm doing something wrong and this needs to end here. Anything further than this can result in a mess for both of us. What to do if you are married and have a crush on someone else? I was totally confused but I felt I needed to tell my husband about it.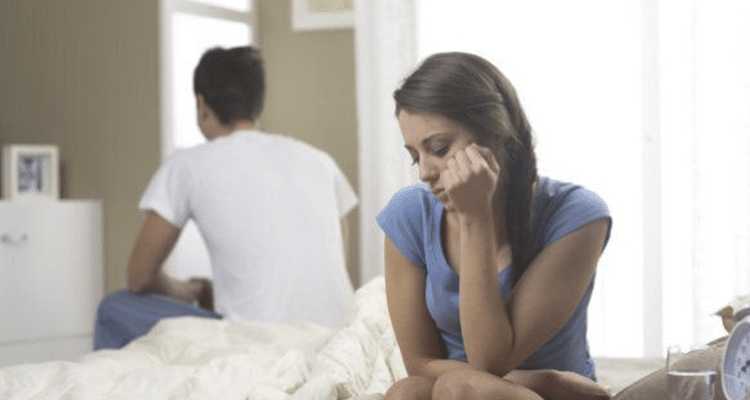 I decided to confess about my crush to my husband
I don't know what attracts a married woman to someone else but I could feel that the whole situation could go out of hand. One day I felt I should tell my husband about this, just the part that I admire our mentor a bit more than I show. I'd already told him about my liking, but never told him how much it was. I decided to confess about my feelings.
I've never kept anything from him, never a secret that keeps crushing me from within. So, one day I gathered my courage and told my dear husband about it.
He listened to the whole story and freaked out. I wasn't expecting anything less, but his reaction left me numb. He vanished for a few hours and I searched for him everywhere. Maybe knowing each other for over a decade seemed less to understand me; this shattered me from within. Here I was, thinking of coming clean to him, and it backfired.
My husband's reaction made me feel terrible but he came around
After a few hours he returned and we talked about the situation. He said that he understands that it's normal to have a crush on someone at some point. From that moment my marriage became stronger. My husband understood my feelings and did not judge me for being married and for crushing on someone else.
He just felt jealous to know that I liked someone other than him, after so many years. I couldn't believe what he just said and all I felt was grateful to him for understanding me, and not abandoning me at this hour. Our marriage became stronger and at that point I actually thought maybe crushes are good for marriages.
Together we decided that whatever happens, we shouldn't hide things from each other that can ruin our marriage. I am married and I have a crush on someone else but that should not affect our relationship.
My crush said he felt he was betraying his wife
Later that week, I met the other man and told him what happened. He said that he too felt like he was betraying his wife, but it was an old feel with a new zeal.
Like, he is back to his younger days and felt refreshed to have talked to someone who likes what he likes, someone with so many similar interests.
The whole crush situation did make me feel like a giddy schoolgirl and I still do admire our mentor. Sometimes, just sometimes, I think, what would have happened if I didn't stop where I stopped? What would have been the situation right now? Where would we both have been in our marriages?

Then I come to the conclusion that it was meant to make my bond stronger with my life partner and we started with a renewed trust in each other. Can a married woman have a crush on someone? Yes, I will tell you from my experience that it is possible. I fell for someone else despite being in love with my husband.
Can a crush be good for a marriage? It could be if it makes your bond stronger and helps you rebuild trust. But I don't know what would have happened if my husband had not been so patient and understanding.