Living in the day and age of online dating, most of us have tried our luck on Tinder – some out of curiosity, some in desperation, and some looking for harmless fun. You sign up hoping to establish a meaningful connection. And the first match you get uses a super corny line in a bid to impress, leaving you wondering how to respond to pick-up lines on Tinder! This is where your friendly relationship coach, Bonobology, comes to the rescue. 
There was a time when people met in cafes, bookstores, and bars. In this intimate setting, if someone did end up saying something awkward, chances are they'd both laugh it off and things took off from there. But Tinder is a different ball game altogether. Here, you are trying to impress (or avoid) a person you have never seen. The way you respond to pick-up lines over text kind of makes or breaks the fate of your online dating trajectory. 
How To Respond To Pick-Up Lines On Tinder – 11 Tips
Like one bad apple spoils the whole bunch, one cringy pick-up line can make them all sound like a put-off. But a smart and witty punchline has the potential to land you many dates. After all, everyone enjoys compliments, even more, when served with little humor. That brings us to our next order of business – looking for smooth responses to pick-up lines to make a solid comeback. 
Especially, if you are interested in how to respond to pick-up lines as a girl, we have your back. Because women are on the receiving end of it for the most part. About how to respond to cheesy pick-up lines on Tinder, a Reddit user says, "Depending on the situation, I either ignore them, laugh and go back to what I was doing, or make some kind of comment ("I'm not interested", "That wasn't funny", etc)."
Studies show that when women use direct pick-up lines such as asking for a phone number, indirectly hinting at a date, and asking if the other person is single, it's more effectively perceived by both sexes. So, for the days when you are in the mood for playing the field and leading someone on, flirty and funny responses to pick-up lines can set you up for a great conversation. Now let's cut to the chase and get straight to how to respond to pick-up lines on Tinder:
1. If it's a compliment, take it in good spirit 
"Ever since I have seen your picture, I know exactly what I want for Christmas". "Hey, what are you studying at NYU? Are you there on a beauty scholarship?" Admit it or not, lines like these are bound to bring a smile to our faces, even if for a second. If you liked what you read and are pondering ways to respond to pick-up lines over text, let them know that you appreciate the compliment. Indulge in a conversation; it may shape into something worth your time. 
Related Reading: Teenage Dating Apps – 9 Dating Apps For Under 18
2. Send a 'not amused' emoji and move on
Not everyone you right swipe on a dating app would translate into a striking match. They may turn out to be a lot different from what their online dating profile bio claims. Their choice of words and attitude might not appeal to you. In that case, how to respond to pick-up lines on Tinder when you are not interested? The best way to sidestep a person who's trying too hard to sound cool is to drop an (🙂) emoji and leave it at that. 
3. Two can play this game! Lead them on
Hey, you don't always have to be grumpy in the face of a pick-up line. These quick one-liners indeed work like a charm as conversation icebreakers for dating. And I am sure you wouldn't have signed up for Tinder if you weren't ready to flirt along. Say, you were excited about a match with this cute guy/girl and they use a pick-up line on you. We suggest you play along and try these smooth responses to pick-up lines:
The pick-up line: So other than taking my breath away, what do you do?
Your answer: On Saturdays, I like to eat out and I appreciate receiving orchids before a date
The pick-up line: I wanted to send you something sweet, but couldn't fit it in this chat
Your answer: How about YOU drop by my door tomorrow, say 5?
4. Throw a witty anti-pick-up line to respond to pick-up lines over text
Funny responses to pick-up lines are always a hit. In fact, studies show that men, regardless of their physical appearance, come across as more socially attractive when using a humorous pick-up line. So, to help you with how to respond to pick-up lines on Tinder, here are a few whip-smart replies that make an awesome comeback:
The pick-up line: Would you like to feel my sweatshirt? The material is warm and satisfying
Your answer: It sure feels creepy and desperate to me
The pick-up line: You look like my next mistake 
Your answer: Is that mistake getting stood up at a fancy restaurant?
Related Reading: 10 Online Dating Red Flags That Should Not Be Ignored
5. Let them have a taste of their own medicine 
There are many ways to start a conversation on Tinder. Lame pick-up lines like "I can't remember my number, can I have yours?" or, "Are your parents bakers? Because you are such a sweetie pie" aren't one of those. In such cases, don't even bother to come up with smooth responses to pick-up lines. Or say something like, "Come again?" or "I didn't understand the question". Make them repeat the line to the point when it actually starts to sound stupid in their heads too.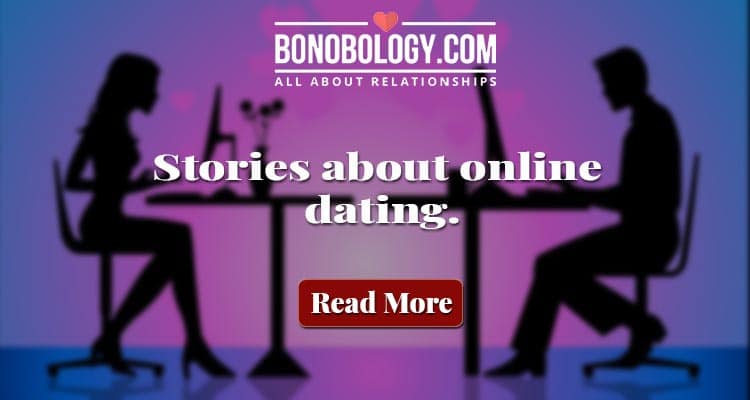 6. Ask them to try something new, something smarter 
As long as you are on dating apps, you will receive the most cliched pick-up lines from many sleazebags. For instance, "Do you believe in love at first text or should I type something again?" or "Did it hurt when you fell off from heaven?" It's 2022, for crying out loud. 
I wouldn't know what makes them think that these cheesy lines can actually work. Then how to respond to pick-up lines on Tinder that are too ordinary and cringe? You make it explicitly clear that they need to put a bit more effort than that to impress you. "Come up with something original and sophisticated maybe?" is an appropriate response, IMO.
7. Respond to cheesy pick-up lines on Tinder with a pinch of sarcasm
A sarcastic reply has its audience. If the person you are replying to knows how to appreciate good old sarcasm, yours would be a match made in heaven. When they say, "For you, I could travel to space and bring you the moon", you knock it off with a "Do me a favor and don't come back". 
8. Apply some logic to an otherwise lame pick-up line 
There is always that one person who we try to get off our backs but somehow they find their way back and outdo themselves in cheesiness every time. Let me release you from your dilemma of how to respond to pick-up lines on Tinder from a relentless pursuer. 
Be a super dry texter. When this person asks you a rhetorical question, respond in a literal sense. That will extract the fun out of it. After a few attempts, they might either quit texting you or at least, stop trying their hands at childish pick-up lines. For instance:
The pick-up line: You found me. Do you want to redeem the other two wishes?
Your answer: Yeah, now I wish you vanish from my matches and I don't have to hear from you again 
The pick-up line: Do you want me to save your number as 'mine'?
Your answer: No, you can save it as *insert your name*
Related Reading: Tinder Etiquette: 25 Dos And Don'ts When Dating On Tinder
9. Give them a chance to start over 
There is another way to respond to cheesy pick-up lines on Tinder without being rude or sarcastic. Suppose, you matched with a person who seemed like a perfect match. Sadly, coming up with Tinder openers that can't go wrong is not everyone's cup of tea. They may even admit that in the next message.
In that case, would it be such a bad idea to offer them a clean slate? Perhaps you clear the air with a joke. Maybe even tease them a little for their poor flirting skills. Then you hit refresh and give them a space to be themselves. After all, it's the real person you want to know, not some creepy fellow masked under cheesy pick-up lines.  
10. Be honest if you are offended
So, here's the situation at hand: Someone sends you the worst pick-up line in the history of dating and you are not sure how to respond to pick-up lines on Tinder when you are highly displeased. I tell you what, there is no need to sugarcoat your irritation. In fact, this person needs someone to talk some sense into them so they don't try these derogatory remarks on anyone else.
Regardless of which gender is it coming from, lines like "For a skinny girl, your curves are still alluring" or, "Are you a dessert? Because I sure would like to cut myself a slice" are plain mean. Be upfront and explain why body shaming or sexually objectifying someone is not cool. You don't have to sit there and take it for the sake of internet flirting trends. Call a spade a spade.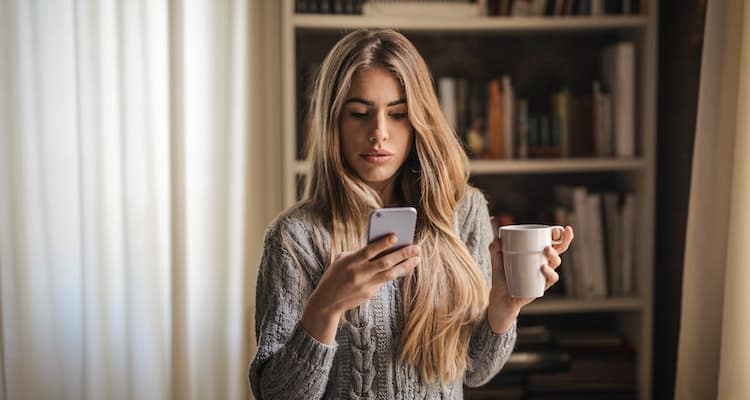 11. No response is also a way to respond to pick-up lines as a girl
One of the best ways to respond to pick-up lines as a girl (or a guy for that matter) is to completely ignore someone even if you are attracted to them. Leave the sender on seen, unmatch, or block them – as you wish. You are not obligated to dignify everyone on a dating app with a response. A person's choice of pick-up lines speaks a lot about their class, education, and general mannerisms. If that doesn't align with yours, move on to the next match.
Key Pointers
Appreciate the compliment in a pick-up line and respond accordingly
Lead them on and flirt back with cute and funny responses to pick-up lines if you're attracted to them
If not interested, you can react with an emoji or by not responding at all
Speak up if the pick-up line is offensive or insulting to you
You could also give the person a chance to start over if they are bad with pick-up lines but seem like a good match otherwise
There you go, now you know all about how to respond to pick-up lines on Tinder. Cheesy, smart, cute, offensive – you can deal with every pick-up line and steal the show. Remember, it's a good thing to be nice to people, but that's not the same as being a people-pleaser. Be a sport; just don't let others decide what and how much is disrespectful for you. With that small note in mind, go out there and play the field!
Coffee Meets Bagel Review (2022) – Everything You Need To Know
Ask Our Expert
You must be Logged in to ask a question.