Few joys equal looking into your partner's eyes and make promises of a lifetime on your wedding day. Saying your own simple wedding vows can make a great start to the premise of your marriage and can help set the tone for a lifetime of togetherness. But how to write wedding vows?
Writing a wedding vow is not about scribbling a few spontaneous words on a paper and saying what your heart tells you to say at the ceremony. Particular heed should be paid to writing wedding vows to make the ceremony more intimate and complete.
You could go for traditional wedding vows, funny wedding vows, modern wedding vows or romantic wedding vows but on the whole it adds a different layer of depth to the proceedings. The vows should be evocative and emotional.
Related Reading: 21 Wedding Gift Ideas For Couple Already Living Together | 2020
How Do You Start Writing Your Vows?
As we said earlier wedding vows need your whole hearted attention. It is a very important part of your wedding ceremony and it will make a difference to your wedding if you read out a well-written vow.
Before you start writing your wedding vows there are a few things you need to keep in mind.
1. Set the tone
If you are thinking how to write wedding vows then think of how you want your wedding vows to read. You might want to make your wedding vows a bit funny bordering on entertaining or you want to make a bit traditional.
You have to decide on the tone of your wedding vows first. Then only you can sit down to write it.
2. Make a list of points
What do you want to include in your wedding vows? If you sit down to write it nothing interesting might come to you immediately. So start jotting down a few endearing things about your partner that you would definitely want to mention.
Modern wedding vows give you the leniency to be flexible yet ardent. Keep the writing paper and pad handy. Something might come to your mind when you are cooking, tidying up the house, at the workplace or when you are in the shower. You remembered something really interesting about your first date, write it down immediately.
3. Make drafts
How to write wedding vows? A great way of doing it would be to make drafts. Always remember what you write the first time will be scratched off, more sentences added and in the end the copy could look like a battleground.
Let the words flow. You can always create another draft by incorporating the changes. Two, three drafts are normal while writing wedding vows.
When you make the final draft take a few photocopies of it. In case you lose one, you will have a few more handy.
4. Ask a friend to read it
Ask your best pal to read the vows. Their opinion is vital. You might feel you have done your best but they might tell you that the vows sound too mushy or lack emotion or could be too matter-of-fact.
Take their opinion and make the necessary changes. This is important in understanding how the audience would feel about your vows and how you would want to come across to them.
These changes suggested by your friend could make all the difference in the way your wedding vows sound.
5. Read the vows aloud
Your wedding should not be the first occasion when you would be reading the vows. You should practise reading the vows. Getting the right tone, pronunciation and pauses are very important.
While reading the vows you should never falter. You should be confident when you read out the vows. And lastly, please don't share the vows with your partner.
Make it a surprise to each other on wedding day.
Related Reading : 55 Unique Ways To Tell Someone You Love Them
How To Write Wedding Vows
Writing wedding vows is not a very difficult thing provided you are sure of what you want to write and you have jotted down a structure.
As we mentioned earlier the first step towards writing a beautiful wedding vow is to be organised about it. Another very important thing that you should take care of is the length of the vows.
If you make things too long the audience could get distracted. The vows might read like an endless rambling where the moot point is missed.
So stick to a manageable length. Don't make it too long but it should not be too short either.
1. Journey to "Us"
Answer the question: Why are you getting married?
Make it about the two of you and your journey and use your heart and emotions to describe your sojourn together as a couple.
Add thanks to family, friends, and co-workers where necessary. Ask yourself – How did it start? At work, as friends, at college, with a look across a bar or on a matrimonial site.
And go from there. Don't steal vows from other weddings or even from movies. Instead, make them about who you both are as people and what you stand for. Don't forget to put in promises about when the tough times will roll.
Example:
"When we met for the first time I never realised that a new journey had just begun. I must admit I was floored by your spontaneity and honesty but I didn't have an inkling than that we would be always together in our journey called life.
As the days went by and I got to know you better I could not imagine spending a moment without you in my life. You were always on my mind, and you had taken over my soul. Thank you for being my soul mate…"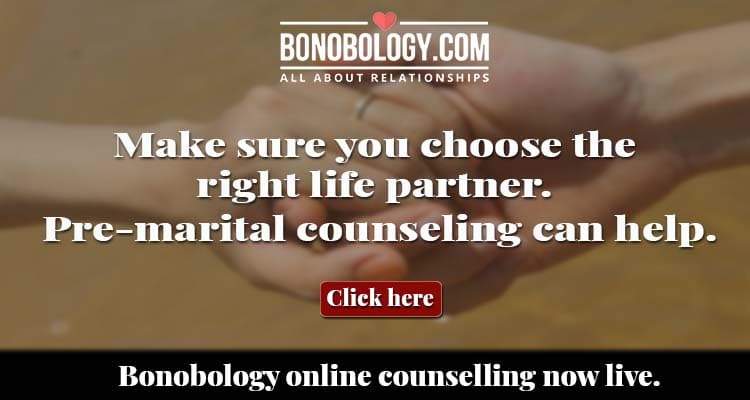 2. Make intentional statements/promises
Answer the question: What promises do you want to make for a happy marriage?
Mention specific things that you are promising even if they are filled with emotion like "I choose you" and also add personal references. Keep each other at the centerpiece of your vows and make her or him laugh too like "May we keep laughing with each other and at each other through the thick and thin of this life."
You can either keep your vows non-traditional and original or take inspiration from the traditional wedding vows. You can take a look at the Hindu tradition, Jewish, Buddhist, Christian, Roman Catholic, Muslim, Protestant faith and mix it up with your own or personalize it.
What are your dreams, values, mantras and those special little somethings that work just for the two, what will your present and future look like? Say them as you mean it. Here are traditional wedding vows examples.
Example:
"I promise to be there with you through success and failure, through sickness and through health and our paths will always merge. We will grow together and experience joy and happiness.
"I will hold your hand through the difficult times, I will help you navigate the bumps in the road and we will walk into the sunlight together. I will love and respect you and protect you as your other half…"
Related Reading: How To Have A Non-Religious Wedding – Some Awesome Tips!
3. Avoid adding embarrassing/too private details
Answer the question: What do you love about him/her?
Was it a deep, intense moment where her heart slipped into yours? Did he climb the balcony to your parent's house to meet you? Leave it out of the vows. Even if these details led you to now – let some moments be with both of you.
While compiling your vows if you feel the slightest doubt if a moment you are about to add is embarrassing or intimate or doubtful – leave it out. Ensure to keep the romance central to your romantic wedding vows.
In their attempt to write funny wedding vows people often end up adding personal details that could turn out be embarrassing. If you are writing: "You were with that joker of a boyfriend and I instantly knew I had to be the one…" or "It was your drunk text that started it all …." Delete! Delete! Instantly delete please.
If you want to write funny wedding vows then you could try something like this instead.
Example:
"It was our third date and I had ordered for my favourite Chinese food. But I was so engrossed in hearing your voice, looking at your beautiful face and hoping the night would never end, that I didn't get a chance to savour the food. So how did I know you were the one? You made me forget my favourite food even when I was eating it…."
4. Make it short but personal
Answer the question: What married life would mean to you?
The vows should be an essence of what you and your partner are promising to each other in your new life together. If you are planning on romantic wedding vows stick to the absolutely important ones. Both of you can each compile a list of 25 vows.
Strikeout 15 and the rest are your vows. Stick to the ten most important, till-death-do-us-apart-ones. You can even give a speech ending with the words "Today, I choose you to be my wife/husband" or "do you take me to be your lawfully wedded wife/husband".
Example:
"The very thought that every morning I would be having my cup of coffee with you now fills me with a different kind of happiness. With you by my side the sun would look a bit more shiny, the sky would take on a different shade of blue…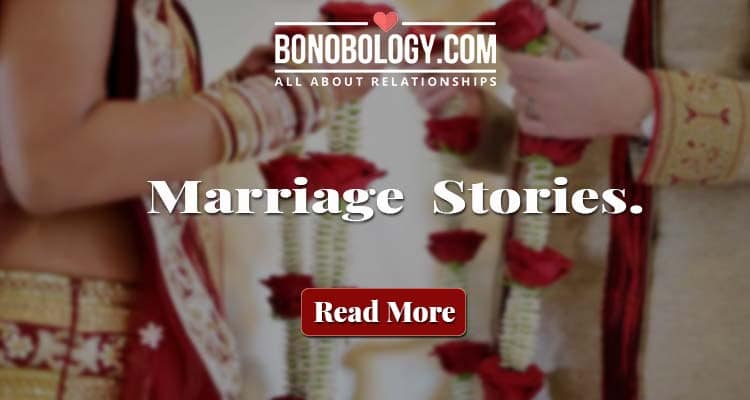 5. Say how they have influenced you
Answer the question: How did they change you?
Remember, both of you are never going to be this much in love, this young, brimming with hope and happiness than this moment. So add film dialogues, song references, sing them, use literature, go down on your knees, pick up your partner.
Add those little quirks and eccentricities of your partner that you absolutely adore and love and would like to share with your family and friends. Has your partner inspired or changed your life? Then mention that. Does this partnership make you feel deeply then say it?
Related Reading: 20 Easy Ways To Be Romantic
Example:
"Till I met you I didn't know how fulfilling volunteering could be. On a weekend I wanted to stay in bed you dragged me out early in the morning and took me out to an orphanage. You changed me that day. I am thankful you came to my life…"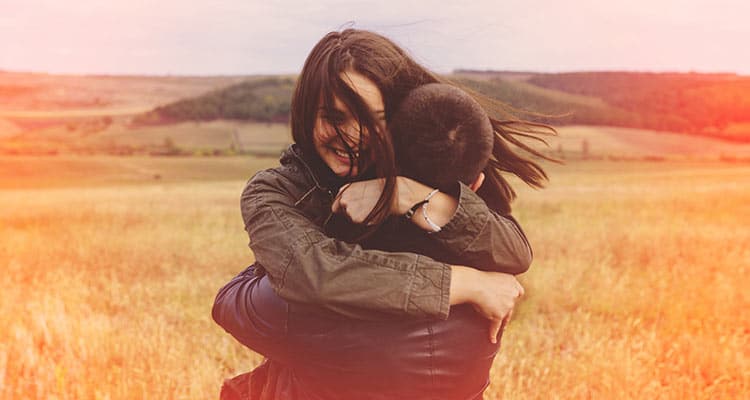 6. Use values, promises and stories as your backbone
Answer the question: What stories do I want to share about our journey?
Research, discuss, structure your vows and practice. Use a story/memory/a question/an inspiration/faults/feelings/things you share and plan to continue sharing that led you to your vows and build the vows around them.
Prepare your vows well in advance so that you are more confident on the D-day. Think about your relationship, ask questions and discuss with your partner your vows, edit, shorten and practice. Stay unique and don't bother about perfection.
You can have a discussion with your partner what you want to include and what you don't want to mention.
Example:
"Look into my eyes you will see. This Bryan Adams number was playing in the car when we went for our first long drive and I didn't really know you meant every word of it till I got to know you better…"
7. Mention family and friends
Answer the question: Did they help you choose them?
Make your family and friends a part of your journey and acknowledge their presence. Talk about how your parents made you who you are and maybe thank your in-laws for giving you such a wonderful life partner.
Acknowledging friends and family make them feel important and wanted in your life and it's a wonderful feeling that you share on your D-day with them. When you write your wedding vows mention them and see the difference it makes.
Example:
"Thank you Aunt Mary for inviting him to your Christmas party. Hadn't it been for you I would have never met him. Thank you my best friend Joanna to help me understand that marriage was the right path for me when I was not sure if I was ready yet…"
Related Reading: 100 Romantic Questions To Ask Your Girlfriend And Make Her Heart Melt
8. Take the help of a professional vow writer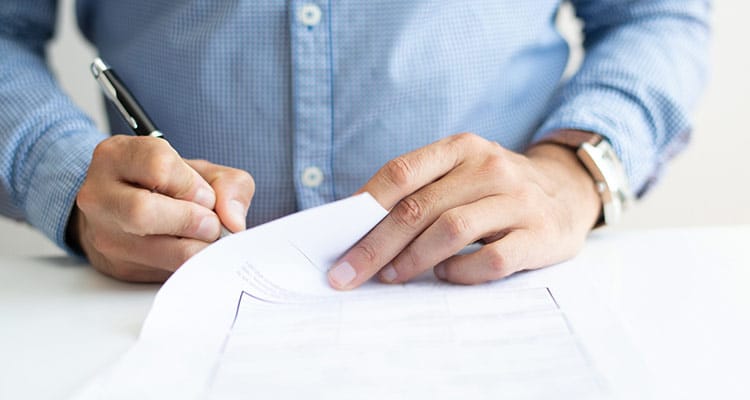 Answer the question: Do you want the vows to read grammatically perfect or emotional?
If you are still not sure that you can pull it off you can take the help of a professional vow writer to write down what exactly you want.
The fee of a vow writer can start from $400 and they come with a number of packages. They would typically ask you to answer some questions over the phone to give a personal touch when they write your vow.
But if you take our advice we would suggest that take our tips and write your own thing. It might not be perfect language wise but it would have the emotion and feelings that only you can write down.
Have a 'wedding vows for her' and a 'wedding vows for him' card handy with you in case you are afraid to say it extempore and it can also serve as a beautiful memento that you can save from your marriage and even distribute it among your guests as a nice souvenir of the wedding they attended.
Wedding vows make the whole occasion more intimate and often emotional. Write your wedding vows with care and see the difference it makes to a special occasion.
FAQs
1. What should be included in wedding vows?
When you are writing wedding vows you should talk about how you met, how you fell for each other and how you will be there for each other through thick and thin. A wedding vow should be about emotions, love and promises.
2. How long should wedding vows be?
Wedding vows should not be too long because then it would not hold on to people's attention. It should not be too short either. Find a middle length and make it interesting.
3. How do you start writing your vows?
You should first decide on what you want to write, jot down the points, create a structure, create drafts and then finalise it with the advice of a trusted friend.
4. How do you end a vow?
People usually end their vows with a promise, they look at a bright future together and mention how they would walk together in life holding hands.
5. How do you write non-traditional wedding vows?
Nowadays many people are opting for non-traditional wedding vows and are instead writing funny wedding vows or romantic wedding vows. A bit of humour is nice but write what goes with your character best. People do write modern wedding vows by using their imagination.
Samantha's wedding vows for Chaitanya will make you go "awww!"
Do You Really Need To Know Everything About Your Partner's Previous Relationships?