Meeting your boyfriend's mom for the first time can send chills down your spine. The reason it is so anxiety inducing is because it can be a deciding factor for your relationship too! Before you meet her, you are obviously pondering how to impress your future mother-in-law so that she loves you the same way that her son does.
If soap opera tropes have taught us anything, it is that mother-in-laws can be vicious when it comes to picking and scrutinizing a partner for their son. And rightly so, it is understandable that every woman wants the best for her child. However, we have also demonized mother-in-laws for far too long. While it can be nerve wracking to meet her for the first time, how to impress your future mother-in-law is a walk in the park if you do these things right.
5 Ways To Impress A Future Mother-In-Law
When I met my mother-in-law to be for the first time, I was very scared and at the same time excited to meet her. I knew it would be a beautiful experience to meet her and this confidence came from my then boyfriend, now my fiancé. He told me all about her and how she was a brilliant and hardworking woman who struck the perfect work-life balance to provide for her family and also nurture them. He told me very inspiring things about her which is why I was really looking forward to seeing her.
We indeed had several things in common. To begin with, both of us loved the color white. What's adorable is, that both of us were wearing white that day too! But to be fair and honest, despite our similarities, we had to go through a long adjustment period, and we are still evolving even today. This really taught me that how to impress a future mother-in-law is no joke.
Remember you first time with a mother-in-law can set the tone of your relationship with her and her attitude towards you. Read on for 5 ways to impress a future mother-in-law to strike a great relationship with the woman who raised the man you love.
Related Reading: Mother-in-law doesn't want me and husband can't leave her
1. Dress up
By dress up, I don't mean getting dolled up like a Barbie. What I mean is, make a conscious effort to look good and be presentable. Most of us judge people by their outer appearance at first. You may have a golden heart, but if you wear shabby clothes, your heart may get lost in that shabbiness. Take out your fab dresses and shoes if you are serious about impressing your mother-in-law.
Also, clean clothes imply that you are a clean and hygienic person. Make sure your nails are trimmed and tidy, your hair is nicely done and wear a bright smile. You will win her heart in an instant! Let's not deny that all mothers do want a charmer for their son.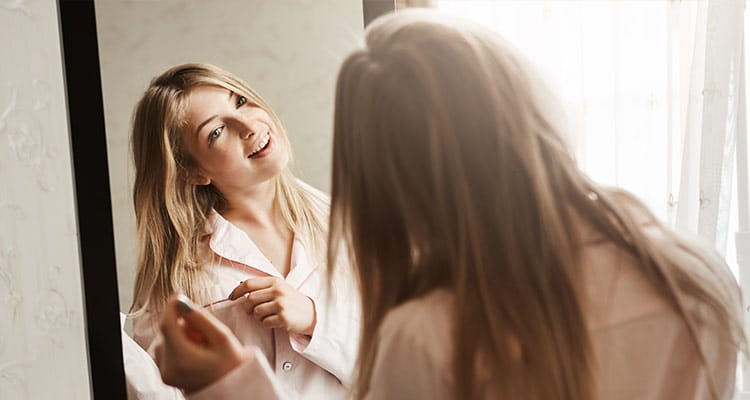 2. Don't brag to future in-laws
A lot of girls tend to show off their achievements intentionally or unintentionally. Don't go in there with guns blazing rambling about everything from your school medals to your promotion at your current job. While these can be important conversations, there is a time and place for it. To have a good relationship with a mother-in-law, you have to show her who you really are.
If you are really wondering how to impress a future mother-in-law, do not try too hard. Be simple, elegant and honest in your approach. Remember, she wants a daughter-in-law and not necessarily a valedictorian for her son. All the skills you have will eventually come out over time. Her son must have already told her all those nice things about you.
Related Reading: 5 things men do when they are in love
3. Give her a gift
To start off your mother in law relationship on the right foot, consider buying her a present. You are meeting her for the first time and also trying to make her like you. Then why not give her something that she loves to show her you care? I knew my mother-in-law loves flowers, so I bought her a bouquet when I me her for the first time.
There is no need for a lavish gift since it will appear that you are trying too hard to be in her good books. Just show her a little appreciation and make her feel that you are glad to meet her. Trust us, she will definitely feel appreciated and give you extra brownie points for the same.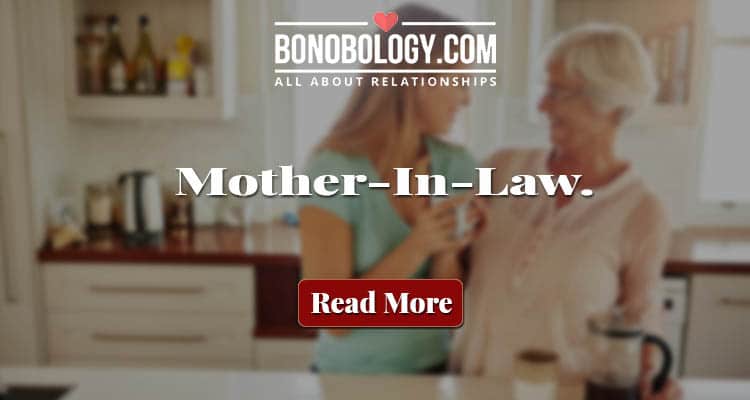 4. Don't talk about your love story
Every mother-in-law has a feeling that you may snatch her son away from her. So, do not talk about anything that makes her feel uncomfortable. She does not need to know where you guys met, who spoke first and how you met in too much detail. The last thing you need on your hands is a jealous mother-in-law.
There are chances that you guys met on Tinder, just for a hook-up, and later got serious about each other. But does she really need to know all the details of your sizzling, hot romance? Nope. How to impress a future mother-in-law is about keeping her happy at all times. So go by the book, and do what will please her most.
5. Find a common hobby
To bond with your mother-in-law, consider finding something that you can both share and spend time on. For example, shopping! If your mother-in-law is fond of the same, take her out to the nearest mall and spend some one-on-one time with her. This will make her feel like you are serious about your relationship with her.
You can ask her to teach you a thing or two about home maintenance, future parenting issues or any other skills that she is good at. To really find common ground, you have to focus on doing things with her that can help you understand her better.
Clearly, how to impress your future mother-in-law is not some impossible feat. All you really have to do is reassure her that you can make her son happy and she will eventually love you. Moreover, even before you meet her, your boyfriend would have already given you a heads-up about her likes and dislikes. So you will be ready enough. Take a chill-pill, be yourself and win her over with all that love!
FAQs
1. How do I bond with my future mother-in-law?
Find something that you both like. Spend quality time with her to get to know her interests and hobbies and share the same. Whether it is shopping, asking her to teach you a new pasta recipe or even just gardening – show her that you are willing to spend time with her.
2. How do I get my future mother-in-law to like me?
Be the person she wants for her son. A mother-in-law needs to feel secure that the woman in her son's life loves him and will make him better. When she sees that in you, she will have no reason to dislike you.
3. How can I win my mother-in-law's heart?
By loving her son and respecting her immensely. All a mother-in-law wants to feel is loved, cherished, respected and happy for her son. Just prove that you are the right woman for the job and you will have won over her heart.
Love After Marriage – 9 Ways It Is Different From Love Before Marriage
How To Write Wedding Vows (And What You Should Never Write) | 2020