Memorable one night stands
According to the dictionary definition, 'A one-night stand is a single sexual encounter in which there is an expectation that there shall be no further relations between the sexual participants.' The practice can be described as "sexual activity without emotional commitment or future involvement".'
Guys generally feel that it's fun to have no-commitment sex. But in some instances, men shared that they felt like they lived a whole lifetime in that just one moment. Few shared that they might have had multiple hookups and one-night stands but only a few of them stood out in their memory – probably because they mattered in some way.
Here are some of the confessions:
At a party
Sachin met her at a party. She was a friend of a friend but he could feel the instant chemistry as soon as he saw her. They started talking over a few drinks. When some fellow was getting handsy with her, Sachin tried to become her knight in shining armour. But he soon found out that she was no damsel in distress but instead a strong woman who could speak her mind. She asked Sachin to accompany her when she wanted to get some fresh air. Once alone she asked Sachin if she could kiss him. It did not take them long from there to end up in one of the beds naked and into each other. Since then Sachin prefers being taken for a ride with a strong woman at the helm to take complete control over him.
Related reading:  12 Things you need to know about one-night stands
Last day of college
Kamal's last day of college was as sentimental as last days usually are. The whole hostel was tuned up for the celebration. There was a song, dance and occasional tears. And for Kamal, it was the last day he had to tell Ron how he felt about him. It was hard to find anyone in that mad crowd but Kamal did find Ron as he always did. Ron was alone in his hostel room packing up; he was leaving the next day. They both got job placements in different parts of the country. Kamal said his piece to Ron, how he felt about him all these years and how he couldn't help falling in love with him. It felt like Ron took ages to turn towards him. But when he turned it was evident that he reciprocated the feelings. Then they kissed: it was a doomed relationship but they at least had that one night with each other.
They clicked
Rohon planned it all. Both Sanket and Archana said to Rohon the same thing on the same day but separately, "I need to get laid." So Rohon decided to put these two together. Archana was older, just out of a long-term relationship and Sanket was this swashbuckling youth who made up with energy what he lacked in experience. Rohon was right, they clicked. Sanket later told Rohon that Archana was the best experience he had had as of yet. She taught him things that will always be with him. For Sanket, Archana will always remain nothing less than a Jedi.
Related reading: 5 women share their experience of one-night stands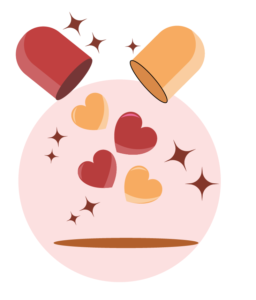 Get your dose of relationship advice from Bonobology right in your inbox
Tinder match
Vyan was frustrated with Tinder. People lie and put up photoshopped pictures of themselves, he thought to himself. But dating was drudgery in the busy life of an IT professional. So he gingerly resorted to Tinder from time to time. It is there he met Moushumi. They were very different, Vyan was Malayali and Moushumi was Bengali. He was in the IT field and she was an artist but something just made sense when they finally met. Moushumi chose to drink at Vyan's place rather than at some fancy restaurant. It won his heart. A date turned into night stay and he was even comfortable sleeping with her under the same sheet. Vyan now hopes that it doesn't remain a one night stand for long.
Unplanned
Rinki was Tushar's best friend and she was leaving the country for good, the very next day. The plan was to get drunk, stay up all night and go directly to the airport. They had known each other since school days. Tushar doesn't remember how it started but it turned out to be a wild night of steamy sex. Recently Rinki had called Tushar informing him that she's coming back to the city to get married in December. Tushar is happy for her and they never talked about that night ever again.