I met Radhika through a common friend, two years ago. She came across as a sincere and serious person and was a software engineer working at a multinational company in Indore. We met quite a few times before she moved to the USA as a programmer.
Click here to read: In the dark pantry, our office romance met a horrible fate.
I met her again, about two years after she moved. She came down to India for Diwali, and we caught up one afternoon. She was an entirely different woman. Her accent was now American, her dress sense had changed drastically from modest to eye-catching, and her body language changed from conscious to supremely confident. And I came to know she was into one-night stands.
Related Reading: 10 Reasons Women Regret One-Night Stands
Marriage Was Not Her Thing She Wanted One-Night Stands
We met at a coffee shop and chatted about her new life. She was 30 now and said she had no plans to get married in the near future. "I enjoy being single and living on my own terms. I'm not going to give up my freedom. I don't want to be trapped in a marriage."
Click here to read: Single Vs. Dating, how life changes. 
"Well, yes, everyone loves freedom, but can you elaborate?" I said, curiosity getting the better of me.
Exploring is fun
"Well, I like the dating game. It gives me a high, I can hang around with the men I like, and then, of course, there are one-night stands. I love exploring and experimenting." So quite clearly she was into the hook-up culture.
"One-night stands? Sounds interesting. Tell me more," I asked, taking a sip of my creamy Irish coffee.
"Well, there's not much to know. It's no different to anyone else's one-night stands."
"Yeah, I know. But I want to know your story, not a generic narration. Tell me."
"Well, it's very common in the US. Even among married couples. You date people, you bond with them and the move to the bed is seamless. You go to pubs and pick up a partner, it's very easy out there."
Click here to read: Just because I kissed him in his apartment, doesn't mean what he thought it meant. 
"And why is it good?"
"Because it keeps me sane and satisfied. I have my desires and I want company, and I don't want to pleasure myself all the time. So I like dating, I can get intimate with someone, even if it's for a while, for a night."
Related Reading: After the one-night stands, she missed being in love
Can a one night stand become a relationship?
"That's pretty interesting! But is that love?"
Click here to read: Casual sex is great as long as you treat it casually. 
"No, it's not love. It's fun. For the time being, I am not interested in love. It will happen when it must. And strangely, whenever I try to get serious about a relationship, the guy just disappears," she said laughing, "And that's why I have given up being serious. I just go out and explore like everyone else."
Related reading: 8 ways to make him regret not choosing you.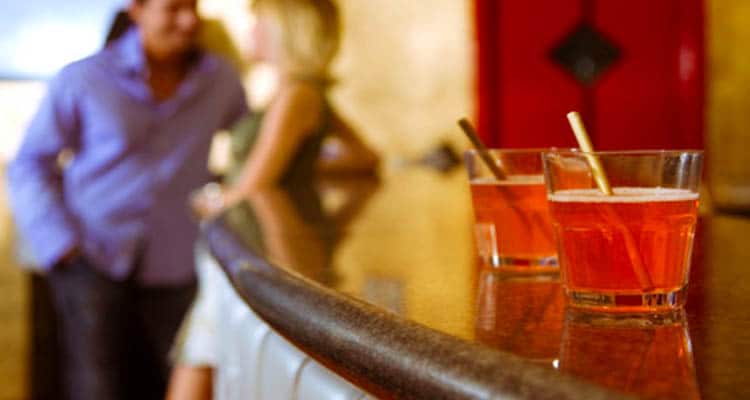 "What do you think about one-night stands after marriage?"
"I can't say anything about that, I am not married so I am not the right person to have an opinion on them. But I will definitely update you after I get married," she chuckled.
Click here to read about why this couple wanted to end their open marriage and only sleep with each other.
And right then I realised that women have finally arrived. They are exploring and experimenting and that's a good idea. It's the whole psychology behind a one-night stand. But then I wondered about India. Of course, one-night stands happen in India, but mostly in metropolitan cities.
Women are free only when they are independent (financially and otherwise) and live in big cities. The story in small towns and villages is still the same. Women live with the same restrictions amid suffocating patriarchy.
And then I asked her the most difficult question.
Related Reading: 8 Tips To Enjoy One-Night Stands And Have Amazing Sex
Is casual sex possible in India?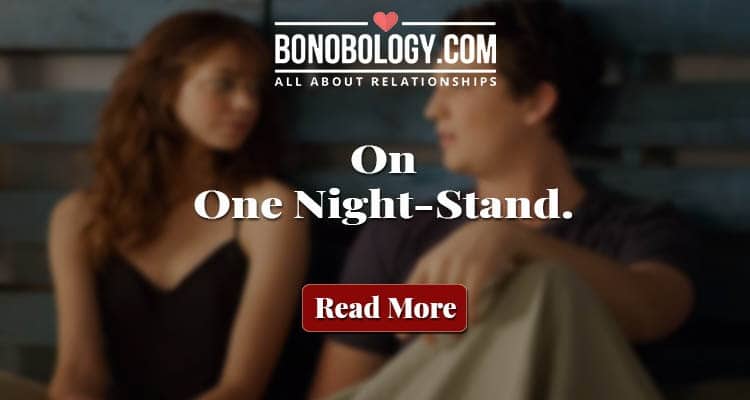 I asked whether she would be up for the same in India. And she replied with an emphatic "No".
Click here to read why nothing made his bride happy. 

Is one-night stand possible in India? "India is not the right place for one-night stands, at least for me. I don't trust men here. I came across a couple of men through Tinder but found most of them clingy. They behave like creeps and put pressure on you to meet them again. I am a free bird and I don't like that.
One-night stands are not about continuing to meet after your sexcapade. It's just once and, goodbye!" "After all, isn't it about just exploring the physical aspect of love, with different people?"
"And besides, I don't feel like 'having sex' in India. I leave that to the US. India and the US both give a different feel to me. Let me be the good ol' girl here in India."
So anyway, she is just one woman, there may be many out there living the life on their own terms and that's totally cool.
(Name changed to protect identity)
Tips to embrace your kinky side without being labelled a 'pervert'