When we met I was 28 and he was 29. I was already through two relationships and he told me that he had one relationship, for a few months that did not go beyond holding hands and a few light pecks.
Click here to read: How a woman's body changes after losing her virginity. 
I wasn't a virgin but he claimed he was. I never asked how he was still a virgin at 29, neither did he ask me any details of my passionate encounters. We let our relationship bloom. I must say that he was an ace kisser and the way he held me when he hugged me turned me on instantly.
Click here to read how he was the perfect arranged marriage match until she kissed him. 
Seeing his confidence I sometimes had doubts if he was really a virgin or he was just telling me a lie. I did not dwell on this and enjoyed the intimacy. But I soon found out that he was a virgin – completely, truly.
Click here to read about a secret a husband and wife share for 56 years but never discuss. 
5 Signs That Showed My Boyfriend Was A Virgin
Within a few months after a party, we went for coffee to my apartment. I lived in a small apartment alone. Prior to this, he had never expressed any desire to come to my place but that night he was keen and I went with the flow. That's when I discovered that he was a virgin.

Click here for 7 golden rules of a live-in relationship. 
1. He was inexperienced
The coffee was made but we didn't have the patience to sip it. We were all desire. It was absolutely crazy until it came to the time to go all the way. He couldn't make out where he could go in. I guided him in.
Click here to read this sex confession: I desired my husband's best friend. 
2. He had no control over the motion
He had no idea how much thrust was needed to keep the act going. He didn't have control over the motion and kept slipping out. It actually took us three-four sessions to get it right. That was when I realised he was a virgin. But finally, when he got it right there was no stopping him.
Click here to read shocking sex confessions of Bollywood celebrities.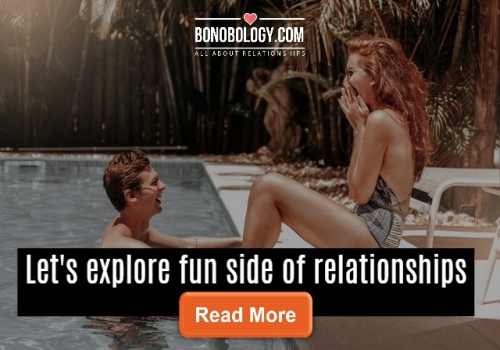 3. He wasn't shy at all but didn't know how to unhook
It is said that men who are virgins are shy in bed. My boyfriend wasn't shy at all. But he did not know how to unhook my bra so it was an absolute sign that he had not been with a woman before. I would help him to unhook in those initial days but now he is a pro.
Click here to read about this woman who had guilt sex with her cousin and now can't stop. 
4. He was in pain
It is said that with women the first time sometimes it hurts. The hymen could break or it could be broken earlier too. So a woman might bleed on her first time and she might not too. Bleeding is not really a sign if she is a virgin or not. But since the passage is still narrow because of no earlier sexual activity it sometimes hurts the first time.


Click here to read about this woman who has a good sex life but still feels like masturbating. 
The same happened with my boyfriend for the first few times. He was in a bit of pain and did get flushed out there. There were a few drops of blood too. But soon it became alright as we started making out more often.
Click here to read how some women crave sex and not lemons during pregnancy. 
5. He had all the theoretical knowledge
As the days went by he would suggest positions and touch me in places that I didn't know myself were my erotic zones. I often asked him how did he know so much? He would laugh and say that he had been reading up for years. It finally gave him immense pleasure that he could try everything with me.

Now I often tease him how I became sure he was a virgin. The signs that he was a virgin were too apparent. He told me that he didn't want to go all the way unless he was absolutely sure of the relationship. I am glad he felt sure and secure with me to lose his virginity.
Fractionation Seduction – How Does it work? Step-by-Step Guide To Use It