There are two ways a person can look at unrequited lust. You either ignore it till it ebbs or grab it headlong till you are done with it. I do not know what works for most people, but I definitely am the 'grab it headlong' kinds. I have not always been like this. All my life I have been very cautious about my relationships. But what happened to me a few months back can only be termed as an avalanche.
(As told to Neha D.)
The story of my unrequited lust took off strangely
The story of my unrequited lust is truly strange. I have always been a friendly, light-hearted person. I met Saurav when I was in college. He was the exact opposite of who I am. He hated being with people. He was quiet and aloof. His mind was always churning thoughts and analyzing things. But, or perhaps hence, we hit it off beautifully. We became close friends and as time passed, we decided to step up our relationship. It was not that we were in love with each other. But when you are young, you are curious. You want to understand love, feelings and also physical intimacy. You want to enjoy the feeling of being with someone, the feeling of being important to someone. And this was very clear between us. There were no promises of love. No promises of being for each other forever.
We decided not to go all the way
We started exploring our feelings. Kissing and cuddling slowly became a part of our relationship. But we had decided not to go all the way.
There were days when the acute desire for each other would want us to cross the line.
But we somehow managed to step back before it happened. We did not want to complicate matters. Or maybe we were simply afraid of the emotional upheaval that could follow.
It was difficult to control our desire
We had managed to stay together for two years. But then, time is a fickle friend. Life took a new turn, as both of us had different career ambitions. His studies took him abroad and we decided to part ways. It was a very difficult phase in my life and he was affected by this too. During our last days together, we had a difficult time controlling our desire. But I refused to give in as it would only cause more upheavals.
I was very sure that even though we were mentally compatible, a lifelong commitment with him would only bring us unhappiness. So it stayed our unrequited lust.
My marriage was arranged
After he left we tried to stay in touch. But as technology makes communication easy, your lifestyle and ambitions only hamper staying in touch with your loved ones. Years passed and I took up a job. In the meantime, I had fallen in love but it had not worked out. I then agreed to marry someone my parents had introduced me to. I was disillusioned with love and decided to give arranged marriage a chance. A few weeks before my marriage, Saurav called me. He had come back to India and wanted to meet me. We decided to meet for a few drinks and catch up with each other.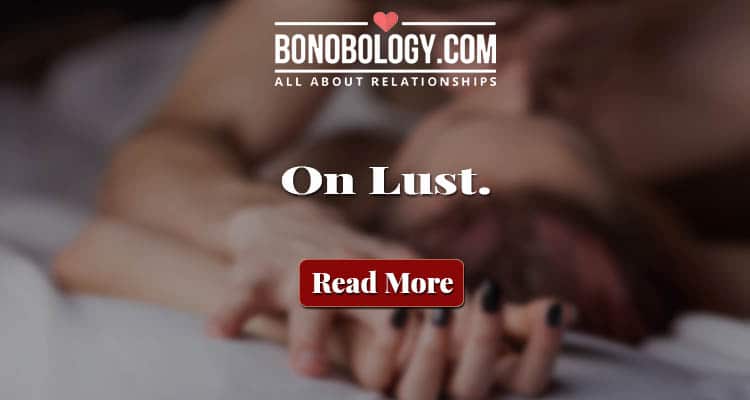 Our chemistry hit us again
In retrospect, meeting Saurav had probably not been a good idea. The minute we met, the chemistry hit me hard. I could only think of how his kisses and touch had made me feel alive. I think he knew what I was feeling, but he did not bring it up. He knew I was going to be married and I assume he did not want to complicate matters. I have no idea how the evening passed. I was in a daze and his eyes, blazing with desire, were not making things easy. That day I realised what unrequited lust had done to us. A little brush of his fingers would drive me to the edge. I did not recollect feeling like this when we had been together. On our way home, he held my hand and kept brushing his fingers over it. He turned to kiss me but I somehow refused to let him do so. I did not want to lose myself and regret it later.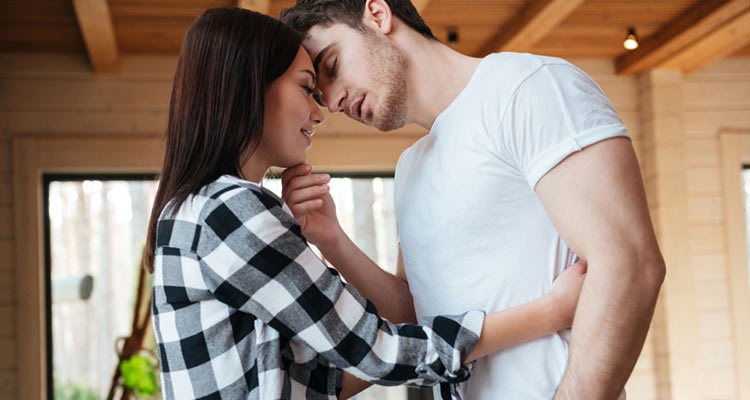 I kept fighting my desire for him
The next few days were hell. The desire for him was peaking and I was trying to fight it. He neither called back nor did he message me. I kept waiting for his messages and calls. I knew he was going through the same problem. I also knew this need was not going to go away and would only keep escalating till one of us snapped. And snap I did! I couldn't handle the tension anymore and called him. I gave in to my unrequited lust.
I wanted to make love to him
Frivolity had never been a part of our relationship. I simply told him that it was time we made love. I did not want to get married without knowing how it felt when he made love to me. I also made it clear that this would be the one and only time that it would happen. When we checked into the hotel, I was very nervous. But as soon as he touched me, I forgot everything mundane and decided to live the few hours we had together. The lust was at its height. There was no need for words or small talk. The storm was palpable and we stopped caring for reality. The few hours passed too quickly. It felt as if a story that we had started years back, had culminated with a mind-blowing climax. I did not want to leave him, but there was nothing that could be done. The tears refused to stay back when it was time for me to leave.
We never met again
I have never met him again, nor do I plan to. But then again, who knows when life might ask for a payback? Who knows if our story has really ended? We can only wait and watch.