Losing your virginity is kind of a big deal, and for many, it is something sacred. If you are scared or nervous for your first time, it helps to get a lowdown on things to do before having sex and afterward. This will help you prepare for the act, both mentally and physically.
Do some research online to understand what you can expect from your first sexual encounter. If you have someone you can talk to, ask them about their experiences and try to learn from others' mistakes. It's okay to be nervous, but the more prepared you are for it, the better and more enjoyable the experience will be.
10 Things To Do Before Having Sex
A close friend once said that she knew her husband wanted sex when he started brushing his teeth, so she would pretend that she was already asleep. Sex without adequate foreplay can be boring and tedious. And intimidating!
Some Catholic institutions insist on counseling for couples before the wedding takes place, but they too do not touch upon the nitty-gritty of foreplay. Most communities are conservative and are not comfortable discussing sexual topics in the open.
Parents believe that their children will follow their own learning curve. However, a lot of students, especially the ones intent on marriage, have reached out and asked if I could share some tips on things to do before sex.
Of course, there is passion and the heat of the moment sex; these rarely satisfy the woman. Men have a very clear-cut, straightforward approach to sex by which they achieve gratification. You can see this even in cats – the male tomcat watches stolidly from a short distance, while the female embarks upon an elaborate dance sequence.
Understanding the needs of your partner is the key to a satisfying sex life. Of course, that comes with its own learning curve, but getting the basics right can make the journey easier. With that in mind, here is a lowdown on tips before having sex to help you prepare for your first time:
1. When rough is not OK
As a new bride, my cousin was expecting sweet nothings and tenderness instead her husband harshly told her to spread her legs, and what followed scarred her for life. Remember, your woman is a goddess; treat her with respect and kindness.
In the end, my cousin was so traumatized, it took her a few months to even think about having sex with anyone. Her husband was sexually frustrated and so unhappy that they eventually got a divorce.
Related Reading: 6 Sensible Tips For Getting Through The First Year Of Marriage
2. Finesse is of the essence
Among the things to know before having sex is the art of seducing a woman and making her feel special. How can you do that? Flowers – most women love the idea of receiving flowers, it may be a social or cultural construct, but flowers somehow mean you are appealing to her finer instincts.
I used to love it when my husband got me a string of fresh jasmine buds that would bloom as the night proceeded, and spread the most heavenly fragrance. It just did something for me.
3. Fire up the senses
You can always tease the senses of touch and taste with wine and chocolates or arrange for a private candle-lit meal in your own house. These are painstakingly labor-oriented and you cannot outsource this activity; she must see and feel your intent and integrity.
You can play some fine tunes in the background or even bring out some costumes. Perhaps you can even visit a sex shop and see what fascinates you.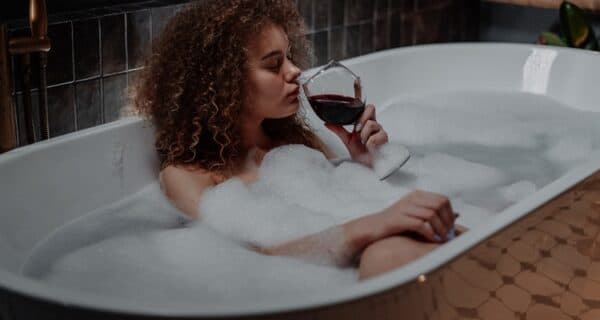 4. Footloose and fancy free
Then, for the ones with expendable income, there is jewelry, perfumes, shoes, clothes, etc. However, you need to know your woman and her material index. For others, one tender look or a nudge on the shoulder, or a favorite song, under a full moon, is enough.
For others, the words "let's hit it" or "just ride me" or some other shady code word, work like magic. These are some valuable things to know before having sex, to have the best first experience.
Related Reading: Things you can say during sex as well as at a family dinner
5. When crass is sexy
One of my lovers would sit in the corner at one end of the classroom and stick out a bit of his tongue from the corner of his mustachioed upper lip – to suggest that we should shack up that night. It would send shivers down my spine, of excitement and anticipation. My kids think that was gross and predatory!
6. Get into the mood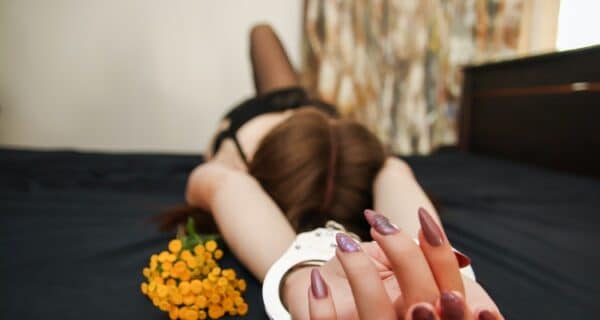 These I would think are the prelude to the physical foreplay. Women like their men to be macho and gentle at the same time. A bit of a paradox, but not difficult to achieve. So the touch has to be firm but not painful. And like good cooking, add mindful, thoughtful spices, like poetry or sweet nothings.
You could try to have a romantic date beforehand, pour a glass of wine, try some dirty dancing, and have a steamy make-out session to get into the mood.
7. Lover, know thy partner
It all depends on how well you know your woman and how well you communicate. The element of surprise always works. Creativity has no limits when you are initiating sex.
Some props like waterworks, bubbles in a bathtub or a Jacuzzi, chocolate syrup, butter, sweet-scented massage oils, candles to set the mood, the list is endless. These are some things to do before sex that will make your experience all the more invigorating.
8. Women take the lead!
For most men, a willing woman who takes the initiative to please her man is enough to fuel his creativity in foreplay. I remember my Urdu-speaking lover would murmur "jaanu" while he ran his finger through my hair, which was enough to get me going, full steam ahead.
Related Reading: Why men like the dominating woman when it comes to sex
9. Oral pleasure is a must!
I read my first book on the said subject at 18, from a slim book off the footpath at Lakdi Pul in Poona. The internet is a huge source of information that women and men alike can benefit from. Both cunnilingus and fellatio take a lot of practice and diligence for both sexes. Talk, test, explore, innovate and enjoy.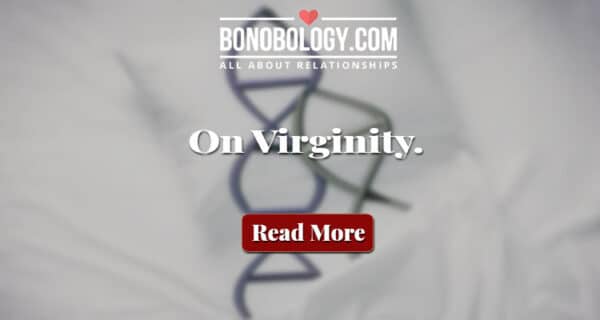 10. Use protection
Yes, it is possible to get pregnant the first time you have sex. Sperms can enter the ovaries if ejaculation occurs near the vagina. Make sure to stock up on condoms!
Follow these tips before having sex to know what to do and when to do what. Explore your own bodies and find your erogenous zones. The cardinal rule is, if you don't know what turns you on, no one can. You have just this one life and one body, make the most of it; make it work for you!
11 Things That Happen When A Woman Loses Interest In Her Husband