In the era of instant gratification, one-night stands serve the purpose of satisfying burning desires for both men and women. One-night stands are expected to be just casual sex with no relationships attached. There's great sex with no drama afterwards. It's a win-win situation. But expectations tend getting shattered! Though these days women have become more upfront in exploring their sexuality, yet the statistics reflect that 35% of those women regret one-night stands.
Having a one night stand for pleasure and with no strings attached can make you feel ashamed and guilty the next day. The more the brightness of the sun clears the memory of last night, the more you regret it. And before you know it, you are the one doing the walk of shame. We tell you 10 reasons why women feel guilt, shame and regret one-night stands.
10 Reasons Why Women Regret One-Night Stands
Unfortunately, for a woman sex isn't just a physical affair, as it is usually in the case of most men. No matter how much they try to make it a casual fling, it doesn't end without strings getting attached. At times, having a fling with a creep is something which makes her dread the whole one-night stand thing and sometimes it's just their gut telling them that they screwed up.
Here are 10 reasons why women regret one-night stands:
Related reading: I Had A One Night Stand With A Co-Worker
1. A one-night stand was never your fantasy
You might not be among the women whose fantasy included one-night stands. You might have gone for it when you were drunk or sad and now that you have realized it, you can't look at yourself in the mirror. You feel that you have created yourself. You regret the one-night stand.
2. You could not limit it to one night
You thought of having sex just for one night but you could not follow the 'no commitments' rule. The physical attraction got you both engaged for a few more meetings and you can't go back. You feel shame and guilt after a one-night stand. This is the reason women regret one-night stands often because it does not end with one night.
Related Reading: I had a one-night stand with a man I met on a plane and then I married him
3. He was no stranger; your one-night stand was with a friend
You had no idea that one night's fun would open a passage of guilt and awkwardness. You now fear that you might lose your friendship. You are at a crossroads where you might be thinking of never doing it again or wanting some more because of how good it was, but you are not sure what he has in mind.
And because of this awkwardness, there are chances of your friendship being ruined. You regret the one-night stand then.
4. He was a stranger, you cannot find him now
Regret is an unpleasant and negative feeling, but it is never all about guilt or shame. Your stranger was so good that you regret not being able to know more about him. You crave it more and specifically with him.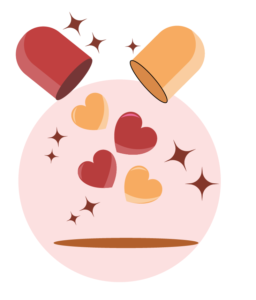 Get your dose of relationship advice from Bonobology right in your inbox