Couple reading is emerging as a trend that helps partners connect with each other. It can be an immensely immersive and fun experience that can work wonders for your relationship. With the best selling relationship books for company, this practice can help you connect with your partner on a deeper level.
It is like a trip you can take together and escape into a fantastical world without so much as moving from your couch.
Why Couples Should Read Best Selling Relationship Books Together?
There is scientific evidence to prove that reading together helps reduce stress and make relationships happier. Besides, it is a time-tested means to establish intellectual intimacy with your significant other. From best selling relationship books to romantic fiction, mystery novels, poetry, there a limitless world of possibilities to be explored here.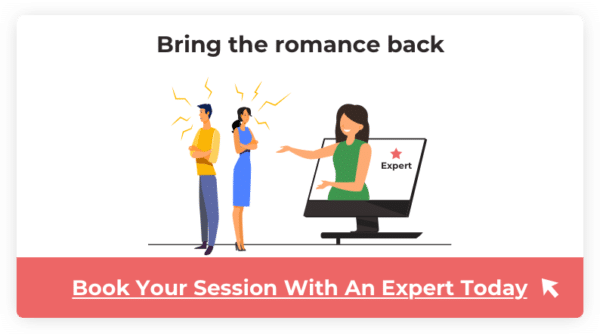 A few quiet hours of reading spent intertwined with your lover, followed by mentally-stimulating discussions on your individual perceptions of the books – talking about the things you absolutely loved, what gave you a lump in the throat, what annoyed you to no end and what made you laugh out loud – can be a tool of seduction unto itself.
As these animated conversations progress, you may find yourself falling more and more in love with each other.
With so many good reasons to read together, we bet you can't wait to give this a try and add another dimension of depth to your relationship. Here are 10 best selling relationship books to start you off:
10 Best Selling Relationship Books To Read as a Couple
Men are from Mars and Women are from Venus by John Gray
Revolutionary Road by Richard Yates
The Bridges of Madison County by Robert James Waller
Relationship Signs by Linda Goodman
Love Story by Erich Segal 
Parenting illustrated with crappy pictures by Amber Dusick
The Girl on the Train by Paula Hawkins
Couplehood by Paul Reiser
Parachutes and Kisses by Erica Jong
The Rubaiyat By Omar Khayyam
Here's why we loved these best relationship books for couples, you'd too…
1. Men are from Mars and Women are from Venus by John Gray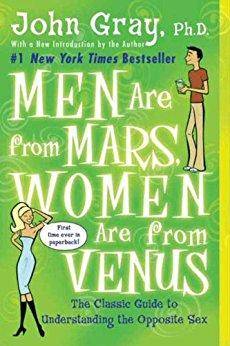 "When women are depressed, they eat or go shopping. Men invade another country. It's a whole different way of thinking." Elayne Boosler.
This book has been the Holy Grail of couple relationships since it first came out in 1992. Apart from being on-point and hard-hitting in its exploration of gender dynamics, it is one of the most fun books to understand relationships.
Men and women really are wired that differently, but since they have to co-exist and share their lives (well, mostly), this book can give helpful insights into the workings of the minds of both the sexes!
Also, it is an entertaining read, and needless to say, many couples will find it hilariously relatable.
2. Revolutionary Road by Richard Yates
'So now I am crazy because I don't love you, right? Is that the point?' April Wheeler, Revolutionary road.
The book brings you a realistic portrayal of a marriage on the brink. A 'revolutionary' couple that went against the fabric of their personalities and did exactly that they didn't want to – they conformed.
The relationship began to unravel and they found themselves lost in the maze of life crumbling around them. The book offers some valuable insights into how and why people inflict pain on their partners – the person they once loved the most. The poignant storyline makes it one of the best relationship books of all time that you must read as a couple.
3. The Bridges of Madison County by Robert James Waller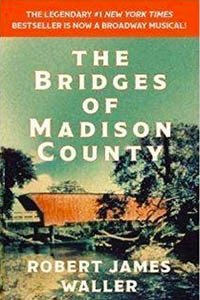 "The old dreams were good dreams; they didn't work out but I'm glad I had them."
Rarely does one come across a story of blurring and crossing of societal constructs of monogamy and fidelity in pursuit of soul-stirring love, and finds themselves rooting for the protagonists sans any judgment.
This is a beautiful telling of an affair; a celebration of the kind of love that is fleeting yet so powerful and intense that its memories last you forever. This is the ultimate out of the best selling relationship books that you will savour as a couple read.
Related Reading: Can Books Enrich Relationships And Make A Couple Grow Closer?
4. Star Signs/Love Signs/Relationship Signs by Linda Goodman
Irrespective of whether you believe in the influence of zodiac signs and birth date on your romantic personality and compatibility with your partner,  this makes for a breezy and fun read. Believers of sun signs and astrology may find a unique resolution to a lot of their relationship problems – just blame it on the 'stars' and move on.
Non-believers can give suspended disbelief a chance and just soak up the momentary child-like wonder of discovering all the fascinating co-relations and patterns these books layout for you.
5. Love Story by Erich Segal
'What the hell makes you so smart?' I asked.
'I wouldn't go for coffee with you,' she answered.
'Listen — I wouldn't ask you.'
'That is what makes you stupid.' She replied.
This uplifting love story well may be the most unlikely entry among the best books on rebuilding trust in a relationship. A tale of romance, fun and tragedy, this novel traces the life of two college sweethearts and how their love holds them together in times of adversity.
The book has attained legendary status over the years, your pursuit of best selling relationship books would be incomplete with it.
6. Parenting illustrated with crappy pictures by Amber Dusick
As you share your life's journey, the need to grow the family begins to feel too pressing to ignore and you take the plunge into parenthood. No matter how excited you're about this transition, you ought to know that a baby changes your married life in ways more than one.
If you're dealing with the curveball that is raising a tiny human, this is among the books to understand relationships that you should add to your reading list. It will help lighten up the mood around the house and kill the mounting stress by sharing some laughs with your partner over parenting debacles that are more universal than you'd have imagined.
Related Reading: Stuff That Women Need To Unlearn After Reading Romance Novels
7. The Girl on the Train by Paula Hawkins
People are complicated, relationships even more so. This book that brings you accounts of three different women on complicated relationships may not really qualify as one of the quintessential self-help books on relationships and communication but the insight it offers on the human psyche are priceless.
Read this psychological thriller to feel grateful for a sane – even predictable and boring, at times – relationship.
8. Couplehood by Paul Reiser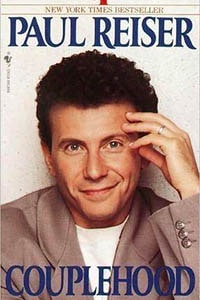 'Sometimes it works out well, and certain household responsibilities fall naturally to those who like doing them. My wife likes to buy groceries, I like to put them away. I do. I like handling and discovering, and location assignments. Cans – over there. Fruit – over there. Bananas – not so fast. You go over here. When you learn not to go bad so quickly, then you can stay with the rest of your friends." Paul Reiser.
Most love stories – in the books, movies and fairytales – that make us believe in the ideas of heady romance and resolute love end at 'they lived happily ever after'.
Nobody, absolutely nobody prepares you for the realities of marriage that is the life and blood of this happily ever after. This books fills that gap and is often referred to as the Bible of Coupledom. A must-read among the best relationship books for couples.
Related Reading: Why Men Should Stop Lecturing Women About Reading Romance Novels
9. Parachutes and Kisses by Erica Jong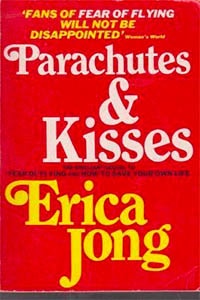 Erica Jong says, 'writing about sex turns out to be just writing about life'.
If you're looking for the best romance novels for couples, this witty and extremely well-written account of the life of the 39-year-old protagonist, Isadora, who finds herself surrounded by an interesting assortment of suitors is a must-read. As Erica puts it, 'sex doesn't disappear, it just changes forms'.
10. Rumi and Omar Khayyam
"Lovers don't finally meet somewhere. They're in each other all along," Rumi.
"How sad, a heart that does not know how to love, that does not know what it is to be drunk with love." Oman Khayyam, Rubaiyyat.
What better than soulful, heart-stirring poetry to enhance the vibe of romance in your life and make those mushy, romantic evenings spent indoors, in the arms of your love, truly count.
If you're looking for newer ways to connect with your partner, reading as a couple has to be right at the top of the list. With this selection of best relationship books for couples, you have a ready-made reading list to kick this off with.