Research carried in the University of Ohio in 2011 concluded that men do think about sex about 19 times a day, 9 times more then women do. Also, while women do fantasise more romance, men fantasise being kinky and exploratory- says research is done in 2012 by University of Granada. And why should men not fantasise? Fantasies give us a break from our mundane day to day life and push us to explore our kinky side, beyond the usual sexual boundaries.<!–
Men do have kinky and sexual fantasises – and here we reveal them
It comes as no surprise, does it? We, women, have our share of fantasies. Men are not all that different from women. Mind you. the brain is the sexiest organ in the body, and that is where all the dirty ideas come from. Fantasies give men the much-needed excitement in the usual intimate affairs, and while they may not talk about them, fantasising about sex, and being a little exploratory is quite normal. In his head, it might be too wild or crazy for you and he might never want to share them, but he has plenty of sexual fantasies locked up. Once you do oblige, he will never stop thanking you. You might just become the woman of his dreams.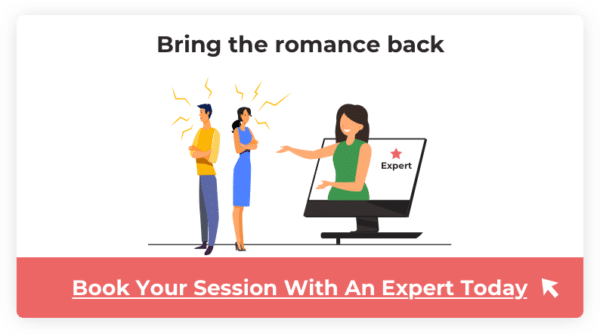 Their heads are just full of kinky ideas, which when implemented, will leave your head full of crazy ideas yourself. We suggest you try them out today!

Related reading: 5 tips for women to prepare for oral sex
1. Demon dominatrix
Women taking initiative is always a big turn on for men. And why should men have to do the wooing and seducing all the time? One of the biggest kinks that men fantasize about is his woman in knee-high stilettoes, netted stocking and a red bra covering just enough to let his mind run wild. Oh, and a whip (possibly?). I mean what kind of Dominatrix would you be without the whip but we would advise you to keep the whipping to a minimum.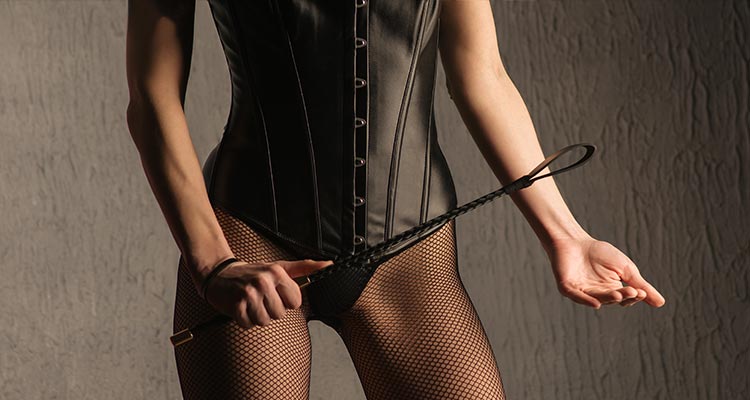 Related reading: Sex lessons Bollywood taught us
2. All sex under the sun
Like all the sex there is to have. Trying all crazy positions with no judgement whatsoever. Nothing is too crazy for them. It's sex at the end of the day.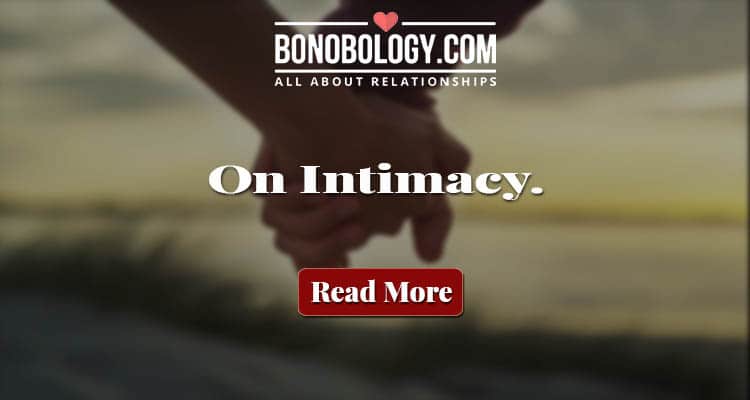 3. Squirt her
Women are crazy conscious about this. Squirting is letting go of all inhibitions but is a major kink for men. It is a sort of an accomplishment for a man.
4: The Daddy issue
Few men like being called Daddy during sex. They might never in their right mind ask their girlfriends to call them Daddy but they sure would love it.
5: Get louder, get in public
Louder moans, groans, harder pulls. The louder encouragement they get, the better it is.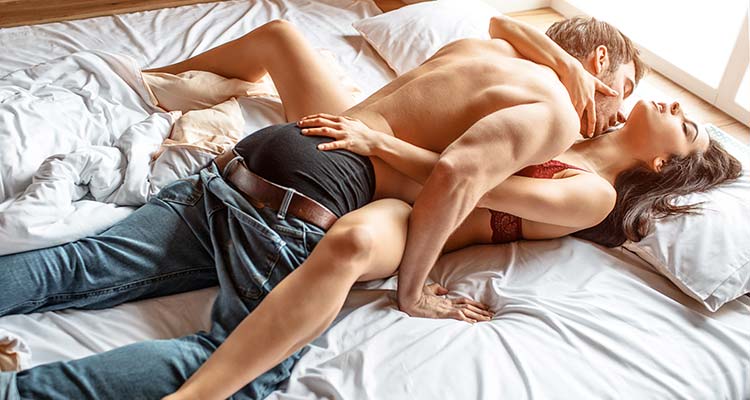 6. A threesome
Everyone wants it. All men want a girl-boy-girl threesome. There is no such thing as too many women. A girl on girl action right before him, while he is getting ready, is like every man's fantasy come true.
7. More oral
Because nothing else is as pleasurable from the woman you love.
8. Voyeuristic pleasure
Watching other couple do it is a kinky pleasure, a guilty one.
9. Filming the action
Maybe for pure sentimental value, or for research purpose but having a sex tape made is kinky in its own way and men love it.
10. Try things seen in porn
Men want all those crazy stuff shown only in porn movies. Or at least he would like to give that a shot. Because what good is porn if you cannot learn from them?
11. Sitting on his face
Like squirting, sitting on your man's face would make you very conscious about your nether region. It might get messy, sure, but it is super-hot for men.
12. Doing a bit of exploration
It is like the woman taking responsibility for her pleasure as well. Touching yourself while he is doing you is kinky. Play with your erogenous regions and let him have a taste of it. Men like watching women playing with themselves. In their minds, it is doubly as hot as getting done.
13. Up against the glass window
Or the wall, or in a glass elevator, running the risk of being seen or caught. The rush of it is kinky and the pleasure is intensified.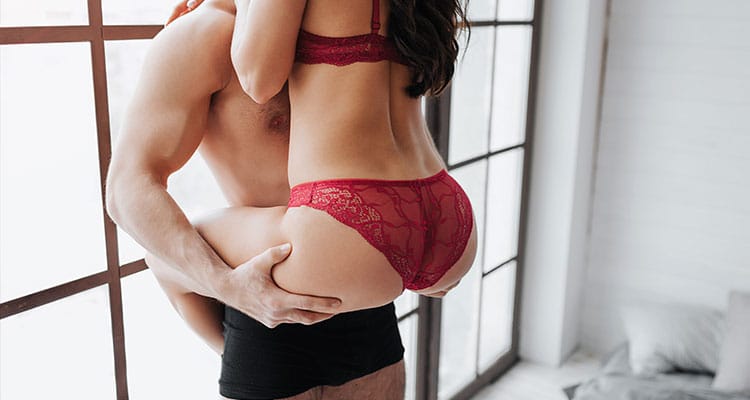 14. Dirty talk
More verbally explicit. Men like it when you spell it out for them. Whatever they are liking, how else would she like it; basically the explicit and loud it gets, the better it is. So "pull my hair" and "choke me baby" will add that extra kink to it.
15. More of booty action
More anal, if that's possible.