Online dating apps have revolutionised the dating world. We often find people asking us for tips for a first date after meeting online. And if you've ever been on a first date before, you know the rush a first date brings. The first face to face meeting after online dating is both exciting and nerve-wracking, so to say.
First dates are always characterised by anticipation, excitement, a little bit of doubt and anxiety all mixed in one. You have several questions and scenarios playing in your head on a loop.
These feelings are probably heightened even more when you meet someone after online dating. This is because although you've established a connection with them online, meeting them in person is a completely different ballgame.
So you may have chatted a long time, and virtually know each other quite well, but first face to face meeting is bound to be a new experience altogether.
Related Reading: 10 Outfits For First Date – What To Wear On a First Date [Expert Advice]
While online dating apps have opened a world of virtual dating, it is only when you meet each other face to face that you can actually know whether there is a connection.
Now that you're finally going to meet them IRL, you want to match their expectations or even exceed them!
You fret over tiny details and have already started picking out your outfit three days prior to the date. You have researched your online date too to know them better.
It's normal to be nervous and excited before meeting this person since this first date can make or break your chances with them. But fret not, we are here to help you out with these tips for a first date after meeting online. 
20 Tips To Keep In Mind For First Face-To-Face Meeting After Online Dating
Meeting someone offline for the first time can be awkward. You no longer have the luxury to think of well thought out replies and witty one-liners.
This is when you have to strike a real connection with them if you want to take things forward. We've all heard stories from friends about how their date was great while they were texting online but a real date with them turned out to be absolutely dreadful. 
However, if you think you've established a real connection online, you should be able to connect and relate to each other in person as well. So, we're here to calm those pre-first-date nerves with a few tips that you should keep in mind for your first face to face meeting after online dating.
1. Pick a place you both like
This is an important tip for your first offline meeting after online dating. Deciding a place that is mutually liked by both of you can be a task.
But trust us, this has the potential to make your first date after meeting online a huge success. Make sure you pick a public place for your first meeting. 
Related Reading: 30 Amazing First Date Ideas You Will Just Love
A romantic dinner and drinks go a long way in setting the mood and helping you in striking the connection when meeting face-to-face for the first time. However, if you feel there's a more appropriate first date idea for the two of you, go for it! Don't be afraid to do something out of the box if you think your date will enjoy it.
2. Dress to impress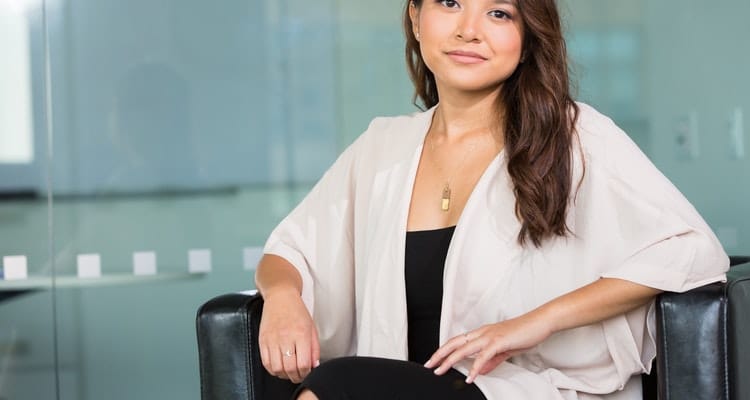 You're meeting this person for the first time. They have probably seen the best of you through the pictures you uploaded on the app. Needless to say, you're competing with yourself in good lighting and those flattering angles.
You obviously need to dress well! But at the same time, don't overdress because that makes it look like you're trying too hard. Consider your place of meeting and dress appropriately. 
3. Keep a few conversation starters ready
You find yourself wondering what to say when you first meet your date. Especially if you're a little shy, this can be a challenge.
Meeting someone offline for the first time can be awkward. This is why, instead of stuttering and stumbling upon your words, it's best to keep a few icebreakers and conversation starters ready. Asking them about their favourite movies, TV shows, travel destinations etc can be a good way to start. 
Related Reading: 51 Cozy Winter Date Ideas To Try This Year
4. Don't be afraid to compliment them
Just like you, they probably put in some effort into their appearance as well. Don't be afraid to appreciate that. After all, who doesn't like getting compliments?
However, make sure your compliments are appropriate and you don't make sexual remarks. This can be a deal-breaker. This is one of the most useful tips for a first date after meeting online.
5. Be punctual
We cannot emphasise on this enough! Please be punctual. No one likes waiting on someone for extended periods of time.
If you have a genuine emergency, make sure you let them know you are going to be late. Other than that, if you're just late because you didn't get ready on time, it reflects badly. Being late can totally run your date and this is a mistake you can avoid. 
Related Reading: 5 Relationship Deal Breakers That Should Be Avoided
6. Greeting them appropriately
A very common question on a lot of people's minds is "How should I act when I first meet a guy or a girl?" Should you hug when you greet them? Lean in for a cheek kiss maybe?  Cheek kisses to greet people isn't a very common phenomenon in India so we suggest that you avoid that. Unless your date is European. 
Well, jokes apart, we have found the most appropriate way to greet your date is to say hi to them and lean in for a brief hug. Remember that you're not absolute strangers and have shared endless conversations online. Evaluate your comfort level with this person based on those interactions and then pick your style of greeting. 
The key here is to go with the flow and not be awkward with your greeting, whatever it might be.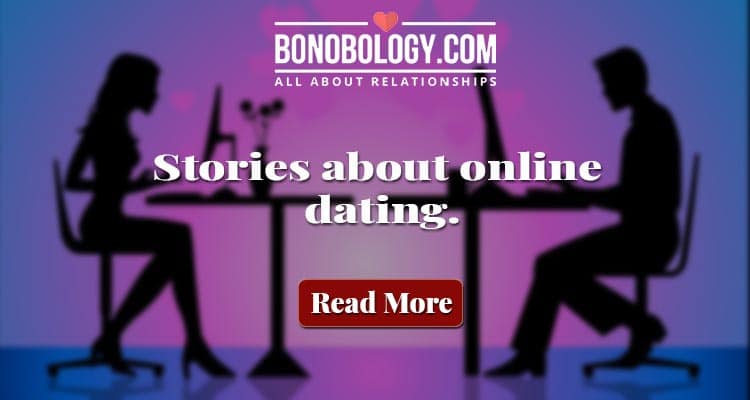 7. Talk about topics you both enjoy
You have been talking to this person online for a while and you probably share common interests with them. This is how you connected with them in the first place.
You have had innumerable conversations on text. Dive into those topics as you know that you both can hold conversations on them for long. Besides, these interest you both so you will genuinely enjoy the conversation. 
8. Ask them for their preferences and keep these in mind
This is one of the important tips for a first date after meeting online. If you're out for dinner, ask them what they would like to order.
If they picked the restaurant make sure you ask them for suggestions on what to order and keep them in mind. This is just a thoughtful gesture that will make your date feel good and appreciated.
9. Show genuine interest in them
It is important that you actually listen to what your date is saying. Don't just hear the words but listen! Ask them follow up questions related to their anecdotes so they know you're paying attention.
If you act disinterested there is no way you're making it to a second date. If you want to make it to the third date then dear hang on to every word uttered.
10. The correct body language is important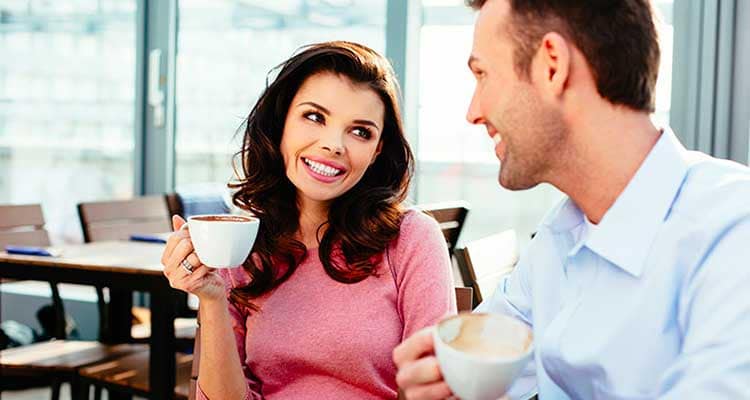 Our body language says a lot about us. It is important for you to pick up on your date's body language and also maintain the correct body language yourself. Lean in to show your interest in them and what they are saying. If you find them leaning in, respond to that.
Mirroring your date's body language, speech, gestures etc can help show your interest. This is a psychological phenomenon that can, if done correctly, be used to build a strong connection with your date.
11. A little humour goes a long way
Everyone likes someone that can make them smile and you both came out to have a good time, above all else. So make sure you lighten the mood with some wit and humour and make your date laugh.
Just try not to make offensive jokes that might backfire. In case you need it look up some good jokes on the net but if you are a natural, then you are all set.
Related Reading: The Ultimate Funny Online Dating Questions
12. Stay within your boundaries
This is vital to the success of your first date after meeting online. Don't get too close for comfort. Give your date their space and be mindful of them.
Don't get too close to them if they seem uncomfortable or talk about topics that visibly make them awkward. Just wrapping your arms around her waist or resting your hands casually on his thighs, while you talk, are strict no-no.
13. Don't get too intoxicated
This is something that people don't talk about. While it is good to have a few drinks to loosen up yourself, it's important to not lose control. You're meeting a stranger after all and safety is a priority first.
Even if you do trust the other person, it is still not advisable to get too intoxicated on your first face-to-face meeting after online dating. If you do this you might end up saying or doing things you regret later.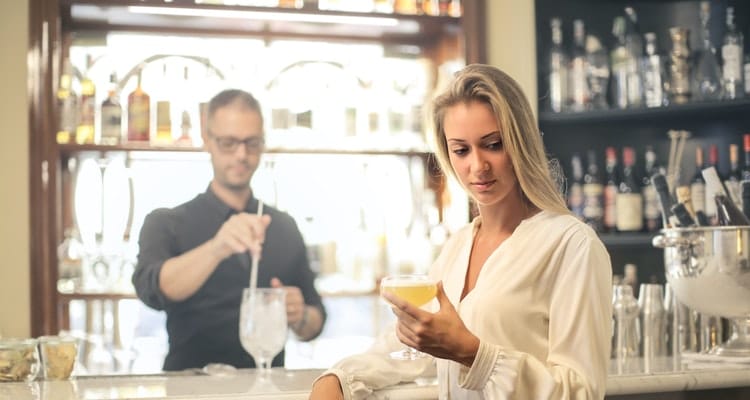 14. Inform someone about your whereabouts
Since you're going out with someone you haven't met before, it's good to take some precautions. Inform a friend or family member of your whereabouts for safety reasons.
It's good to hope for the best but prepare for the worst on a first date after meeting someone online. That's why it's important to run a check on them before you decide to meet face-to-face. 
Related Reading: 5 Reasons to Research Your Date Online Before You Meet
15. Flirt a little
Remember, you're on a date! We know it's much harder to flirt in person than it is to flirt online but you have to give it a shot.
If you can tell from your date's behaviour that they are starting to get comfortable, it will help your cause to indulge in some flirty exchanges. Find some flirting tips for beginners that might help you. 
16. Don't be too self-conscious
Here is one of the most important tips for a first date after meeting online: don't hold yourself back too much. Being overly self-conscious will make you seem wound up and uptight. Be your confident self.
Yes, it's important to seem proper and appropriate but you must also remember to have fun. If you're enjoying yourself, chances are that your date is too and that's the goal.
17. Who pays the bill?  (It's the 21st century, split the bill!)
If there was ever a tricky subject, this would be it. But if we really think about it, it really isn't tricky at all. So, who should pay for the bill? The best way to go with this is to offer to split the bill!
If you want to uncomplicate things further, you can discuss this with your date before meeting them itself. This will save you both the pain of contemplating who pays the bill. 
If you're doing two activities you can pay for one and your date can pay for one, simple! This is one of the primary tips for a first date that you should keep in mind. 
18. Read the signs, don't be clingy
Make sure you read where the date is going correctly. If it seems to be going smoothly then you're sorted. However, if you feel like it's going south and there seems to be no connection between you two, let them go. Sure, bad dates are disappointing but we must learn to accept them.
If you try too hard to "fix" things and push for a second date when there's clearly no connection, you will come off as clingy. This definitely something you shouldn't do after meeting someone online. 
In rare cases, if the date is just intolerable, keep an exit strategy handy. If things between you just don't seem to be working out, you can always choose to leave.
This is not a compulsion and you're not committed to this person. Yes, you can fake an emergency but wouldn't you rather be honest? The best thing to do is to come clean and tell your date that you don't feel a connection and don't see things moving forward. They will appreciate your honesty. 
19. Physical intimacy tips for a first date
Here is another tricky one! When it comes to physical intimacy on a first date it is important to read the room. Let's repeat this one for those at the back – read the room.
Analyse your date's behaviour and body language towards the end of the date. If you feel like you're already getting cosy and there is mutual consent, then you're good to go. 
However, if you seem to be on neutral ground, it's fair to be confused. Should you hug or should you kiss your date? It's fairly normal to hug a date goodbye but when it comes to kissing and making a move, only lean in if you feel that there's a moment between you two.
Otherwise, this can end up being awkward. A hug and a cheek kiss seem like a safe bet in this case. Unless you both had a prior agreement that things would go beyond that.
Related Reading: Does love give us the right to overlook consent? No, not even if Bollywood says so!
20. Make plans for a second date
If the online dating gods have blessed you and all goes well on your first date after meeting online, don't shy away from planning a second one.
You have impressed her well enough and you had a great time together and the night has ended well. You're probably willing to spend more time together and so is your date. So go ahead and plan for future dates! 
Yes, the world of online dating is full of its own set of wonders and mysteries. It can be scary and inviting at the same time. There is no number of tips for a first date after meeting online that can guarantee the success of your first date.
But it definitely helps to know the do's and don'ts of a first date. At the end of the day, it all depends on how you both connect at an individual level and if sparks fly between you both. The best way to let this happen is by being your true self and going with the flow.  
FAQs
Real-Life Incidents That Show The Threats Women Face In Online Dating