We all know how difficult it is to start a conversation with a girl you like. You want to get to know more about her but you neither want to seem too desperate or too breezy as she will start losing interest in you. When you text a girl you like, you begin with the usual small talk, talk about each other's likes and dislikes to find out what you both have in common. But what happens when the small talk ends? You run out of good conversation topics for texting a girl and don't know what to do next.
22 Things To Text A Girl To Start A Conversation
When you like a girl a lot, you want you to make her laugh, and want her to remember you even when you both are not texting. You want the conversation to be memorable and want to stand out from the others. Don't worry, we have 22 things to text a girl to start a conversation so that the next time you ask yourself, "How do I keep a girl interested while texting?" you know exactly what to do. Here are 22 things to text a girl to start a conversation.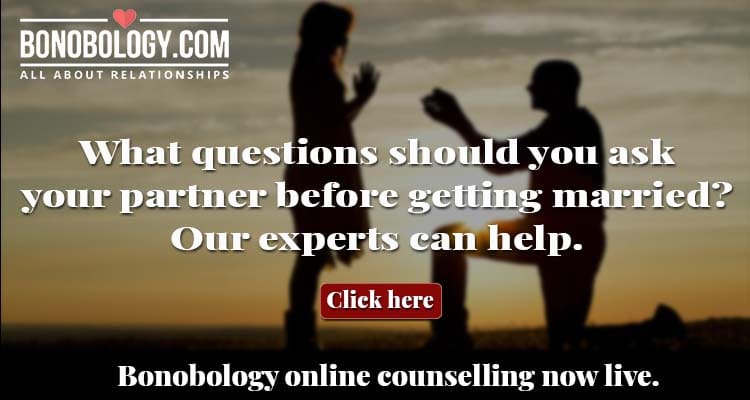 1. Hey busy bee
If you are wondering what to text a girl to start a conversation, the simplest thing would be drop a message that just reminds her of you, with an emoji or two. Sometimes she needs to be reminded that you exist and are waiting for her reply. Such a message will remind her that you are waiting for her reply and will make her focus on you more. She will also feel good that you've been thinking about her.
Related Reading: 22 Interesting Questions To Ask A Girl To Know Her Better
2. How was your day?
In the evening when things get dull, you can lighten her mood by asking her how her day was. It is a good conversation starter and she will feel that you care for her. You can also tell her about your day and the different things you do to relax on a hectic day.
Related reading: How To Seduce A Married Woman With Text Messages?
3. Hey, stop thinking about me
If you are looking for a flirty text to start a conversation with a girl, go for this one. This is a good way to start a conversation by bringing a bit of humour into it. It will make her smile and she will see you as a guy who knows how to make people laugh. She will also start talking to you more often. Such a line is something that she will Sureshot reply to and you can continue the conversation from there.
Related reading: How To Seduce A Man Through Text Messaging?
4. This video cracked me up. I think you should watch it
Videotext a girl to start a conversation, but do ensure it is pure fun, not offensive in any way. When the conversation dies or is about to die, you can share a meme or a funny video to refresh things. This will prevent the conversation from getting dull and you'll be able to talk about something again.
Related Reading: 20 Things To Do To Make Your Girlfriend Happy
5. Ignoring me already?
Many times we meet someone, start talking to them but then start to lose contact with them because we get so busy with our hectic schedules. This might happen to you and this is one of the things to text when the conversation dies. She will apologize for ignoring you and you both can pick up things from where you left off.
Related reading: 18 Tips to Seduce Your Boyfriend and Drive Him Crazy
6. What's your idea of a Friday night?
Fridays are the beginnings of the weekend and what you do on a Friday night tells a lot about your personality. If she is a party person then it means that she is an extrovert and a social animal and if she prefers staying at home and binge-watch, it means that she prefers her own space. Moreover, it's a great conversation starter!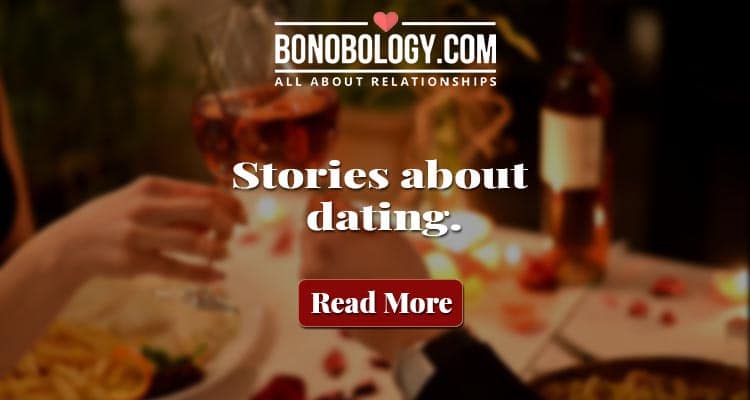 You both can share about the things you love to do on Friday nights and talk about how you look forward to the weekend.
7. What kind of music do you like? Any recommendations?
Not only will knowing each other's music preferences bring you both closer, but it will also get you both to know about each other's personality. You can ask her to share her top 5 songs with you and ask her to do the same and talk about how you liked the songs.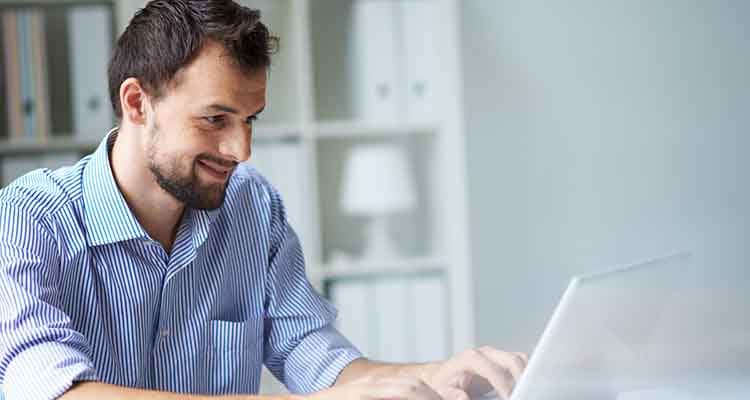 Related Reading: 8 Rules Of Texting While Dating
8. Are you mom's favourite or dad's?
Thinking about what to text a girl to start a conversation that includes her family? This is a sensitive topic and will get her talking more about her personal life. You can begin with asking about who she thinks pampers her the most and go towards talking about her favourite childhood memories. She will like to see that someone is interested in her life.
Related reading: How To Seduce A Woman With Words?
9. If you had one superpower, what would it be?
Everyone dreams of what it would be like if they were a superhero and she will have something in mind too. It will also get you both to use your imaginative skills and talk about the things you both would do if you had the superpower. She will also like it that you're not the typical guy who is just restricted to hobbies.
Related reading: My boyfriend used You Tube tutorials to seduce me and here's what happened
10. If you were asked to describe yourself in three words, what would it be?
At first, she might feel like you are taking an interview of some sorts but the trick here is to give funny answers when she asks you the same question. If you're looking for what to text a girl to make her smile, this is one of them. Your funny replies will make her laugh.
Related Reading: 10 Ways To Tell Your Parents You Have A Girlfriend
11. What is your favourite combination when it comes to food?
In this question ask her for the combinations that are not typical. Everyone has some favourite combination when it comes to food. Some weird combinations that people have are Rice and Jam, Peanuts and Instant Noodles and she could have one too. Talking about weird combinations will make you know more about her personality.
12. What did you want to become when you were a kid?
You both can delve deep into nostalgia with this question. There would be so many memories and backstories attached to this question. This is a great conversation starter and can go a long way. She will become more open to you and will start sharing more.
13. Which series are you binge-watching?
There's so much to talk about when it comes to talking about a TV series. If you haven't seen the one she is currently watching then you can ask her more about it and also share the kind of TV series you like to watch. If you've already watched it then you can tease her by saying that you will give her spoilers.
Related reading: I tried to seduce my husband by following YouTube tutorials. Well, here's what happened
14. What is the craziest thing you've done?
It's time to once again delve deep into nostalgia and talk about the crazy things that you both have done. She will share some crazy experiences of hers and you both will get to know each other more.
Related Reading: When should a man text after his first date?
15. Would you eat in a restaurant that is dirty but serves amazing food or vice versa?
If you are a foodie and think about fulfilling your foodie dream with a girl, then this question would be important to you. Knowing how important food is to her will help to ascertain whether she is the one. If she has the same thoughts about food as you do, then you'll have so much more to talk about and this conversation would have no end.
16. Which was the funniest meme you saw last?
There's always one meme that cracks us up a lot. When you feel that you've run out of conversation topics and don't have anything else than talking about memes can work. You both can start a meme war too by responding to each other's texts in memes.
17. Hey! How was the movie last night?
If it's been some hours since you both have spoken to each other, you can start a conversation by asking her about something that she has done recently, like a recent movie she has watched. Asking her about what the movie was about and how she liked it is a good conversation starter.
18. Just finished watching a series. Any recommendations?
We all love TV series and feel so down when we finish them. The most difficult task is to find something good to watch because you don't know where to choose from. You can ask her for recommendations which will get her all excited and you can take it to other topics from there.
Related Reading: 15 Funny Ways To Annoy Your Girlfriend
19. Which is your favourite foreign country?
We all have our favourite foreign country, somewhere we dream of going one day. You can ask her what her favourite country is and talk about the different things she would do there and what is it she likes the most there. A simple question can make a great conversation.
20. "Thinking of ordering food. Any suggestions?"
Food is just an excuse for starting a conversation. She will get excited and tell you about her favourite restaurants and you can continue and ask her about what she's doing, how was her day, etc.
21. "How's work treating you?"
Work-life sucks for some and some people actually love their job. You can go about asking her how her job is and how she feels about it. If she hates her job then bickering about your jobs can be a good way to start a conversation.
Related reading: How To Seduce A Man And Make Him Crazy For You
22. Tell me something you haven't told anyone yet
This could be a secret that could be weird, kinky, funny or maybe embarrassing. Whatever it is, it is a good conversation starter as it gets her thinking and sharing stuff that she hasn't shared with anyone else before. If she shares it with you then it means that she's including you in her inner circle.
Now starting a conversation with a girl doesn't seem an ordeal anymore. The above texts are simple yet effective and will help you stand out from the rest of the crowd. She won't think you to be the typical guy and she'll soon include you in her inner circle. Moreover, you'll get to know so much more about her personality. You won't have to think twice before texting a girl anymore.