Everything about sex in India is a myth
When I asked my friend about what he believed about sex, that later turned out to be myths, he said, "Dude, everything in India about sex is a myth". While most teenagers do get formal sex education in school, it is hardly any help to bust myths about sex that men believe in as they grow more mature. Porn does little to help; rather it creates fantasies that may not always be fulfilled, just adding to unhappier sex lives and the frustration associated with them. There is so much out there on the Internet, but ironically there are some very stupid myths about sex that men believe in. Here is a list of the top 5.
1. It has to be thick and long
Size has very little to do with giving pleasure to your woman. If men were to do a little research about the vagina, they'd learn that only the outer part of the vagina, which is about 2 inches in depth, has any sensation. The inner part of about 4 inches does not have any sensation. So, realistically speaking, a normal, erect penis of 2 inches is more than enough to satisfy your lady. It is a myth that the bigger the size of the penis, the better are the chances of her getting an orgasm. So all you men out there who are obsessed with increasing the size of your perfectly normal tool, here's one myth busted for you.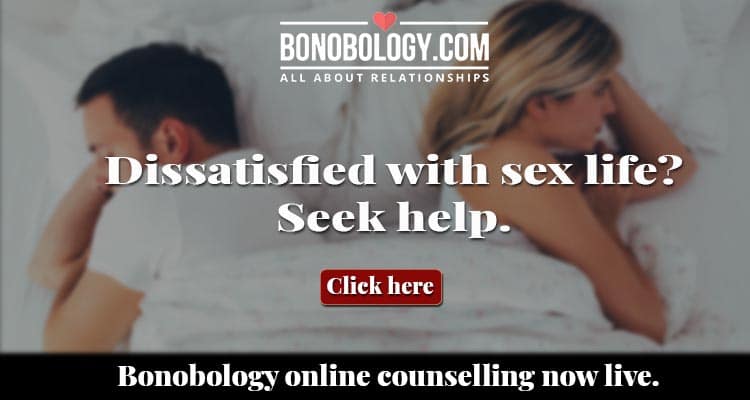 Related reading: Why it is important to make your woman happy in bed
2. Women do not enjoy sex as much as men do
Who said that women do not like sex? In our culture, because of the male dominance in the society and also because of rules that are different for men and women, it only appears so. Both men and women are sexual beings. They both love mating. While the libido of individuals may differ in levels, it has got very little to do with their gender. It is only because women by nature are submissive, it appears that the one who makes the first move enjoys and wants sex more than the other. Women have the same levels of libido as men. So if you have inhibitions about approaching your woman for sex or she acts as if she is doing you a favour by letting you have sex, then yet another myth is busted.
3. It needs to be up for 2 hours non-stop to satisfy the woman
The longer you do it, the better and more fun it is – this is just utter nonsense. An average intercourse session can last between 7 and 13 minutes and in fact, the time for which you have intercourse has very little to do with getting an orgasm for both men and women. Sex has to be an experience as a whole to be able to derive pleasure out of it. Kissing, foreplay, going down on each other, rimming, body play, all are a part of sex. So you need not have an erection all the time. As long as you are into the act and enjoying it, you are sure to satisfy your partner.
Intercourse is just another small part of sex which may or may not lead to a climax for either. As long as you enjoy the entire session and are able to have an intercourse for an average time as mentioned above, you are good.
Related reading: Things about the female orgasm that you didn't know
4. My wife "must" be a virgin
Most men think that their wife must be a virgin. In urban and progressive population of India, this is a myth. Men need to realise that in the 21st century, even women explore their sexual desires and they do not necessarily wait for marriage to happen. So all married men who think that they are the ones to have popped the cherry for their wives, you are evidently living in denial. Having said that, some women way wait until marriage, but in a society where women are now getting equal rights, opportunities and education, what makes men think that their partner will wait for her hymen to be ruptured by her husband?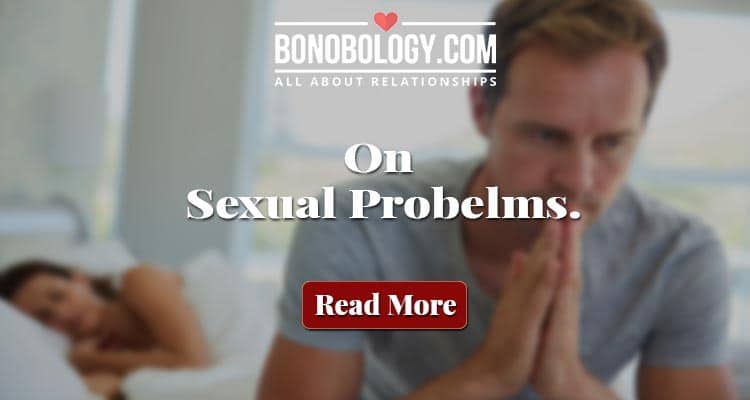 5. Masturbation decreases libido
This myth is actually the opposite of what is true. Masturbation is absolutely healthy and in fact it boosts libido in men. The release of testosterone and ejaculation keep the system healthy. Men who masturbate will rarely have erectile dysfunction or any sex related problems. Masturbation comes with many benefits, such as good sleep, reduced stress and increase in libido and arousal.
Masturbation comes with many benefits, such as good sleep, reduced stress and increase in libido and arousal.
Therefore, there is nothing to be guilty about while masturbating. It is absolutely normal!
Sexual myths in India are more to do with the fact that we as a society do not like to talk about it. People find it uncomfortable to discuss sex with friends and family. If this can be changed as a culture and our teenage boys can be made comfortable by their family to discuss openly the "bad" things, then most of these myths can be busted.
12 tips to protect yourself from sexually transmitted diseases (STDs)