Weddings are hectic and hardly romantic for the couple involved. Amidst all the rituals, shopping and other hubbub there is hardly any time left for the bride and groom to cozy up. Hence, the honeymoon. Anticipating beautiful places for a honeymoon is what makes the whole wedding special.
No matter how epic your wedding was, it's imperative to start this new phase of life by spending some alone time together in a faraway land, have mind-blowing honeymoon sex and getting to know each other a little better before you move into domesticity.
We're giving you top 10 honeymoon destinations to plan with your partner, and have the romantic getaway you've always dreamed of.
Top 10 Honeymoon Destinations
You two have probably taken weekend vacations together before marriage or travelled with a group of friends, but this time you are officially out for a vacation with just the two of you, not as girlfriend and boyfriend, but as husband and wife. Make it a point to go to the best honeymoon destinations and begin your post-married life on a positive note!
The best time to get to know somebody is when you hit the road together and begin your journey to reach the destination. Multiple things may go wrong during travels and how you two behave to tackle the crisis on the road lays the groundwork for building a rock solid chemistry.
So choose your honeymoon destination wisely and make sure you have a good time together. We are giving you a list of the top 10 honeymoon destinations right now!
1. Kenya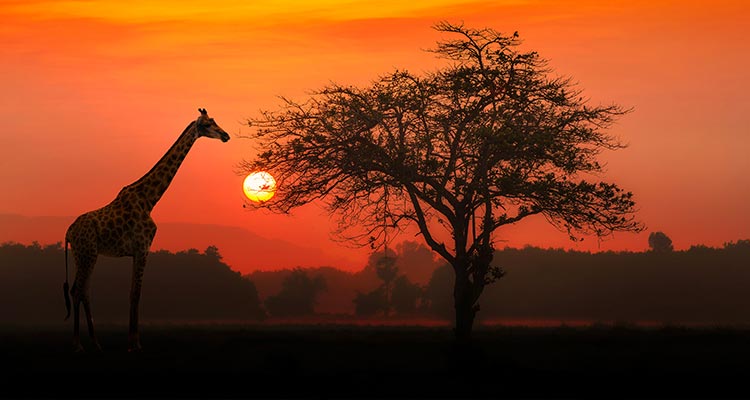 For wildlife enthusiasts Kenya is a great option for a honeymoon. A little unorthodox some might say, but incredibly romantic nonetheless. One can have open-air dinners in the wilderness and witness the uninhibited jungle life around them.
Ride a hot air balloon over Masai Mara to enjoy its magnificent view. Kenya is definitely one of the top honeymoon destinations for 2021 with its picturesque views and wildlife safaris that is a must-do for couples on a romantic getaway.
Related Reading: 10 Best Lingerie Pieces You Should Pack For Your Honeymoon

Best time to visit – July to September
2. Budapest
Couples who are interested to explore culture and history along with a great nightlife, fun and lots of sightseeing, Budapest, Hungary is an awesome place to be. Visit Budapest Castle to see the spectacular Hungarian art collection and Széchenyi Medicinal Bath to experience the largest medicinal bath in Europe and unwind.
Go for a walk around the Szent Park, have dinner at the Castle Hill, explore the amazing shopping malls of Budapest and enjoy your honeymoon period together.
Best time to visit – March to October
3. Maldives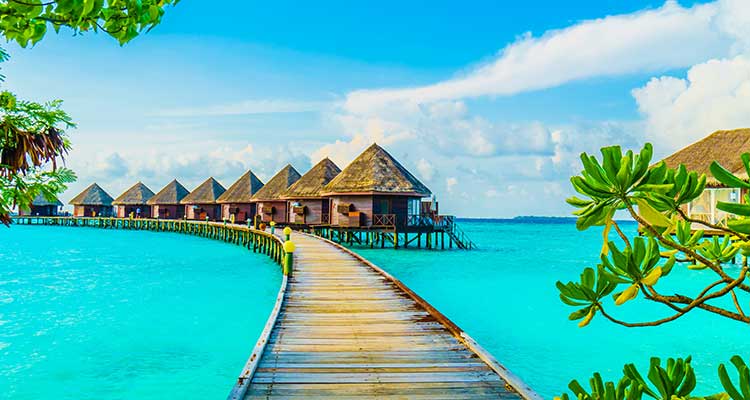 After a chaotic wedding you two need some time to relax, get lazy and have an exotic romantic holiday. One can get all of that in Maldives! Maldives is consistently on the list of top honeymoon destinations, and this lavish location does not disappoint.
Stay at a luxury water villa and go for water sports activities during the day. At night, have a candlelit dinner at a private island overlooking the Indian Ocean, get sexed up in a private pool at sunset and try an exotic couple spa to relax those worked up muscles later!
Best time to visit – November to April
4. Kashmir
If you both are lovers of nature, Kashmir is one of the most beautiful places for honeymoon. Spectacular landscape, panoramic views of snow-clad mountains, amazing local cuisine and crisp, cold weather – everything that one may ask for from a great honeymoon is available in abundance in Kashmir.
You can sail by the Dal Lake, take a stroll in the strawberry valley, go for a Gondola ride to and wake up on a houseboat for a once in a lifetime experience.
Related Reading: Off-beat places to visit during the winters

Best time to visit – March to October
5. Goa
Goa is not a place, it's a state of mind and if your state of mind screams for laid-back fun, then it's the right place to be. Great beaches, mild weather, lip-smacking Goan cuisine, amazing Portuguese architecture, electrifying nightlife and fiery feni – that's what Goa is all about, honeymooners!
Rent a bike and explore the old Goan towns, grab some beers and laze around in a shack on the beach, have brunch at Thalassa to experience Greek style dining and party the night away at LPK, Leopard Valley or Club Cubana.
Best time to visit- December to April
6. Santorini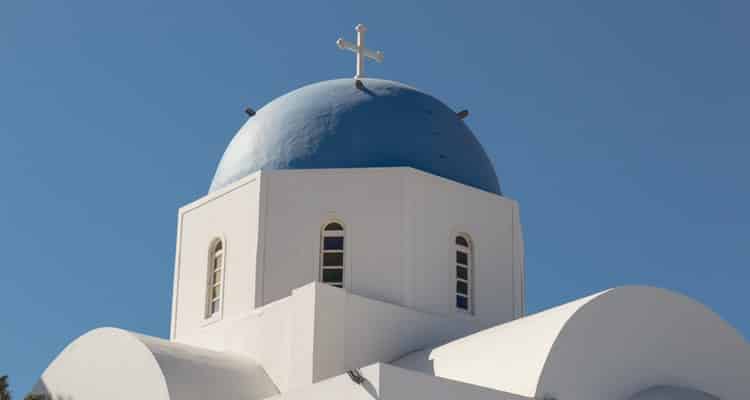 Aesthetic little lanes and faded white buildings speak the romantic history of Greece, and the little city of Santorini is one of the best honeymoon destinations in Europe. Grab a table at the finest restaurants and watch the brilliant sunset over this luxurious landscape.
Visit the ruins at ancient Akrotiri and Thira, and don't miss out on the lovely boating packages as well as wineries that are now world-famous.
Best time to visit- September, October, April, May
7. Kauai
A Hawaiian dream, this quaint little island has something for every couple. Secluded spots such as Salt Pond Beach and Haeana beach offer luxurious resort chains, whereas the Napali Coast and other such adventurous spots make things exciting for couples who crave adrenaline.
Related Reading: Travel for two: Going away on a luxury vacation
Best time to visit- April to June
8. Paris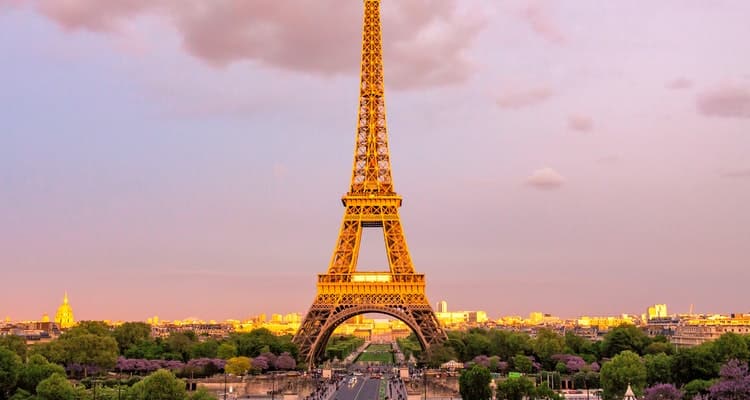 The city of love and lights, Paris is our favourite in the list of top 10 honeymoon destinations! A walk along the Tuileries Gardens and the iconic Eiffel Tower, surrounded by other lovebirds, will make your honeymoon special.
The bakeries, fine restaurants, and high streets will give you lifelong memories that will secure a special place in your heart. As the sunny Parisian afternoons fade into the sparkling nights, hold your lover's hand, sip some champagne, and bask in the romance of this beautiful city.
Best time to visit- December to August
9. Tuscany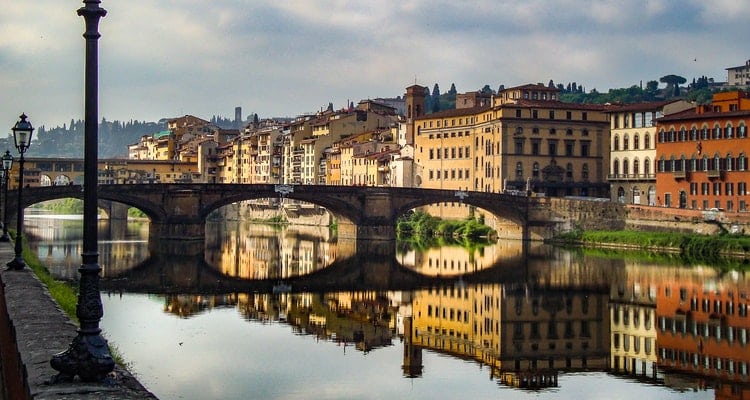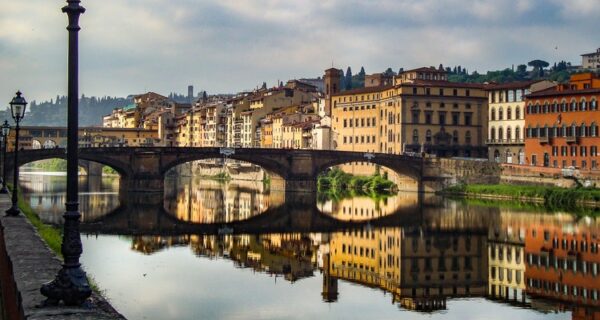 Tuscany is 'in', and definitely falls in the top honeymoon destinations 2021! An Italian dream come true, couples can visit the less crowded streets Lucca and Siena for some alone time. This is the perfect spot for couples with more expensive taste.
The vineyards of Tuscany are famous all over the world, and the steep hills overlook the beautiful Italian horizon. The little restaurants offer the best pizzas and pastas, and their local bakeries make the finest cakes and pastries that are hard to forget.
Best time to visit- April to August
10. Bali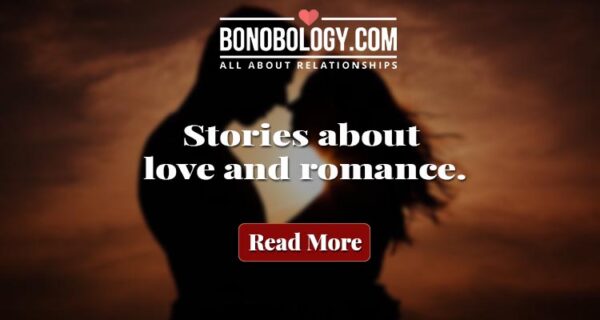 One of the top honeymoon destinations in the world, Bali offers everything- from luxurious lines of resorts, to volcanoes and temples, to the most happening night clubs you've ever seen.
The beach town of Kuta, the Uluwatu Temple, and Sekumpul Waterfalls are some of the must-do locations, apart from the night markets and local exploring that Bali offers. Diamond Beach has been called 'the most beautiful place in Bali', because of its silky soft white sand and crystal blue waters.
Best time to visit- May to September
What is your favourite honeymoon destination among these? Let us know in the comments below!
FAQ's
1. Which country is famous as a honeymoon spot?
Countries like Maldives, Indonesia and Italy are the most famous honeymoon destinations.
2. What is the cheapest honeymoon destination?
Mexico and Thailand are two of the cheapest destinations for a honeymoon.
3. How many days should a honeymoon last?
Ideally, a honeymoon should be anywhere between 5-10 days depending on your destination, budget, and work commitments.