Psychology has made many attempts at decoding the different types of stares and what they could tell us about the emotional state of another person. While this is subjective and rather intuitive, we are here to tell you that when you catch a guy staring at you this is what he is thinking.
Whether it's those glancing at each other down the corridor or letting your eyes linger for a second more, there are so many ways one could simply flirt with their eyes.

With there being over a million interpretations of what their facial features could possibly mean, let's try to answer the most primary question that we find ourselves wondering about. Join us and read on as we tell you what he is thinking about when you catch him staring at you!
When You Catch A Guy Staring At You This Is What He Is Thinking
Children and adults engage in looking at something they want with longing eyes and a yearning heart. When our relationships get more complicated, it becomes essential to figure out what exactly they mean. So when you catch a guy staring at you, this is what he is thinking.
It is very common for men and women to stare at people they have an interest in, either intentionally or otherwise. Thinking about someone who is right in front of you might make you stare at them without realizing. However, the other people would often come to notice even if you don't.
If you're the one he stares at and you want to figure out what it means, congratulations for understanding that it does mean something! Don't worry if you're stuck there because we're here to help you through.

We've laid out the following scenarios to help you understand what it means when he looks at you like that.
1. What does it mean when a guy stares at you with no expression?
Sometimes, when we are deep in our thoughts or are experiencing a spiral, we tend to fixate on a particular something or someone and get lost in our own worlds. This might be the case when a guy stares at you with no expression.
Sharing a personal experience though, I have often noticed guys being afraid of their feelings and not being able to accept their emotions as they truly are.They keep self doubting and asking themselves if they really do love someone.

If you're still wondering and asking yourself what does it mean when a guy stares at you with no expression, be a little more observant this time. Notice how long he stares at you for. Try to wave your hands in front of him and if he notices you and gestures back, voila! He was looking at you after all. If he doesn't seem to notice, it is possible that he was just in fact in a la la land.
Related Reading: He Is Not Into You – Don't Waste Your Time!
2. What does it mean when a guy stares at you from a distance?
Have you been noticing someone looking at you from afar? Do you often feel like someone's had their eye on you? While that sounds borderline stalker-like, a lot of men tend to keep their distance as they find you attractive or irresistible.

Looking into someone's eyes is a bold move that not everyone can pull off. Some tend to be in the shadows because they're shy and cannot express themselves easily. It is possible they often need a sign of reassurance from your end and would only publicly accept their interest in you, then. 

So what does it mean when a guy stares at you from a distance? While you must always be aware of weirdos, we believe that if a guy stares at you from a distance, his interest in you is obvious! He is probably waiting for you to make the first move.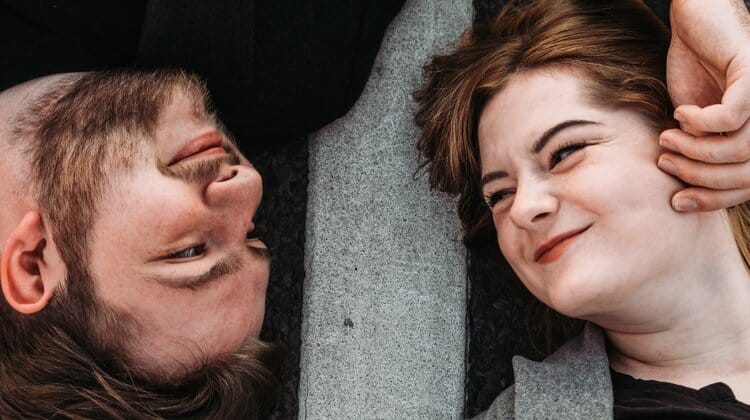 3. Does he often look at you and smile?
It isn't uncommon to find someone looking at you and smiling to themselves. According to us, this is the most adorable form of lovingly looking at someone you have an active interest in. A lot can be said about a guy's emotions by the way he smiles at you or smiles when he is staring at you.
Do his eyes reflect the smile on his lips? A lot of psychologists believe that the eyes seem to convey much more than the smile does, in itself. While a guys smiles at you, notice if it lights up his eyes too. If it does, it shows the that the guy is genuine.
His emotions are probably pure and he has your best interest at heart. He neither wishes to run along and speed things up nor wants to hide away and leave things up to fate. He trusts in the universe's timings but wants to let you know that he would always be there for you even if he does not involve in a grand gesture. Given the context, when you catch the guy staring at you, this is what it means!
4. When you catch a guy staring at you and he doesn't look away, he isn't afraid!
Contrary to the shy ones, there are people who fall in love and are not afraid to look into the eyes of their special one and admit the truth. Their eyes do most of the talking anyway. These men are worth the wait! Admit it or not girls, we all wish for someone who wouldn't be afraid to own up.

When you catch a guy staring at you and he doesn't look away, it means he is ready for you to realize that he is interested and is here to stay. It could also be a sign of flirting where he indicates his romantic interest in you. If he doesn't look away while you look at him, hold his stare and see where it goes. Things are about to take a turn.

Having someone stare at you even after being caught is sensual and allows your adrenaline to run as fast as it can. Keep your calm and test the waters before you jump right in.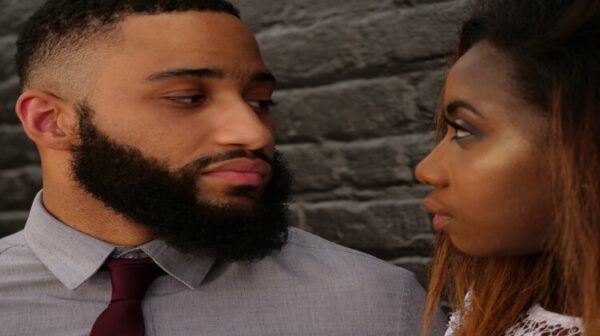 5. This is what it means when you catch a guy staring at you and he looks away
What do you do when someone suddenly catches you doing something you shouldn't be doing? You panic and don't want to establish eye contact, right? When you catch a guy staring at you and he looks away, that is exactly how he feels.
He is probably trying to hide his embarrassment of being caught. But if this has been happening quite a lot in the recent past, there is a huge possibility that this guy is into you! He has probably not accepted his feelings for you yet and therefore doesn't want to be caught but he cannot help looking at you over and over again.
While narrating a personal incident, Mia, a friend of mine explains how her boyfriend Ron, would glance at her every now and then during their university lectures. Mia told us how that was the turning point in their friendship. She began to realize his feelings for her when she caught him staring at her only for him to look away.
Related Reading: 25 Ways To Know If A Guy Secretly Loves You, But Is Too Shy To Admit It
6. What does it mean when a guy stares at you without smiling?
Having someone stare at you could be quite intimidating and overwhelming. If this person exhibits no warm emotions, it feels worse. It is tough to decode a person who wishes to hide his emotions completely but don't worry! There's always a way.

If the guy is one of those who wishes to adopt a "tough guy" persona, it could be annoying to interpret what he means! While being impolite or rude to anyone is unforgivable, you should keep an eye on the way he behaves around you and other girls. If you're wondering what does it mean when a guy stares at you without smiling, notice his body language.

Say he refuses to talk with his eyes or smile, he would definitely convey something through his gestures. If his body language changes for the better around you, if he looks out for you when no one does, congratulations! You've got yourself a "bad" boy in love.
7. What does it mean when he stares at you and his pupils dilate?
A very scientific way to ascertain someone's interest in you is by noticing the little things that the body does involuntarily when we find something interesting or irresistible. A lot of psychologists have understood the positive relationship between the dilation of the pupil and their interest in someone.
When we stare at something we find ourselves getting attracted to, we tend to stare longer. While the duration is significant, another popular way of determining their interest in you is to see if their pupils dilate when they look at you. If yes, they're definitely interested.
Take it easy and do not notice these things very evidently. But when you do figure it out and notice that his pupils dilate, you'll know if you want to take the next step or wait for him to do so.
So what is a guy thinking when he stares at you? Typically, a guy would stare at you if he has any sort of romantic interest in you. Logically, we do not engage in long stares when there are platonic feelings involved. It usually hints at a feeling of longing. Maybe they yearn to connect with you and talk to you about how they feel and are afraid to do so. However, don't always keep hanging around waiting for them to make the first move. Go ahead and take charge!
When You Feel Attracted To Someone Do They Feel It Too? 7 Signs They Do!