Recent times have introduced all of us to a newer way of life, giving us more and more reasons to be online every day. Trust us to give you some more, with our comprehensive list of Zoom date ideas. When essentials like offices, schools, and colleges have resorted to the virtual world, dating and romance cannot be left behind. Helping you get on the virtual bandwagon is everyone's savior, the messiah – Zoom. So, here we are to help you with some of the coolest Zoom date ideas, bringing those lovey-dovey dates closer home.
Even though dating IRL does have its own charm, Zoom virtual date ideas are no less. No more getting stuck in traffic, no more waiting for hours for a table at a restaurant, these Zoom dinner date ideas are unique, practical and so much more fun than regular ones. These fun Zoom date ideas are a godsend for couples in a long-distance relationship.
Missing your bae during the quarantine period? Try these Zoom date ideas for couples. Want to catch up with your partner during a tight schedule? Take a cue from our list. So, let's explore some really fun and amazing virtual date ideas so that you never miss out on your dosage of love.
21 Zoom Date Ideas You And Your SO Will Love
So near, yet so far, such is the condition of lovers who are forever close to each other by heart, but often separated by distance. Even though you have aced the game of video calls and FaceTime, you might find yourself in a rut when it comes to date night ideas. Dinners have been done galore, hanging out makes you feel bored, so what on earth can you do as a couple to spice things up? Go for valentine's zoom date ideas that will liven up your relationship. Make your long-distance relationship work better with our list of Zoom date ideas that you and your partner won't stop raving over.
1. Whip up your fav meal together
What is a date without some finger-licking food? Just another monotonous Zoom meet. So, what tops our list of Zoom first date ideas is a cook-off. Schedule a Zoom call with your lover, keep the ingredients ready for your favorite dish, and take turns to rustle up a delicacy or cook alongside one another over the call.
You can go a step ahead with your creativity (and culinary skills) and have a cooking face-off. Set the table for a cook-off with the same set of ingredients, get adventurous and experiment with your meal. While obviously there won't be any Michelin-star chef to judge your dish, you two are sure to have a great time laughing and experimenting your way through the date.
Related Reading: 6 Simple And Fun Recipes To Cook Together This Weekend
2. Sweat it out with your sweetie
Get sweaty and physical with your sweetie over a Zoom call. No, neither are we kidding nor are we hinting at lovemaking. With most of the physical trainers and workout experts getting online to conduct classes and workshops, you can attend one live workout session with your bae and get all heated up. Make things interesting with this Zoom virtual date idea where you can sweat it out with your soulmate.
Rope in a personal trainer for conducting a crazy Zumba session or a calming yoga class, a high on energy training sesh, or an aerobic class. Get your heart racing, not just upon seeing your partner, but also on working out with them. Considering how exercise and fitness can improve your sex drive (yes, it does!), this endorphin-boosting gym date is a must-try, wink.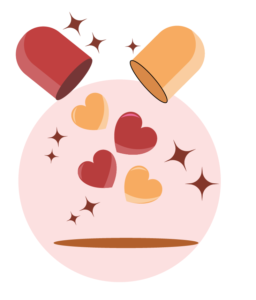 Get your dose of relationship advice from Bonobology right in your inbox
3. Paint the town red, quite literally
You must have enjoyed partying and painting the town red with your lover on most of your IRL dates. This time, give it a literal meaning with these Zoom dinner date ideas. Get your hands on a canvas, put together some painting supplies, keep that sparkling wine handy, and get on a Zoom call with your bae. Bond over a relaxed and jolly painting session with your partner while sipping on your favorite bubbly.
Add a dash of romance to your painting date by attempting to bring your dating memories to life on your canvas. Portray your memories from the first time you said "I love you" or sketch the place where you two met for the first time. It would sure be romantic to walk down memory lane with your bae, reminiscing the good ol' special moments. Unwind and make merry as you try to etch those moments on the canvas. The silly strokes might give you a good hearty laugh or a jaw-drop moment with the skill at using the paintbrush. Either way, this Zoom date idea is sure going to be fun.
4. Netflix and chill
Netflix and chill is sure a thing with couples. Snuggling with their partners, munching on snacks, and binge-watching the best Netflix shows – are the essentials for every movie lover's date night. Couples in long-distance relationships need not get disheartened for we have the perfect recipe for their Netflix date night. While you can't really cuddle with your partner (duh, that's a given), you can stream your favorite shows and catch up on all the drama together.
Make it an affair to remember with this long-distance Zoom date idea. Put your heads together to compile your watchlist, pick up a show/movie, get your snack game on point, grab the coziest pillows, and you are all set to have a lovely evening. The chat box comes to the rescue of the lovebirds to share their reactions and chat. Get mushy with a romantic watch or laugh your hearts out with a comedy, you will remember this date for sure.
5. A double date to double the fun
When things get monotonous and dull, get your squad on board. Friends can make your date perky and vivacious, by adding a zing to your usual Zoom date ideas for couples. Haven't you heard of the adage, the more the merrier?! Get another couple to join you guys over a Zoom call, all the better if they are sailing the same long-distance relationship boat as you are. Not only will this add a variation to your Zoom call, but will also help you vibe better with your gang.
When on a double date, the conversation is open and free, giving you ample things to talk about. We understand no matter how interesting the Zoom date ideas are, they can get super awkward. A double date is a cool idea where you can have some ice-breaking activities to bond, laugh, and make merry over.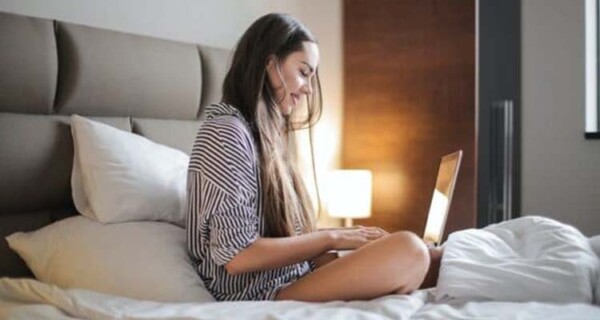 6. Play 20 questions
Looking for fun Zoom date ideas? Your search ends here. Play this super fun, amazing game of 20 questions with your partner on your date. This game will be an excellent ice-breaking activity to bond over. This date idea will help you get to know your partner better as you lay your heart bare via these questions. We've got you covered if you are looking for some inspiration for some ice-breaking questions to ask your love interest.
Play truth or dare, 20 questions, have a heart-to-heart convo, and discuss love and life as you delve deeper into each other's personalities and likings. This amazing idea will instantly click with its fun banter and chirpy repartees. Try this when on a double date, and you will have a wonderful time knowing not just your partner, but your friends as well.
7.Go for virtual tours
The best thing that quarantine has gifted us with has to be virtual tours. Visit a museum, hop on a safari ride, go on a farm, the possibilities are endless. Go beyond the video chatting, and get out of your room, well, virtually. You can go anywhere you wish to, with your partner in tow, while romping around in your PJs. Can Valentine's Zoom date ideas get any better than this?! You never know, since, as we mentioned, the possibilities are endless.
With the entire world being just a click away, you can venture out on all sorts of entertaining visits. Discover newer things together while sitting snug in your living room and find love while you travel together, virtually. End your virtual tour with dinner, while you chat the night away discussing the tour.
8. Turn up the heat
Time for some steamy action between the sheets! You might be a sexting pro, but it is time to take things up a notch. Girls, put on that lacy lingerie while your man can slip into his boxers. Dim the lights, create an inviting and sensual ambiance with some scented candles and get going with that much-awaited Zoom virtual date idea.
Feel your partner, quite literally, even when they are miles apart with some cool app-controlled sex toys. Go for the usual cyber-sex or opt for sex toys. The choice is yours, the pleasure is mutual. Couples in LDR won't miss out on the love and lust that a relationship entails, thanks to such steamy, action-packed Zoom date ideas.
9. Go out for a walk
With Zoom, you can always think of outdoing yourself by introducing variations in your dates. We understand that being in LDR deprives you of those hand-held long walks and casual strolls. But, your partner can still accompany you for a walk, thanks to these Zoom date ideas for couples. Simply start a Zoom call with your loved one and head out for a walk. It can be a local park or any other interesting place where you can go for a walk.
You can walk around to show your partner your favorite haunt in the city, point out different things around and talk, explore newer places and get to know each other's city better. If you are feeling too adventurous, you can even plan a little scavenger hunt to play.
Related Reading: 33 Cute Fall Date Ideas To Keep Your Romance Alive
10. Try a dance trend
This one has got to be the most fun Zoom date idea. With the boom in social media platforms, there has been quite a surge in the trending culture. Be it a viral prank, a trending challenge, a dance step, or a transformation clip, such short videos have made their way to popularity with the masses. Trying any of these trending hacks or dance steps along with your love could be one of the most fun things to do as a couple. Learn a new dance trend, try your hand at viral challenges, shoot a video, revel in the moment, make lots of memories, and cherish the bond.
Such Zoom date ideas are simple – pick up any of the trending songs, figure out the choreography, get on a Zoom call with your partner, and show some insane moves. Amaze your love interest by showing off some phenomenal steps or laugh over some silly goofing around. It will sure be fun as you two topple over trying to master the steps.
11. Play a few drinking games
Get the date night going with a few party games. These Zoom virtual date ideas are all about endless revelry, fun, and, of course, bonding well. Set up a Zoom date with your partner, or better still, have a double date. Kickstart the date night with drinking games like Never Have I Ever, Most Likely, or Two Truths And A Lie and see it getting more and more maddening with every drink gulped down. Take a cue from these Never Have I Ever questions for couples to get the ball rolling.
These drinking games work well as Zoom first date ideas too, to break the awkwardness. Activities such as these bring the couple closer, helping them understand and know each other better. Discover some unknown facts and truths about your partner and know them inside out with such fun games. Sounds amazing and fun, doesn't it?
12. Get in (and then out of) an escape room
We all know how fun escape rooms are. We've played them with our friends and family and enjoyed them a lot. Now is the time to enjoy one such escape sesh with your partner as our next Zoom dinner date idea suggests. Up your virtual date night excitement with an escape room. When we have nowhere else to go, we bring a virtual escape room into our living rooms!
If you have a flair for challenges and games, then this one's for you. Unravel the mysteries in real time and find your way out along with your partner. Engaging, entertaining, and enthusiastic, this date night idea will sure impress your love with its ingenuity. Play it in groups, when having a group date or enjoy it just between the two of you, the choice, and the fun is all yours!
13. Stargaze through the night
You two must have been talking each other to sleep in your relationship. Try stargazing till either of you doze off as one of your Zoom first date ideas. The fact that you two are living under the same sky, gazing at the same stars makes it all the more romantic.
Head to your deck or terrace, pull out a cozy comforter, grab a mug of hot chocolate, and start your starry date night. See if you can point and gaze at the constellations, and engage in some deep and heart-to-heart conversation. It really sounds blissfully idyllic and romantic to look at the same stars as your beloved, no matter what the distance is.
14. Go for a prim and proper date
We can't deny or overlook the charm that a fancy date exudes. No matter how fun our other Zoom date ideas are, there is still that charisma and lure of a fancy date night that can never be equaled. And there is no reason that couples in LDR should miss out on this vibe. Experience the similar glamor and magnificence of an extravagant date night, but over a Zoom call with your love.
Put on your snazziest outfits and look your best because dressing up with nowhere to go is fun. Grab a bottle of Scotch, play some jazz, and get on the Zoom call. Surprise you love with your/their favorite food delivered at their doorstep which you can relish together virtually. It sure is an excellent Zoom date idea for couples.
Related Reading: How To Make Online Dating Work? 8 Tips From Expert
15. Acquire a new skill
Learn a new skill with your bae even if you are miles apart. Experience newer things in each other's company and pick up a new skill on the go. It is one of the best Zoom first date ideas for couples to learn a new hobby to bond over. With hundreds of classes and workshops being available online, you can sign up for any depending on your interests.
Even better would be to gift a masterclass to your partner and join them on their learning adventure. Strengthen your bond and fall back in love with your spouse while learning painting, dancing, singing, photography, or anything else that you fancy.
16. Bond over a trivia night
The most fun and simple way to connect with your significant other – having a trivia night. Irrespective of the stage of your relationship, you can enjoy and bond over a trivia night. Make space for a fun game and trivia night in your list of Zoom date ideas to fall in love with your soulmate all over again.
You can use any random trivia-generating website where you can note down your answers, select a few questions and then have them revealed at the end. The one with the most correct answers wins the game. But eventually, it is only love that emerges victorious.
17. Turn mixologist for the night
We've all dreamt of becoming a mixologist, showing off some cool moves, and churning out cooler cocktails. Now is the time to become one in reality. Our fun Zoom date ideas suggest you don the hat of a mixologist with your love and try your hands at making concoctions. You can take inspiration from these cocktail recipes we have for you to attempt.
For once, ditch your PJs and dress smartly for your Zoom date ideas (you won't regret impressing your better half with your killer looks). Guide each other through the cocktail recipes, enjoy, and vibe over the sesh. And, at the end of this fun-filled date night, you have a delish cocktail to raise your spirits higher (pun intended).
18. Play quiz master to each other
We all have many questions pertaining to our soulmates raising their eyebrows in our minds. But how often do we ask them? Well, hardly ever, isn't it? With these Zoom first date ideas, you can do exactly that. Get on a Zoom video call with your partner to ask them some fun, flirty, romantic, or even outrageously weird questions. This will help you get a better insight into your partner in a light-hearted manner.
Go all lovey-dovey with our list of 100 romantic questions to ask your girlfriend or go dirty with a set of truth or dare questions. Girls, you can ask a couple of flirty date questions to tease your man.
19. Try delivery roulette
Dates are not fun if they don't end with a nice, hearty dinner. This Valentine's Zoom date idea covers exactly that – a good sit-down dinner which you can both eat together, well, at least virtually. The only twist is both of you will order a take-away dinner for each other. So, it's like a surprise food-delivery where you have no idea what you'll be eating for your dinner. Interesting, exciting and absolutely fun to do.
What's better? You can even support a small business while enjoying a meal with your love. Embark with your SO on a food adventure with new cuisine and newer dishes, all from the comfort of your bedroom.
Related Reading: 24 Food Gift Ideas For Foodie Couples Who Love To Cook
20. Virtual wine and cheese tasting experience
All the wine connoisseurs, rejoice! This long-distance Zoom date idea is just what the Love doctor prescribes for you. We all fancy going for a wine-tasting experience with our bae. Bring this dream to life with a virtual wine and cheese pairing experience.
There are two routes to this one – both you and your mate pick up a variety of wine to taste together or you can opt for a curated wine tasting session organized by sommeliers. You can book a courier package as per your choice, have them delivered at home, and raise a toast to each other over the Zoom date. The best thing is that none of you need to worry about drinking and driving!
21. Have a picnic in your backyard
When you can't head outdoors for a picnic, you bring the picnic to your backyard. Or your terrace. Or your lawn. Brownie points if the weather is pleasantly sunny. Put together all the picnic essentials, throw in a rug, an umbrella, bring your hats out, and call your lover over for a picnic, virtually.
While both of you soak in the sun, you can connect over this simple, and seemingly humble long-distance Zoom date idea for couples. Make sure you keep your picnic food and beverages co-ordinated to be really able to share the experience with each other.
With this, we bring our list of Zoom virtual date ideas to an end. But the fun doesn't end here. These ideas have got you covered, so you ace matters of the heart like a pro. Your date nights are guaranteed to be varied and exciting, keeping both of you in love with each other for years to come.
25 Free Date Ideas for Couple | Cute, Fun, Romantic Dates You Must Try