The perfect gift guide for your girlfriend doesn't exist – scratch that, it does! Girls are ever so picky about the gifts they receive, especially from their boyfriends and better halves. Often times, girls opt to exchange products received from their boyfriends because they're not up to mark. This happens when the gift isn't personal enough, or warm enough to exude that kind of attention.
Men – time to pull your socks up. Ever wondered what personal gifts to get your girlfriend to make her feel cozy and warm? Look no further than this carefully curated list. We have put together a few items that are bound to make your girlfriend feel your warm vibes, love and affection from even a thousand miles away! Without further ado, this is the place you need to focus on to gift your girlfriend something cozy.
1. Comfy Bathrobe
It may not sound like a necessity, but it absolutely is one! Get your girlfriend a comfy plush bathrobe as a gift! These bathrobes are made of plush and soft fibres, making them sit on a person's body ever so lightly. A good comfortable bathrobe is something every girl needs – it makes her feel warm, soft and comfortable. These luxury bathrobes have thick collars and two large pockets which can hold small items like a set of keys or a phone. The bathrobe is extremely durable and long enough to cover till just above the ankles.

The material it's made from makes it perfect for a cold day or just a shower. The best part? It's reversible! This bathrobe can be used for various purposes – a girl can use them for the shower, for lazing around in bed, just wear it all day for a personal day in, or even sit on the couch and watch Netflix in! Whatever the situation, the bathrobe is sure to make it better.
Related Reading: 9 Best Gift Cards For Your Spouse [Best Gift Cards for Couples] 2020 Updated
2. Cozy Slippers
What's the one thing you have to wear all the time, even when you're indoors? What's the one thing that can give your feet comfort and make you feel good? A pair of really comfortable slippers! Amazon has some great finds where the slippers don't necessarily look like flip-flops – they even resemble nice soft loafers. These cozy slippers come in many colours and styles and usually have an inside lining made of soft cotton, fibres and sheepskin.

This soft inner lining makes them a wonderful thing for your feet to hold on to – giving you not just good grip but also amazing warmth! This is a gift your girlfriend is sure to feel cozy using and wearing, and is something she will cherish all the time.
3. Coffee Mug and Coffee Pods
Want your girlfriend to think about you as soon as she gets up in the morning? Want to send her a little friendly reminder that the day is going to be great? Gift her a great coffee mug and coffee pods for her espresso machine! Coffee is the warmest and best beverage to wake someone up, make them feel great and give them a push to get their day going. Coffee is also a cozy beverage to be had on a cold or dull day.

Make your girlfriend feel warm and nice by giving her a mug that reminds her of you – or of your relationship. Each time she takes a swig from this coffee mug, she's going to feel like she's near you. Bonus points for the coffee pods – a great way for her to get a taste of some luxurious coffee.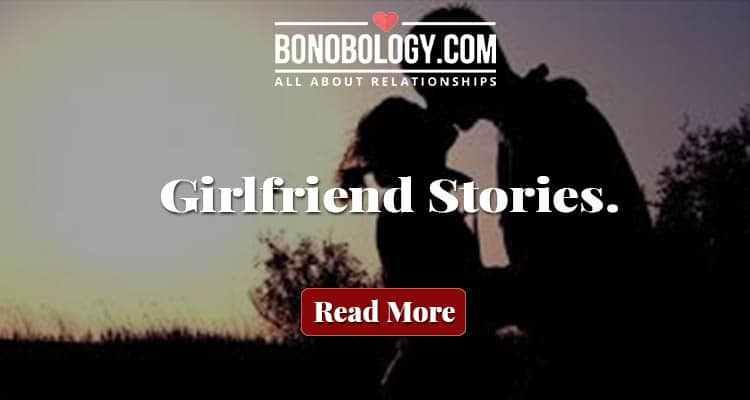 4. Luxury Candles
One of the greatest gifts out there is luxury candles. These candles have an amazing aroma and come in all shapes and sizes. The fragrances associated with luxury candles often help the user feel indulgent and extravagant because of the rich odour they give out when lit. Most luxury candles, like this one, are also shaped in a very rich way and make a great showpiece for a dining table, shelf or a mantlepiece. Even when they are not lit, these candles give out an amazing whiff, making your room smell fresh and lovely.

Gift your girlfriend an amazing luxury candle that she can keep close to herself – when she wants to feel extra warm and cozy, she can just light the candle and have a wonderful evening to herself.
Related Reading: 21 Amazing Gift Ideas To Impress Your Crush Who Is A Big Instagram Influencer
5. Bath Salts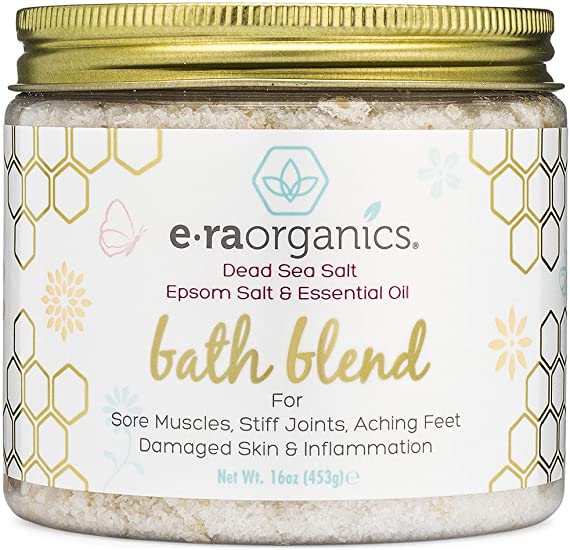 One of the best places in the world, to feel completely at ease and comfortable, is in a bathtub! Bathtubs are the reason most people even do staycations at hotels and love to get some personal time to recuperate and rejuvenate. If your girlfriend has a bathtub at home, make her bathtub experience just like one she can find at a hotel or a spa! Gift your girlfriend a set of bath salts. These salts have amazing healing qualities and are wonderful to gift to someone who is looking to have a quiet day indoors or just some time to themselves.

Your girlfriend can soak in the salts and spend a few hours in the warmth of the water and the salts, healing and coming out refreshed. These salts have various aromas and are known to be excellent for healing stress, sleepless nights, aches and pains, and just feeling refreshed. Gift her this set of bath salts to have her feeling relaxed and completely at ease.
6. Facial Kit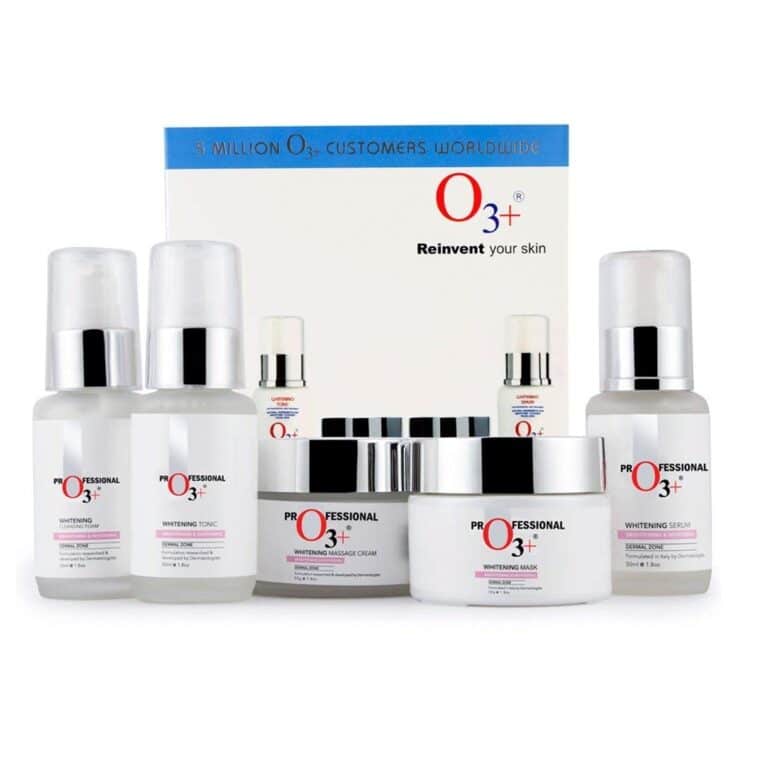 Is your girlfriend into her skincare routine? Does your girlfriend love to rejuvenate her face because of the makeup she keeps using from time to time? Is she someone who likes taking every other day off to do something about her self-care grooming routine? In that case, why not put together a facial kit? A great facial kit is all the vogue these days – some brands even offer large hampers of all kinds of skincare products that are bound to make someone feel very special. We suggest putting together a facial kit comprising some amazing fragrant face masks. These are refreshing and made of various ingredients which really help to cleanse the facial skin.

Each mask has a different kind of workability to the skin – while the cucumber and pink salt is meant for clearing pores, the sweet tea and lemon mask is great for making the skin more radiant. Your girlfriend will be excited to put together a routine where she can use these masks for a few weeks – give her something to look forward to each day with this facial kit!
7. Cozy Mermaid Blanket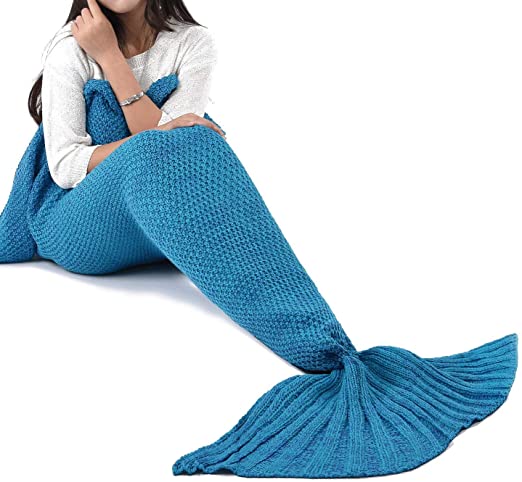 With so many various inventions of the classic blanket, this one really takes the cake. This mermaid tail blanket is a wonderful cozy present to give to someone that loves curling up in a corner from time to time. It is super soft and an amazing gift for your girlfriend, especially if she loves staying indoors, reading, enjoys movie nights on the couch, or even camping outside. The best thing about the blanket is that the feet remain covered in the warmth of the material towards the tail end.

The crochet quality of this blanket makes it very durable and easy on the skin. It is breathable and can even be used in the car as a comforter on a long journey. With so many places and ways to choose from, this blanket is a trendy gifting idea for your girlfriend who just wants to feel a little cozy.
Related Reading: Gift Ideas For Her: 15 Necklaces With Special Meaning
8. Kindle to Snuggle With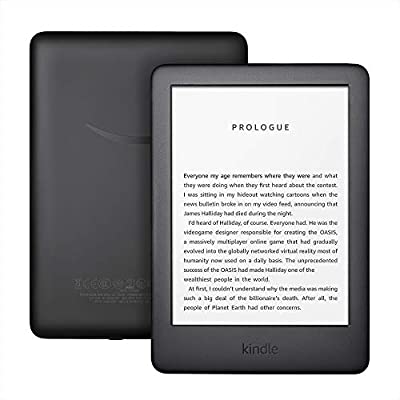 One of the greatest pieces of technology has been the Kindle – it is a great device which can allow people to read whatever they want, from anywhere they are. All one needs to do, is buy a book on Amazon, and voila, it's delivered straight to their Kindle to offer the ultimate reading experience. Gifting your girlfriend a Kindle, especially if she's into reading books, is a sure-shot way into her heart. Books are usually a person's best friend and for those that love reading, reading is a wonderful way to spend time with oneself, just cozied up in a corner.

Gift her a Kindle and make her feel warm and fuzzy as she soaks in the literature she can absorb from it – all the while, thinking of you. If you want to go one step ahead, you can even set up the Kindle and download some of her favourite books, or books she is looking to read! Along with the Kindle, if you're feeling even more affectionate, why not get her a great kindle cover too?
9. Warm Scarf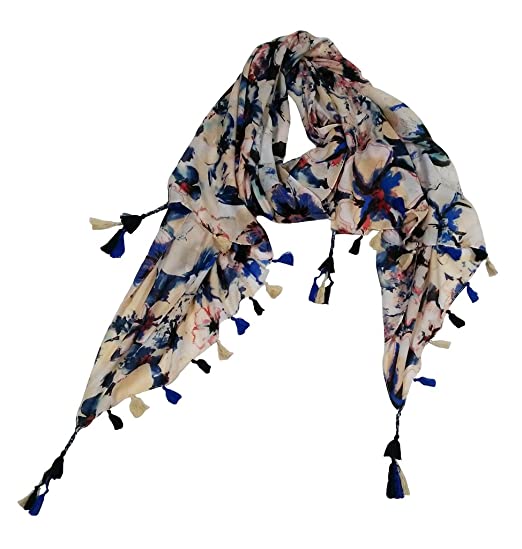 One of the next best things to a warm hug is something that wraps you up and keeps you warm – and stylish at the same time! For the latest trends in scarves, head over to Amazon to find some amazing styles and prints to give your girlfriend. This is a gift that will double up as a fashion accessory as well as a source of warmth – guaranteed to make her look and feel great. Scarves are a great gift, especially for someone who loves accessorizing their outfit and mixing and matching prints and styles on their outfits.

With this one lovely scarf, your girlfriend is sure to be able to put together many different styles with a single swish. This warm cashmere scarf is great not just for keeping warm but also makes a great fashion statement. The best part? It comes inside a packaged gift box.
10. Luxury Towel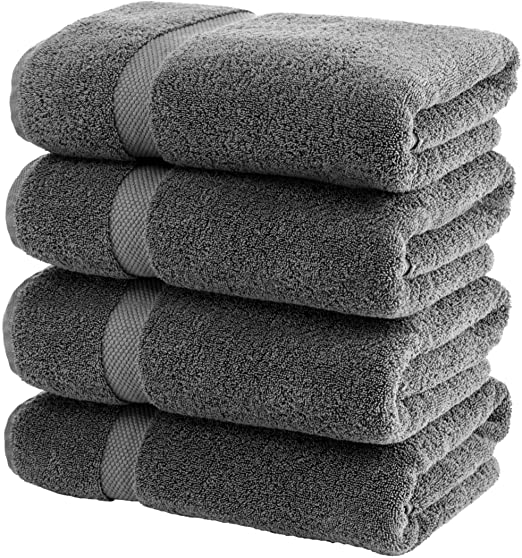 You know that feeling you get when you wrap something warm around yourself and it makes you feel like everything is all right? You know the feeling you get when you step out of a hot shower that makes everything in the world great again? Combine the two, and there you have it – get your girlfriend this amazing luxury towel. The towel has spa quality which is bound to make any person feel the greatest they have ever felt in their lives – and imagine feeling that way each time you step out of the shower!

The fabric is highly absorbent and the thickness and plushness of the towel add to the richness of the feels it gives you on using. This 100% cotton towel is made from the finest fibres in Turkey and is woven with ring spun quality cotton to provide extra durability. This is a wonderful investment worth making to offer someone a stress-free bathing experience in a highly trendy and fashionable way.
Related Reading: 21 Long-Distance Relationship Gifts | Updated List [Oct. 2020]
11. Luxury Bedcover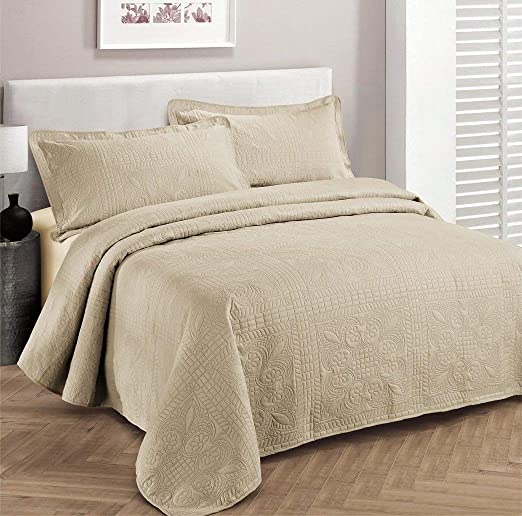 When you go to a hotel, what's the one thing that really stands out that you don't have at home? Their bedding and linens. Every hotel has a great set of bedcovers that makes you feel not just warm and comfortable, but so warm and comfortable that you never want to leave. Forget leaving the hotel, hotel rooms make the bedding environment so comfortable that you find it hard to even get out of bed! Spending a day in at a hotel is one of the best ways one can comfort themselves. Why not gift your girlfriend the same experience – in the comfort of her own home? Get your girlfriend this amazing set of bedcovers that will transform her room within minutes.
She's going to go from a regular space to a super comfy and cozy space in no time – with only you to thank! These bedcovers are made from the finest and softest materials, enveloping the entire room in the warmth of their surroundings. This bedcover is bound to do wonders not just for your girlfriend, but for your relationship!
With items this broad, you are sure to have many ideas for cozy gift giving to the special one in your life, not just once, but many times. Each time your girlfriend needs a little attention from you, make her feel cozy and special by giving her one of these wonderful gifts that are bound to make her feel happy and wanted. Want to make your girlfriend smile? Easy, just pick a thoughtful gift from this list, put a personalised note in, and send it across to her! In spite of any distance between the two of you, these gifts are bound to bring you closer.
11 Last-Minute Gift Ideas For Someone Who Has Everything | 2020