A couple from Rhode Island, California, United States has taken the online world by storm by defining their relationship with a new term, 'Fluid'. Suddenly 'Fluid Relationships' have become an accepted term in related terminology and lexicon with a definition pioneered by the couple, called Brittany Taylor and Conor McMillen.
Brittany is 29 years old and Connor is 33 and together they host a YouTube channel on relationships as well. Their followers have swelled to more than 20K people who want to have a lifestyle like theirs.
What Is A Fluid Relationship?
According to their definition, a Fluid Relationship between a couple is when there is always a space for more people in the relationship. While other partners come and go out of the relationship, the nature of the relationship between Brittany and Conor keeps on changing (that is fluid), but they never break off being partners.
Related Reading: Here's How I Discovered I Was Polyamorous
The changing nature of the fluidity of the relationship includes boyfriend-girlfriend, best friends, soul mates, BFFs, exercise partners, dance partners etc. Because their relationship is fluid, it can assume any definition at any point in time.
Of course, the relationship offers frequent changing of sexual partners as per their wish. The definition of Fluid Relationships also allows more people into the same relationship.
Fluid Relationship meaning
The relationship definition, therefore, allows threesomes or foursomes with the two or with one of them. They can also share the same lover simultaneously or one after another. Yes, same-sex love is also allowed under this definition.
This fluidity has attracted so much attention that they have been covered in all leading media outlets including this one.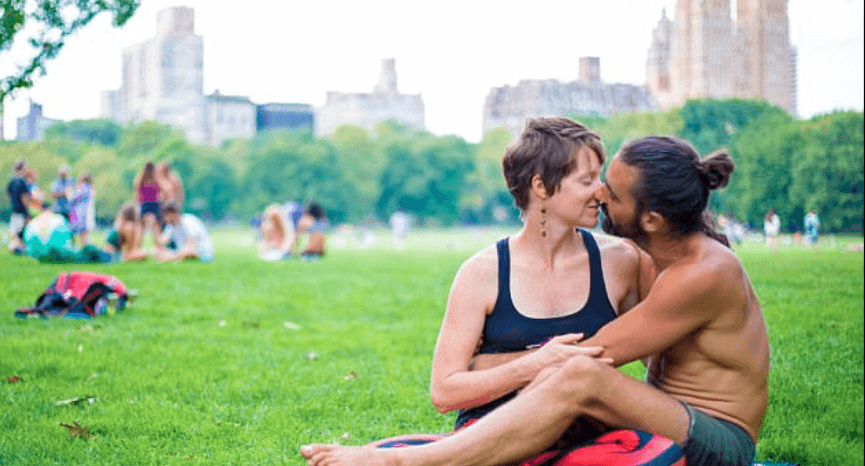 The two say that they have stumbled upon this definition of a relationship when they were struggling to define their own relationship.
"Our relationships are so fluid that a lot of people in our lives that could be considered friends, we have shared sexual intimacy or romantic relationships with.
We have had relationships that range from short term to long term, we have partners we enjoy moving our bodies with while dancing or practising acrobatics but do not share other intimacy with. We have shared lovers simultaneously with one another, we have had three-person relationships, and the list goes on," says the couple, when asked to define Fluid Relationships.
Brittany and Conor, who met at a health festival in New York four years ago, say their relationships with others only serve to make their love for each other stronger.
Related Reading: Millennial Relationships: Are The Millennials Having Less Sex?
Other people in sexually fluid relationships
Apart from Brittany and Conor now there are a number of people on the net who are coming out with their sexually fluid relationships. Fluidity does not mean sexual preferences but it does mean the infinite capacity to be able to love many people together. Like in the case of Darrian and Ryan from San Diego who met on an app, fell in love instantly but made it very clear to each other that a sexually fluid relationship is what is going to work for them. Now they have an YouTube channel About Our Fluid Relationship where they keep updating about the direction their relationship is going in.
More and more couples are discussing about sexual fluidity on the net and like polyamory and open relationships people are more keen to experiment with relationships and move beyond the normative monogamy.
Couples Therapist Talks About The Pros And Cons Of Open Relationships