Gift-giving in relationships is a genuine expression of love. Through this tender practice, partners can strengthen their bonds and enjoy moments of gratitude. Various occasions call for giving presents and making the experience delightful is essential. However, finding an ideal gift can be challenging. The desire to impress and satisfy loved ones may provoke doubt and uncertainty. Overcoming these hurdles, though, can turn the gift selection process into an art worth mastering. Today, we're here to make you an expert at creating cherished memories. Read on.
7 Things To Keep In Mind Before Choosing A Gift For Someone
Do you want to enhance your ability to choose meaningful presents? By exploring this guide, you'll gain valuable insights into the art of gift-giving in relationships and create memorable moments with your loved one.
1. Consider the occasion for gift-giving 
When giving a gift, consider if it would be appropriate for the occasion. Whether celebrating a special milestone or saying "I love you," thoughtful gifts are always appreciated. In such cases, visiting reputable businesses like The Wild Rose for flower delivery is ideal to ensure your floral arrangement arrives on time and in perfect condition.   
Besides traditional romantic occasions like anniversaries and Valentine's Day, gift-giving extends to other events. Be it your partner's achievements or family celebrations, presenting meaningful gifts showcases your support. Active participation in your partner's life reinforces the feeling of being loved. 
2. Understand your partner's preferences 
A vital aspect of presenting gifts within relationships involves grasping your partner's taste. Devoting time to discovering their hobbies and personal style can assist in choosing heartfelt and considerate presents. For example, you can pay attention to their beloved books, favored tunes, or hues.  
When your partner's interests are uncertain, seeking advice from their friends and family might help. Another option could be observing items that catch their eye while shopping together. Alternatively, consider discussing gift ideas directly (or indirectly) with your partner to ensure satisfaction.  
Related Reading: Gift Giving Love Language: What It Means And How To Show It
3. Establish a budget 
When preparing a present for a special someone, budget consideration is vital. A conversation with your loved one about financial boundaries might be helpful, as it sets realistic expectations for both parties. A mutual understanding of the price range prevents guilt related to spending too little or too much on a meaningful present.  Moreover, a homemade DIY present may carry more heartfelt sentiments, leaving a lasting impression. The saying 'It's the thought that counts' truly resonates in such instances. 
4. Ensure personalization 
Personalized gifts show the time and effort that go in selecting something unique that reflects your shared bond. There are many possibilities for making unique and special gifts. For example, you could get a piece of jewelry with the recipient's initials or engrave an elegant frame with their favorite quote.
Surprising your partner with a memorable experience or planning an exciting outing can create treasured memories. Ultimately, it's wise to ensure the chosen present reflects your partner's personality and your connection. 
5. Be sensitive to cultural differences
In giving gifts, it's important to consider your partner's cultural background. Gifts are often viewed differently in different cultures. It is always a good idea to do some research on the recipient's culture and customs before giving a gift to ensure that it is appropriate and well-received. Understanding these subtleties helps ensure that the present will be cherished and strengthen the relationship between you two.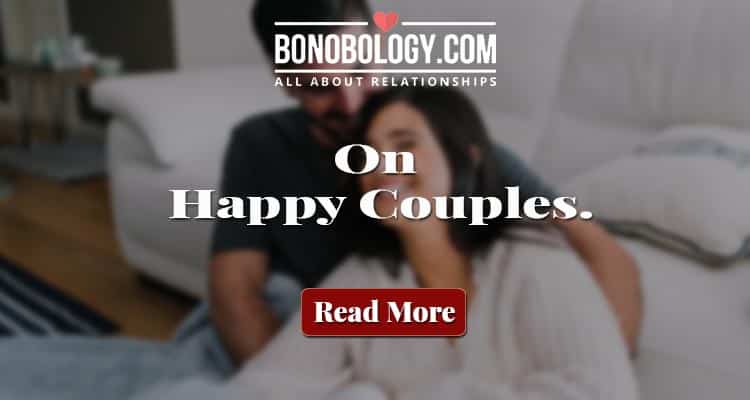 6. Master the art of presentation 
An attractive presentation may enhance the joy of gift-giving, creating cherished memories. Though the present itself holds importance, presenting it thoughtfully can express a deeper level of care. Consider elegant wrapping paper, heartfelt notes, or a charming box as they elevate the whole experience. 
Alternatively, incorporating an element of surprise could be exciting and make the moment genuinely unforgettable. Placing the gift in an unsuspected location – a handbag or beneath a pillow – or engaging your partner in a playful scavenger hunt can add fun to the process.
Related Reading: 15 Relationship Milestones That Call For A Celebration
7. Embrace the true meaning of gift-giving 
When you give your partner a gift, it's more than just giving away things; it builds the connection between the two of you and shows affection. However, it's essential to not let material possessions define the relationship. Exploring heartfelt ways of showing love, such as sharing quality time or penning sincere notes, is just as crucial. 
Lastly, gift-giving offers valuable glimpses into the recipient's desires, requirements, and dreams. Embracing such special occasions helps foster mutual growth and understanding, which nurtures a durable and lasting bond. 
We wish you well on this quest for choosing your significant other's ideal present. The above approach will hone your ability to comprehend their needs and desires, and add joy and excitement to your bond. Ultimately, remember that the most valuable gift comes from the lasting happiness that blooms through a heartfelt connection.
15 Examples Of SMART Goals For Relationships And How To Set Them