Hey, let's begin on a merry note today! Your dear, dear friends are about to set sail for a new life together and they want you to be a part of this happy occasion. Whether or not they are throwing a big party, it's a sweet gesture to celebrate the couple with a token of love and appreciation. And here comes the big question, what are the ideal engagement gifts for couples?
Some couples may decide not to register as it wipes out the surprise element. In that case, it leaves the door wide open for a large variety of exciting gift options. It's one thing to buy a coffee maker and wash your hands off the matter, but when you try to know the couple, delve into their interests and find out a gift that is in tune with their personality and taste, it will have a deep impact on their mind. Because this present is wrapped in emotion and intimacy.
No no, don't feel so lost already. We've got you covered. In this article, we have curated a catalog of 30 unique engagement gifts for couples. Feel free to explore and wishlist the items that go with your budget and preference.
Engagement Gifts For Couples : Our Top 30 Picks
You should consider a few things while choosing couples engagement gifts so that they remember you every time they look at or use your present.
If you are close to only either the bride or the groom, your heart may be pushing you to get something keeping in mind his or her choices. But it's always better to pick something gender-neutral which both of them can enjoy. 
When it comes to gifts, price is just a number. A beautiful handwritten card or a rare edition of their favorite book would be just as thoughtful as a precious bracelet or pendant worth a couple of hundred dollars.
Items with practical value are also great engagement gift ideas. As they are going to set up a new home soon, every couple would appreciate decor pieces, appliances, cutleries and crockpots. 
Out of hundreds of items, we have narrowed down 30 unique engagement gift ideas for couples: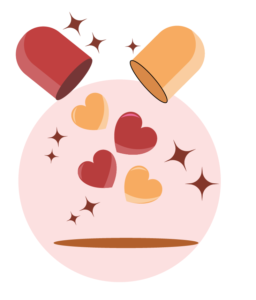 Get your dose of relationship advice from Bonobology right in your inbox
1. Beautiful wedding planner
As outsiders, we can't possibly comprehend how intimidating it can be to plan a wedding. Dress, flowers, music, cake, caterer, venue – the stress level is bound to be at its peak.  Let's make it easier for the couple with a beautiful floral wedding planner and organizer. This gold edition planner comes with an 18-months countdown calendar, pockets, note sections and checklists to make sure the bride reaches her dress trial appointment on time or doesn't miss a meeting with the food vendor.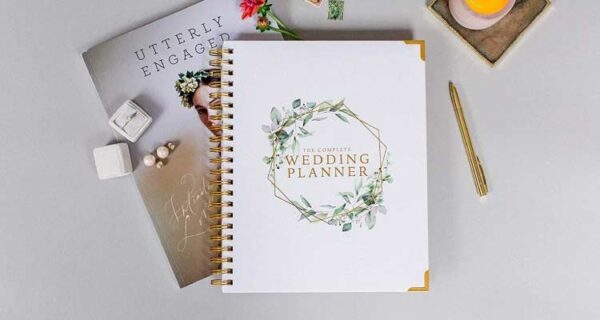 2. Luxury bath and body set
A lovely gift basket of honey and almond fragrance bath and body products is beyond doubt one of the best engagement gifts you can get a couple. I mean think about it, they can spend such a relaxing time together with a refreshing spa day at home. It has pretty much everything – shower gel, bubble bath, body lotion, bath salt, a flower-shaped puff and more. The cherry on the top? A cute handmade weaved basket. 
Related Reading: 15 At-Home Date Night Ideas For Couples – Romantic Date Ideas
3. Wedding countdown calendar
If you are looking for cute engagement gifts for a friend, a wedding countdown calendar can easily make the top of the list. It's the perfect gift that keeps the couple on their toes and escalates the excitement as the big day comes closer. This particular item is made of elegant, light grey, wooden blocks, with '### Days until Mr. and Mrs.', engraved on it in white. With every passing day, you get to change the number, taking you closer to D-Day! 
4. Crystal champagne flutes set
Is your cousin a champagne connoisseur? Go with this set of 6 premium crystal glasses by Chouggo. Trust me, with every sip he takes, he will admire the fine craftsmanship of traditional artisans who have handblown the perfectly shaped rims.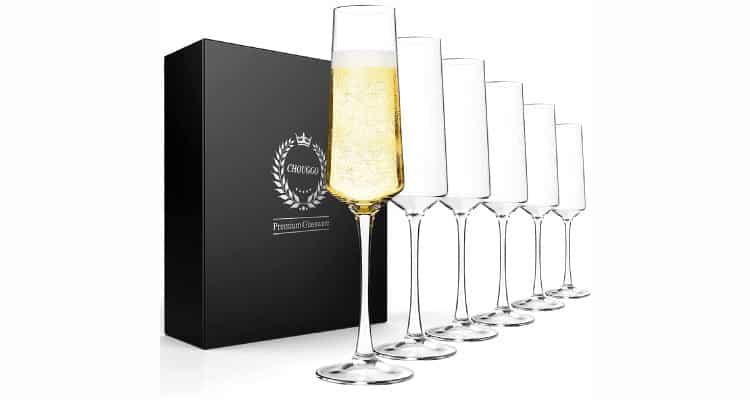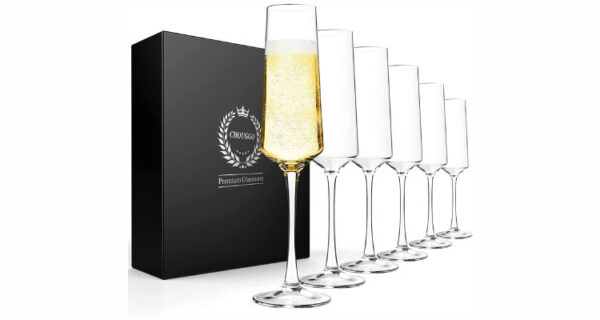 5. Personalized wine bottles
Personalization is a way to turn common things into unique engagement gifts. So if you are planning to pick a bottle of rose wine, punch it with a little twist. You can customize the label with a message or a fun catchphrase like 'officially off the market' or 'drunk with love' or put a picture of the happy couple. Pinterest is always a great place to look for inspiration. 
Related Reading: 21 Wedding Gift Ideas For Couple Already Living Together | 2020
6. Gifts for engaged couples? Framed portrait painting
Continuing with our discussion of personal touch in engagement gifts for couples, a large portrait canvas of the love bugs is heartwarming. It will be a great present for someone as close as your sister or your best friend. Scroll down their social media feeds and find the picture that captures them at their rawest and most beautiful self. Now, you can hire a local artist for commission work. Or, if you are a wizard with brushes and colors, nothing like it. 
7. How about chocolates and cookies?
This cheerful day will be incomplete without some chocolaty delight. A gourmet chocolate-covered cookie gift box is ideal for a friend who has a big-time sweet tooth. Barnett's brings to you an elegant gift basket of twenty sandwich cookies in five delicious flavors. It comes in a classy ready-to-present packaging with a customized message and name.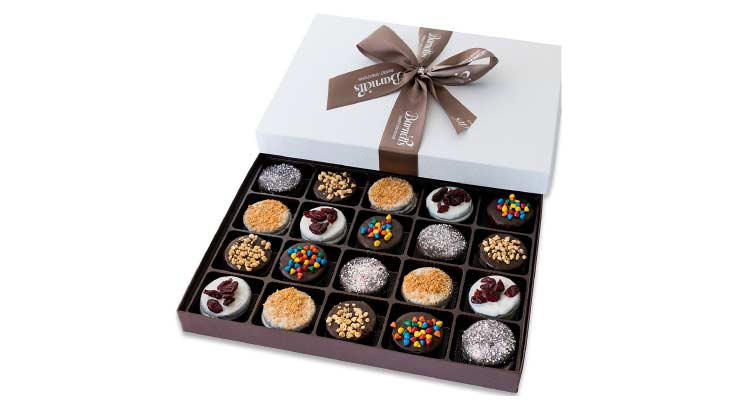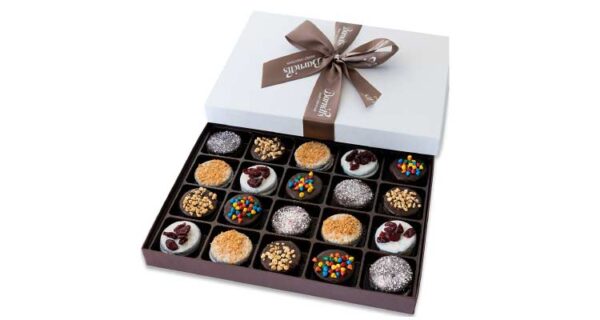 8. Floral wreaths for the front door
Who can say no to flowers? This gorgeous rose wreath is perfect to welcome people to the house of newlyweds. Here's another idea, casually float this question in your conversation with the bride, "So, what are you thinking? Roses or peonies?" And voila! Now you know their choice. If not the roses, well then, we've picked out this beautiful peony floral wreath for you.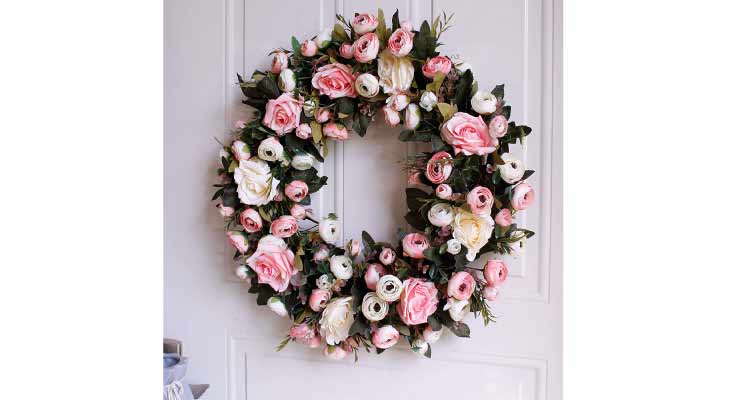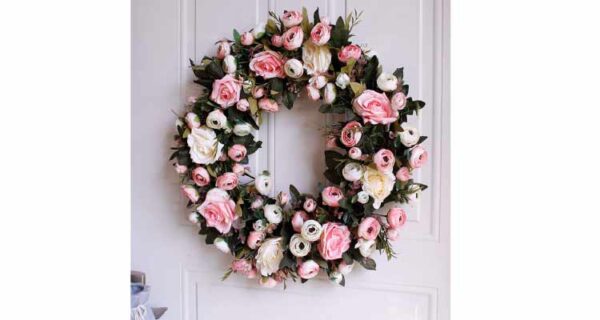 9. Bring an exotic fragrance
No one can ever have enough perfumes, right? We always make space for another bottle on the shelf. Hold on to that thought. There are plenty of choices, thousands of brands. It's natural to get lost. Are you looking for engagement gifts for 'her'? Then, explore Gucci, Chanel, Dior, Estee Lauder, Ralph Lauren, Dolce and Gabbana. For men's fragrance, you may look into Armani, Versace, Hugo Boss, Mont Blanc and other well-known, reputed brands. Add a price filter and it will be easier to narrow down your options within a budget.
Related Reading: 12 Thoughtful First-Night Wedding Gifts For Your Husband
10. Coffee blend for the coffeeholic couple
You know what? –  not all who wander are lost. Some of them are looking for coffee. And if you are attending the engagement ceremony of one such coffeeholic duo, this gourmet coffee gift box by Atlas would make their day. In these eight packets, you get the taste of the best coffee from eight different countries. Why don't you assemble a cute gift basket by adding a lovely pair of Mr. & Mrs. coffee mugs?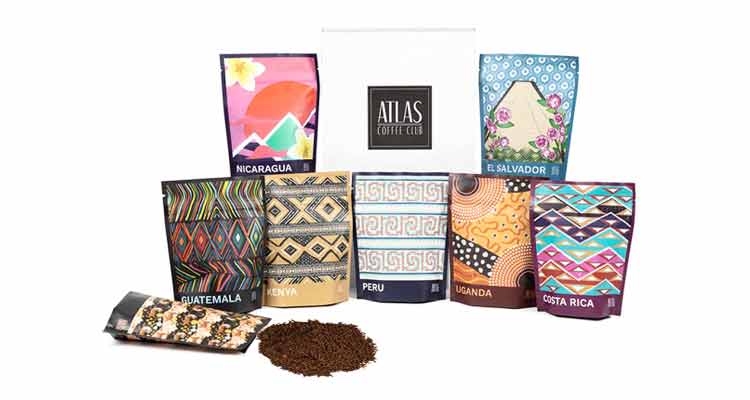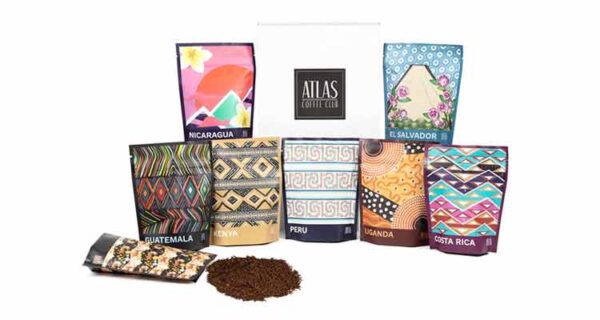 11. Handmade photo album
Digital photo frames or photo albums are certainly nice gifts for engaged couples, but quite cliché at the same time. We suggest a handmade scrapbook if you are really close to the bride and groom. Say your two best friends are tying the knot. You know their story in and out from their very first date. Put every memory, all the good moments and pictures in a DIY album. It will be a precious possession for them. You can always resort to Pinterest or YouTube for ideas.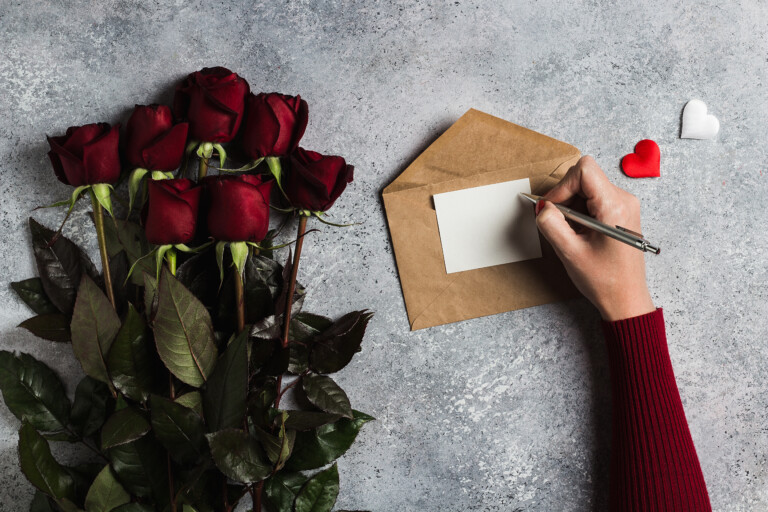 12. Mr. & Mrs. Cheeseboard
Your search for uncommon engagement gift ideas ends right here. Pick this beautifully hand-crafted cheeseboard without any second-guessing. The charming 'Mr. & Mrs.' engraving on it makes it a matchless engagement gift for couples. And the best part is, it comes in ready-to-gift packaging with a bow, so you don't need to worry about wrapping paper.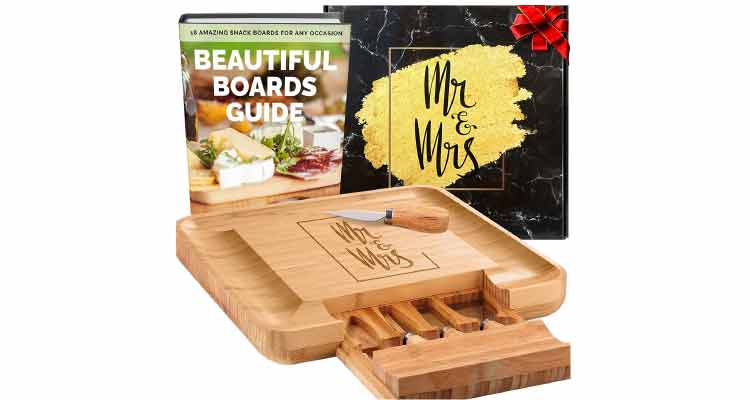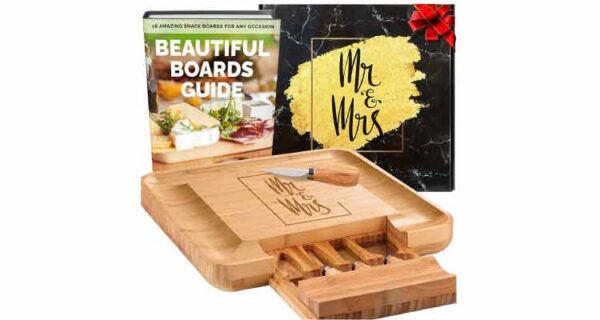 13. Something-blue wedding garter
If you are a guest from the bride's side, a wedding garter is one of the most thoughtful engagement gifts for her. This soft lacey garter with ornate, sparkling rhinestones can be her 'something blue' for the wedding. During the gift opening session, we promise it will be a big hit!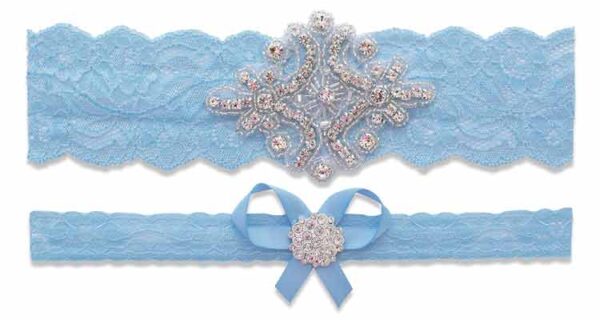 Related Reading: How To Get The Perfect Bridal Glow: Wedding Skin Care Tips
14. Statement home decors
Statement decor pieces are a smart choice for engagement gifts for couples because the chances of your gift matching someone else's are really few. Let's give you a substantial number of alternatives so you can go ahead and make your decision –  wall hangings, accent pieces, picture frames, sculptures, authentic dream catchers, rustic clocks, mirrors, ceramic vase sets, abstract wall art and so on.
You may want to give this elegant, golden wall clock a spin. It sparkles in the sunshine and doesn't make a noise. When displayed on the living room wall, this amazing decor piece will captivate everyone's attention.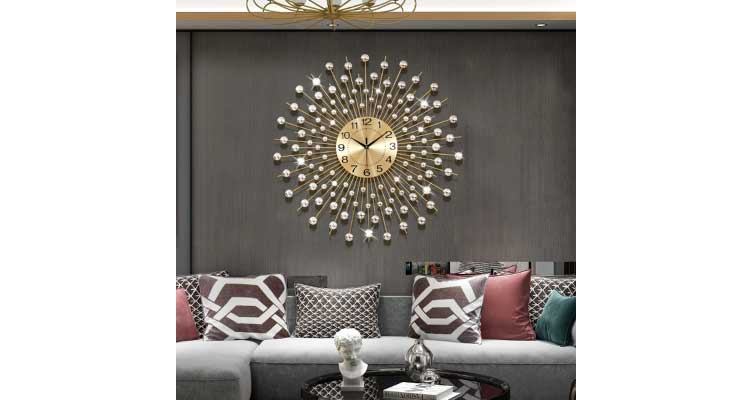 15. His-and-her luggage tag and passport cover
Side by side to planning the big wedding, there's a lot to map out for the honeymoon too, right? What if you get them a travel essential so that they will still have something to look forward to when all the rush and excitement cools down? Nothing beats these unique luggage tags and passport holders by Deuluxy as engagement gifts for couples. Don't miss the added bonus of a free travel bucket list and an engraved pen along with this set.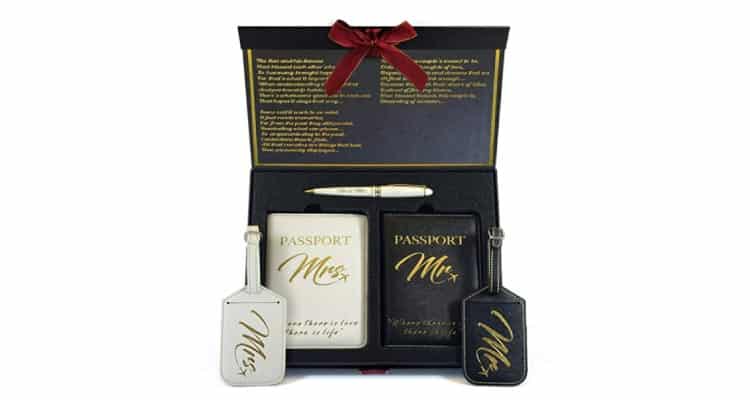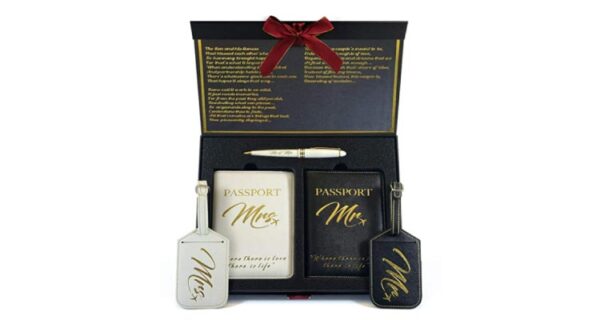 16. As We Grow journal
Of the many engagement gift ideas out there, we figured a recollection book is absolutely delightful for a newly engaged couple who has a lifetime ahead of them to create new memories. As We Grow is a memory journal for modern married couples by the artist Korie Herold. The book is filled with stunning illustrations, picture prompts, family tree and anniversary pages. They can also lay out the book at the wedding for their guests to leave notes. It will be a significant asset to pass on to the next generation!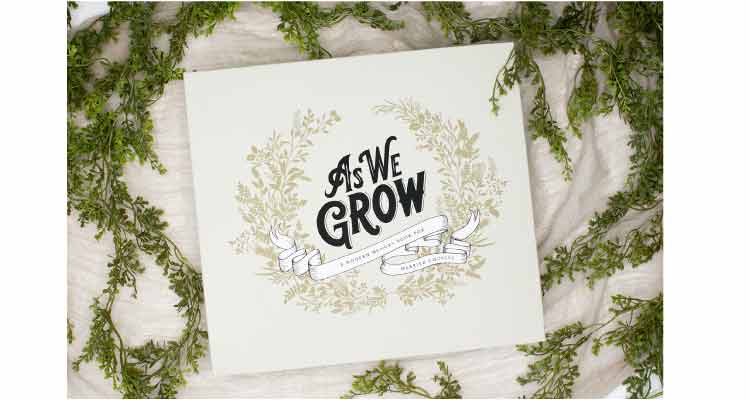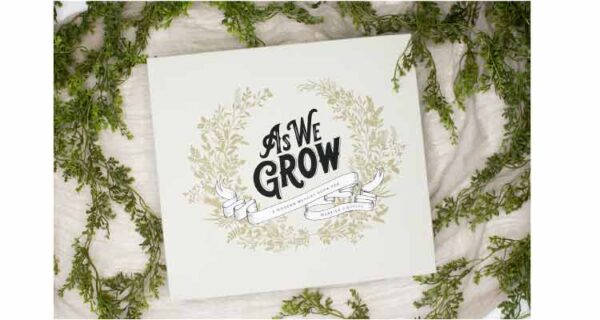 Related Reading: Is Marriage Worth It – What You Gain Vs What You Lose
17. Entryway key holder, to remember you by every day
You see, not many people will think of keyholders or mail units as engagement gifts for couples. But it's actually one of the more practical yet unique couples engagement gifts that we talked about earlier. This keyholder looks aesthetically pleasing, the burnt paulownia shade making it agreeable with any background color. The sturdy organizer has a mail holder, key hooks, a removable iron basket and a small shelf to display plants. Plus, there is a blackboard section where the couple can write urgent messages or pass sweet notes to one another. So, what are you waiting for? Go grab it!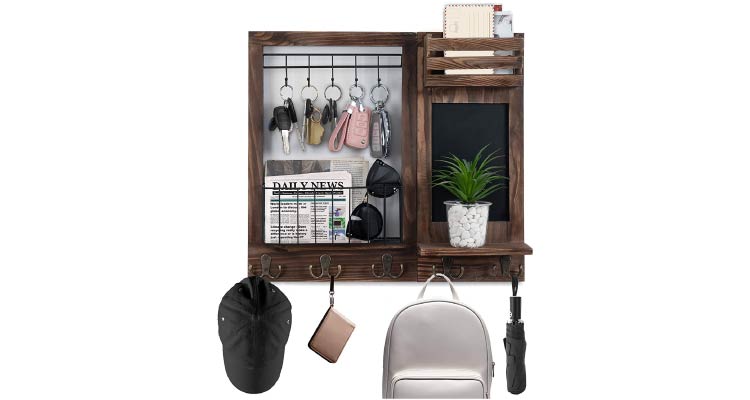 18. A good old flower vase
Let's go back to the classics for a second, for instance, a flower vase. We chose this exclusive ceramic vase in the shape of a bust sculpture. Instead of a plain crystal vase, this unique creation will catch every eye in an instant. A rustic flower bouquet from your nearby florist will complete the look.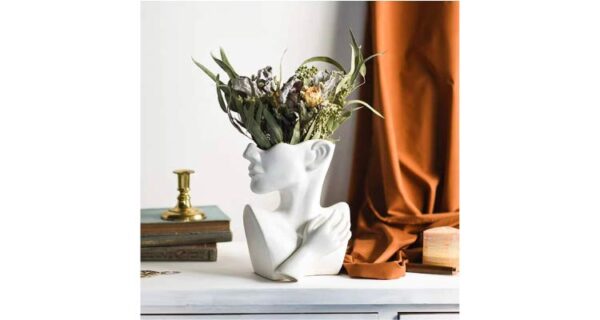 19. Terrarium for the crazy plant lady
Are your newly engaged friends obsessed with greens? If it's a yes, one of the best engagement gifts for this couple would be a terrarium along with a starter kit. It's a large tabletop terrarium jar in an irregular geometric shape which can bring a very statement look to the living room. In case you don't want to go with a starter kit, you can create an assortment of succulents and cacti yourself or visit a nearby nursery to get this done by professionals.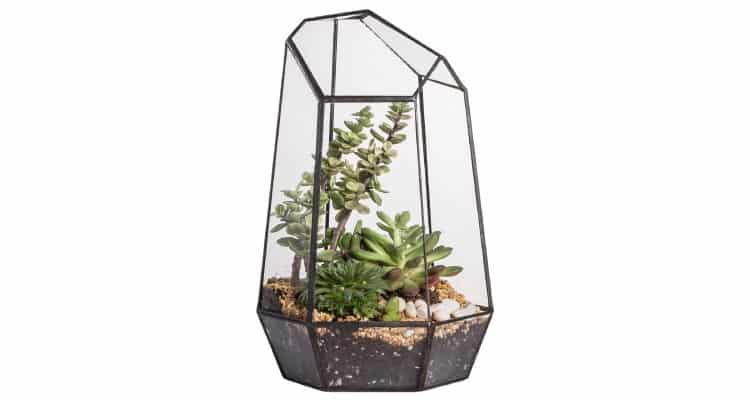 20. Infinity-heart bracelet
Did your little sister get engaged and you can't keep calm? For this very special day in her life, we have discovered a phenomenal infinity bangle by Swarovski. The infinity loop in the bangle is intertwined with the heart motif which depicts eternal love. Tell me, could you find a better engagement gift for her?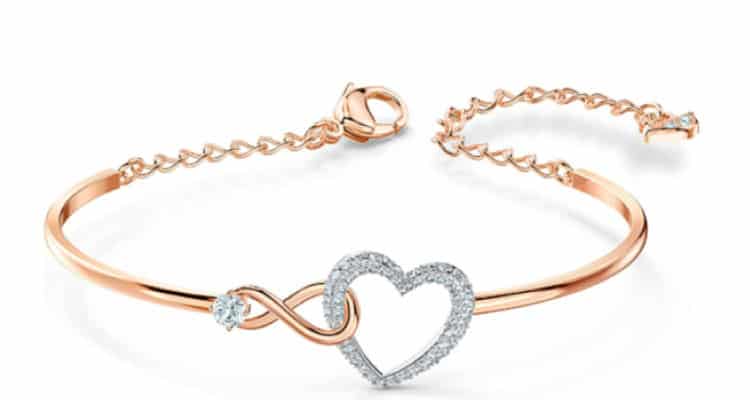 Related Reading: How To Write Wedding Vows (And What You Should Never Write) | 2020
21. Fancy crystal teapot
Crockeries, coffeemaker, hand blender, blah blah blah – they're all well and good as gifts for engaged couples, but how do you leave an impression winning over a pile of gifts? Get your hands on this exquisite teapot set with a tea warmer and candle, glass infuser and four double-wall tea cups. It doesn't end just there yet. You get a canister full of 12 blooming tea blossoms, which makes for a pleasant site while steeped in warm water through this clear pot.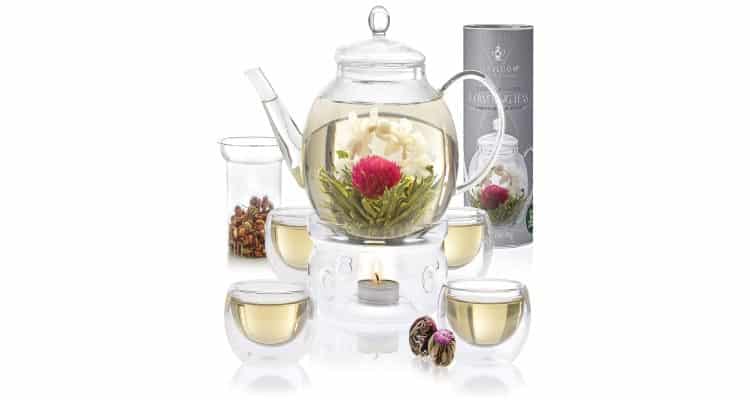 22. Cute engagement gifts on a small budget? Scented candles
Here's an idea for budget-friendly engagement gifts for couples – order these super cute, novelty, soy candles. The owl-shaped candles promise a long-lasting aroma of citronella extract oil. They will look flattering in a garden setup or an outdoor patio decor.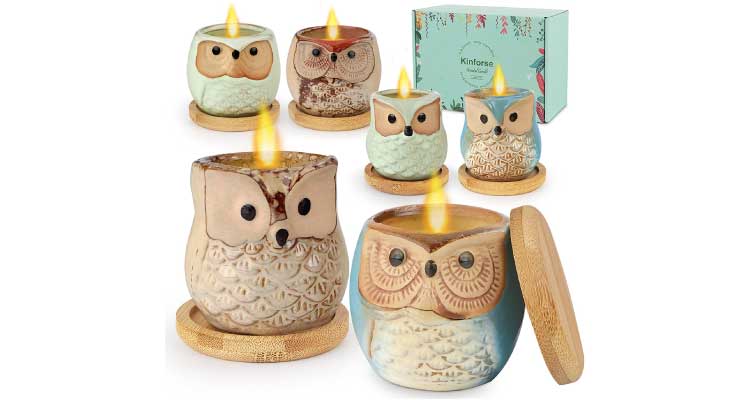 23. Bookends can be interesting
Bookends will be spot on as engagement gifts for bibliophiles. In keeping with the person's passion or hobbies, you can choose the appropriate design. If the bride and groom are both book and movie fanatics, this vintage camera and film projector bookend is tailor-made for them!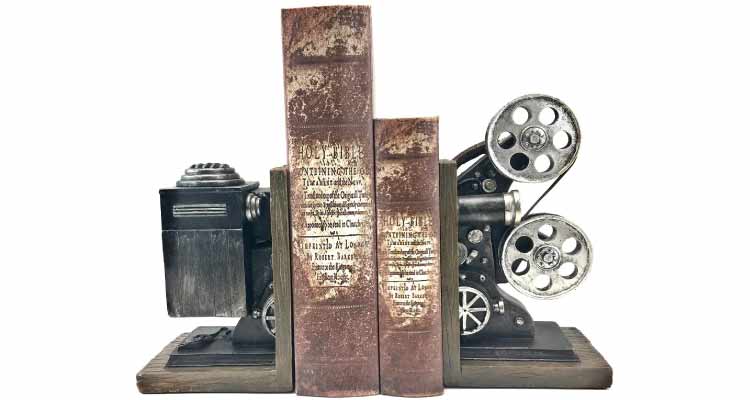 24. A bowl of aromatic potpourri
If you are in search of significant yet budget-friendly engagement gifts for couples, potpourri is your best shot. Check out this beautiful seashell potpourri made in California! It's a blend of seashells, starfish, driftwood and botanicals fused with orange, lime, sandalwood and rose fragrance. When the couple is back from their island honeymoon, your gift of an ocean in a bowl will remind them of the good times. You can complete the gift pack with an ocean breeze scented oil and a crystal glass bowl.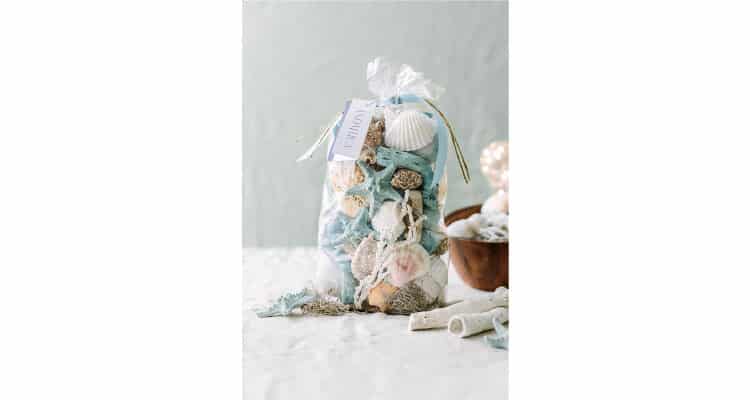 25. Gift card
If you know the couple quite well, you know their likes and dislikes, places they want to visit and stores from where they love to shop. Exploit your knowledge and present them with a gift voucher for their favorite spa resort. Arrange a shopping spree. Make them feel special. 
Related Reading: The Ultimate Bucket List For Couples – 71 Fun And Romantic Things To Do
26. Kitchen bundles designed for couples
Kitchen bundles are ideal engagement gifts for couples who are passionate about the art and joy of cooking. Bring this cute set of Mr. & Mrs. aprons, oven mitts and pot holders to enhance their culinary skills together. The newly engaged chefs would be delighted to try their hands on the romantic recipes from the book, included in the box.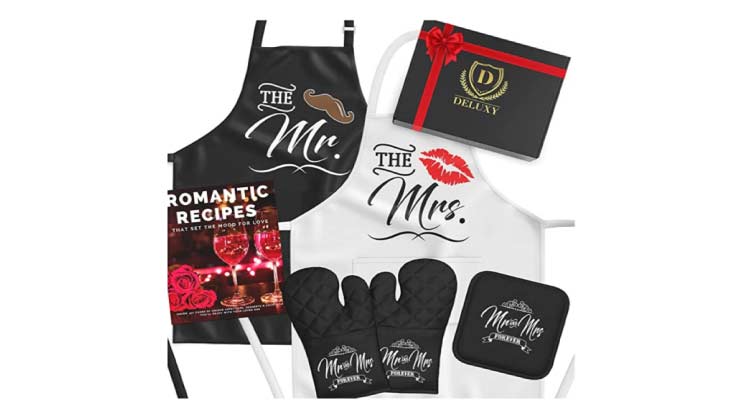 27. Engagement map frame
Since we're talking about unique engagement gifts for couples and here's one – a classic black frame of their engagement map print. In this particular frame, the design is very neat and crisp with bright colors. Complete customization is available regarding colors, location, names and dates. The essence of personalization shows how you have put a lot of thought into their present.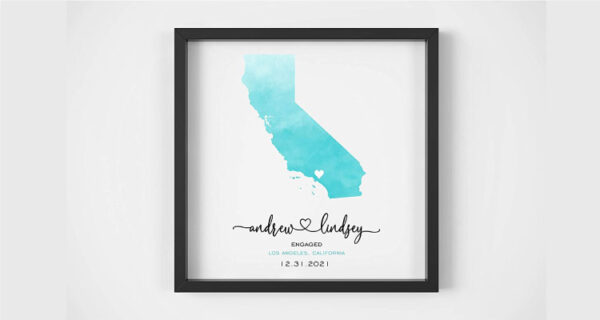 28. Membership card
You can buy a yearly membership to their dream library or museum or the cine club they always wanted to join. If the couple has a mutual interest in something, look for an exciting membership offer related to it. Go with it and you will thank us later!
29. A pair of glasses for the couple
You can never go wrong with his-and-her glass sets when it comes to engagement gifts for couples. Take a look at this wifey-and-hubby wine and beer pint glass set! They are cute, superb quality and budget-friendly at the same time. What more could you ask for?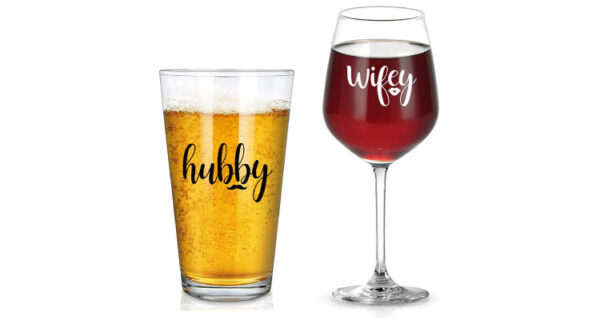 Related Reading: Couples Who Drink Together Stay Together
30. Instax mini camera
The Fujifilm Instax mini pops into my head when I think about cute engagement gifts. It's very Instagrammable and couples who are active on social media and love taking spontaneous pictures would really appreciate this gift. If you are ready to spend an extra 30-40 bucks on it, you'll get a bunch of accessories and value packs of films. The soothing pastel shades of the Instax mini 11 series like blush pink, lilac purple, sky blue and ice white are all so lovely.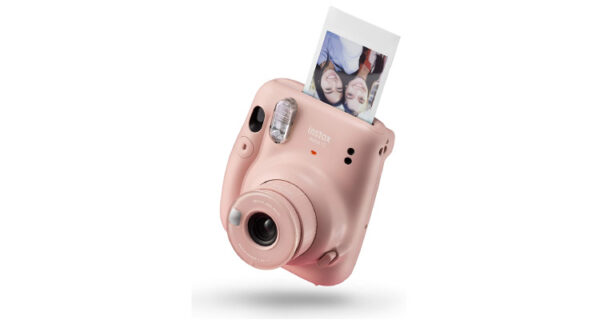 So, do you have a winner yet? We are sure you will find something suitable from this long list of unique engagement gifts. Any of these beautiful items will be a reminder of the precious moments you have shared with them when sealed with your love and enthusiasm. Our best wishes for the happy couple!
FAQs
1. How much should I spend on an engagement present? 
You have to keep in mind that the engagement ceremony is the very first event. In all likelihood, you will be invited to the bridal shower or the bachelor party for the same wedding. And then comes the big day. So, fix a budget and don't go out of your way for this. If you are spending $100-$200 for the wedding present, you may keep the engagement present budget somewhere between $25-$50.
2. Does the woman buy the man an engagement gift? 
Although tradition dictates a man buying a ring for the lady he courts, it can be the other way round. Women do or rather should get their men something meaningful to make this day even grander. Imagine the look on his face when you surprise him with a classic Fossil watch! Who would want to miss that?
3. What do parents give for an engagement present?
No matter what it is, gifts from parents are always precious for a child. It could be a family heirloom or something the bride or the groom has wanted since childhood. Parents can also decide to host the engagement party on behalf of their son or daughter. 
21 Amazing Gift Ideas To Impress Your Crush Who Is A Big Instagram Influencer
21 Long Distance Family Gifts They Will Actually Want To Use