Gearing up for the big day? It's a beautiful feeling to look at your partner by your side as you exchange vows of love, entering into a special bond for eternity. A special occasion like a wedding calls for special gestures, like wedding gifts for bride from groom that make her feel like the luckiest girl in the world. 
Just because you are married now, doesn't mean that you don't have to make an effort anymore. Pleasing your wife is just as important as pleasing your girlfriend (who has now become your wife). Let your bride know how much you love her and how special she is by surprising her with handpicked gifts that express your feelings.
We have a list of 25 unique wedding day gifts for bride from groom to help you add the perfect cherry on top of your bride's perfect day. Stick with us till the end and unlock an added bonus of tips for landing on perfect wedding gift ideas for bride and groom!
Best Groom to Bride Gift Ideas: Wedding Gifts from Groom to Bride
Gifts are an expression of love. The wedding day gift for bride from groom has to be as unique as your love. It does not have to be something clichéd or grand. There are many couple gift ideas for Valentine's day, anniversaries, etc. But what about D-Day? What you gift your bride should tell her how well you know her, or that you listen to her and remember what she likes.
This bridal gift from groom is the first present you will be giving to your bride after your wedding, so make it as special as possible. If you are too overwhelmed by the wedding preparations, we are here to make your job easier. Here is a list of 25 unique things which make for the best wedding gifts for bride from groom: 
1. Traditional groom to bride gift: Pearl jewelry 
"I don't like pearls," said no woman ever. Your bride is going to be drowned in gold, platinum, and diamonds. Bestow her with elegant and classy pearl jewelry or necklace that she can wear every day. Pearls signify royalty and are the perfect wedding gift for bride from groom. Plus, it's the safest choice as you can never go wrong with jewelry when it comes to your lady love.
Let your bride-to-be know she is the queen of your heart. Pearls are versatile and can easily be paired with any attire. Moreover, you can choose from pearl earrings to pearl bracelets, whatever your bride usually prefers to wear, and anything which fits your budget for bride present from groom.

Related Reading: 10 Simple Rules For A Happy Marriage
2. A silk robe
This might be one of those gifts for bride from groom on wedding day, but we all know that this is more for yourself than for her. Imagine your beautiful bride in a delicate silk robe as she emerges from her room every morning. Now, isn't that a sight you would want to wake up to every day?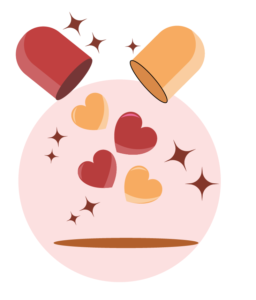 Get your dose of relationship advice from Bonobology right in your inbox
Silk is an elegant and rich fabric that is perfect for a new bride. The best part is that you can get it monogrammed with her initials. This will make it more personalized and special. Pick a gorgeous shade of pink or emerald and get ready to receive the groom of the year award from your bride. As far as gifts for bride from groom on wedding day ideas goes, this one is pretty great, right?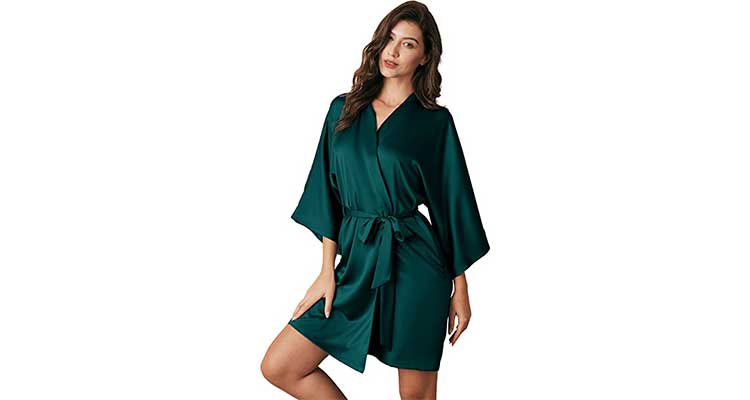 3. Personalized dress sketch
How about a personalized sketch of your bride in her stunning attire? This is one of the most unique wedding gifts for bride from groom which you can give her a few days after the wedding. Ladies, if you are reading us right now, mark it as a trendy wedding gift for your groom-to-be.
Pictures are worth a thousand words but a handmade sketch is priceless. You can find an artist who will make the sketch for you or if you are a creative soul, you can attempt to make one yourself. You cannot buy this gift from anywhere and that is what makes it as special and unique as your lovely bride. Call the police because we've found the guy who stole our lovely bride's heart!
4. Personalized ring box is a thoughtful wedding gift
If the bride is going to use a conventional mass-produced black velvet ring box (as most brides do), it could be a good idea to improve the box and gift her a lovely personalized engagement ring box that matches the wedding theme. It will be the perfect wedding day gift for bride from groom because she will have a special box to keep her special ring.
She will cherish it forever and the box will serve as a memorable part of the wedding that she can keep forever. It could also be something that matches the theme of your romantic marriage proposal. Like any other jewelry gift from groom to bride, a beautiful case also counts as a thoughtful idea.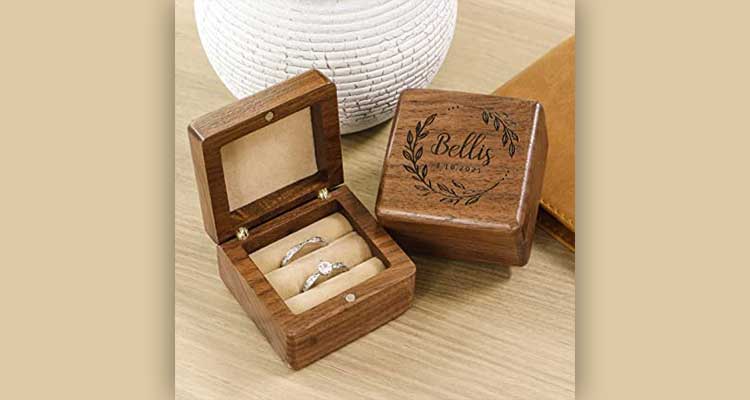 5. Clutch for the bride-to-be
On the wedding day, a handbag comes in useful for holding little items like a monogrammed handkerchief, powder, lipstick, and other essentials. Find a clutch that matches her attire and keep it waiting for her on the day of the wedding. She will be relieved to know that apart from the dress and makeup, she does not have to worry about carrying her other things. 
You can even hide a little note inside the clutch with something like "I cannot wait to spend the rest of my life with you" or, if you want to be naughty, then, "Waiting to rip your dress off!" also works. It will be one of the best wedding day gifts for bride from groom.
6. Bridal shawl/wrap
Isn't it all about the dress? But some brides forget that the evenings can turn chilly as well. Give her a lovely shawl or wrap to go with her gown, and she'll have warm, fuzzy shoulders to match her warm, fuzzy vibe. It will make for a cute wedding gift for bride from groom, because it will remind her that you care about her well-being which is ultimately the true intention behind the bride present from groom.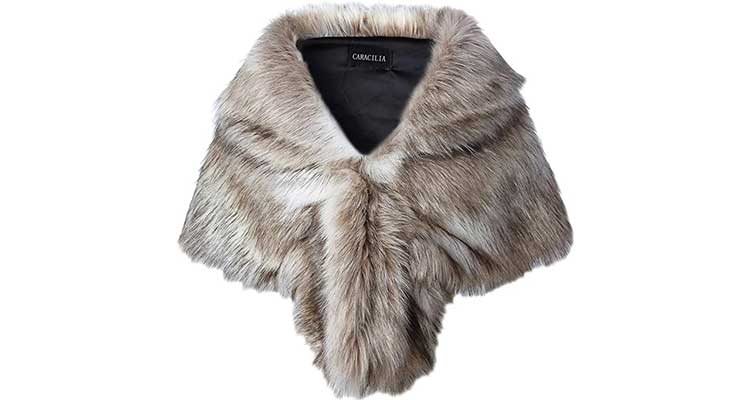 7. Personalized phone case 
Is your bride to be obsessed with the 'gram? Well if she is already married to her phone before she is married to you, acknowledge this obsession of hers by gifting her a personalized phone case. It could be something she loves like a particular flower or a pattern or it could be a photo of the two of you captured by her during the golden hour which makes the whole wedding gift exchange extra special.
This is one of our more ingenious gifts for bride from groom on wedding day ideas, because you can really go all out with the personalization of it. If you want to make things extra special, pick out a few of her favorite outfits and gift her phone cases that match each of those dresses. Did we hear a little gasp? Well, that's the sound of your bride being floored by you.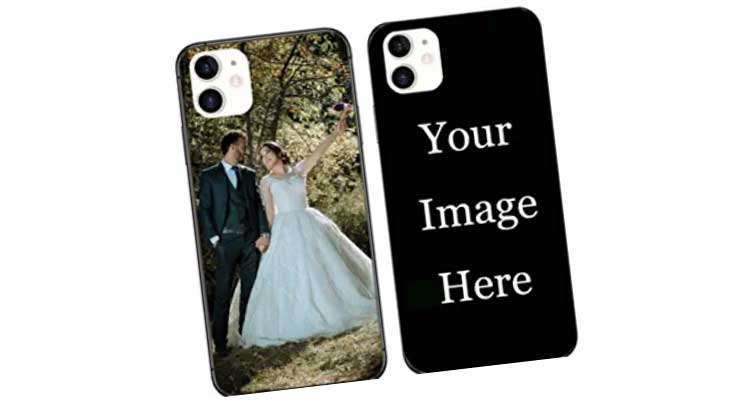 8. Coco mademoiselle by Chanel
The only woman a man can lose his wife to is Chanel. This is a unique wedding gift idea for bride from groom, because if she wears this perfume on the day of the wedding, the scent will forever remind her of the wedding day. A famous oriental scent that exudes confidence in its romanticism.
Coco Mademoiselle is a vivid orange, jasmine, rose, and patchouli scent that is worn from the first spray to the first dance! Win her heart all over again with this amazing gift for spouse on wedding day and she will thank you for it every time she wears it.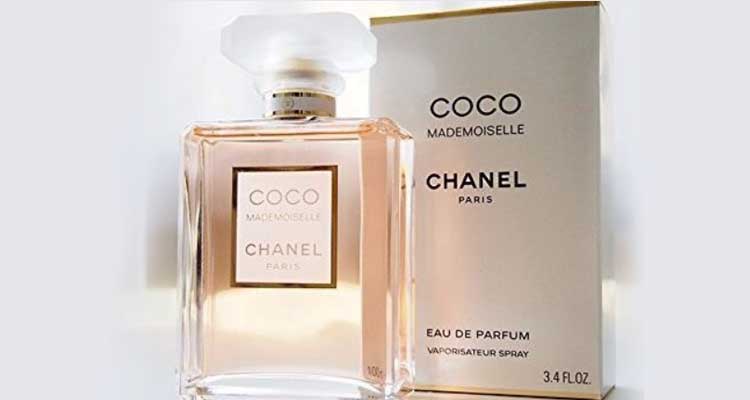 Related Reading: Small Romantic Gestures For Him – Things Men Find Romantic
9. The silver sixpence 
We've all heard of the bride wearing 'something old, something new, something borrowed, and something blue', but did you know there's one more line that ends this rhyme? It ends with the phrase 'and a silver sixpence in her shoe'. For many years in Britain, a bride's father would slip sixpence into her shoe just before she went down the aisle.
This was meant to bring good luck and to wish the couple happiness in their marriage – such a wonderful concept and nice touch! Giving your bride-to-be a sixpence will be one of the best wedding gifts for bride from groom as it will communicate that you believe in traditions and also want to be blessed with good luck for a happily married life.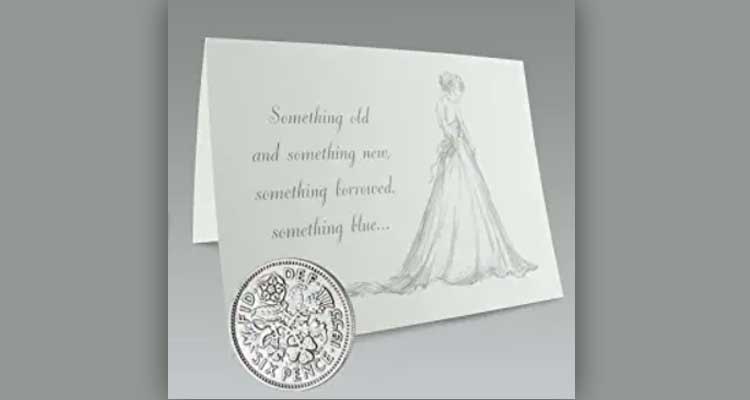 10. Choreographed dance 
Love cannot be bought. Similarly, some of the finest gifts for bride from groom on wedding day ideas are those which come without a price tag. Surprise your bride-to-be with a specially choreographed dance and perform it on the day of your wedding. You can take the help of the groomsmen or even the entire bridal party. Select a song that has sentimental value to your love story or make a medley of all her favorite songs and dedicate the performance to her. We can already see her tearing up!
11. A letter of love is a great gift for spouse on wedding day
In this day and age, when everyone has forgotten how to write a love letter, receiving a handwritten note is perhaps the nicest present you can give your sweetheart. Nothing compares to knowing that your spouse took the time to reflect on what you mean to him. A charming, precious gesture, a handwritten love letter will be treasured for many years to come. It is one of the most personalized wedding day gifts for bride from groom. 
12. Scrapbooks are excellent exchange gifts 
As we said, the best wedding gifts for bride from groom are those which come without a price tag. Making a scrapbook appears to be a significant undertaking. Granted, you need to cut out beautiful paper, attach old ticket stubs, glue in the first chocolate bar wrapper you shared, add little notes and captions, and all this is time-consuming, but the rewards are immense!
Moreover, with today's simple web tools, you can easily add photos, drag and drop, and create a great gift for your future wife, which she will show everyone with pride in her voice and love in her heart. Trust me, it can compete with any other expensive wedding gifts for bride from groom and win the race!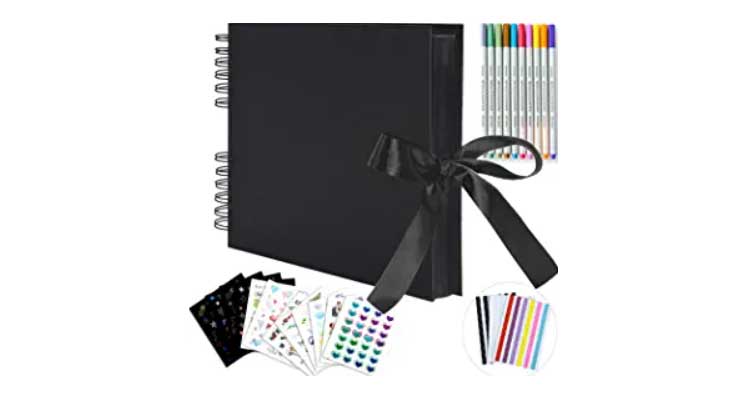 13. Milestone maps 
Do you have a love story riddled with clichés? Well, then make your wedding day gift for bride from groom as romantic and epic as your love story. Give your bride a milestone map. Cherish the day you met for the first time, the first kiss you two shared in the rain, the first time you said "I love you", and that beautiful moment when she became your wife. Gift her all of these memories in the form of a customized milestone map. 
Related Reading: 21 Last-Minute Gift Ideas For Your Wife's Birthday | 2022
14. Scented candles 
Maybe this is more of a gift for both of you rather than one of the wedding gifts for bride from groom. A gift for the senses, give your bride an aromatic scented candle that reminds her of a special moment that transpired between the two of you. Every time she lights it, the aroma will transport her to your first date or the first time you both shared a kiss. It could also be a scent that was around when you surprised her with the big proposal. Not so much of a traditional groom to bride gift but it's surely made for the occasion.
15. Couples' personalized lamp 
The wedding day is special. But the wedding night is equally special for a newly married couple. One of the most unique wedding gifts for bride from groom is a personalized wooden lamp that has your names carved on it (just like you have your names carved on each other's heart). What makes it special is that your bride will be moving into a whole new environment and gifting her something, especially for her new room, will enable her to feel connected and comfortable in the new environment.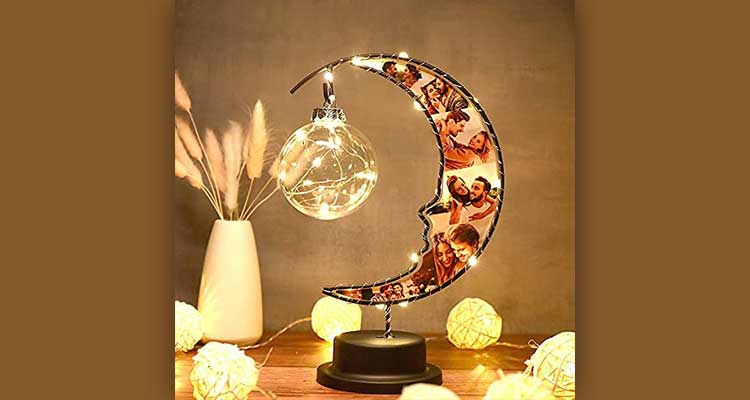 16. Sexy lingerie
We all know this is a gift for you and not her. But receiving lingerie as one of the wedding day gifts for bride from groom will be exciting for her too. Sexy lingerie can spice up your special day. Select something you have always wanted to see her in and also compliment her taste. If there is a particular color or fabric she likes, select that. Be mindful of not overdoing it or it might spook her, especially in the case of an arranged marriage.
17. Artisan soap box set 
You love her smooth and glowing skin, right? Why not present her with a unique collection of soaps and body washes? It is one of the more exciting gifts for bride from groom on wedding day ideas, because not only will it show your bride that you are concerned about her self-care, but you could also join her for a special bath and take your romance to the next level after your wedding.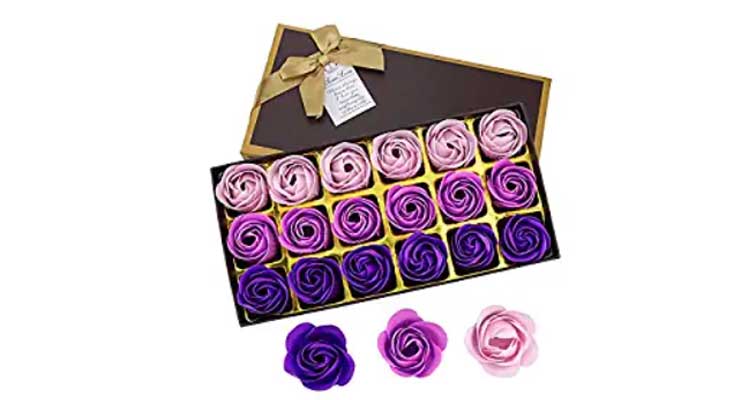 18. Gorgeous apparel as bride gifts from groom 
There is no doubt that your bride will be drowning in new clothes, but a gift from you will certainly stand out. It will be your best shot at bride present from groom if you are looking for first-night wedding gifts. An exclusive dress for the honeymoon or a branded piece of clothing she has been eyeing will make for one of the best wedding gifts for bride from groom. She will cherish the thought and the dress forever, and a smile will light up her face every time she puts it on.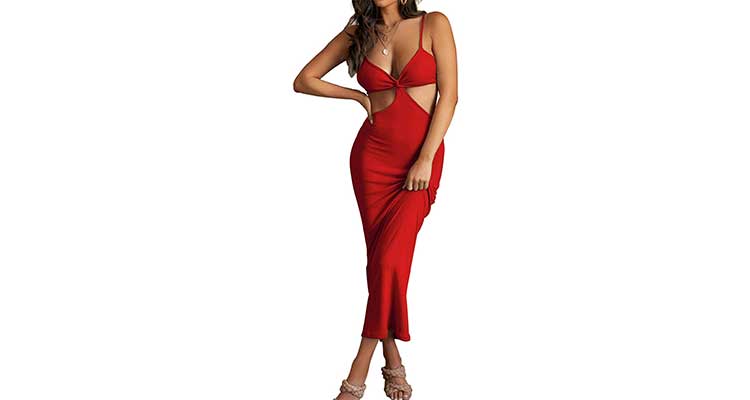 19. A photo album 
As you both embark on a new journey together, give your bride a little trip down memory lane with a unique and customized photo album. If you've been dating for a while before tying the knot, you can curate an album of your entire romantic journey that led to this beautiful moment. Such meaningful gifts to fiance before wedding will make her all the more excited for your special day!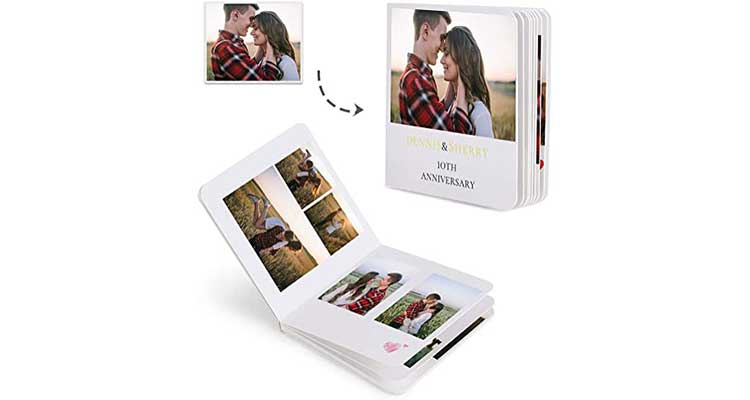 20. Passport cover 
If your future bride is as excited about the honeymoon as she is about the wedding day, prepare her for your vacation by giving her travel accessories. For instance, passport covers are one of the best honeymoon gifts that every couple loves. You can find an array of attractive, durable cases with vibrant patterns. Align it with the theme of your honeymoon destination to create a theme-based gift. It will definitely be one of the best wedding gifts for bride from groom.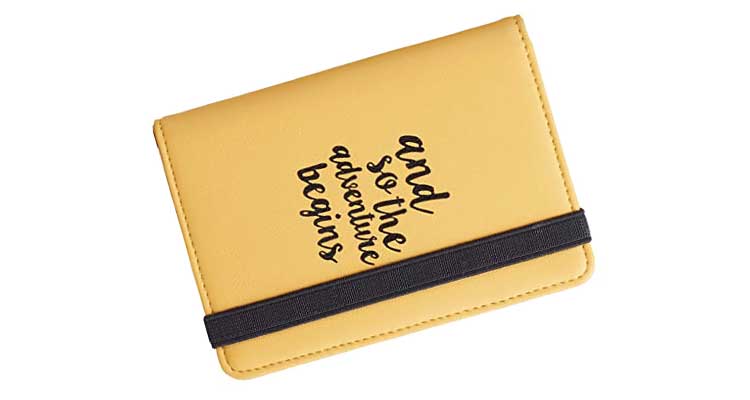 Related Reading: 10 Things Every Newly Married Couple Has Heard
21. Printed vows 
You are promising her a lifetime of happiness and companionship. Why not eternalize those vows in a special frame? Not only is it one of the most sentimental wedding gifts for bride from groom, but it's also a terrific way to give your partner special vows that you might not want to say at the formal ceremony.
 22. Champagne set 
There will be a lot of things and moments to celebrate as a newly married couple. Make it all the more special by gifting your bride a special, customized champagne set. You can either get the bottle sourced from a city known for its fine wine and champagne or have the glasses engraved with a hidden message for the two of you. You can share a romantic moment that's special to just the two of you or bring it out every time you are in the mood to get a little naughty.
23. Elegant watch 
What better than a watch to signify that you and your new bride are going to be sharing a lot of time together from here on? Yes, jewelry gift from groom to bride is sure a winner. But an elegant watch with an engraved message or a customized photo has its own charm. It could be a classy black watch to compliment the boss lady within her or surprise her with a gorgeous rose gold watch that compliments all her new outfits.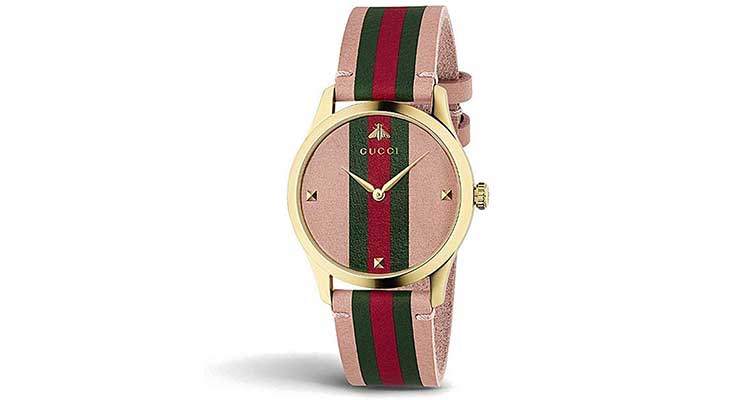 24. Leather journal 
Does your bride like to journal? Or note down the special moments of her life? If that is the case, then one of the best gifts for wife on wedding day is a leather journal. It could be embossed with her initials or the initials of both of you. If she is a literature fanatic or a movie buff, you could also get it embossed with a quote that is close to her heart.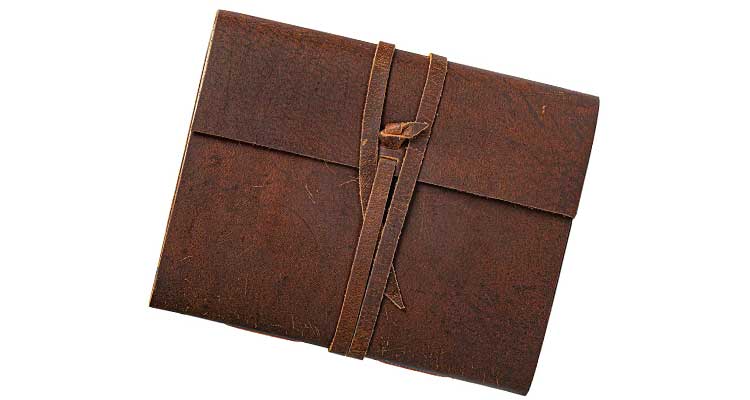 25. Special PJs 
If she's gone through the entire wedding planning process without receiving a pair of bridal PJs, it's time to make amends. A 'the bride' sleep shirt will be a warm and comfortable choice for her to wear on the wedding night. It will be one of the cozier wedding day gifts for bride from groom which she can slip into every night as the two of you enjoy some pillow talk.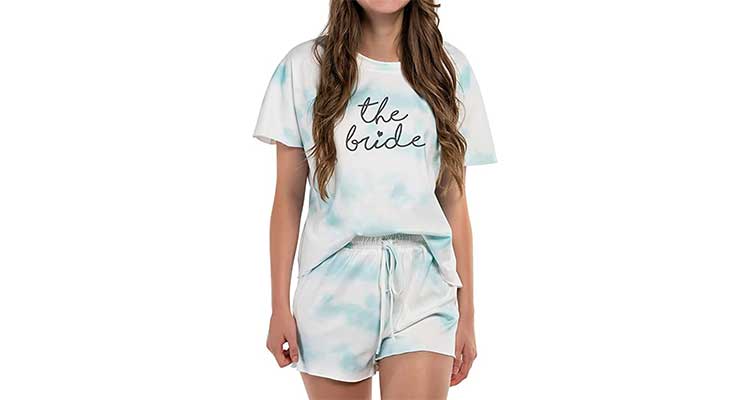 Tips for Bride And Groom Gifts
Here's a little something for the family and friends who are a bit puzzled about settling down on the perfect wedding gift ideas for bride and groom. But say goodbye to all your worries because Bonobology has got you covered. We are about to reveal some hacks up our sleeves to make this gift extra special for the newlyweds. Follow these tricks and we assure you, the bride and groom will hold on to your present as a precious possession!
$50-$150 is an acceptable price range for traditional wedding gifts depending on the depth of your relationship with the couple and your financial status
Figure out the kind of gifts they would appreciate based on their taste in things, their way of living, and special interests
Sticking to the registered items is always a good idea unless you are sure of their preferences
If you can go unique on the kitchen, bath, or home decor products, even that will be much appreciated
Pick something that will last with them for a long time
There is no harm in asking the couple about what they want because that way they can actually make a lot more use of your gift
Try to make your wedding gifts for couples as personalized as possible
Remember, people do appreciate cheques and gift cards
A wedding day is an extremely important landmark in the life of a couple. And a traditional groom to bride gift is just what you need to make the day memorable for your special lady. It is not the expensive wedding gifts for bride from groom that will matter but the effort and the sentiment attached to it. Make sure you do not forget to make your bride feel the love and gift her something she can cherish till death do you part! 
FAQs
1. Do the bride and groom have to exchange wedding gifts?
It's a common tradition for the bride and groom to exchange wedding gifts; however, it's optional. There is no hard and first rule. You are the ones who decide whether you want to follow this tradition and if yes, what would be the spending limit on the gifts.
2. What should I get my bride for a wedding gift?
There are a few things that can never go wrong as groom gift to bride, for instance, a classy watch, a beautiful piece of jewelry, or gorgeous lingerie. Other than that photo albums, a scrapbook made of the memories of your love story, and customized Mr. and Mrs. gifts are also very thoughtful choices.