Boyfriends make everything better. You love being with them. They are kind, compassionate, and supportive. They know when to bug you and when to let you have your alone time. Sounds about right? Is your boyfriend, too, your anchor and your rainbow after the storm? It's time to express your gratitude and appreciation to the standup guy in your life. Choose the right gifts to make your boyfriend remember you and make his heart skip a beat.
There are plenty of thoughtful gifts that you can give to your boyfriend. If you are a crafty person, you can try to sew a knitted scarf for him, make wall art, or a painting of the two of you. However, if you are a lazy bum like most of the people on Earth, fret not. We have got you covered. These surprises for your man will fill his heart with love and admiration for you.
50 Gifts To Make Your Boyfriend Remember You
We have curated a list based on all the special occasions where you'd want to lavish your boyfriend with gifts, quality time, and some sensual lovemaking. Even if you don't have any momentous events approaching, you can still get these cute gifts to make your boyfriend feel happy, loved, and valued.
Birthday Gifts To Get Your Boyfriend
Birthdays are a big deal. Just like you like to be showered with gifts and surprises, your boyfriend, too, would secretly expect you to do all these things to make him feel special. Listed below are some meaningful birthday gifts for him that will get you the best partner award:
1. Keepsake hands casting kit
There is nothing more loving and affectionate than holding your boyfriend's hand. Make this special moment last a lifetime with this keepsake for boyfriend. It can be a task to find a gift that's original and shows how much you care. This hand-casting kit is a one-of-a-kind choice that delivers on both these counts. It will help you spend quality time and connect with your boyfriend on a deeper level.
Related Reading: 75 Cute Things To Say To Your Boyfriend
2. Cufflinks gift set
Cufflinks are a luxurious gift. Your favorite guy can add them to his favorite blazer and he will look nothing short of royalty. Just like your heart, he can wear your gift on his sleeves all day. How sweet is that? This is an especially apt choice if you're looking for 21st birthday gifts for boyfriend who is ready to take on the world.
3. A heartwarming figurine
Looking for some gifts to show you love him more than flowers love the rain? This gift is the best way to do so. This romantic figurine portrays a man and a woman sitting together, his palm and forehead touching hers gently, complete with the words "…just the nearness of you" etched on. How incredibly poetic is that! This is easily one of the cute gifts to make your boyfriend feel treasured.
4. Yootech Wireless Charger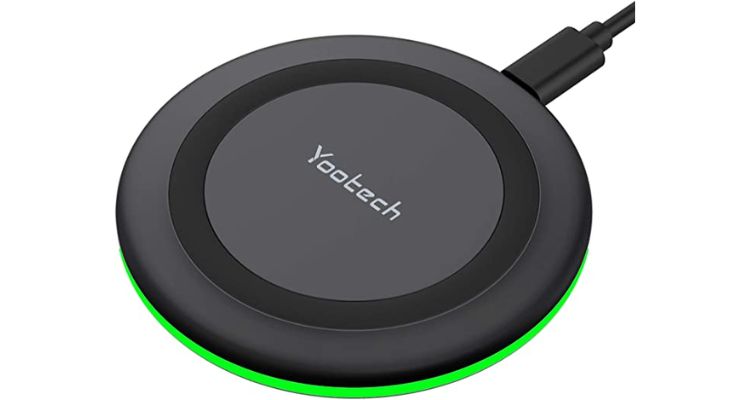 If you are looking to buy something useful because your man likes to spend time on his phone playing games or works from his phone a lot, then this wireless charger can be one of the most meaningful birthday gifts for him. This gift will ensure no messy wires are lying about the nightstand all the time. And the icing on the cake is this wireless charger doesn't come with a bright light that will keep you both up all night.
5. Gallaway Leather Desk Pad
If you are asking, "What do I get my boyfriend for his birthday?", then this is one of the best significant other birthday gift ideas that won't burn a hole in your pocket but will still be appreciated for its functionality. Since he is the best boyfriend, he deserves nothing but the best in all aspects of life including his workspace. If your boyfriend has been taking meetings from odd spaces, then give him this leather pad that will allow him to have a designated and sophisticated work-from-home spot.
6. Smart water bottle by HidrateSpark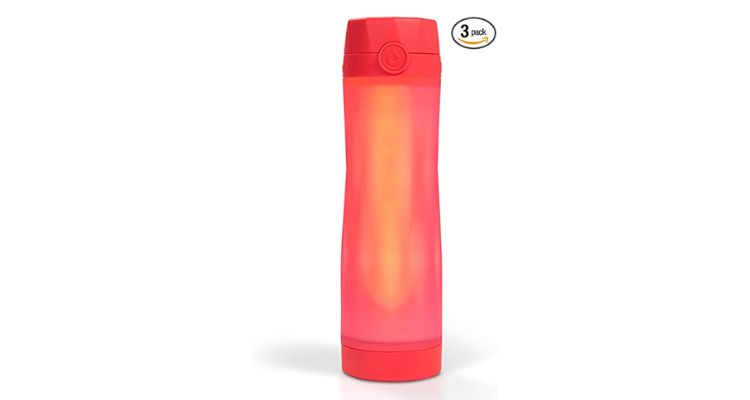 Hydration is important. Sometimes we are so engrossed in our work and daily routines that we forget to keep track of our water intake. That's why you need to get this gift to remind your boyfriend to stay hydrated. This is one of the unforgettable gifts for him that show how much you care about him.
7. Fitbit
Want to get your boyfriend something that screams high quality? Here is an option for you if you want to go all out. We know this comes under the expensive category, but hey, can you put a price tag on your beloved man's health and wellness? Your boyfriend can optimize his workout routine with a Fitbit around his wrist. This will track his health and motivate him to reach his fitness goals.
Related Reading: Which Zodiac Sign Is The Best Boyfriend
8. Watch organizer box
It's no secret how much men love watches. If your guy, too, is an aficionado, he probably needs an organizer to store his watches but hasn't gotten around to getting one. Show your thoughtfulness by getting him a watch organizer box where he can store his antiques and Apple Watches.
9. Coffee mug warmer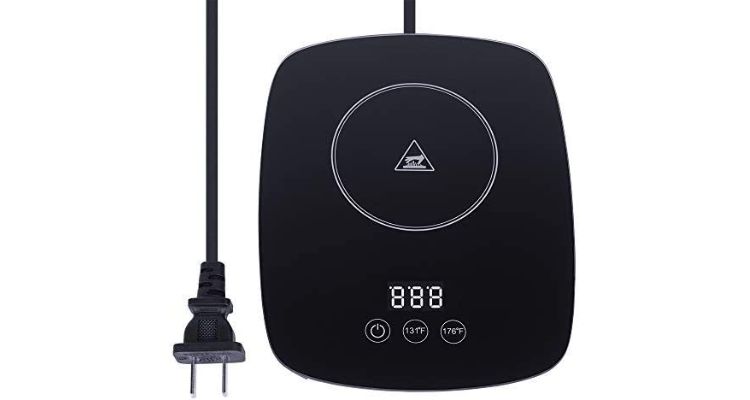 This is one of the little presents for boyfriend that will show how much you care about him because you know just how badly he needs a few cups of piping-hot coffee to get through the day. This mug warmer will act as a savior whenever he needs a strong cuppa! The mug warmer is small, stylish, and as essential as coffee is in our lives. It's a mini size…almost like the size of an iPhone. Your boyfriend can take this to work and enjoy a warm cuppa anytime he wants.
10. Keepsake rock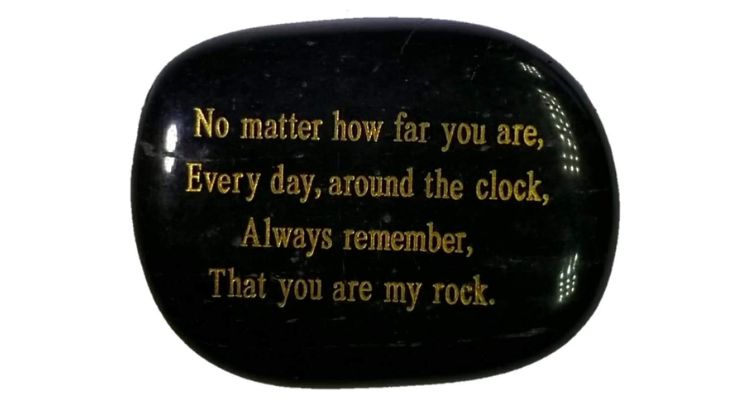 Another keepsake for boyfriend that also acts as an I miss you gift for him. When it comes to sentimental gifts for him, this is a winner. This is an everlasting, beautifully polished black stone engraved with a heartfelt message: "No matter how far you are, every day, around the clock, always remember, that you are my rock." Hands down, one of the best birthday gifts to get your boyfriend this year.
Gifts To Give Your Boyfriend On Valentine's Day
Valentine's Day is all about celebrating the love of your life. Listed below are some of the best gifts to give to your boyfriend on Valentine's Day along with a jar full of love notes and a sweet message on a greeting card. Spend the day making happy memories that will last a lifetime.
11. Key chain
Besides mobile phones, what is one thing that travels with you everywhere you go? The answer is keys. And that's why keychains make a unique gift for boyfriend. He will carry this cute gift wherever he goes. Engraved with "I promise to always be by your side. Or under you. Or on top. On my knees in front of you. We have options", this funny gift will always make him smile.
12. DIY wine-making kits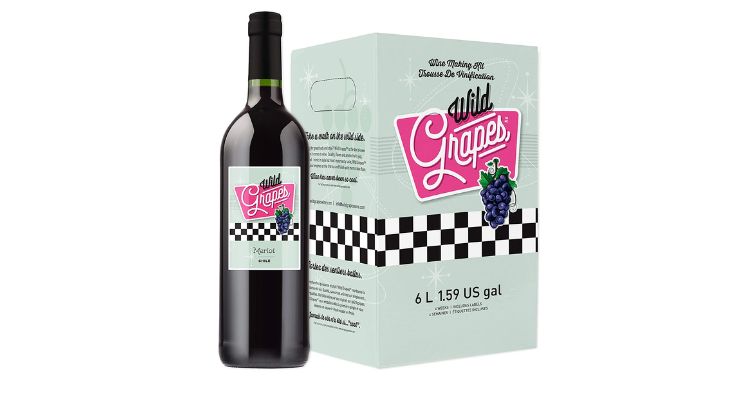 This cool wine-making easy DIY kit holds the promise of quality, flavor, and aroma, which makes it perfect for gifting to your beloved man. Make wine this Valentine's Day, then get drunk together, and enjoy some naughty time.
13. Personalized engraved photo crystal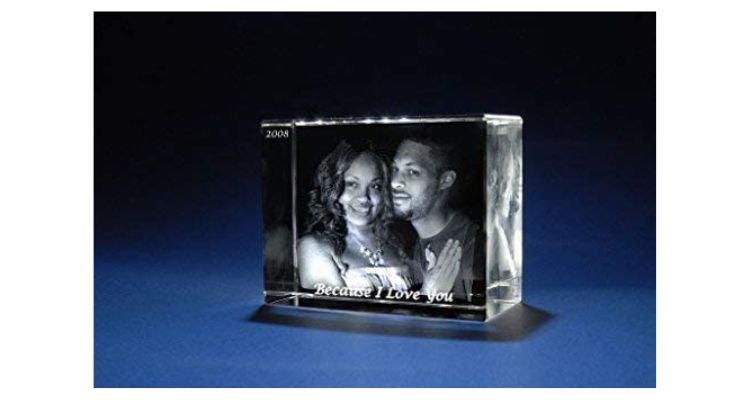 Why not impress him with some cute personalized relationship gifts this Valentine's Day? This gift is an upgraded version of regular photo frames. In fact, this is quite unique as your photo will be engraved in premium crystal. Let him know that your taste is a class apart by getting him such charming gifts. You just have to select a cute picture of the two of you and let the maker take care of the rest.
Related Reading: 30 Practical 2-Year Anniversary Gifts For Boyfriend To Impress Him
14. 3D deep sea sand art
This beautiful 3D quicksand art painting with the combination of colored sand and luminous glitter will create an ever-changing and unique sand landscape on your nightstand or your boyfriend's work desk. The circular design lends it a modern appeal and creates a calming effect.
15. Infinity bracelet for men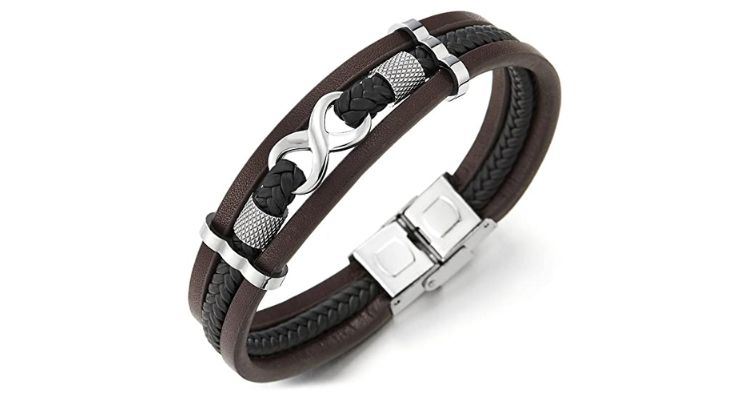 If you are looking for romantic gifts to give your boyfriend on Valentine's Day, you need to check this out. Portray your timeless and unconditional love for him with this infinity bracelet. The simple, understated design will add to his style quotient and go well with all sorts of ensembles.
16. 52 reasons why I love you
These 52 reasons why I love you card has to be one of the most touching personalized gifts for him. This is a DIY love book for boyfriend where you can write personal messages on the card and also paste your favorite pictures. It's a creative way to convey how much you love him. You can even spend the night making happy memories by making him read all the reasons out loud.
17. Heart-shaped music box
Looking for gifts to give to your boyfriend on Valentine's Day? Here is a great one. If your partner loves music, then this sweet gift will show that you went the extra mile to get something for him. It plays the melody "You Are My Sunshine". Truly, this is the ideal gift for the man who makes your heart sing.
18. Engraved compass
An antique, customized compass is truly an impressive and unique gift for boyfriend. He will truly appreciate it if he loves the outdoors or is into collecting antiques.
19. Success and inspiration jar
Want to ditch the mush and look for I'm proud of you gifts for boyfriend this Valentine's? We've got just the thing for you – a success and inspiration jar that lets your man know you are rooting for his success. With such sentimental gifts for him, you can let him know that he is the best boyfriend in the world and that you are and will always be his biggest cheerleader.
Related Reading: 28 Fun Things To Do With Your Boyfriend At Home
20. Matching couple's necklace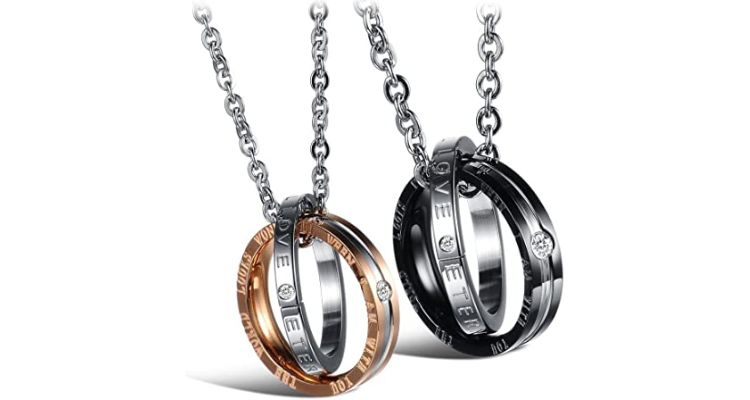 This matching couple's ring necklace is one of the most sentimental presents you can pick out for your man. Two rings intersect each other, portraying a symbolic appearance of love and togetherness. You can even get it customized by having some meaningful words engraved on it. This can also be a great gift to give your boyfriend on your anniversary.
Gifts For Boyfriend For First Christmas
Christmas is a time to be jolly and happy with your beloved man. It's even more special if it's your first-ever Christmas with him. Go through the list of gifts for boyfriend for the first Christmas and spend the evening drinking eggnog and eating cake.
21. Lindt Creation Dessert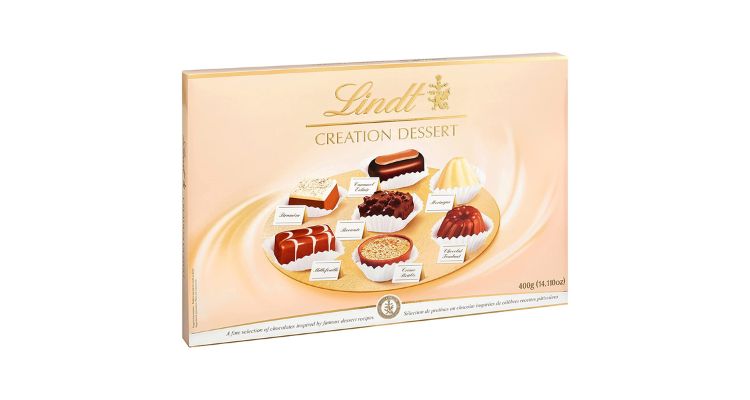 Chocolate is an aphrodisiac and a surefire way to stir up romance and strengthen or revive the love in your relationship. If you want to make this Christmas extra sparkly, get this special Lindt assorted chocolate box for your lover. It features an indulgent array of mouth-watering milk chocolate and rich dark chocolate candies carefully crafted using only the finest ingredients. This is one of the best gifts for the love of your life. Make your first Christmas together special by adding a touch of elegance with these gourmet chocolates.
22. Tie and pocket square gift set
If by your first Christmas together, you aren't sure what your boyfriend likes yet, it's best to go with a safe option than buying something expensive that he may not like. Go ahead with this quirky gift and charm him with your confidence.
23. YETI Rambler 20 oz Tumbler
Most of us need our morning coffee to kickstart our day. If that includes your man, this is one of the best gifts for boyfriend. He will think of you every time they take a sip from the tumbler. YETI manufactures not just tumblers but also mugs and jugs that keep drinks hot or cold.
24. Glass Anemone paperweight ball
This gift screams luxury as the paperweight looks nothing short of an underwater dream. It is inspired by the design of the anemones. It is life-like and full of vitality. It is an ideal present if you are still in the "getting to know each other" phase. It comes with a three-dimensional pattern which makes the crystal-clear beauty of the glass material more prominent.
25. Slim pocket card holder
These wallet cum card holders that strike the right balance between convenience and elegance make for great gifts to make him remember you. Sturdy and light, these are well-suited for daily as well as travel – and needless to say, he will think of it every time he takes the wallet out of his pocket.
26. Premium coffee scoop set
Help your boyfriend brew the perfect cup of coffee every morning with this coffee scoop set in rose gold. Even if your guy isn't a coffee lover, they can still use it as a measuring cup as it has measurements written on its handles.
27. Aromatherapy diffuser
This definitely counts as one of the best gifts to make your boyfriend remember you. The essential oils formulated using high-quality plants sourced from different regions of the world will work wonderfully to create a calming, stress-free environment to help your partner can relax after a long day.
Related Reading: 55 Serious Questions To Ask Your Boyfriend
28. Personalized custom desk name plate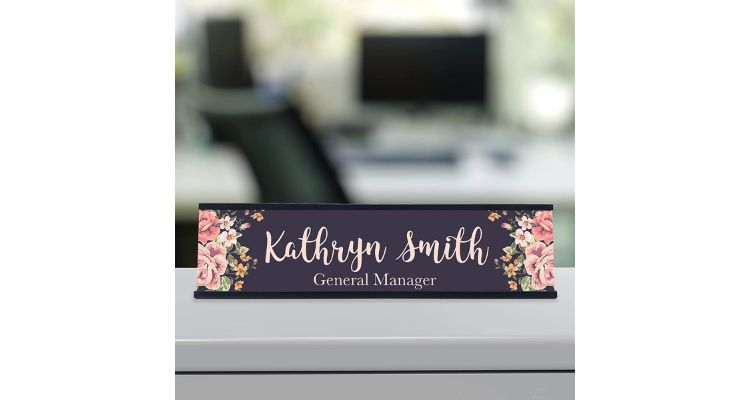 Looking for some customized gifts for boyfriend? Here is a gift idea for new boyfriend that will take him by surprise: a desk name plate to make his work space a little more elegant. This is one of the unforgettable gifts for him that will remind him of you even when you are away and he is busy at work.
29. Customized compass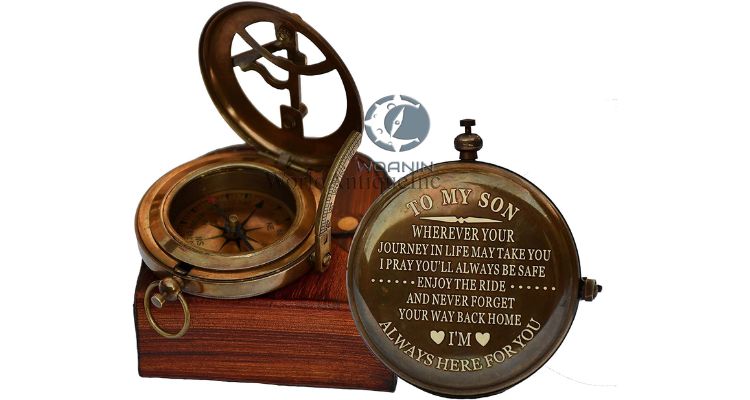 What do guys like to get as gifts, you ask? Customized gifts usually top the list because they show how much thought and effort has gone into actualizing them. If you're looking for something personalized, an antique customized compass is truly an impressive gift for your boyfriend. Whether he likes to explore new places or has a taste for finer things in life, a gift like this will make your boyfriend remember you no matter which part of the world he is in.
30. Whiskey decanter globe set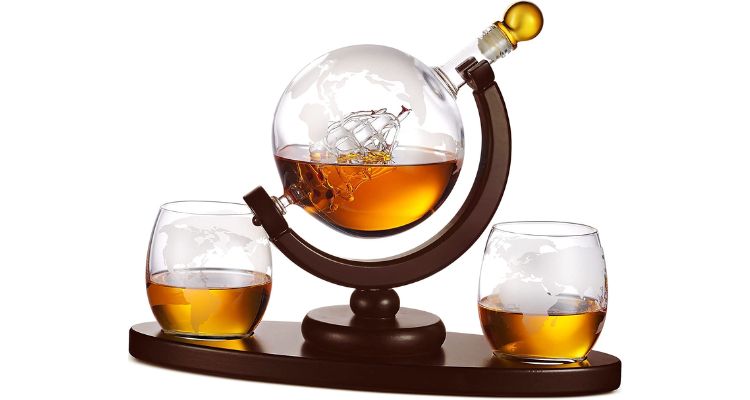 This globe-shaped whiskey decanter set is a treat for sore eyes. It looks so royal and elegant that it'll leave your boyfriend mesmerized. This gift is the perfect balance between inexpensive and worth the price. Go ahead and get this royal gift for your sweetheart.
Gifts To Give Your Boyfriend On Anniversary
Anniversary is another special occasion where you ought to express your love and affection for your partner. And choosing the perfect gift is a great way to do that. Go ahead and take a look at the list below and you will be surprised at the wide range of options we have selected for you.
31. Couple sculpture
One of the best anniversary gifts for boyfriend as it's a beautiful reminder of love, kindness, and mutual respect. This is a simple and sweet couple figurine who are kissing and holding each other with the promise of a happy and strong future together. Such heartwarming surprises for your man can enhance intimacy and love in your relationship.
32. Personalized throw blanket
Why not consider this large, cuddly blanket that is designed to offer warmth and comfort in equal measure as an anniversary gift for your boyfriend? The heartwarming love message written on it will convey the love you have for him.
33. Mug set
A mug set that says "Good morning handsome" and "Good morning beautiful" is undoubtedly a cute gift to give your boyfriend on your anniversary. Connect with each other, as you sip coffee from these mugs every morning.
34. Funny scented candle
When two people are together for quite some time, they tend to become very comfortable with each other. If that's the case with you, then you can gift this hilarious scented candle to your boyfriend and celebrate your loving relationship with giggles and laughter. It has the words, "I'm yours. No refunds. Sorry about that!". How cute is that! Plus, it smells like lavender. Indeed, one of the gifts to make him remember you.
Related Reading: 21 Ways To Be A Better Partner For A Better Relationship
35. "I love you" soundwave art
He has heard the words "I love you" from you many times. But has he seen them? With this unique soundwave art, you can transform your voice into artwork. It's one of the most sentimental gifts for a boyfriend. It shows him how much thought and effort you have put into selecting the anniversary gift.
36. Engraved pocket wallet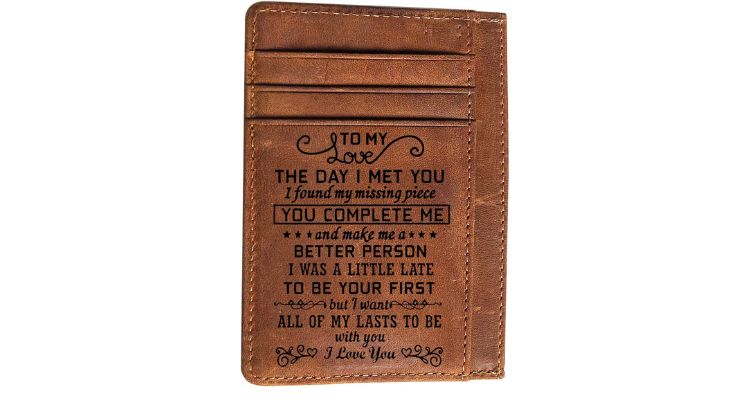 Such sentimental presents for him are a perfect way to express your feelings. The engraving on the wallet reads, "To my love, the day I met you, I found my missing piece. You complete me and make me a better person. I was a little late to be your first but I want all of my lasts to be with you. I love you." This is one of the best wallet engraving ideas for boyfriend.
37. Abstract art through intimacy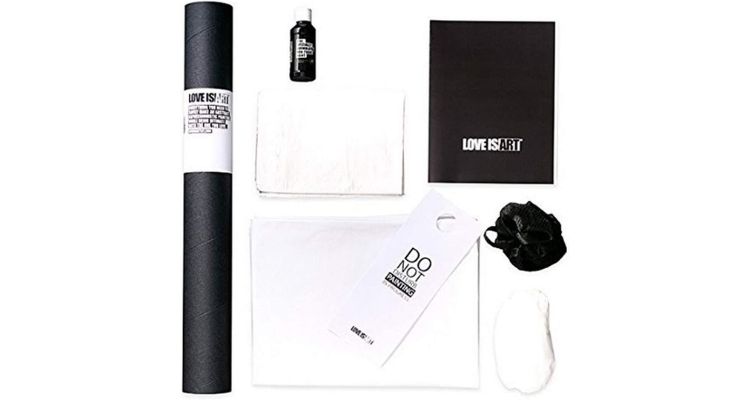 It's time to turn up the heat with this quirky gift. This is one of the kinkiest gifts that will melt his heart as well as bring a naughty smile to his face. He will never forget a gift like this. The 'Love Is Art' kit includes everything you will need to craft a one-of-a-kind abstract painting while being intimate with your boyfriend.
38. SoundBot Bluetooth Beanie
Does your man like listening to music while working, cooking, relaxing, and jogging? What better gift to give your music-loving boyfriend than a Bluetooth beanie that doubles up as a speaker that runs on Bluetooth? The answer is nothing.
39. Date night naughty card game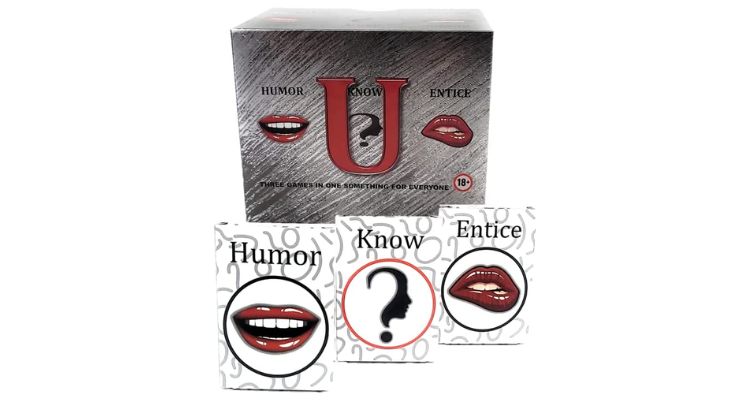 Looking to have a deep conversation with your man followed by a post-dinner romp in the sack? This Humor U, Know U, and Entice U card game for couples will make the night fun and enticing.
40. Key and mail holder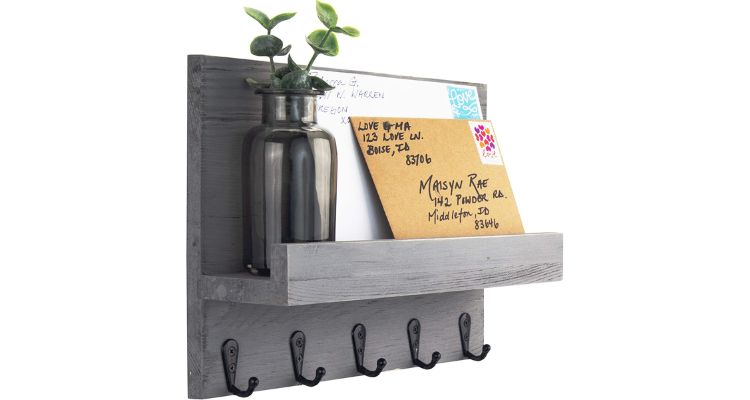 With this key docking station, your boyfriend won't have to look for his keys all over the house when he is already in a rush. Adding to the beauty of your home, this unique key and mail holder can be the perfect fit in any corner.
Related Reading: 21 Secret Ways To Say "I Love You" In Text
Long-Distance Gifts To Get Your Boyfriend
Being in a long-distance relationship can be hard. But you can get through as long as you prioritize your relationship and make an effort to stay connected and in sync. To make your connection even stronger than before, here are some long-distance gifts to make your boyfriend remember you.
41. Long-distance touch bracelets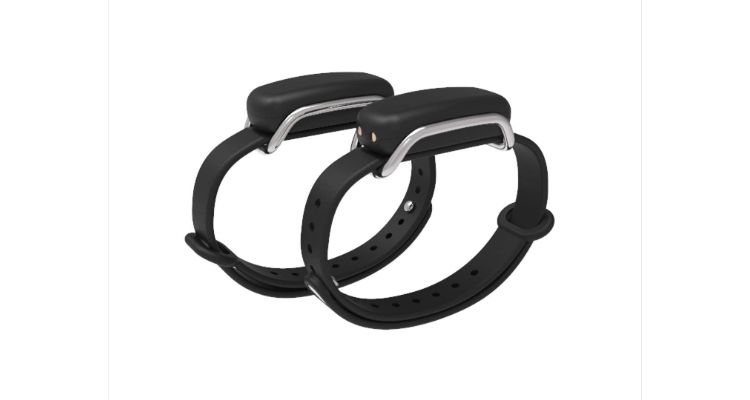 These long-distance connection bracelets are so thoughtful and sweet that they will melt your boyfriend's heart into a puddle. This pair of bracelets will keep you both connected even if you are miles apart. And do you know what makes this one of the best gifts ever? It mimics the natural vibration of your boyfriend's touch.
42. Solar wind chimes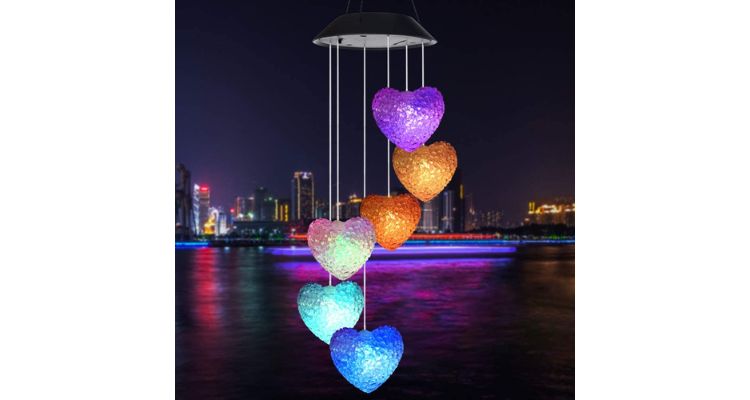 These solar wind chimes have beautiful patterns and dazzling colors. They are like a magical beam to light up your partner's heart. The brilliant light will fill your beau's room and life with colors. This is one of the most meaningful gifts on our list as it has a beautiful meaning behind it too – the heart-shaped solar hanging lights represent peace and tranquility.
43. Long-distance messages in a bottle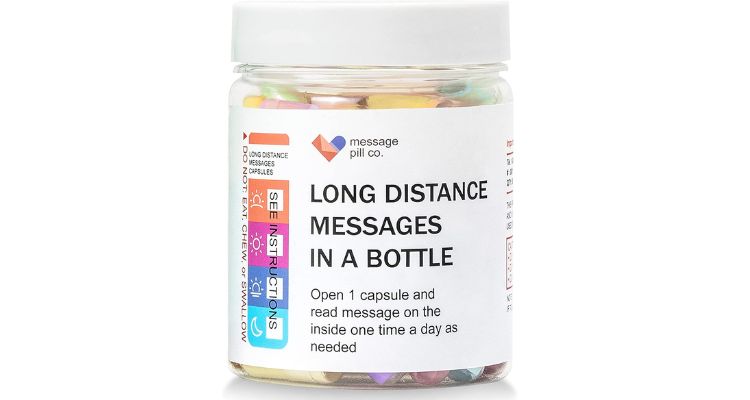 Sentimental messages in a capsule. Sounds interesting, right? Surprise your boyfriend with these long-distance messages in a bottle. Ask him to open one capsule a day. It's the perfect remedy for the ache he feels when he is missing you terribly.
44. Morse code bracelets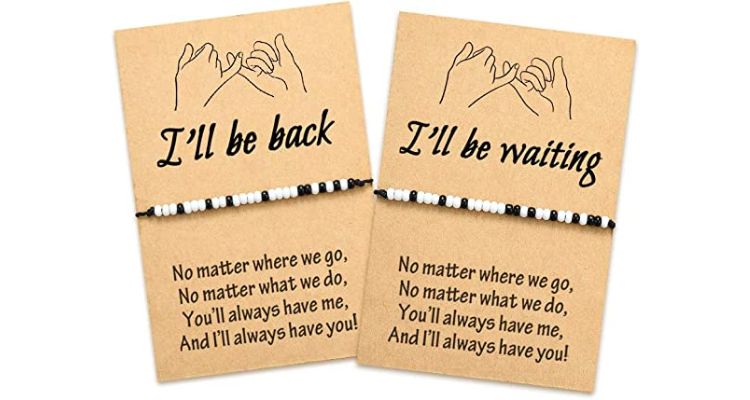 Morse code is an alphabet or a code in which letters are represented by dots and dashes. Each character is represented by a unique sequence. These bracelets have the codes for "I'll be back" and "I'll be waiting". They are composed of black and white beads. A perfect long-distance gift for hearts that are longing to reunite soon.
45. Long-distance keychain
An engraved keychain that says, "You are worth every mile between us." This will let your boyfriend know that despite the distance, your love will never fade. This is a great gift that will help you sustain your loving relationship.
46. Custom snow globes
Snow globes symbolize "happy days" – a perfect symbol to capture the essence of this long-distance relationship where you are far away from each other but still carrying one another in your heart. These snow globes make the perfect, most thoughtful gift for your babe. He will be touched when he receives this in his mail!
Related Reading: 20 Simple And Easy Ways To Be Romantic
47. Kissing whales keychain
This is one of the most romantic and adorable custom couple gifts as the whales' mouths have magnets that pull toward each other. The magnets bring the male and female whale together symbolizing a sweet and passionate love. Add a personalized touch by engraving your names or initials on the keychain.
48. Mini waffle maker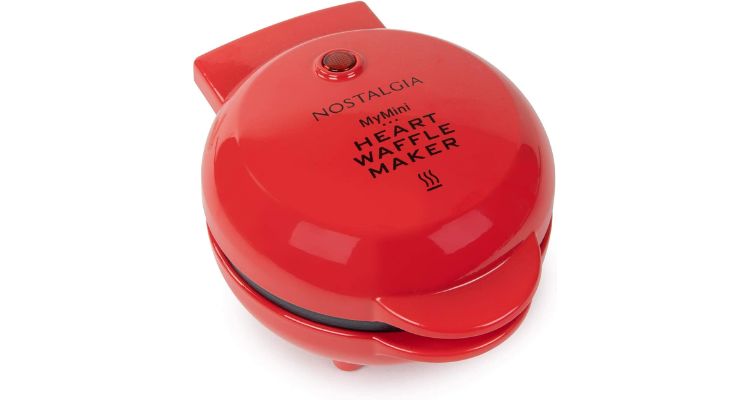 The best things to give your boyfriend to remind him of you are the ones that tell him how much you think and care about him – like this cute top-quality heart-shaped waffle maker. He will eat heart-shaped waffles every morning while counting the days till he gets to see your face.
49. Cute T-shirt
This T-shirt has the words, "Best boyfriend in the galaxy". It's true, isn't it? He is the best boyfriend and you can't wait to hold him again. For now, he can wear this shirt and let others know he is taken.
50. Long-distance love lamps
Light up your boyfriend's room just like you lit his life by getting this gift for him. Just touch your lamp and the lamp in his room will light up too, which will let him know you are thinking about him. How sweet is that! This lamp will also highlight the loving bond you share with your boyfriend.
And we have reached the end! It was one hell of a list, wasn't it? Anyway, these are just some gifts to make your boyfriend remember you. There are many other options well, such as a pocket knife, money clip, a key ring, and a docking station. The options are endless. Go ahead and select the one that will surprise your boyfriend the most.