Marriage is a lifelong commitment. While a healthy marriage rests on honesty, communication, respect, and compromise, thoughtful gifts go a long way in keeping your bond harmonious and full of love. Yes, don't underestimate the power of sentimental gifts for husband that he will treasure forever in bolstering intimacy in your relationship. 
The great thing about these gifts is that you don't need an occasion to give them to your partner. Just the fact that you love each other is reason enough to celebrate each other and your marriage. Gifts express thoughtfulness and that's one of the best ways to remind your husband that no matter how busy you get with your life, career, and kids, you will always love and care for him. 
18 Sentimental Gifts For Husband That He'll Genuinely Love
Just as women love gifts and all that pizzazz, even men like to be surprised once in a while. To help you, we have curated the ultimate list of cute sentimental gift ideas for your man that are sure to sweep him off his feet and make him stay madly in love with you.
1. Wooden watch display case
This is one of the heartfelt gifts for him that he will be proud to store his accessories and watches in because if there's one thing men like to flaunt, it's their wristwatch collection. Whoever said it's difficult to shop for men definitely hasn't seen this wooden watch display case.
Smart, modern, and metal-free design
Innovative design
Easy to clean and maintain
Related Reading: 21st Birthday Gift Ideas For Him And Her[Choices That Matter]
2. Keepsake hands casting kit
There is nothing more loving and affectionate than holding your husband's hand. This is one of the sentimental gifts for husband that enables you to immortalize that special feeling. It can be a task to find a gift that's original and shows how much you care. This hand-casting kit is one-of-a-kind and makes for a great bonding activity for couples. It will help you spend quality time and connect with your partner on a deeper level.
The unique rubbery cast captures every fine line and fingerprint for a perfectly treasured gift
A fun and memorable gift activity 
Lasts a very long time
3. Personalized engraved photo crystal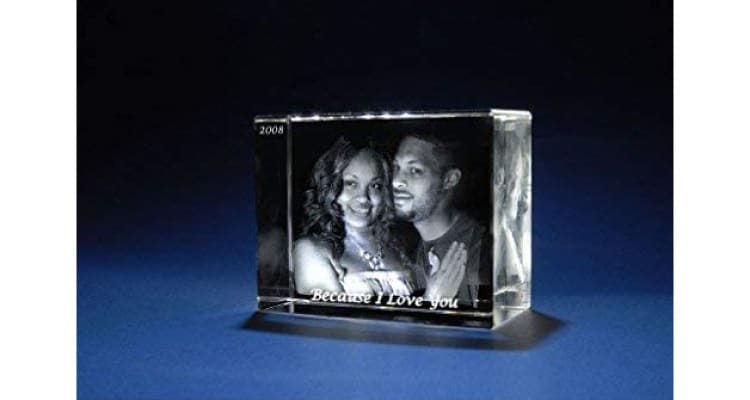 Why not impress him with some cute sentimental gifts for men? This gift, for instance, is quite unique as your photo will be engraved in premium crystal. Let him know that your taste is a class apart by getting him such charming gifts.
Illuminate any of the 3D etched crystals with a uniquely designed wooden LED base light
Available in many sizes
Invokes stunning memories and special moments
4. 3D deep sea sand art
This beautiful 3D quicksand art painting with the combination of colored sand and luminous glitter will create an ever-changing and unique sand landscape on your nightstand or your husband's work desk. The circular design lends it a modern appeal and creates a calming effect. It is one of the sincerest sentimental Christmas gifts for husband that he will treasure forever. 
Has three levels of brightness
Remote control adds to the ease of use
360° rotation that offers a different liquid motion vision every time you turn the sea sand art
5. Beard grooming kit
We can all attest to the fact that a man with a beard is irresistibly attractive. Men know this and that's why they love to groom their beards. If your husband falls in this category, get him this beard grooming kit, which comes in a luxury packaged box, and he won't have to run to the salon for beard care anymore.
The ultimate grooming set for a well-kept beard
Made of 100% natural and unique ingredients
Includes beard brush, comb, and stainless steel scissors
Related Reaing: 20 Romantic Dating Anniversary Gifts For Him And Her
6. Personalized song lyrics poster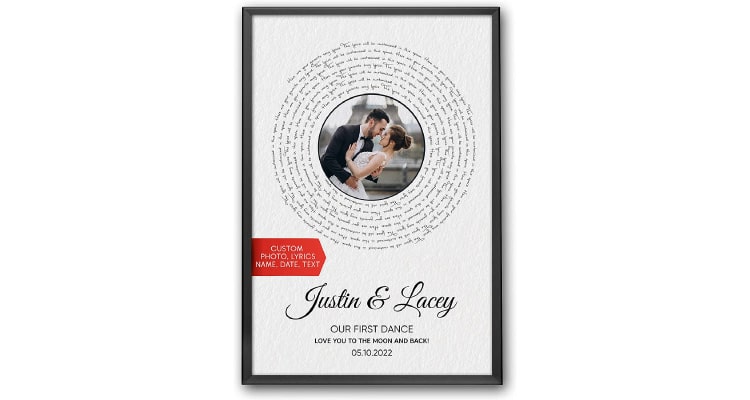 Every couple has that one song that they bond over. It could be the song you first danced to after your wedding or the song you love to play on long drives and road trips. Get the lyrics of the song that's so close to both your hearts and use them to create a personalized poster for your man. This is one of the best sentimental gifts for husband that will convey your love for him.
Click the 'Customize Now' button and upload your favorite picture and the song you have in mind
You can also customize the size and style of the poster
Created with luster-finish glossy paper
7. Magnetic heart-shaped couple bracelet
This is quite a unique gift choice for your man, as it comes with a pair of delicate heart-shaped magnetic bells that get pulled to one another when you are in each other's vicinity. These couples bracelets symbolize the eternal love and friendship between a husband and wife.  
Made of high-quality nylon string, brand new magnetic bell design, and stainless steel
Magnetic heart bracelets never fade and won't fall out
Comfortable, safe, and convenient to wear
8. Keepsake rock
When it comes to sentimental gifts for men, this is a winner. Given the unique nature of the gift, you won't have to worry about getting your husband something he already has. It is an everlasting, beautifully polished black stone engraved with a heartfelt message: "No matter how far you are, every day, around the clock, always remember, that you are my rock".
It is a keepsake that can be carried in a pocket, or placed on a nightstand or fireplace mantle
Can also be used as a great stocking stuffer for relatives and friends
The gold engraving on black stone lends it an ethereal touch
9. Customized men's boxers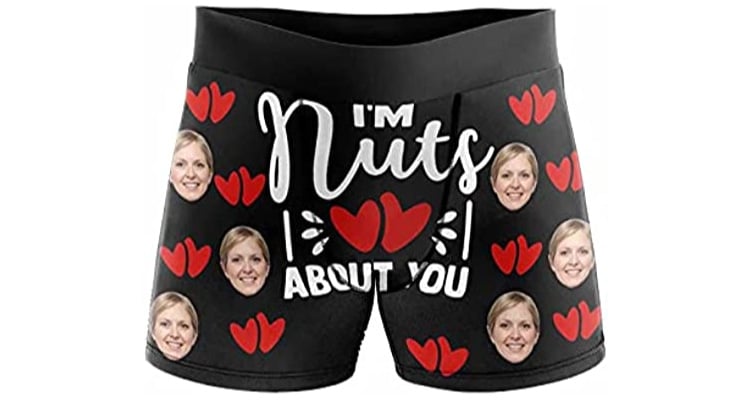 This is a funny yet memorable gift for your husband. Get it customized with your face and some heart emojis and it's sure to make him chuckle every time he puts it on. It's a unique way to tell your partner you love him. If you're looking for innovative yet sentimental gift ideas for husband, you can't leave this one out.
100% polyester
Elastic closure
Machine washable
10. Abstract art through intimacy
This is one of the kinkiest gifts that will melt his heart as well as bring a naughty smile to his face. He will never forget a gift like this. The 'Love Is Art' kit includes everything you will need to craft a one-of-a-kind abstract painting while being intimate with your husband. This is one of those unique birthday gifts for him that he will remember for a long time. 
Kit includes a 10" x 12" plastic tarp to protect surfaces
Also includes two pairs of disposable slippers and a soft mesh body scrubber
Paint is washable and non-toxic
Related Reading: 20 Tips To Get Close To A Girl And Win Her Heart
11. Wooden keepsake box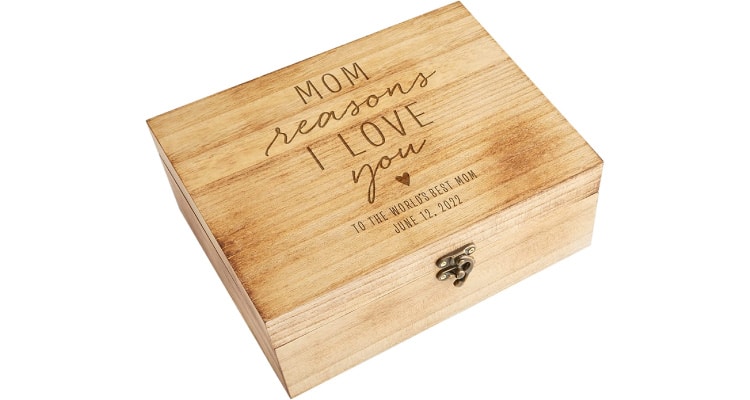 Where did your fairy tale romance take wing? Whether the locale was fancy, simple, or somewhere in between, this memento box will commemorate the start of your relationship. It is special, and unique, and makes one of the best sentimental gift ideas for husband. 
Engrave any message of up to 25 characters
Made of solid hardwood
Interior fully lined with velvet
12. Infinity bracelet for men
If you are looking for sentimental Christmas gifts for husband, check this out. Portray your timeless love for him with this infinity bracelet. The simple, understated design will add to his style quotient and go well with all sorts of ensembles.
Metal is stainless steel
The material is black and brown leather
Polished with satin finish
13. Reasons why I love you in a wooden box
This is one of the touching, heartfelt gifts for him as the wooden box contains handmade wooden hearts with laser-engraved love quotes on them. These love quotes will never fade, just like your love for him. 
The wooden box is professionally laser printed
Filled with 12 heart-touching love quotes
Contains three blank heart-shaped wood chips that you can fill out 
14. Solar wind chimes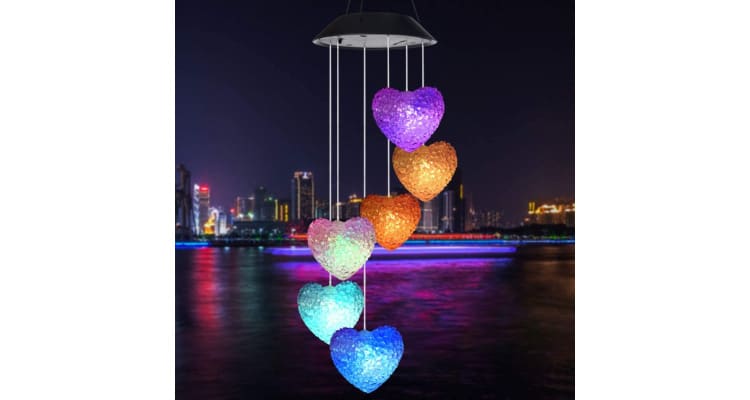 Heart solar wind chimes come in beautiful patterns and dazzling colors. They are like a magical beam to light up your partner's heart. This is one of the best sentimental gift ideas for husband on our list as it has a beautiful meaning behind it too – they represent peace and tranquility. 
At night, they will fill your home with bright, beautiful colors
Charge automatically on sunny days
Unique rain-proof and moisture-proof design
15. Heart-shaped music box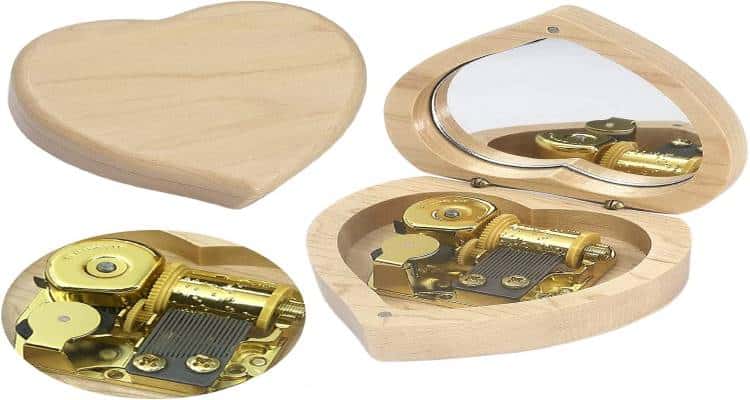 If your husband loves music, then this is one of the most thoughtful sentimental Christmas gifts for husband. It plays the melody "You Are My Sunshine" upon being opened. Truly, this is the ideal gift for the man in your life who makes your heart sing.
Made of high-quality wood
You can see how the metal instrument inside works
Wind up to play music
Related Reading: The 12 Secrets To Finding True Love
16. Engraved compass
An antique, customized compass is truly an impressive and unique gift for your husband. He will truly appreciate it if he loves the outdoors or is into collecting antiques.
Beautifully designed compass with top-quality craftsmanship
Made up of genuine brass 
Comes with a leather case
17. Success and inspiration jar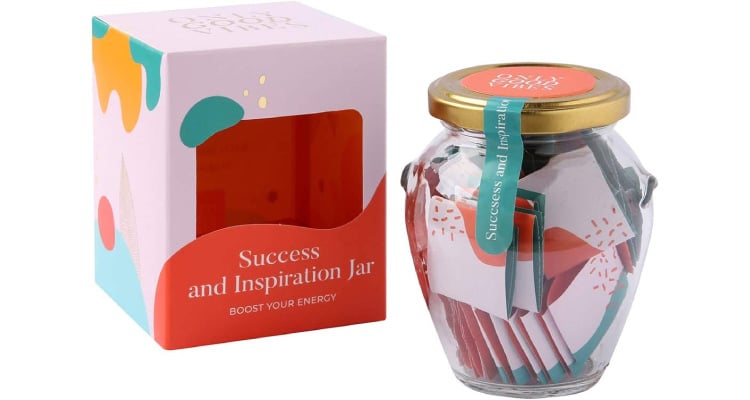 Your husband should know that you are rooting for his success. With such sentimental gifts for him, you can let him know that you are and will always be his biggest cheerleader.
The jar is beautifully packed and contains 31 quotations 
It is a Spanish glass product with a 300 ml storage capacity 
All the parts of the gift are reusable and made of high-quality paper 
18. Matching couple's necklace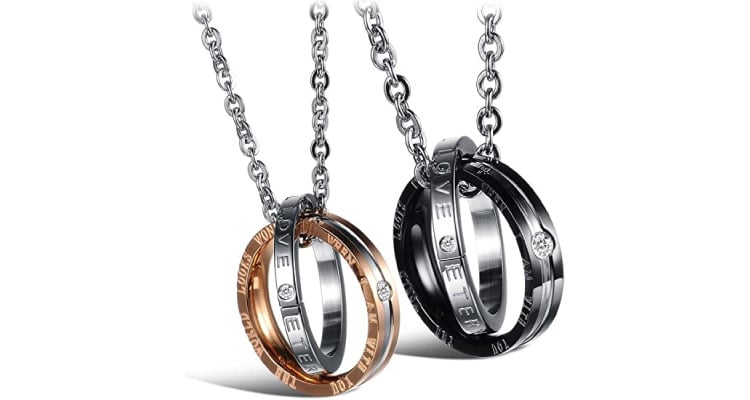 This matching couple's ring necklace is one of the most beautiful gifts for a husband. Two rings intersect each other, portraying a symbolic appearance of love and marriage. You can even get it customized by having some meaningful words engraved on it.
Made of titanium stainless steel
Exquisite laser cutting and workmanship
Lead and nickel-free
Marriage is hard work. But giving each other gifts every now and then just because isn't. These gifts can go a long way in making your partner feel loved and appreciated. Celebrate your marriage and husband with these sentimental gifts and keep the spark alive forever. 
21 Best Last Minute Christmas Gift Ideas That Will Receive On Time
26 Christmas Gifts For New Moms | Unique Motherhood Gift List [2022]