Coming up with ideas on gifts can be such a headache – especially when you're trying to think of gifting something to somebody who already owns everything! From the latest gadgets and technology to merchandise on pop culture, what do you gift someone when they have everything you can possibly think of?
Are you stuck in a slump with what to get your loved one, considering they have everything you can imagine? Are you trying to find the perfect gift idea for someone, but each time you think of something, it turns out they already have that?
Related Reading: 21 Cool Gadget Gift for Men [Best Gadget For Him] Oct 2020
Ever wondered what it's like to try and find a gift for someone who seems to have everything? Then this list is just the right place for you.
1. Retro Punk Eye Wear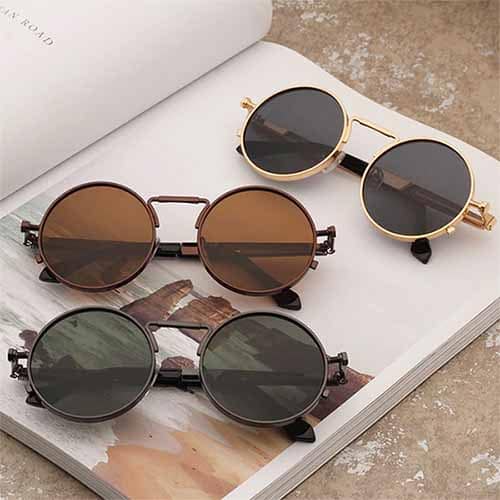 A great product and a super trendy addition to your loved ones' closet especially if they are constantly on the lookout for unique additions to their wardrobe. This fresh pair of jewel-encrusted eye glasses is perfect if your loved one has a fashionista side to them. Guaranteed to draw many, many compliments, these retro punk glasses can elevate any outfit and make your special someone stand out in a crowd. The glasses come in shades of black, brown, yellow, pink, fuchsia, red, and blue and can be styled any way you like to add a little oomph to your daily OOTD – and the best part is it's unisex!
It's not specific to a man or a woman, just specific to someone's personal style. Handmade and unique, this is the kind of quality high fashion you are looking for. Eye wear that has been created to look absolutely fabulous. We are certain that your special someone definitely does not already own a pair of these!
2. A Hot & Cold Therapy Cuddle Llama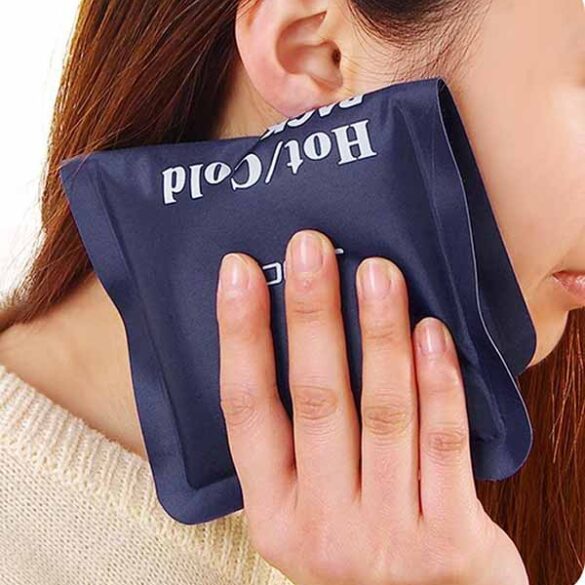 Here is an adorably cute find to gift your loved ones to hold on to for the days when they are feeling a little under the weather. All Better Critters hand make these huggable microwavable hot and cold Therapy Rice pack cuddle toys. Made to order for your special someone, this cute llama toy is the perfect hot & cold therapy companion. This lovable plush toy is a great source of weighted comfort—hot, cold, or room temperature and can also double up as a great bedtime buddy.
All your loved one will have to do is heat it up in the microwave and get comfy with their favourite book, TV shows and snacks. The Llama is especially great for menstrual cramps and joint and muscle discomfort and when not in use, it adds a cute accent as a bed pillow. They would just love you for a gift like this.
3. 'Starry Night' Framed Night Light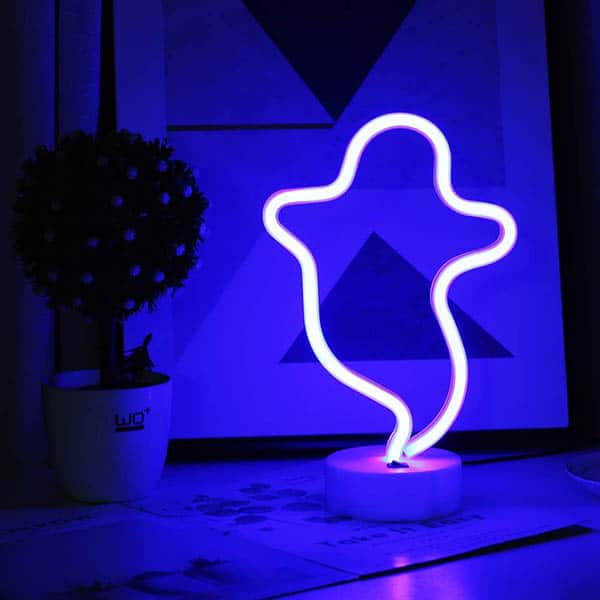 Is your loved one is into art or are they the type to do up their room with unique and interesting finds? If your answer to the above questions is yes and YES, then we have the perfect gifting item for you. Check out this neat neon night art lamp on Etsy by Neon Lights and Gifts in the famous post – impressionist painting style by the Dutch painter, Vincent Van Gogh. The illustration on the night lamp is a beautiful rendition of this world-famous painting called 'Starry Night' which makes it a great conversation starter! The neon light comes in two versions of framing from white to woody and can be switched on and off with the click of a button.
Related Reading: 11 Last-Minute Hostess Gifts Ideas | Inexpensive Hostess Thank You Gifts | 2020
This lamp is guaranteed to make a great addition and add a whole lot of charm to any room – your loved one can use it as a nightlamp on their bedside table, or put it up in their living or dining space to add a bit of quirky character to their home. This is a great find and a wonderful conversation starter that can add a little oomph to any blank household space.
4. A Flower Press Kit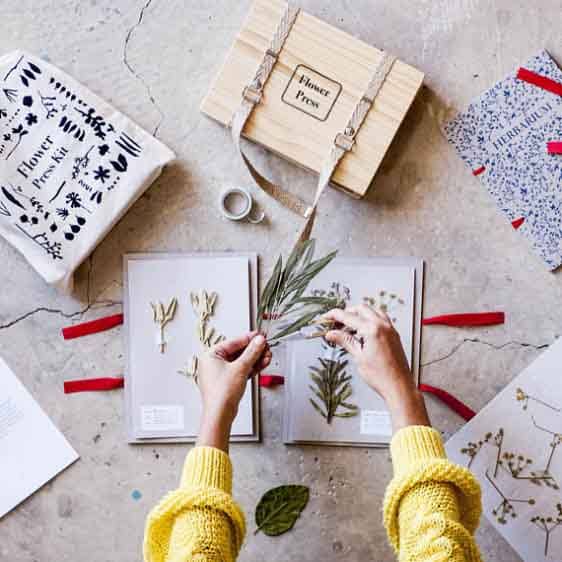 If your special someone has an artistic side and enjoys creating new things by getting crafty then this is the gift you have been looking for! This instagrammable Flower Press Kit by Textures factory makes a great last minute yet extremely thoughtful gift as it will allow your loved one to explore their environment and get in touch with nature. After the flowers are pressed, one can use them to make beautiful textures with resin art. Turn it into a phone case, a tray or even experiment with making jewellery out of it, the possibilities are endless!
The kit includes a step-by-step illustrated Handbook with instructions in English along with everything you will need to collect, press and keep your flowers! So, introduce them to this new and innovate way to create beautiful compositions by pressing flowers and watch them unleash the artist within!
5. A Makgeolli Making Kit
For those of you who are looking to gift your loved one something unique and fresh here is a Makgeolli Making Kit. This kit is ideal for those who like to experiment with Do It Yourself (DIY) projects and are into brewing! There is no better way to reap the fruit of your hard work and labour than to drink it! This kit is great for Brewing some traditional Korean Rice Liquor also known as Makgeolli. Along with its traditional charm Makgeolli also has a few health benefits. It is known to neutralize internal toxins, boosts immune system and provides probiotics for gut health.
This kit comes with fermentation starters and a 1.5L glass jar and is perfect for beginners. Featured in numerous publications, this gift is perfect for the gram! So gift your loved one an at home simple, fun, and easy experience with Ditok Makgeolli's DIY Makgeolli making kit! This is unique. We are sure they don't already have it.
6. The Mixtape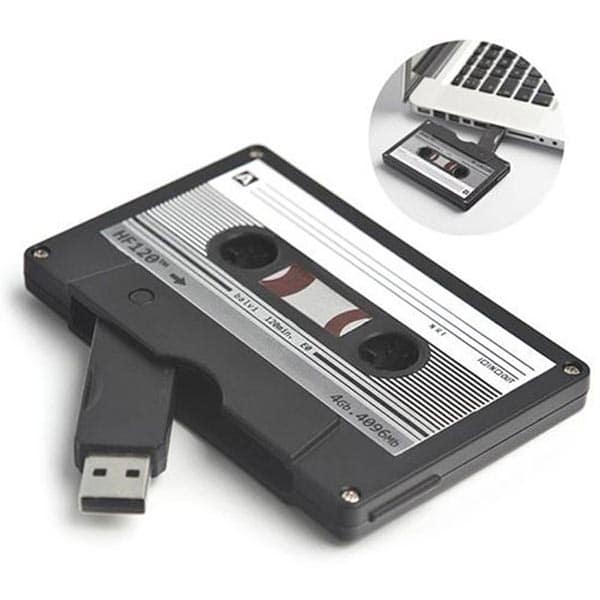 It might sound like a task to find the ideal gift for someone who already has everything that too last minute but here is a quick yet thoughtful solution for you! The Mixtape! The music equivalent of a love note. One can never have too many playlists and the best part is it can never be completely replicated! Each tape is unique to its creator which is what makes it so special! This USB pen drive looks exactly like an olden day cassette and comes in capacity versions of 4, 8 and 16GB.All you have to do is plug it in and add your shortlisted songs to it. Curating the perfect playlist is easy!
Related Reading: 21 Gifts For Your Co-Workers | Gift Like Star Performer [2020]
Just pick the songs that played when you and your significant other spent special moments together or choose bands and artists you know they will enjoy! Attach memories to the music by adding the whole playlist of songs in a note inside and show your loved one how much thought and effort has gone into creating this unique addition to their music collection!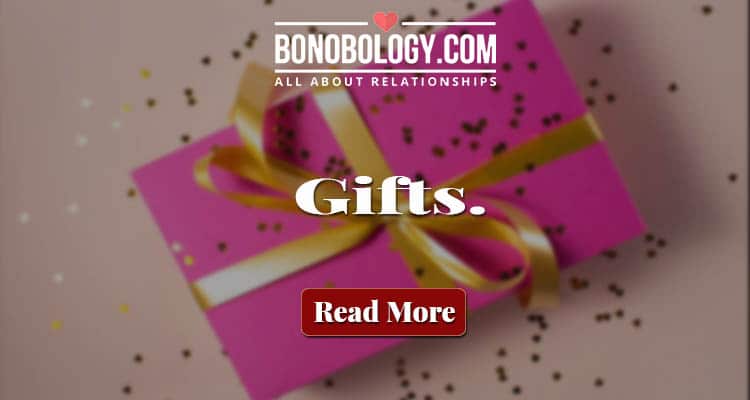 7. Dogs Over People T-shirt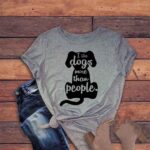 Does your close friend or loved one absolutely adore dogs? Are they the type that will avoid eye contact with humans but rush over to pet any dog they see? Do you keep exchanging dog memes and reels on Instagram all day long? Then this t-shirt is the perfect gift for them! Handmade by the Great Wood Boutique, whose main aim is to spread happiness, this t-shirt will make any dog lover jump with joy. We are sure that it perfectly captures their constant mood and even comes in a variety of colours and sizes to choose from.
Delivered with love and a set of post purchase care instructions, this t-shirt is a must have for your close friend or loved one especially if they prefer dogs over people. So let them know that you think they are totally pawsome with this cute find! They would love it. We are pretty sure they don't own a doggie t-shirt like this.
8. A Deep Tissue Muscle Massager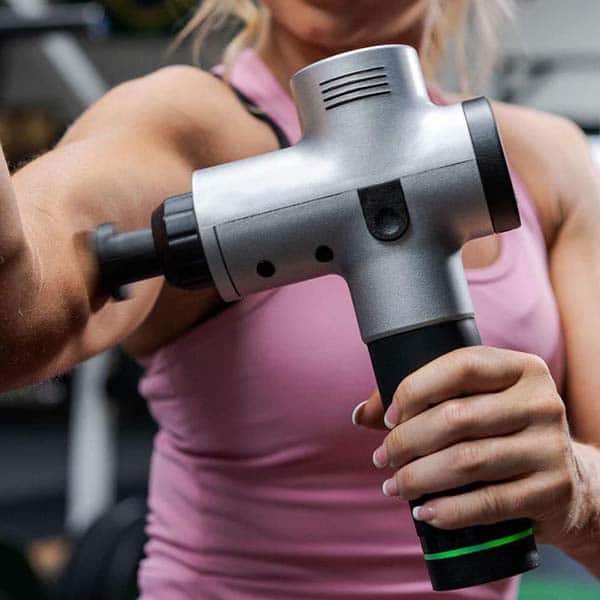 Gift your close friend or significant other the comfort of relaxation at home with this deep tissue massager. This lightweight, quiet massage gun has the ability to stimulate the flow of blood and oxygen and expedite muscle recovery. Ideal for those who are into lifting weights or have a more sporty side to them this massager helps relieve muscle stiffness and soreness, increase blood pressure and improves the overall health of the body's soft tissues. This particular model contains 6 massage heads and 30 adjustable speed levels to target all muscle groups and accelerate recovery.
Since it's cordless and handheld it can even be carried around easily. An ideal gift for your significant other, they are sure to use this post their training and workout routine. This gift is perfect for your special someone if they are a fitness lover, personal trainer or athlete. They would just enjoy this massage at home.
9. An Ecological Acoustic Speaker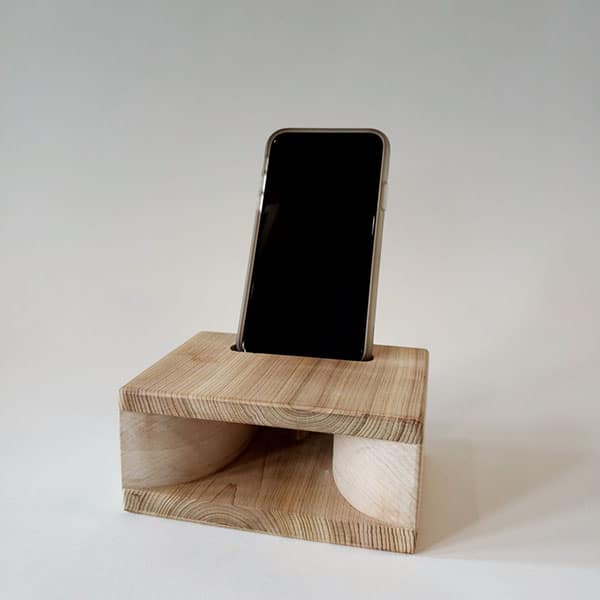 We all have our own go to wireless speakers, but it's time to take that up a notch with this innovative and ecological alternative. If your close friend, family or loved one is a gadget nut then we are positive they will flip over this one. We've found you a nifty, wireless portable and natural amplifier. No wires, No battery, No Bluetooth – No problem! This acoustic speaker is an ecological wooden sound amplifier that is universally compatible with all mobile phones. Guaranteed to increase the sound levels broadcasted from any Android, IOS or Windows smartphone significantly, your loved one will not have to keep upgrading this speaker year on year as it does not involve any programmed obsolescence.
Related Reading: 21 Gifts For Sister-In-Law | What To Get Your Sister In Law for Christmas | 2020
Crafted from wood obtained from eco-managed forests this acoustic speaker is very easy to use, efficient and decorative. The product is shipped along with its natural cotton protective cover and is available in 2 sizes. Use it without needing to keep recharging it! Isn't that a great relief? This is a great gift for someone who has it all but surely not this one.
10. Cute Wireless Hamster Mouse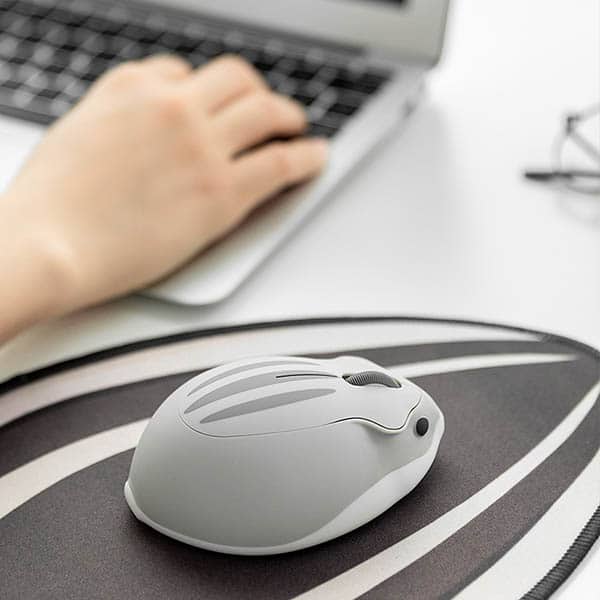 For those of you who love how cute your close friends or significant others are, pamper them with this adorable little 'mouse' mouse! This kawaii (That means cute in Japanese for you) hamster mouse has undertaken and passed multiple tests and ensures a comfortable and noise free experience especially while being used over a long period of time. Well compatible across multiple operating systems such as iOs, Windows, Linux etc, the mouse comes with a 1 year warranty.
So, go ahead and choose the cutest one from the variety of colours and add oodles of cuteness to any tech-ware. This mouse is wireless and can easily be added to any USB slot not only taking up minimal space but also offering your loved one the convince of an unfettered experience. This is a cute gift they would cherish.
11. An Ergonomic Leather Wrist Rest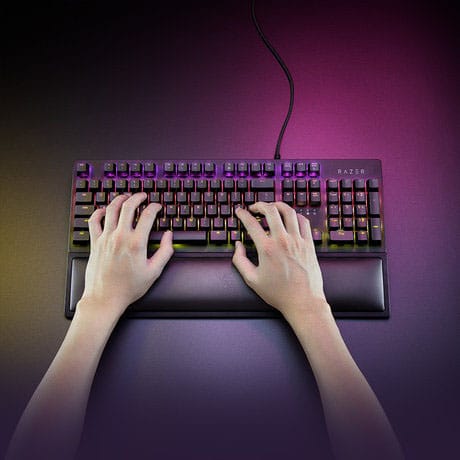 We are aware that your loved ones probably spend hours on their laptops and personal computers daily and this extended usage can significantly harm your wrists if we do not practice caution or type in the right posture. To offer the best solution and act as a thoughtful handy last minute gift here is a leather wrist rest for your loved ones' wrist. Have them place it right next to their keyboard and protect them from the possibility of a painful and debilitating carpal tunnel syndrome with this ergonomic leather wrist rest. Crafted with care and precision from high quality, full grain leather with classic saddle stitching style.
This wrist rest is completely handmade, hand stitched and hand cut for your loved ones needs. You can even request the seller to dye the wrist rest in your preferred colour so that the wrist rest matches the laptop or table top. This is a gift that the person who has everything will surely not have on their desk
This list is guaranteed to give you some amazing last-minute gift ideas which can be ordered in a jiffy for your loved one! Even if your loved one has possibly everything in their lives, these are some gifts that are so unique, they are bound to stand out and give them a reason to smile!
So go ahead, and pick something unique and quirky from this list to gift your loved one, a last minute, but totally worth it gift, that will make them realise that even after having everything, there's still room for so many more gifts.
21 Long Distance Family Gifts They Will Actually Want To Use
9 Best Gift Cards For Your Spouse [Best Gift Cards for Couples] 2020 Updated