Coming up with ideas for gifts can be such a headache – especially when you're trying to think of gifting something to somebody who already owns everything! From the latest gadgets and technology to merchandise in pop culture, how do you find exciting gift ideas for someone who has everything you can possibly think of?
Are you stuck in a slump with what to get your loved one, considering they have everything you can imagine? Are you trying to find the perfect gift idea for someone, but each time you think of something, it turns out they already have that? Ever wondered what it's like to try and find a gift for someone who seems to have everything? If you are stuck in this exact same situation, then you have come to the right place. Stay tuned to discover why!
21 gifts for someone who has everything
Yes, it's understandable that a person may have all the commodities one requires to lead a prosperous and well-off life. But technically, if you think nobody can have it ALL, especially with all the new goods and products adding up to the world market every day, then you don't need to feel lost, because there will always be that something with which you can surprise your affluent friend.
We have put a considerable amount of time to create a list of unique last-minute gift ideas for someone who has everything. Take a look at our selection and I am sure you will be able to choose more than one item from here to gift to a loved one.
Related Reading: 21 Last-Minute Gift Ideas For Your Wife's Birthday | 2022
1. Retro punk eyewear
A great product and super trendy addition to your loved ones' closet especially if they are constantly on the lookout for unique fashion accessories in their wardrobe. This fresh pair of jewel-encrusted eyeglasses is perfect if your loved one has a fashionista side to them.
Guaranteed to draw many, many compliments, these retro punk glasses can jazz up any outfit and make your special someone stand out in a crowd. As one of the more unique gifts for someone who has everything, this can be worn with anything you like to add a little oomph to your daily OOTD!
Glasses come in shades of black, brown, yellow, pink, fuchsia, red and blue
Metal framed, non-polarized glasses
UV protection coating to block 100% of both UVA and UVB radiation
Budget-friendly glasses inspired by designer models
The best part about this unisex eyewear is that it is not specific to a man or a woman, just specific to someone's personal style. Handmade and unique, these sunglasses combine fashion and quality in one place and has been created to look absolutely fabulous. We are certain that your special someone doesn't already own a pair of these!
2. Hot & cold therapy cuddle avocado
Here is an adorably cute find to gift your loved ones to hold on to for the days when they are feeling a little under the weather. Can you believe that this handmade huggable cuddle toy is microwavable? Made to order for your special someone, this cute avocado toy is the perfect hot & cold therapy companion. This lovable plush toy is a great source of weighted comfort in a hot, cold or room temperature environment and can also double up as a great bedtime buddy.
Good for menstrual cramps, and joint and muscle discomfort
Can be chilled in the freezer to use as an ice pack on a twisted ankle
Stuffed with natural buckwheat and dried lavender
Outside cover is made of polyester-cotton blend
All your loved one will have to do is to heat it up in the microwave and get comfy with their favorite book or TV shows and a snack pack. When not in use, the avocado adds a cute accent as a bed pillow with the added bonus of a soothing lavender smell. Trust me, they will so love you for a gift like this.
3. Dream-y night light
Is your loved one into art or are they the type who do up their room with unique and interesting decor pieces? Just in case, your answers to the above questions are yes and yes, then we have a hidden gem for you especially if you are looking for inexpensive gifts for someone who has everything.
Check out this neon night lamp that spells out the word 'dream'. This radiant warm neon light is unique in its own exceptional design. Now, it's even easier for you to create a romantic ambiance if you are planning an at-home date night any time soon. It will set the mood just right for a slow dancing session with your partner.
Comes with base-holder to place on any tabletop
Requires 3 AA batteries to light up
Made of hazard-free flexible neon tube 
Eco-friendly and safe for children as well
This lamp is guaranteed to make a great addition to any room. Your loved one can use it as a nightlamp on their bedside table, or place it in their living or dining space to add some quirky character to their home. This is a great find and a wonderful conversation starter that can add a little oomph to any blank household space.
Related Reading: 15 Last-Minute Hostess Gifts Ideas | Inexpensive Hostess Thank You Gifts
4. Flower pressing kit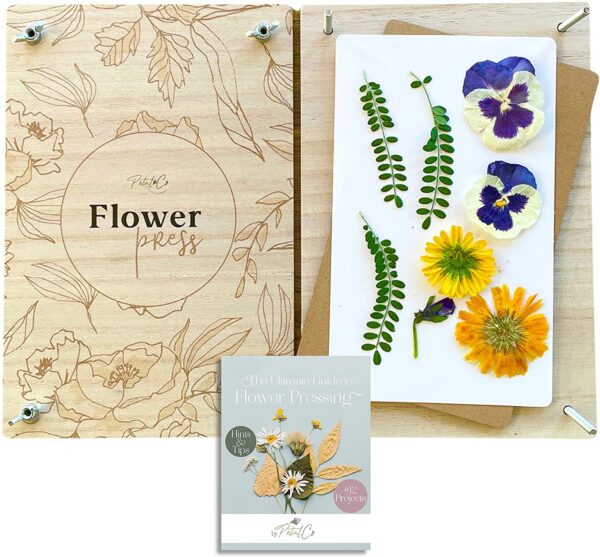 If you are dating an artist who enjoys creating new things by getting crafty, then this is the gift you have been looking for! This flower pressing kit by Petal Co makes for great last-minute yet extremely thoughtful Christmas gifts for someone who has everything.
It will allow your loved ones to explore their environment and get in touch with nature. After the flowers are pressed, one can use them to make beautiful textures with resin art. Turn it into a phone case, a tray or even experiment with making jewelry out of it, the possibilities are endless!
Comes with 7 layers of blotting paper
Wooden plates are sturdy and long-lasting
Drying cards included in this kit can be recycled
Also includes 12 wax papers and 4 bolts and washers
The kit includes a step-by-step illustrated handbook with instructions in English along with everything you will need to collect, press and keep your flowers. So, introduce them to this new and innovative way to create beautiful compositions by pressing flowers while you stand back and watch them unleash the artist within!
5. Makgeolli making kit
For those of you who are looking to gift your loved one something unique and fresh, here is a Makgeolli making kit. This kit is ideal for those who love tinkering with Do It Yourself (DIY) projects and are especially into brewing. I bet this fulfills your requirement for a present for someone who has everything.
There is no better way to reap the fruit of your hard work and labor than to drink it. This kit is great for brewing some traditional Korean rice liquor also known as Makgeolli. Along with its traditional charm, Makgeolli also has some health benefits: It is known to neutralize internal toxins, boost the immune system and provide probiotics for gut health. So you're also gifting them good health too!
Provides 100% authentic Korean rice flower
Kit includes detailed instruction manual for manufacturing process
Comes with tasting notes, label stickers and extra cap
You can drink the freshly brewed Makegeolli or store it in the refrigerator for later
This kit comes with fermentation starters and a 1.5L glass jar and is perfect for beginners. Featured in numerous publications, this gift is perfect for Instagram influencers! So, present your loved one an at-home simple, fun and easy experience with this DIY Makgeolli-making kit! This is unique. We are sure they don't already have it.
6. Mixtape pen drive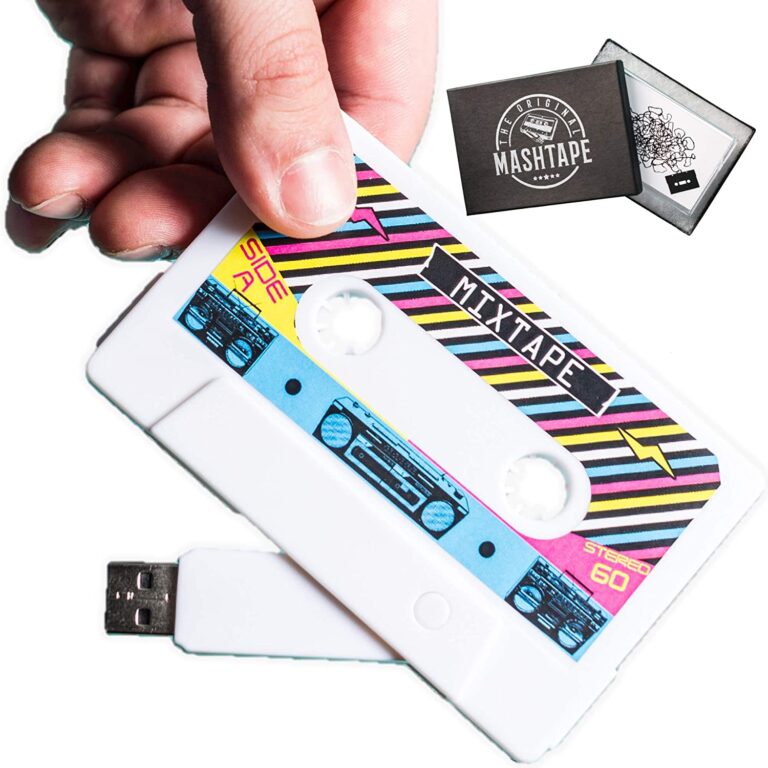 It might sound like a task to find the ideal gifts for someone who has everything and that too at the last minute but here is a quick yet thoughtful solution for you. The mixtape – the music equivalent of a love note. One can never have too many playlists and the best part is they can never be completely replicated.
Each tape is unique to its creator which is what makes it so special! This USB pen drive looks exactly like a cassette from our good old days. All you have to do is plug it in and add your shortlisted songs to it. Curating the perfect playlist is that easy!
You can also compile pictures and videos to create a digital scrapbook in this pen drive
Just drag and drop your files onto this flash drive from any digital media resources
Storage capacity is 8 GB
Just pick the songs that played when you and your significant other spent special moments together or choose bands and artists you know they will enjoy. Attach memories to the music by adding the whole playlist of songs with a note inside and show your loved one how much thought and effort has gone into creating this unique addition to their music collection!
7. Dog lovers' t-shirt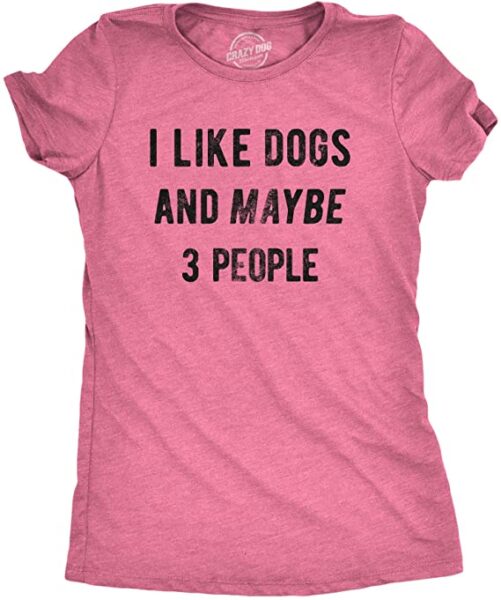 Does your close friend or loved one absolutely adore dogs? Are they the type that will avoid eye contact with humans but rush over to pet any dog they see? Do you keep exchanging dog memes and reels on Instagram all day long?
Then this t-shirt is the perfect gift for a dog lover! This handmade t-shirt is carefully crafted and is sure to spread smiles all around. It will make any dog lover want to wear it immediately! The hilarious message printed on it says, 'I like dogs and maybe 3 people'. Something all dog lovers will agree.
Variety of colors and sizes to choose from
Polyester-cotton blend t-shirt
Super soft, lightweight and great quality
Good for machine wash
Delivered with love and a set of post-purchase care instructions, this t-shirt is a must-have for your close friend or loved one if they prefer dogs over people. So, let them know that you think they are totally pawsome with one of the cutest gift ideas for someone who has everything! They would love it. We are pretty sure they don't own a doggie t-shirt like this.
Related Reading: 30 Gift Ideas For Your Co-workers | Personalized, Inexpensive Gifts
8. Deep tissue muscle massager
Gift your close friend or significant other the comfort of relaxation at home with this deep tissue massager. This lightweight, quiet, massage gun helps to stimulate the flow of blood and oxygen and expedite muscle recovery. Ideal for those who are into weightlifting or have a more sporty side to them.
This massager helps relieve muscle stiffness and soreness, increases blood pressure and improves the overall health of the body's soft tissues. This particular model contains 6 massage heads and 30 adjustable speed levels to target all muscle groups and accelerate recovery.
Battery-powered and cordless silicone massager
Easy to operate in various places like homes, office, or gym
Can run for 5 hours at low speed
Ergonomic hand-held design to carry around easily
No doubt this massager is a unique gift for someone who has everything. This gift is perfect for your special someone if they are a fitness lover, personal trainer or athlete. They are sure to use this post their training and workout routine or simply to enjoy a soothing massage at home.
9. Ecological acoustic speaker
We all have our own go-to wireless speakers, but it's time to take it up a notch with this innovative and ecological alternative. If you are in search of a cool gadget gift for a close friend, family or loved one, then we are positive they will flip over this.
We've found you a nifty, wireless, portable and natural amplifier. This acoustic speaker is an ecological wooden sound amplifier that is universally compatible with all mobile phones. Guaranteed to increase the sound levels broadcast from any Android, IOS or Windows smartphone significantly, your loved one will not have to keep upgrading this speaker year on year as it does not involve any programmed obsolescence.
No wires, no battery, no Bluetooth – no problem at all
Compatible with almost all cellphone designs and Kindle devices
11mm carved chamber to place your device comfortably
Boosts the level of sound by 8-10 dB
Crafted from wood obtained from eco-managed forests, this acoustic speaker is very easy to use, efficient and decorative. The product is shipped along with its natural cotton protective cover. Use it without needing to keep recharging it! Isn't that a great relief? This is a great gift for someone who has everything but surely not this.
10. Cute wireless hamster mouse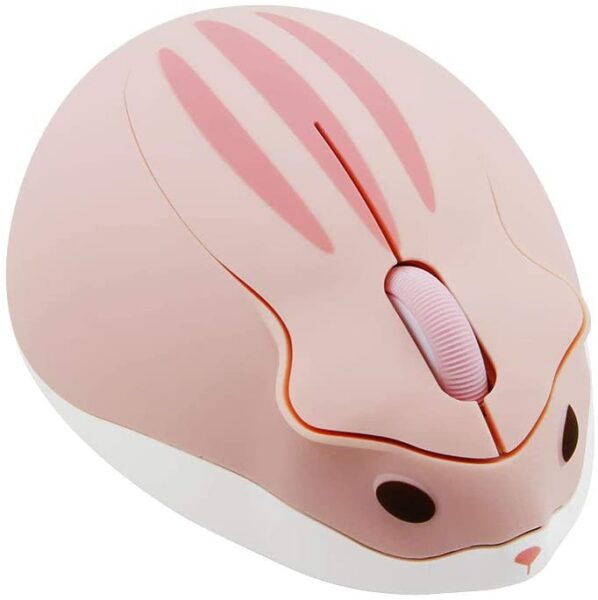 For those of you who love how cute your close friends or significant others are, pamper them with this adorable little 'mouse' mouse! This kawaii (which means cute in Japanese for you) hamster mouse has passed multiple tests and ensures a comfortable and noise-free experience especially while being used over a long period of time. The right and the left buttons are cleverly designed as the ears of the hamster along with the roller wheel on top of its head.
Powered by just one AA battery
Powerful connectivity, effective up to 10m
Well compatible across multiple operating systems such as iOs, Windows, Linux, etc
Comes with 1-year warranty
So go ahead and choose the cutest one from the variety of colors and add oodles of cuteness to any tech-ware. This mouse is wireless and can easily be added to any USB slot not only taking up minimal space but also offering your loved one the convenience of an unfettered experience. Such a cute gift and one that they will cherish.
11. Ergonomic leather wrist rest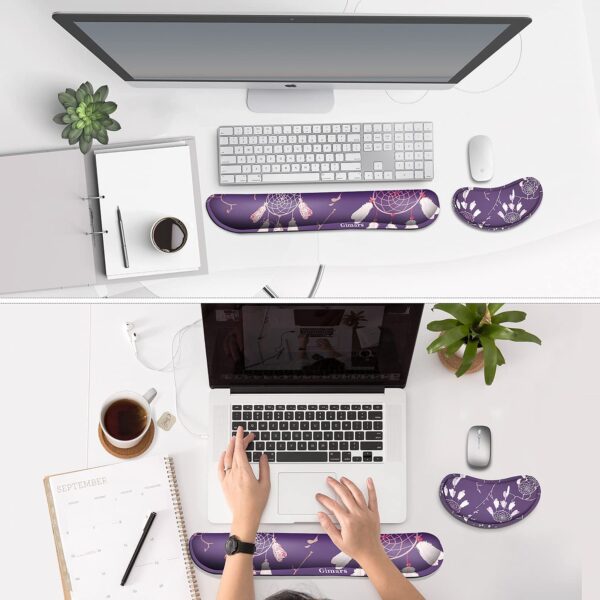 We are aware that your loved ones probably spend hours on their laptops and personal computers every day and this extended usage can significantly harm your wrists if we do not practice caution or type in the right posture.
To offer the best solution and act as a thoughtful last-minute present for someone who has everything, here is a leather wrist rest. Have them place it right next to their keyboard and protect them from the possibility of a painful and debilitating carpal tunnel syndrome. If you need some suggestions on tech gift ideas, this ergonomic leather wrist rest is worth a shot.
Carefully crafted from memory foam with classic saddle stitching style
Soft and breathable material with ergonomic touch
Non-skid rubber base to prevent sliding
Does not roll up or split open, in short, very durable
This wrist rest is completely handmade, hand-stitched and hand-cut for your loved one's needs. You can even request the seller to dye the wrist rest in your preferred color so that the wrist rest matches the laptop or tabletop. This is a gift that the person who has everything will, in all probability, not have on their desk.
Related Reading: 12 Gifts For People Going Through Breakup
12. Tabletop bowling game set
Have you spent some of the best moments of your childhood playing arcade games with your best friend? We all remember those days of sheer joy playing those super fun games like Pac-Man, Asteroids, Space Invaders and of course bowling!
What if I tell you, you could bring back a part of that memory and gift your friend a miniature bowling game set? You can quickly set up this board game on any tabletop or even on your office desk and have the time of your life bowling with your dearest friends and family. A great present for adults as well as kids — so with this gift, you double up the amusement.
Bowling lane is made of medium-density fiberboard
Skillfully designed with barrier so that pins don't get scattered
Comes with launching ramp, mini steel ball and 10 bowling pins
While searching for gift ideas for someone who has everything, go with this mini-game without thinking twice. In fact, you can carry this portable desk toy while traveling and set up your very own bowling alley right on the beach.
13. Outdoor birdhouse
So, I have a cousin who lives in the suburbs in a beautiful idyllic house. This house is like a fairy tale, I tell you, with fireplaces, a lush garden surrounded by actual picket fences, and a large backyard. As you can tell, there were hardly any typical gift items I could buy for them that they don't already own.
And then, I bumped into this absolutely gorgeous birdhouse and I just knew that it would be a delight for their garden. If the narrative seems relatable and you too have someone amongst your acquaintances like my cousin Jennifer, surprise them with this adorable bird feeder. It's definitely the most unique present for someone who has everything.
Made of resin material, hung on iron chain
Easy-to-clean hole plug attached to keep the house mess-free
Has 3 ventilation holes to provide ample light and air for the birds
Durable and safe to hang at any outdoor location
Gift this birdhouse to a friend who enjoys the gentle touch of nature and the unconditional love of animals. Once displayed in the garden or the porch, they can while away the hours looking at the birds peeping from the house, flying in and out, all day long.
14. Solar lantern
When is comes to pretty Christmas gifts for someone who has everything, we've found the perfect gift to sparkle up your friend's home this Christmas. I am sure nobody can have enough fairy lights, especially during the holidays.
Get these super cute, firefly string lights tucked in a mason jar for your loved ones. And the best part is, these lights are environment-friendly to help you save electricity. Whenever the brightness seems to be dimming, put them under the sun for recharging and don't forget to keep the On/Off switch in the On mode.
Warm white light coming out of 30 led bulbs
Set of 4 mason jars with stainless steel hangers
Rechargeable AAA batteries are included
Remove the batteries if they are left unused for a long time
You can decorate the Christmas tree with these jar lights or simply hang them on the patio, yard, or walkway to create a welcoming and festive ambiance in your house.
15. Gardening tools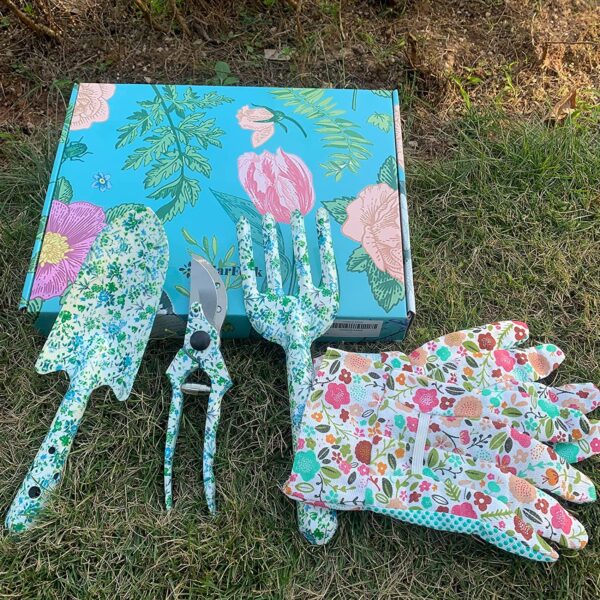 Do you have that one colleague who has always been fascinated by gardening but never got the time to pursue it as a hobby? Why not get her a little something to turn this wish into reality?
For that very purpose, this gardening tool kit would make an amazing yet inexpensive gift for someone who has everything. If she has an aesthetic sense of beauty, the pretty floral print will absolutely win her heart.
Includes 3 very necessary gardening tools
Comes with a pair of quality, anti-skid gloves
Ergonomic design to lessen arm fatigue while planting
You will receive the tools packed in a large and sturdy gift box, all set to present. And, the design on the box in soothing pastel shades is so eye-catching that you can totally avoid the gift-wrapping part.
Related Reading: 35 Funny Gag Gifts For Women | Best Gift Ideas For 2022
16. Holiday face mask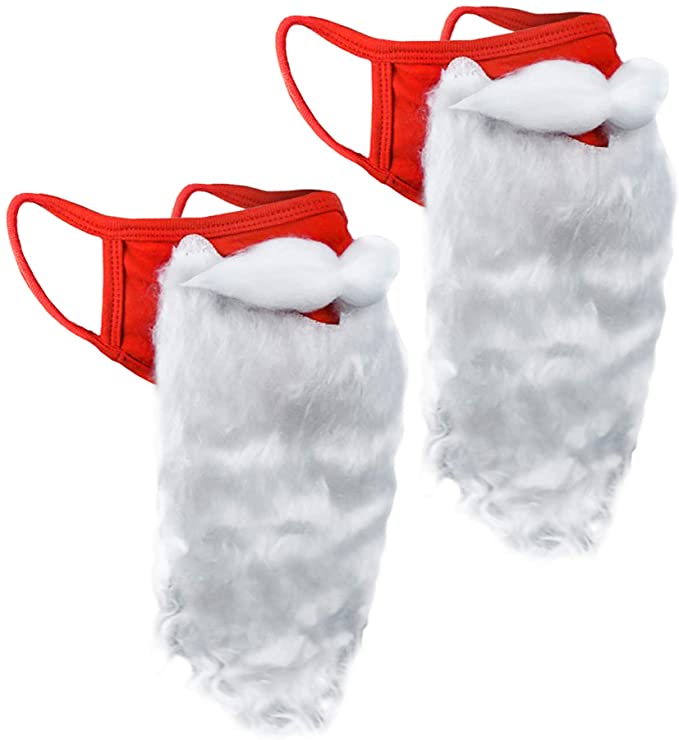 Here comes another Christmas gift for someone who has everything. During the pandemic, face masks have been a part and parcel of our lives. But how long can we sacrifice all the festive traditions and dressing-up fun for Christmas costume parties?
We can help you make the best out of this situation and turn a basic mask into a funny bearded mask. If you and your partner often do this role-playing thing where he comes as Santa Claus every holiday season, gift him these Santa masks. He'll be tickled pink — or rather, red!
Made of soft and comfy 100% cotton material
No toxic glue or synthetic adhesive has been used
One size fits all adults perfectly
You can get a whole pack of these quirky masks and add them to your presents for everyone coming to the party this year. Imagine what fun!
17. Donut throw pillow
Throw pillows are adorable – end of discussion! They are so comfy and you can carry them around the house like a security blanket. If you are in love with a foodie partner, our next item on this list of last-minute gift ideas for someone who has everything might turn out to be drool-worthy .
Check out this cute and funny decorative throw pillow that looks exactly like a donut. Just like a statement décor piece, your donut pillow will brighten up the ambiance of any room wherever you keep it. Give this a shot maybe?
Made of cotton material with sponge stuffing
No invisible zipper – the stuffing is protected by solid stitches
Advanced 3D digital printing technology used to provide more realistic look
Available in different color combinations
Think about it, you and your partner cuddling on the couch resting your back on this soft pillow, and enjoying a box full of sprinkled donuts. Now doesn't that seem nice? Well then, don't think about it anymore — just get it and do it!
18. Appreciation gift basket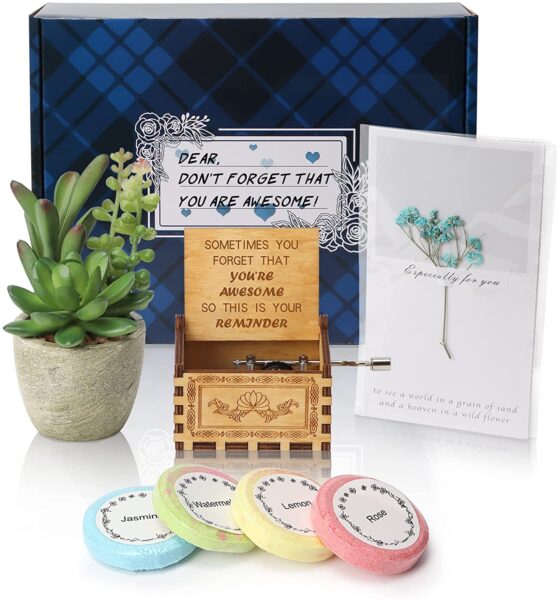 Your darling SO may have it all, but how about these sweet items to show your appreciation and gratitude for them? Have they recently scored a marvelous promotion or cracked the top 3 in a musical contest? Or are just feeling extra lovey-dovey?
This wholesome gift basket is tailor-made to convey the message of how glad you are to be a part of their journey. And that they will find you cheering them on and supporting them any time they need you by their side.
Includes exquisite music box with engraving – 'Not a day over fabulous'
Life-like artificial succulent to decorate their desk
4 bath bombs in different fragrances for relaxing bubble bath
Packed neatly in beautiful gift box
You needed gift ideas for someone who has everything, right? There is nothing like an appreciation package with a personalized greeting card addressed to the love of your life.
19. Fruit infuser water bottle
So, there is a party coming up and you are desperately in need of last minute gift ideas for someone who has everything. If your host is really into fitness, always counting calories, and focusing on their healthy diet, I bet they would love to receive a fruit infuser water bottle at their house warming party.
Made of quality food-grade plastic with flip-top lid
Functional design and non-slip gripping
You can easily remove and clean the fruit infuser compartment
Capacity is 2lb
Get this extremely functional bottle for your loved ones to encourage them to stay hydrated and enjoy the health benefits of drinking fruit-infused water.
Related Reading: 40 Best Valentine's Day Gifts For Him | Gift Ideas For Boyfriend
20. Trivial Pursuit Harry Potter edition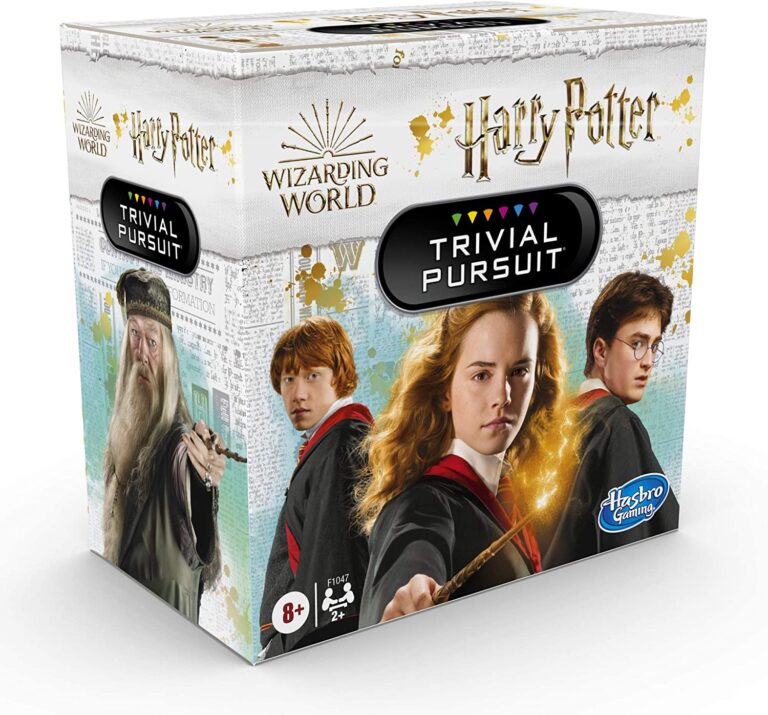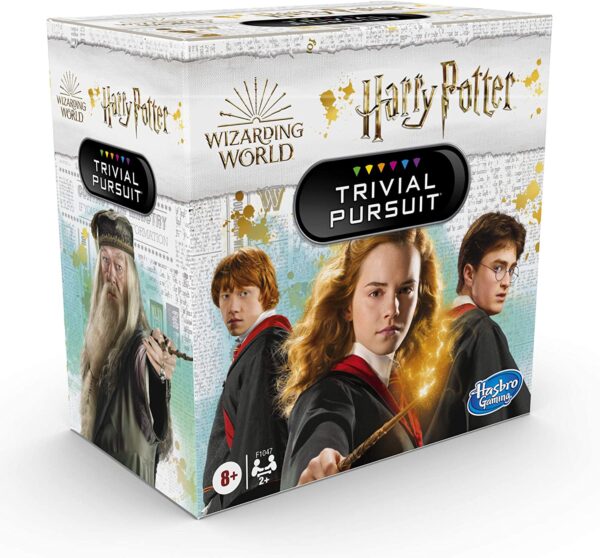 Who said Harry Potter gifts for adults are not a thing anymore? If your partner is a die-hard fan of this evergreen series, there is a perfect pick for them.
Tell me something, do you and your partner spend most of your Saturday nights at home playing board games or engaging in exciting video game battles? If so, Hasbro gaming has launched the Harry Potter version of the classic game Trivial Pursuit for just the two of you.
It features 600 hundred Harry Potter themed questions
This game can be played with 2 or more players
The first one to collect 6 cards wins
Anyone above the age of 8 can play this game
It's an ideal example of fun yet inexpensive gifts for someone who has everything. Even kids who have gone through the books and movies almost a hundred times can totally take part in the game. This could be a staple for your family game nights to have a super competitive and fun time together.
21. Adult coloring book
Let's wrap up our selection with a unique gift for someone who has everything. You know, coloring books are not exclusively designed for children anymore. They can offer a relaxing experience to adults as well to calm their nerves and deal with recurrent anxiety attacks.
Let your loved one discover an enchanted world of whimsy with this adult coloring book. As you turn the pages one after another, you will be mesmerized by artist Karen Sue Chen's stunning illustrations.
Paperback, 81 pages
37 original artwork by the artist
Illustrations are printed on single side, so no risk of bleed-through
You can use any form of color in this book
Unleash the inner artist in you and dive deep into the creative corner of your soul using markers, crayons and paints — as you wish. Rest assured, it will be a relaxing experience full where you can unleash your imagination!
This list is guaranteed to give you some amazing last minute gift ideas for someone who has everything and can be ordered in a jiffy for your loved one. Even if your loved one has possibly everything in their lives, these are some gifts that are so unique, they are bound to stand out and give them a reason to smile!
So go ahead, and pick something unique and quirky from this list to gift your loved one, a last-minute, but totally worth it gift, that will make them realize that even after having everything, there's still room for so many more gifts. And of course, there's always room for love!
21 Long Distance Family Gifts They Will Actually Want To Use
15 Best Gift Cards For Your Spouse [Best Gift Cards for Couples] 2022 Updated