Any guest knows that it's an unspoken rule to always get a gift for the hostess. Frankly, right now hostesses should be praised and acknowledged for hosting a get together after months of social isolation and inability to meet in-person. They are our saviours! Yes, we know that this year has been all about virtual gatherings but winter is coming and outdoor gatherings in small numbers are rising with everyone knowing the pros and cons of attending a party.
So, have you thought about what you are going to present the hostess? If not, don't worry – we are here to help you with a curated list. The following gifts have the potential to be a memorable keepsake and are an ideal way to show the hostess that you appreciate her efforts for planning a gathering amidst a global pandemic.
Related Reading: 21 Graduation Gifts for Her [Suits The Occasion] | Oct.2020
With a little guidance from us, you could easily be the person to gift her a practical and functional gift if she is into utility. There are fun and entertaining gifts too incase she is someone who is pleasantly surprised with offbeat gifts.
So, follow proper guest etiquette and read on to get an idea about some of the gifts that can be presented to her to make her realise that you appreciate her efforts.
1. Electric Wine Opener
A catch for any gadget-loving wine drinker! Pay attention when you are aiming the screw, and watch this electric wine opener open the wine bottle under 7 seconds! This necessary kitchen gadget which comes with 4AA batteries includes Automatic Rechargeable Corkscrew, Foil Cutter, Wine Pourer, Vacuum Wine Stopper, Charger, has the ability to open 80 bottles in one full charge. If your hostess is a wine as well as a gadget enthusiast, she is going to love this!
This stylish electric wine opener might take you far down the rabbit hole of hedonism with endless delicious wine.
2. Extra Large Picnic & Outdoor Blanket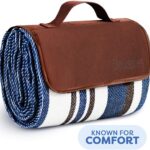 If your hostess has pets or a teething baby who loves to drool then gift her this blanket. The back waterproof material will catch all the fluid! Although this is thin, there is enough cushion which ensures that you don't feel any hardness. Perfect for the park and beach, this picnic mat has a handy strap which makes it super easy to carry over your shoulders. Even if you are tall, you will be able to curl up here and enjoy a good nap!
This picnic blanket which can easily get rid of dirt like wet grass and beach sand is a catch for the outdoorsy sophisticated hostess.
3. Original Bamboo Tumbler With Tea Infuser & Strainer
Get this original bamboo tumbler with tea infuser and strainer consisting of modern vacuum technology thus equipping this gift to keep beverages like coffee, tea piping hot for 12 hours straight or iced cold for a whole day! This product holds a good amount of tea and is perfect for anyone who isn't into coffee. It certainly keeps the beverage warm – just make tea the night before, seal it and get hot piping tea to drink in the morning.
Related Reading: 21 Long Distance Family Gifts They Will Actually Want To Use
And don't worry about burning your hands; you can hardly feel the heat when you hold the thermos. It's very convenient.
4. Bambusi Cheese Board And Knife Set
If you know a hostess who is a foodie then gift her this Bambusi cheese board and knife set. Best for any home party lover, this gift allows you to cut various types of cheese with its supreme knives. Also, this product would make it easier for her to place all the cheese and other appetisers in one place when she is hosting a party. Cleaning it is super easy as the board comes out fully when you are washing it. So no crumbs!
It comes with a stainless-steel blade and it's bamboo handle ensures that you have an easy grip and can cut comfortably.
5. Twinings Tea Bags Sampler 
If the hostess is a tea connoisseur or a tea snob, definitely gift her this twining tea bags sampler. This tea bag variety comes with 48 packs of various teas like chamomile, oolong, green tea, vanilla, buttermint and herbal among others. They go perfectly well with breakfast, kittie parties, evening snacks. With this gift, she will be able to have the freedom to have Irish Breakfast tea one morning and the Deep Black tea the next morning.
Tease the chai maniac with this gift and also consider getting a teapot for her to compliment your present.
6. Tequila Mockingbird: Cocktails With A Literary Twist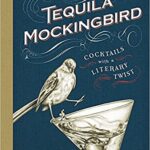 Ideal for anyone who loves simple, complex, sweet, tart, bitter cocktail recipes with a dash of literary puns. Tequila Mockingbird presents you with sixty-five mouthwatering drink recipes with a humorous take on history's best novels. This book will perfectly blend in, in a party or a drinking game. The drinks which are called Romeo and Julep, A Rum of One's Own, Love in the Time of Kahlua, The Last of the Mojitos will tickle your funny bone.
Related Reading: 10 Best Selling Relationship Books Couples Can Read Together
The recommended games at the end are quite funny and entertaining and the illustrations just enhance this book's appeal all the more.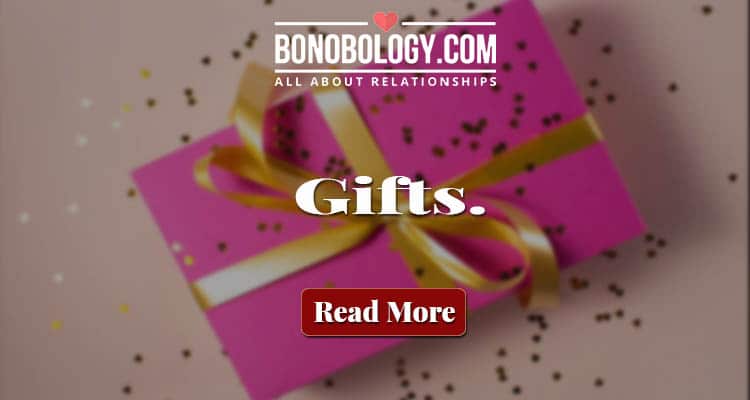 7. Fleur D' Extase (Ecstacy) Soap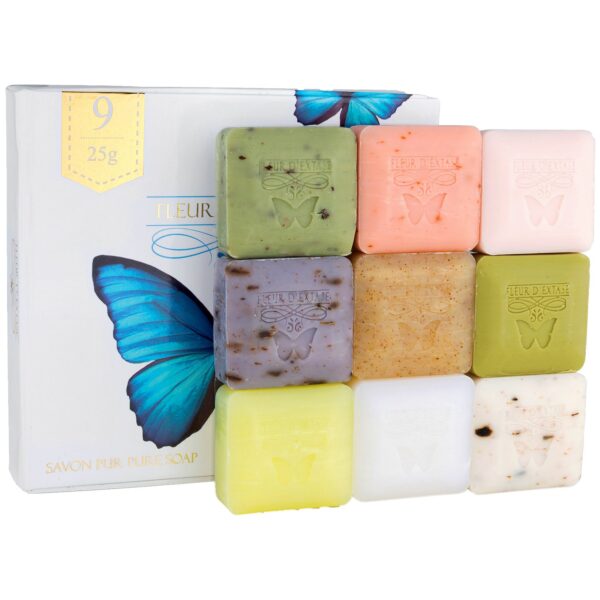 These cute and small soaps give off a beautiful aroma when wet and are very soft and silky on the skin. If the hostess loves to pamper herself and others, then gift her third soap set which comes with nine kinds of scented soaps. These soaps are free of toxic ingredients like parabens, and ethyl alcohol and would be perfect for your guests to use as well. The size is perfect. They froth easily and don't leave your hands dry at all.
Since these are small, they would be an ideal companion for traveling as well! Use them in your bubble baths to feel like a queen.
8. Scented Candles 
These scented candles which come with 7% essential oil and 93% soy wax are best suited for lovers of aromatherapy. This candle gift set of four fragrances like lavender, lemon, and Mediterranean fig and they make you relax instantly. These are long-lasting and can be upgraded to a larger jar so that they can burn for 30 hours at a stretch.
And don't worry about black smokes and harm to the environment. Show off your good taste in gifts with this one!
9. Funny Coasters for Drinks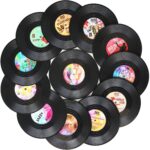 If your hostess digs music and wants a quirky and fun gift, then do consider this set of 12 coasters that resemble a vinyl record for her. It would be perfect for parties, especially the 80s themed ones. It's one of the best ways to tell people to not spill their drinks and inspire a few laughs along the way! This gift will ensure that your precious furniture is protected from damage due to the hot and cold drinks.
Related Reading: 5 ways to enjoy a party even when your partner is not a party person
And oh, if you are a sucker for nostalgia, then definitely opt for this one. This will remind of those days gone by and all the partying you perhaps did in college.
10. Stemless Wine Glasses
We can't imagine a party without wine, can we? Get these functional wine glasses for parties, dinner tables or just the couch! Impress your hostess with these stemless wine glasses which look both elegant and sophisticated. They perfectly fit your hand and washing them is hassle-free! Being both durable and versatile, these wine glasses can hold up to 15 ounces of wine or any of your preferred beverage and will stand tall against unruly kids and pets.
Enjoy wine in these with your guests and friends or simply all by yourself on a quiet night. These are smart looking quirky and really different.
11. Guacamole And Salsa Serving Dish Sets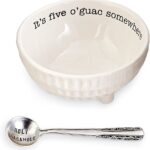 If your hostess loves guacamole, then gift her this guacamole and salsa serving dish set. This product comes with a with "Holy guacamole" stamped silver-plate Spoon which is 6" long. You can make a 4 avocado guacamole and it all fit in the bowl with a bit of space left and you can still read the cute quote!  This gift will surely get you compliments and turn heads.
Tip: While most of Mud Pie's ceramic pieces are dishwasher friendly, handwashing with lite soap and warm water is encouraged especially if it contains metal.
 Buying Guide
You need to show gratitude to your hostess irrespective of who she is. Hosting a party or a get-together, after all, takes a lot of effort and some one's hard work to entertain or host you shouldn't be taken for granted.
Now, if the hostess is someone close to you personally – say your sister, friend, co-worker then it is safe to assume that you are already in the know about their likes and dislikes. If she is a boss or a new neighbour, then forget subtlety and ask them directly what would make their day. Keep in mind that the size of the gift is the least important factor here; what is important is if the gift can make the life of the hostess convenient and/or make her smile and brighten her day.
Related Reading: 21 Gifts For Beach Lovers [Gifts For People Who Love The Beach] | Christmas 2020
Pay attention to what kind of party it is. Is it a dinner party, a housewarming or a holiday get together? Say for example you are invited to a dinner party and you know the hostess loves to serve wine and food and is a sucker for beverages. Then you should select gifts which would align with her likes – in this case, go for the stem wine glasses, funny cocktail book or electric wine opener. In case it's a holiday gift – say you are meeting for Christmas celebrations during the day in a park or garden, then gift her the outdoorsy blanket.
21 Gifts For Your Co-Workers | Gift Like Star Performer [2020]