There is no need for statistics and sky-high graphs to tell you how social media is just the place to be today. People all over the globe are actually considering the role of a social media influencer to be a full-fledged profession. Many creative souls have fallen for the charm of that orange-pink-purple camera icon and followed their passion for becoming an influencer in their field of choice.
You come across so many high-flying social media influencers every day, but sometimes, one of them might just catch your fancy a little more than others, and eventually turn into your crush. Or your last Tinder date might have been someone who's making it big in the influencer world. One of your college crushes might also have gone on to become a well-known Instagrammer.
Related Reading: Gifts You Can Get For People You Have Just Started Dating
Let us tell you that the rock-solid path to your crush's heart is a gift that will get his/her "likes" and get you drowned in mushy emojis. If you have a sweet crush on a big Instagram influencer, your creative, ingenious gift idea can make his/her daily social media tasks a lot more fun and easier.
Check Out This List Of Trending Gifts For Instagram Lovers
So, this article is all about helping you pick out that perfect gift for your crush, who is also a top-shot Instagram influencer.
These gift ideas will definitely get that social media-loving heart up and running.
So, let's take a look at some exciting fool-proof gift ideas, shall we? And let us remind you that you could easily get your hands on these creative gifts on Amazon or Etsy.
1. Mini Selfie-Stick
This selfie stick has been curated such thoughtfully so that one can always keep a track of his/her photography equipment while traveling. It will come real handy when your crush is traveling all over the world in search of that perfect click, worthy of his/her Insta feed.

These sticks come with extendable lengths and have such great battery power that one can complete a 7-day trip with one full charge. And the best part about it is the alarm feature which will automatically give an alert when the stick moves beyond a particular distance from the owner/user. You can easily get the MIPOW Bluetooth Selfie Stick on Amazon and impress your bae with this thoughtful gift!
2. Camera De-Humidifying Dry Cabinet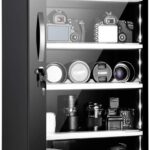 This gift choice is as interesting as the name sounds and we are pretty sure your crush is going to love it more than his/her life. This is a perfect solution when your crush is one of those people who are into photography and super popular on social media or Instagram owing to their amazing clicks.
This cabinet and its thermoelectric cooling technology help to keep all of the cameras and other accompanying gear at an optimal humidity level which will help to keep it preserved against the environmental damage. The FORSPARK Camera De-Humidifying Dry Cabinet is a perfect pick if you ask.
Related Reading: A love story of two men…what he gifts him will make your heart go aww!
3. Social Media Cookie Cutter Set
Do you know what could be better than some classic vanilla gingerbread or round chunky choco-chip cookies? We will tell you! It's baking some Twitter, Facebook and Hashtag shaped cookies. It could not be simpler as all your crush needs to do is roll out some cookie dough and use these cookie cutters to bake some yummy social media goodness. Not to mention the overload of cuteness that's going to be coming up in the final cookie pictures.
Stories of making cookies made using your gift will surely make your favorite Instagram influencer a 'sweet'heart to their audience! If you are not sure where to pick a quirky set of cookie-cutters from, head over to Amazon and get the CookieCutterCom Social Media 3pc Set!
4. Hashtag Marquee Light
A marquee light, in the shape of a hashtag, with bulbs shining through, is going to spruce up your crush's studio/office or even the bedroom in the best way possible. It is so versatile that it can be hung on a wall or kept on a bookshelf or chest of drawers and it won't disappoint.
It will look supremely good as the backdrop of Instagram reels or even as a prop when he/she clicks those aesthetic Insta stories. So, if you want to get into your crush's good 'hashtags' you better get on Amazon and order the Foaky LED Letters Light Sign right now.
5. Social Media Slogan Tees
One can never go wrong with cute t-shirts, right? Get your crush some comfy and cool t-shirts having social media related slogan and quotes – like the UGP Campus Apparel Hashtag T-shirt – which will up their style game even when they are chilling at home in tees and shorts.
These can be the perfect gifts for those 'I woke up like this' and no-makeup makeup selfie stories that will stir up a wave of 'likes' from their social media fans. Not to mention the healthy dose of sarcasm and quirkiness will uplift their cool online personality.
6. Luxe Crystal Phone Accessories
If you are planning to splurge on your crush and want to make her really happy, you know you can never go wrong with crystals. No, we are not talking about a ring or a necklace – those are clichéd options of the past.
Get your favorite girl the LuxaddictionStudio crystal pop socket which will make her feel like a million-dollar baby in the truest sense. This pop socket will not only be useful for all her phone activities, but it will be a real sensation on her Insta feed as well.
Related Reading: The younger man who promised to marry me and asked for gifts
7. Customized Hashtag Necklace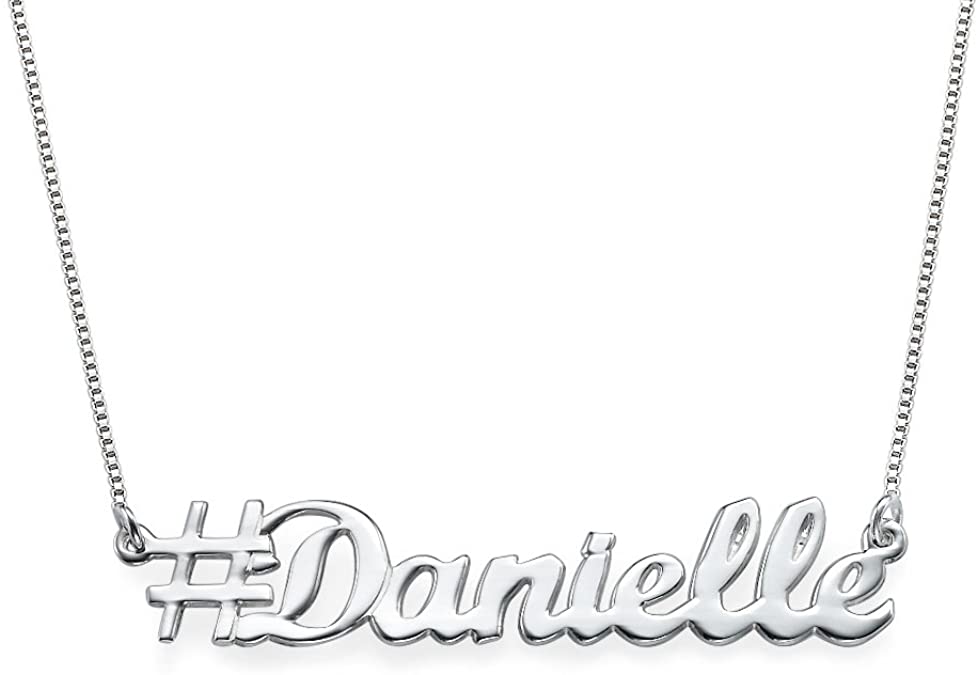 This is one of the prettiest and daintiest gifts that you could possibly gift your crush especially when you know she is real serious regarding her hashtag game. Visit the MyNameNecklace Store on Amazon to geta custom-made gift.
You can customize the hashtag as per her liking and that's not even the best part about it. This necklace comes in silver or gold variations and you can even choose the length of the chain and customize it accordingly. So, now she can flaunt her favorite hashtag both on and off Instagram.
8. Treat-Wielding Pet Selfie Tools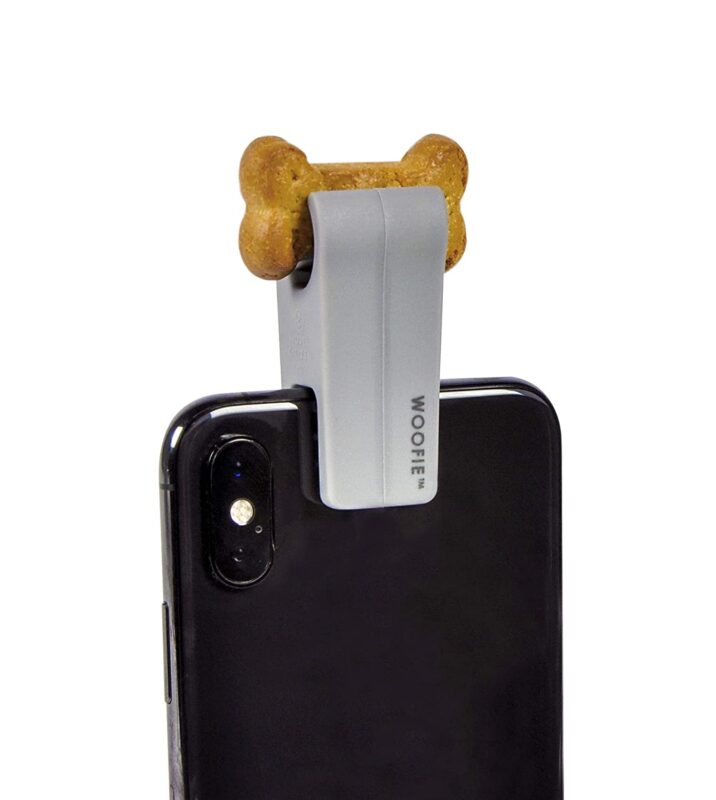 Is your crush the best dog parent on earth and it was love at first sight when he/she started the popular Insta page for their pet? Well, this is a model gift for such avid social media pet parents and when attached to the top of their smartphone, help to carry their pet's favorite treat.
The Fred & Friends Howligans Woofie available on Amazon keeps them eagerly focused towards the screen while your social media influencer can capture all those picture perfect selfies with their furry companions. And your crush is going to be more than impressed with you, for all those oozing-with-cuteness photos coming up on the Insta feed.
9. Status Update Note/Memo Pad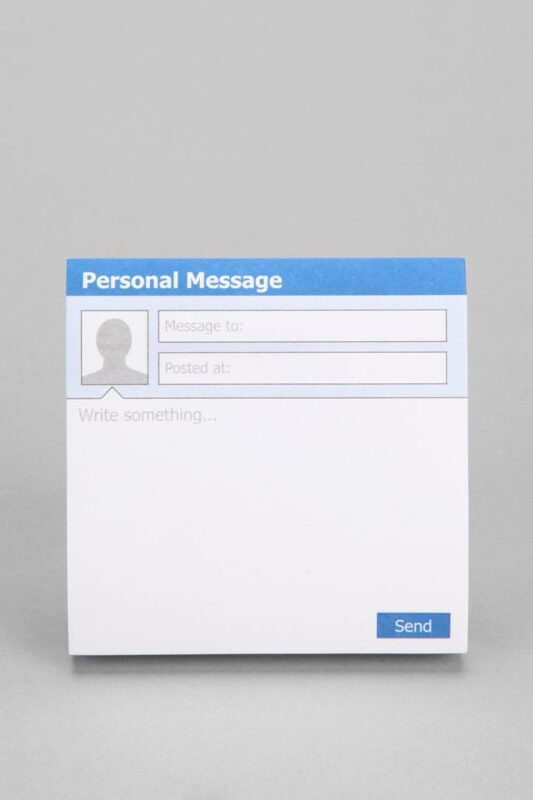 Is your crush striving hard to keep a track of his/her social media tasks, collabs, uploads etc. and you desperately want to help? Well, here's your chance.
Gift him/her a notepad which is printed in the format of a Facebook status update or an Insta post. This is sure to get your crush motivated about jotting important things down and getting all the creative juices flowing.
The Spinning Hat Social Sticky Notes not only is perfect for keeping track of a busy social schedule, but it's also a fun way to pass on notes to friends and family, right?
10. Social Media Fragrance
Have you heard about this concept where fragrances are personalized based on one's Instagram? Well, not many people know about this new trend, so it's time to make an impression with this surprise gift idea!
Gift her/him a perfume which will customize the unique fragrance based on your crush's travels and experiences, style, favorite colors, etc. and even the packaging comes in a color scheme that is in accordance with Instagram logo.
Till this interesting concept is actually available in the market, you can gift your crush a Custom Perfume from Valas Enchanted Etsy Store. This is sure to impress your crush as this is a gift that is one of a kind AND it smells good!
11. Thumbs Up Ice Cube Tray
Who likes a boring drink? Nobody! Well, here's a simple yet effective way to give any drink a complete makeover and an even better gift for your crush. Thanks to this ice-cube tray, your crush can jazz up even a meager glass of water which will have cute, Facebook like/thumbs up-shaped ice cubes floating away. 
Perfect for those social gatherings or parties of social media influencers/bloggers, these ice cubes are sure to steal the spotlight every time. So pick up an Art Lebedev Studio Ice Tray and trust us; you will definitely be getting all the 'likes' coming your way for this quirky gift!
Related Reading: 15 best gifting ideas for women
12. Spinning Smartphone Accessory
Does your crush enjoy using a fidget spinner and he/she is always glued to the phone because of being a social media influencer? Well, here's a gift that will help your crush get the best of both worlds.
The Ebulous Anti-Anxiety Rotation Spinner Mobile Ring Stand Holder is a spinning toy-come-phone accessory works as an attachment like a pop socket, and your crush can use this as a game, decorative accent, etc. and it even lights up at times. Spinning it can help him/her release stress when they have a hectic day full of shoots or content creation.
13. Fan/Follower Counter
Which social media influencer does not like to keep a count of their followers? Gift your crush a fan counter which would totally keep him/her motivated as they see their followers/fans grow right in front of their eyes, and keep a count!
You could go for the Smiirl Real-Time Instagram Counter with five, six or even seven-digit option – the more the merrier, right? And not to forget, how cool would it look on the desk of your crush's studio?
14. Clip-on Camera Lens
Does your crush love the convenience of clicking photos with a smartphone, but love the effect of camera lenses? Well, who doesn't? The gift that could make your crush so impressed with your choice is a clip-on camera lens for his/her smartphone.
These lenses are made to fit most smartphones and just need to be clipped over the phone camera, and your crush will have a wide array of a fish-eye lens, macro-lens or super-wide lens to choose from in the kit.
You can go for the Godefa Phone Camera Lens Kit which has 14 lenses with various uses. The ease of clicking DSLR-like photos on the smartphone will help amp up his/her Insta feed in an instant.
15. Social Media Pillows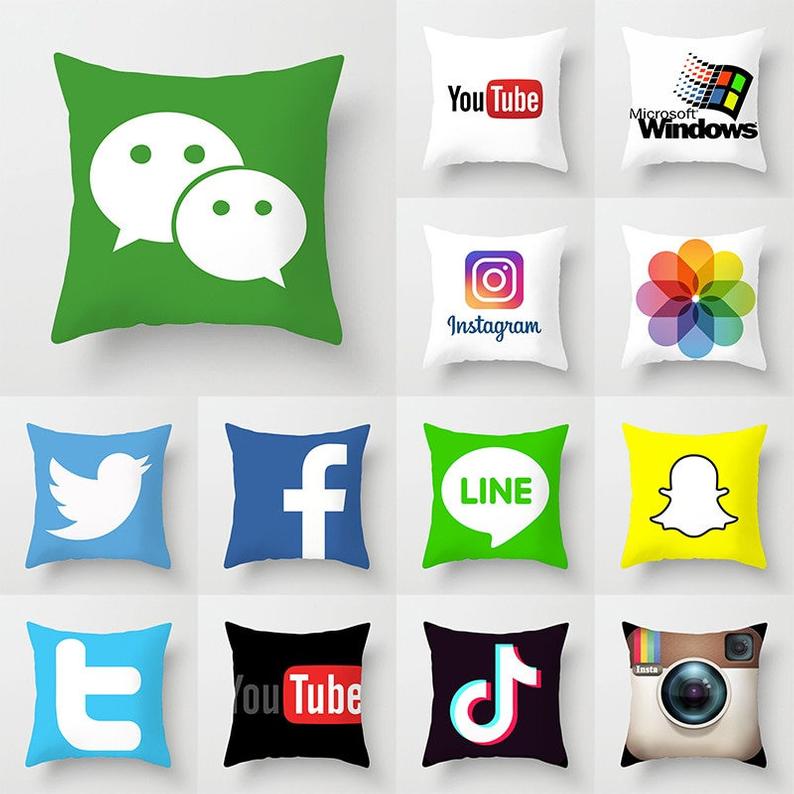 What better way to announce an influencer's love for social media than some cute and colorful social media pillows on his/her couch or bed? Or maybe both! These pillows are not only great hugging buddies but they help to elevate the aesthetics of the room further.
The Kidscraze Social Media Cushion Covers will make great props or backgrounds when your crush is slaying an Instagram live session or doing an impromptu photoshoot. Choose the gift from a variety of options like Facebook, Instagram, Twitter, Snapchat, Pinterest, Youtube etc. and we bet you will be spoilt for choice.
Related Reading: 21 Last Minute Gift Ideas For Your Wife's Birthday
16. Like/Dislike Stampers
Following in Facebook's footsteps of like and dislike, you could surely get these cool stamps for your crush. Though we would not really encourage it to be used on official documents, but your crush could definitely have some fun using the 'dislike' stamp as and when they like (pun intended).
If you pick the ExcelMark Self-Inking Like Stamps, be rest assured, your gift is for sure getting 'like' stamped all over it! Maybe you could even write out your feelings in a letter for your crush and seal it with the Like stamp. You can thank us later!
17. Custom Hashtag Doormat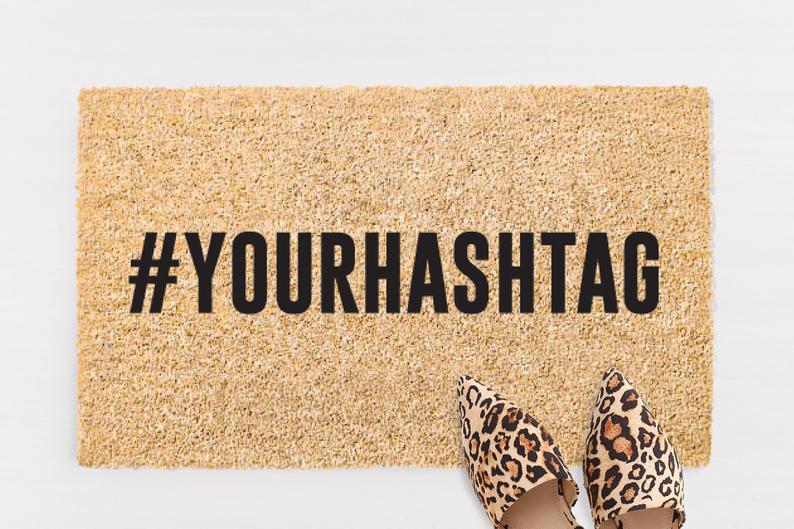 If you are looking for some cool, creative gift ideas for your crush or an Instagram influencer on Etsy, we have something in store for you. You could choose a doormat with your customized hashtag on it from the Doormat Decoir store.
The best part is you can choose the size, the colors, the design, the material etc., basically all of it in such a way that it will be like a match made in heaven for your crush. Your gift is sure to be getting a whole lotta 'love' taps.
18. Social Media Figurine
Ditch the clichéd figurine gift ideas and present to your crush a figurine shaped in the form of the famous Twitter blue bird or the Instagram logo. The best part is that an influencer wouldn't just have to keep it as an idle showpiece, but can do so much more with it.
The Icon Factory Twitter Mascot Mini Figure can be a great addition as a prop to their product review pictures, or flatlay layouts. It can be the perfect trophy décor on their shelves or deck up their desk in a cool way.
19. Social Media Flip-Flops
Gift your crush a pair of cute flip-flops which will have their names or handles printed underneath on the sole and behold the magic. Take them out for a walk on the beach and watch how they are pleasantly surprised as they stroll along the sea, leaving behind their own personal adverts on the sand. 
So, it's having fun and helping their follower count grow on Instagram at the same time. Get a custom pair made from the FlipSide Flip Flops store on Etsy. But, do make sure to get your crush's footwear size right as that could be the only reason for this flip to turn into a flop!
Related Reading: 21 Cool Tech Gift Ideas for Couples Madly in Love and Passionate About Gadgets | 2020
20. Hashtag Chalkboard Signage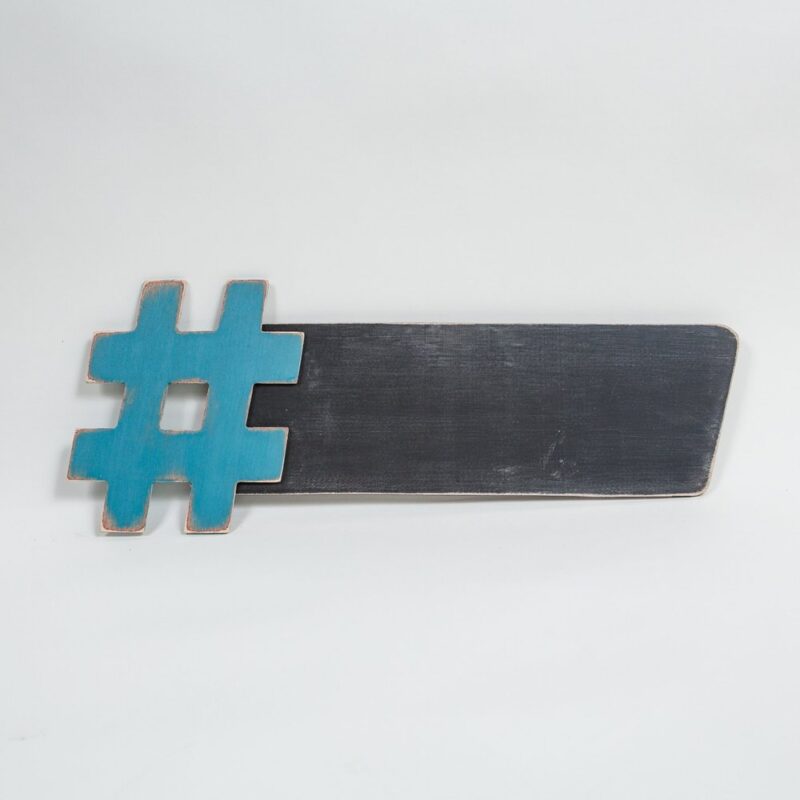 Gone are the days of awards and trophies. Now you want to compliment someone, the best way is to write it using hashtags. But what if we say it does not necessarily have to be on a social media or on a screen for that matter?
It is the time to write your own tagline/message on a hashtag chalkboard sign and gift it to your crush. Your favorite Instagram influencer can hang the sign up on the wall, and can also use it to put down random thoughts or motivational quotes thereafter.
There are a bunch load of different options available, including the GraceGraffiti Hashtag Chalkboard. Definitely going to be the #Bestgiftever!
21. Social Media Rolling Pin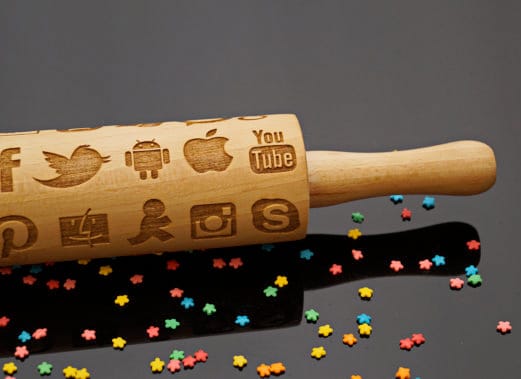 This may not be the best option to go for when your guests are expecting professional looking pies, but it surely is a great choice for your social media-loving crush. This rolling pin has the impressions of all the popular social media platforms and could prove to be quite fun when this influencer cooks for friends and everybody's trying to guess which platform they have just taken a bite off.
Such gifts are perfect for adding that personal touch and little twist in the otherwise normal daily activities. Pick this quirky Social Media Engraved Rollin Pin from Etsy and you'll surely get a big thumbs up for this thoughtful gesture.
Gifting Tips & Tricks
Even though the influencer rate race has churned up more content creators than consumers, but every big influencer on the 'gram has their own unique personality. Some of them have slid into the role of a professional influencer due to the money involved, while some enjoy the excitement of connecting with hundreds & thousands of like-minded souls online.
If you want to make a lasting impression on your role model, then make sure you choose a gift that suits your crush's style, personality and niche.
You might like an influencer who's an avid traveler and backpacking globe-trotter or you might have fallen for a style icon who attends Fashion Weeks and collaborates with designers. So, if you keep a few things in mind while choosing the gift, then we can assure you your crush will notice your effort and reciprocate!
We know you stalk your crush's every move on Instagram, so put all that stalking to good use! Find out their likes & dislikes, their habits, their choices and decide on your gift accordingly.
Make a list of things that go with their personality or might be useful to their field of work, and then pick the one that will make the most positive impact on the receiver.
If your crush has a Pinterest profile, then check their boards for perfect inspirations for gifting. He/she must be pinning items they like or find appealing and you can pick a gift from there to surprise them with!
There's nothing as special as a personalized gift! A gift that's custom-made for your crush will surely speak volumes about the thought & effort you put in it. Gifts engraved with his/her name or personalized products printed with custom hashtags or Instagram handles will surely show how much you care!
If your crush creates content in a particular niche, then you can choose a gift according to that. Garments with social media prints can be perfect for fashion influencers, while Instagram-shaped cookie cutters or rolling pins are great choices for food bloggers.
Add a heart-warming touch with a personal, handwritten note. Trust us, it'll add a sweet new dimension to your thoughtful gift and will definitely help you make a special place in your crush's heart (and maybe Instagram feed too!).
Related Reading: Love doesn't always strike; it may just tweet
In this day & age when every other person is aiming to be an influencer, you might meet someone special who's a social media star or actually develop a crush on an Instagrammer you've become friendly with online. However big & famous your much-loved Instagram influencer might be, everyone loves a nice gift, especially when a lot of thought goes into it.
Even when you have the best intentions at heart, choosing the right gift can be more challenging than it seems.
So, if you want to impress your crush with a carefully-chosen gift, you need to do it in style. Keep the above pointers in mind and pick the most perfect gift to surprise your crush with! You'll definitely get a special mention in the unboxing stories and might just go on to become more than just one of their followers.
Most of the suggested gifts are easily available on Amazon, Etsy, Target or other similar e-commerce sites – so get, set and start shopping! Get your love story moving with gifts that'll help your crush amp up his/her social media presence and you'll earn brownie points for sure. It's time you let your crush know your feelings with the most special gift and change those virtual 'likes' into real-life 'love'!