The holidays will soon be upon us – and that means, it's time to gift! Christmas is a wonderful time of year to come together with your family and shower them with affection through presents. Have you thought about what Christmas gifts you want to get your parents this year? Are you finding it difficult to come up with unique ideas on how to top the Christmas gifts you got your parents last year? Are you stuck on a budget and need ideas on Christmas gifts for your parents that won't burn a hole through your savings? We've got your back, and an amazing Christmas gift list – and this gift list is here to help you remind your parents how much you love them. We have curated some of the best ideas for their Christmas gifts.
Related Reading: 21 Long Distance Family Gifts They Will Actually Want To Use
This list has a whole melting pot of ideas for your folks who may be young at heart, adventurous, older and retired, or just a fun-loving set of parents! Scroll through this list to find some interesting and novel ideas for gifts to get your parents this Christmas.
1. An Instant Film Camera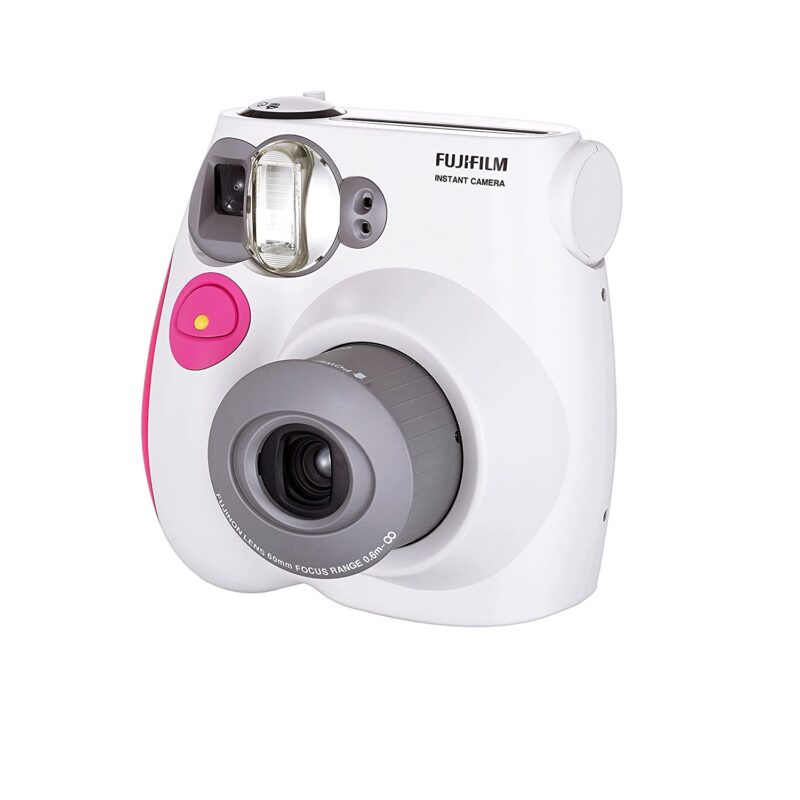 Portable and charming cameras like the Fujifilm Instax Mini 11 (that comes in a host of candy colours) can be a great idea for a gift for your parents, who are probably into taking shots and capturing moments. Are your parents technologically challenged or don't like using their phones? Are you looking to give them a great Christmas gift to give them a little vintage feel of the yesteryears – then this camera is it!
Related Reading: What Is Cuffing Season And What Are The Rules?
The instant film camera looks like a cute toy your parents can use – especially around the holidays. They can take quick snaps of evenings at home with their friends, decorations around their neighbourhood, and instantly print the polaroids out to use as keepsakes on their fridge, softboard, workstations or even to just share with family and friends.
2. A Glorious Moon Lamp
One of Amazon's best-selling sponsored products is currently a 3D LED light Moon Lamp. This lunar beauty is made with eco-friendly material and acts as a great night light or a home décor light. Some versions of the lamp even have dual lighting. A moon lamp standing in the corner would look stunning. Because it's LED it lasts for a long time.
This is perfect to brighten up your parent's room and give them a cosy vibe – especially during the holiday season. You are sure to remind your parents how much you love them, each time they go to bed and have this moon lamp light up their room, giving them a reason to think about you and make them smile.
3. Quirky Novelty Candles
What's the one thing the Christmas holiday season envelopes the world in? Wintry weather! One of the most charming gifts for parents around Christmas can be a set of calming and soothing fragrant home décor items in the form of … you guessed it – Quirky, novelty candles! Instead of going easy, go rogue and gift your parents these fun inexpensive candles which they can use to light up for a cozy evening indoors, absorbing in the fresh aroma, and creating a positive calming aura in their home.
What's better is you can find candles with quirky captions on them – these are sure to give your parents a hearty laugh and they will love your fun idea! You can find a host of interesting candles on Etsy – from ones that have mischievous things written on them to ones that are shaped like bottles of whiskey.
4. Get Kitchen Dirty!
Do you want to gift your parents a Christmas present that takes them to a different country? A sushi making kit along with a fun comic style recipe book to guide your parents through it can be an amazing gift idea. They can have a great time together figuring out how to make sushi. If they are adventurous about food then they would wrap out the best sushi rolls and invite you for dinner.
This adorable little hamper will teach you how to create a complete sushi meal and since it's DIY, you and your parents can even master the art of sushi making or make a mess together. The set includes two pairs of chopsticks (colour/style varies) and a bamboo rolling mat. This is also the perfect gift for your parents if they are a huge fan of dramatic Japanese food.
5. Desktop Succulents
Do your parents have a strong green thumb but unable to keep plants around because of the maintenance they'll have to undertake? Do your parents love having greenery around in their home to give their home a lovely vibe? If yes, the gifting answer becomes easy. Get your parents the latest novel item on holiday list – a succulent! Simply put, succulents are small desk plants, mostly cactuses that don't require much upkeep and give the work/home space a dash of natural greenery.
Related Reading: 21 Cool Tech Gift Ideas for Couples Madly in Love and Passionate About Gadgets | 2020
Succulents are a great gift for someone that is heavily occupied with their daily lives, but at the same time wouldn't mind having a little garden in their home to fall back on. Older people are known to love succulents because they give them a natural taste within the confines of their home. Target has a great collection of succulents which come in a variety of jars, vases and pots.
6. DIY Candle Making Kit
Do your parents love to participate in new and interesting projects? Would you like to gift them something that doubles up as an activity along with a present they can use during the holidays, as well as show their skills off to their friends? One of the coolest items on Etsy is currently a DIY Candle making kit. If you want to give your parents something to do, why not keep them busy for a few hours with a do it yourself candle making kit. This candle making kit allows for a soothing, non-fussy candle making experience.
You can even send your parents a little note asking them to take a video of their experience making the candles and sending them over to their friends as a Christmas activity they undertook! The kit comes equipped with mini essential oils, dried lavender, colorful stones, and seashells to sprinkle on top and is a great way for your parents to spend an evening with each other.
7. Unique And Inspirational Card Decks
Remember when you were young, and your parents always motivated you and helped you find your purpose by talking to you each time you felt like life was not going your way? When was the last time you gave your parents an inspiration pep talk? If you haven't in a while, then the right time is now! For Christmas, gift your parents this unique and inspirational set of cards to help them feel fantastic about themselves.
Older people love that nudge every now and then, about their abilities and their purpose in life. You can help your parents feel flattered and help them feel amazing about themselves by gifting them this pack of inspirational cards that promotes wellness and self-care. Etsy has a large collection of unique card decks made from beautiful recycled material.
8. Bath Bombs
Is your Christmas budget slightly tight? Worry not – we've got some fun ideas on our list, such as a set of novelty bath bombs! Bath bombs are one of the coolest accessories a person can have in their bathrooms – they come in all colours, shapes and sizes and are a great way to unwind with. Chances are your parents don't yet know what bath bombs are. Introduce them to a new concept and they will love you for that.
Gift your parents a set of calming bath bombs that they can use to relax and rejuvenate. Bath bombs also have moisturizing and revitalising benefits and can leave your parents feeling refreshed and happy. You can pair the bath bombs up with a nice bottle of wine and gift it to your parents so they can enjoy a staycation in their own home during the holidays.
9. Kind-Me Package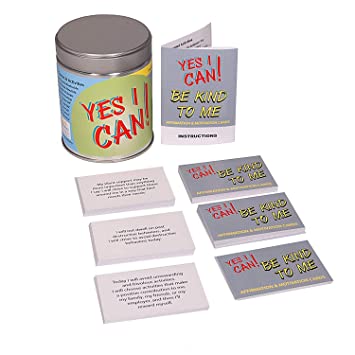 Wellbeing packages are all the rage – and one of the best presents to send your parents. This Kind-Me package on Etsy includes little items that are bound to make your parents excited – whether they are into self-care or sweets; this box has got it all and is perfect for pampering. Send your parents this large box of snacks, confectionary and wellness products to keep them occupied for days.
This box includes a whole lot of things that your parents can even use when people drop by to visit. From scented candles and chocolate stirrers to teabags, coffee and skin masks, this is a beautifully curated care package that is bound to make your parents feel touched and sentimental. They will love you for this.
10. Throw Blanket For An Indoor Day
Do your parents love staying indoors, cosying up in front of the television and enjoying the holidays at home? Why not make this experience even better for them by gifting them a pack of warm throw blankets? Amazon has a large selection of throw blankets to choose from – soft fabrics, warm fabrics and wonderful prints. They can just laze on the couch with this throw and feel warm and happy in it.
Gift your parents a wonderfully soft blanket they can use throughout the holidays as a wrap to be used in front of the television, on the couch, curling up with a book or even spending a late night talking to each other. Some of these blankets also have interesting features – get your parents blankets with in-built hoodies or those shaped like a mermaid where they can warm their feet too.
11. For The Forgetful Parents
Are your parents the forgetful kinds and keep putting their phone, their keys or other items here and there? Get them the Tile Sport! This is a wonderful gift to give your parents, especially when they constantly need help finding things around the house! The Tile Sport is a durable tracking device that can also be linked to an Alexa or Google assistant. This is linked through an app to your parent's keys, their phones or any other important items that.
Related Reading: Parents' Day 2019: How We Taught Our Parents a Lesson in Love Through Our Interfaith Marriage
It has a range of up to 200 feet and is linked via Bluetooth to a phone or a set of keys. You can easily tap the tile button to make an item ring (if it is kept within a 100-200 feet distance) and the item will then ring loudly until you find it. The Tile Sport also has an app and can easily help your parents locate items they may tend to lose easily.
12. Deluxe Monopoly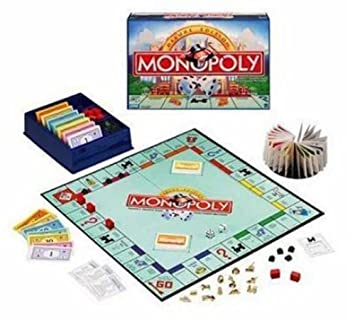 Are your parents the competitive kinds who love playing board games? Do they have people over during the holiday season a lot? Gift your parents something wonderful that they can enjoy with each other, as well as with their friends and relatives. The monopoly deluxe edition is a wonderful item to give your parents for Christmas! This luxury version of the board game is a great way to glam up a small get together. It comes with an elegant wooden cabinet and has decorative metal plaque pieces.
The path on the game is stamped and embossed in gold foil and the board has integrated storage drawers. The monopoly money, tokens, community chest cards, title and action cards are all plated die cast, giving the game an extremely rich and premium feel. This is a magnificent gift to give to your parents for Christmas to spend with each other or with their friends and family.
13. Metal Wine Rack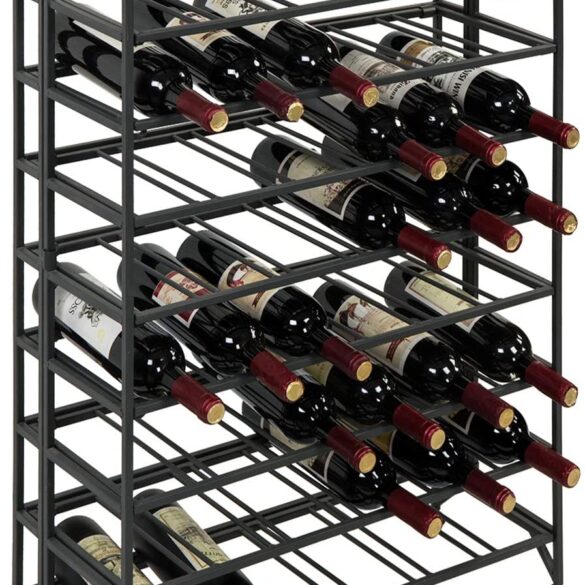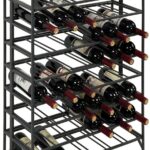 With room for storing up to 9 bottles of wine stylishly, this trendy metal wine rack is a wonderful present for your parents, especially during Christmas. The best part about the rack is that it doesn't need to necessarily be drilled into a wall or used as a shelf – the metal wine rack has a free-standing display and can be put up anywhere. If your parents are into win they would love this wine rack sitting in the corner of their room.
It boasts a clean and elegant design making it a wonderful display piece to be placed in your parents' living room, kitchen or even their study space. The metal wine rack has been handcrafted from wrought iron and provides a long lasting touch to your parents' interior décor. It could add that special touch to your parent's drawing room.
14. Pizza Stone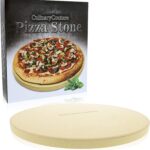 The holiday season means spending plenty of time indoors, cooking up wonderful delights! We've found a novel item that can double up as a great Christmas gift to your parents and a wonderful addition to their kitchen! Who doesn't love a good slice of pizza? With this pizza stone, your parents can make wonderful crispy crust pizzas! The stone base is made of Thermarite which absorbs all kinds of moisture and has superior heat retention qualities.
The stone is durably made and can be used in ovens and on grills. The stone is 16" in circumference and comes with a recipe book which your parents can refer to, to make a delicious pizza base. This pizza stone is sure to be a Christmas hit. And don't be surprised if your parents treat you to some yum pizza.
15. A Strong Espresso – For Life!
Do your parents love waking up to the smell of strong, hot coffee? If yes, then the Nespresso Vertuo Plus may just be hitting the ball right out of the park! Gift your parents this amazing coffee maker this Christmas and win their hearts for life. This single serve coffee machine offers fresh brewed coffee as well as authentic espresso.
Related Reading: A CCD Coffee Cup! That's Where Our Marriage Brewed
The coffee machine is easy to use and has state of the art technology into which Nespresso capsules can be inserted. The coffee machine can be put in your parents' kitchen or even their study and is a wonderful way to flaunt good coffee when guests come over. It's a great gift – not just for Christmas morning, but every morning following it.
16. Exclusive Wine Glasses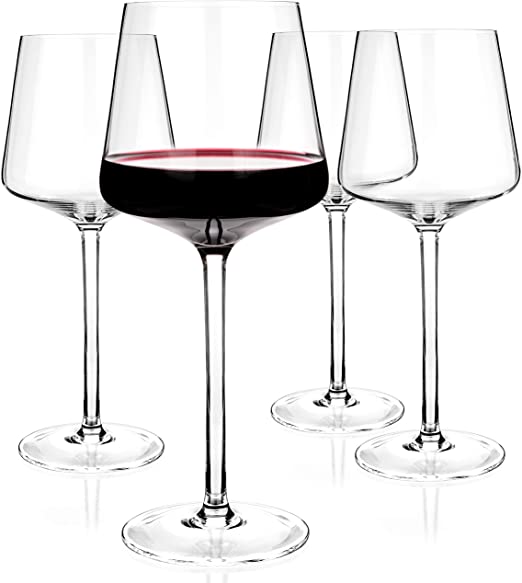 Do your parents love their kitchenware as much as they love their wine? This is the perfect gift to combine both these aspects! This set of beautifully crafted unique wine glasses makes a wonderful addition to anyone's kitchen – especially your parents. Gift your parents these breathtaking wine glasses which have a contemporary design and slender glass stem. These are perfect for any occasion.
Use these glasses for a quiet night in to celebrating with a group of friends. Each glass is traditionally handcrafted and gives a niche touch to your home. The glasses come in an elegant packaging and the fact that it already comes in a giftbox makes this item even more appealing as a premium present. Pair the glasses up with a great tasting wine, and your parents will be impressed.
17. Surround Sound Speakers
The Nebula Soundbar Fire TV edition provides a cinematic experience to any household. Gift your parents this amazing addition to their living room this Christmas! This surround sound speaker will immerse their entire living room or bedroom in moments with its combination of the speakers and the subwoofer. The system has 4K HDR support which makes it really easy to enjoy the highest picture quality.
It comes in built with access to over 500,000 movies and TV episodes from a mix of Netflix, CBS All Access, YouTube, Prime Video, Showtime and Starz. The box comes equipped with a remote, wall mount brackets, cables and a quick start guide to help your mom and dad get down to work and easily set this up.
18. Deep Relaxing Massage
This percussion massager can be the answer to many of your parents' problems. With access to a deep tissue massage on their body's trigger points, in the comfort of their own home, gift your parents this amazing handheld massager to give their back muscles some excellent and well-deserved relief. The massager has varied intensity options and is great for the back, shoulder, leg, neck, foot or hand.
It is a cordless holiday delight and can help anyone relax any soreness they may be feeling in their body. If your parents are suffering from muscle stiffness or tension, this is the perfect present to give them, this Christmas. They would love a relaxing massage with this machine and bless you for thinking of such a wonderful gift.
19. One For A Cocktail Party
The Bartesian cocktail machine is a wonderful present to give your parents for Christmas! It will make an amazing statement piece in their home and is perfect for a quiet cocktail night in with each other, or something to show off when their friends or relatives drop in for dinner. Your parents can create their favourite cocktails at home without having to undergo the stress of measuring and pouring the perfect amounts.
All they need to do is add a cocktail capsule, select their preferred strength and press mix! Just like a coffee machine, the cocktail machine leads to creating masterful cocktails through capsules which have been handcrafted by world renowned mixologists. This cocktail machine is just a bartender short of a bar – but your parents will soon fit that bill!
20. Comfortably Inside A Comforter
If your parents want to spend the holiday season tucked in bed and cosy up indoors, why not give their bedroom a wonderful makeover with a new comforter! This soft brushed fabric cover has extremely soft polyester filling and is reversible. The comforter is so gentle, it is known to provide an extremely comfortable sleeping experience. It is very easy to maintain and can be machine washed in cold water.
The comforter has box stitching and piped edges thereby ensuring that the bed does not undergo any shifting or clumping. It has eight corners and side tabs which can make you secure the duvet on the bed easily. It is breathable and guaranteed to keep your parents warm. The fluffiness of this comforter will make your parents never want to get out of bed!
21. The Latest iPad
Are you looking to really spoil or pamper your parents? In that case, just get them the latest Apple product! The new iPad Pro 11 has an edge to edge liquid retina display with pro-motion, true tone display and p3 wide colour. You can't go wrong with this product as your parents can enjoy absolutely anything – from catching the latest videos and movies to making calls and taking amazing photos, the Apple iPad Pro has some amazing deals on Amazon to choose from and spoil your parents this holiday season!
Related Reading: Technology And Relationships: Love Is Only Getting Better With Tech
Owning an Apple iPad Pro can be a lot of fun. Elderly people wouldn't invest in one because they wouldn't probably know all the things they could do with it. But once you gift them one be sure to see them totally hooked and having the time of their life. They would tell you all they are doing with it over video calls and you will be happy you made this choice.