I would like to start this article with how deeply sorry I feel for your loved one! There are truly not enough hugs and consoling words to soothe a broken heart. They are going through hell – putting a brave smile on for the world while dying inside bit by heartbreaking bit. As their close or perhaps a best friend, it's equally hard on you too. Even with all the emotional support you are giving them, you may feel like doing more. Perhaps a thoughtful breakup gift can do the trick. 
So, what are your ideas for gifts to cheer someone up after a breakup? Let me help you out. You want to make them feel loved and significant again. Think of something that will not remind them of their ex in any way. Your breakup gift should tell them that even though they are going through a rough patch, they are not alone. A group of warm people is surrounding them to hear them vent and lend a loving shoulder to cry on. And your gift will be a reminder of that – in short, gifts for someone going through a breakup will support them to move on for better this time. 
Now that you've got a basic idea behind the gifts to cheer someone up after a breakup, we'd like to share with you 12 amazing gift ideas for a broken soul. Stay tuned!
Breakup Gifts For Her
We cannot really help your friend overcome this situation of hardship and we know your heart goes out to her every day. But we will suggest 6 thoughtful breakup gifts for her that will just melt her heart.
1. Hug pillow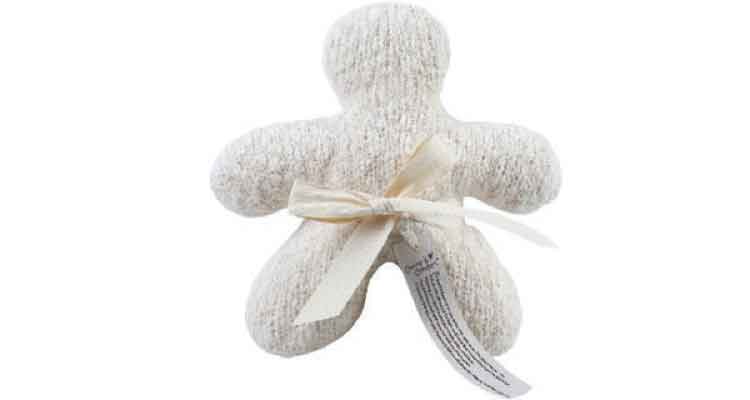 Hugs are warm. Hugs are super comforting. When your baby sister is going through a bad breakup, you feel the worst about not being able to stay by her side 24×7. A cute little hug pillow will be the ideal breakup gift for her. She will know you are there, even if not physically present all the time.
●       The cuddly throw pillow looks like a miniature human with a bow around its body
●       Knitted with soft 100% cotton yarn
●       The stress-relieving weight helps to fight anxiety
●       Includes bookmark with a lovely message for the recipient
The touch of the soft cotton blend feels like a real hug! Your sister can carry it around like a security blanket whenever she is lonely.
Related Reading: 33 Best Valentine's Day Gifts For Her | Gift Ideas For Girlfriend
2. Wreck this journal
During a post-breakup phase, there is a lot of negative energy and anger suppressed inside us. Until and unless we get a chance to vent our outrage, it eats us up from inside. When you want gifts to cheer someone up after a breakup, this journal will be very effective in helping them to channel their negative energy. Let's see why:
●       An illustrated book with instructions to make creative mistakes
●       The artist Keri Smith has added destructive prompts like poking holes in the pages or defacing pictures
●       Later on, you can destroy the page – that's just how it is
This journal gives you a chance to explore bizarre creative acts and release your subdued agony into the pages. Could you find a better breakup gift for her?
3. Affirmation card
Even a sorted-in-life, confident woman can start questioning her worth after a breakup. Am I not smart enough? Am I not pretty? Her brain can't help but entertain such nonsense. Do you want some great breakup gifts for her to restore positivity and optimism? Nothing better than positive affirmation cards for this purpose.
●       50 illustrated cards filled with not-so-cheesy affirmations
●       Every card has a funny illustration with pun-intended quotes
●       Includes 10 bonus cards specially meant for the difficult days 
How nice to wake up to such a positive note, right? And that's what you want – you want her to feel good about herself.
4. A potted Jade plant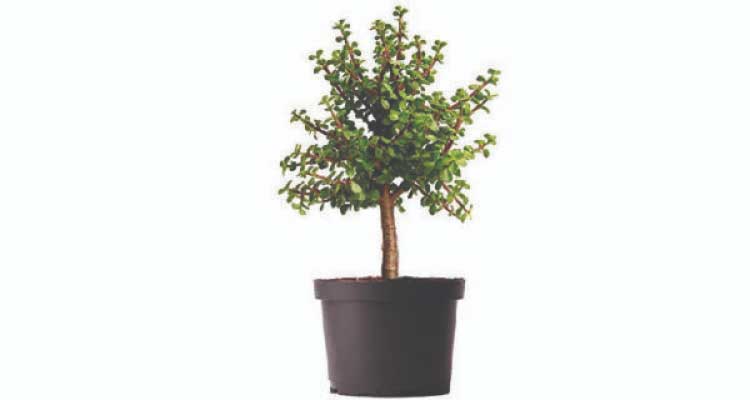 A breakup takes away our objectives in life. Everything seems so hollow and meaningless. Have you tried thinking about gifts to cheer someone up after a breakup that will give them a sense of purpose and a lot of motivation to heal? A simple plant can do it for you.
●       Jade is a beautiful bonsai that's a symbol of friendship and good luck
●       Very low maintenance plant – requires minimum water and care
●       Serves as an air purifier
●       Great as a decorative plant at home and office
 Taking care of a plant and keeping it alive will make your friend feel like she's accomplishing an important task and that, in turn, will make her feel valued again. Isn't that nice?
Related Reading: 11 Cozy Gifts for Your Girlfriend | Thoughtful and Unique Gifts for Her | 2022
5. Make up kit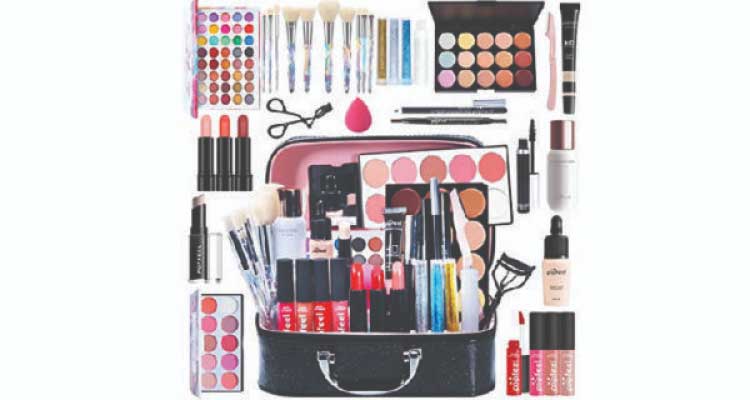 Is your bestie the kind of a girl who loves to dress up, go out and be the life of the party? Don't you hate how this breakup has turned her into a gloomy, melancholic person? She does not take an interest in anything or anyone around her. Let's remedy that, shall we? An entire makeup kit is your best shot at breakup gifts for her now.
●       Contains 34 cosmetic sets including a varied range of makeup items
●       Comes in a travel-friendly, sturdy, makeup bag
●       Long-lasting, water-resistant quality makeup with a separate container for each color
●       Complete makeup kit with every tool and accessory
You girls have a glam night out, all dolled up and sexy! This breakup gift will blow her freaking mind while taking her mind off he-who-should-never-be-named-again.
6. A care gift basket
Is it a wise idea to get gifts for girlfriend after breakup? Probably not. But in case you two were the closest friends for a long time and kind of parted ways on mutual terms, it's natural to be worried about her mental wellbeing. If you want to bring her a breakup basket full of care products, she will really adore and appreciate it.
●       Double insulated You are awesome mug keeps your beverage warm or cold
●       Contains lovely spa items like a bath bomb, soap, candle
●       Comes packed in an exquisite gift box
●       Comes with a card to share a heartfelt message
So, there's the solution to your dilemma of buying gifts for girlfriend after breakup. A thoughtful gift basket is a subtle way to say, you want the best for her, no matter what.
Related Reading: 30 Unique Engagement Gifts For Couples
Breakup Gifts For Him
Like we said, we are here to alleviate the agonizing pain of a breakup for whoever is going through it. Be it your brother, a colleague, or a dear friend, our top 6 choices of breakup gifts for him will surely take them by surprise while also showing them you've got their back. Take a look:
7. A warm blanket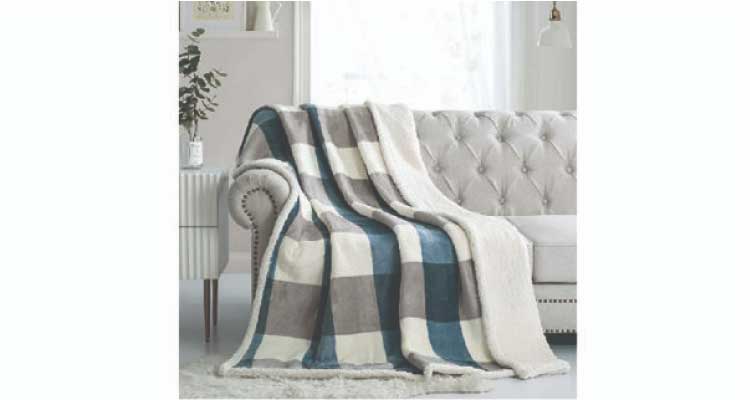 Breakups are all about feeling alone and hours of overthinking every aspect of the relationship and maybe even convincing yourself you will never find love again. Imagine if you can get something that will make your brother feel like he is getting a giant hug from a loved one! This cozy, warm fleece blanket will be one of the top breakup gifts for him to serve this exact purpose.
●       Elegant design in blue and gray color grids
●       Double layered with soft flannel and sherpa fleece on both sides
●       Very warm and cozy – a perfect throw blanket for the couch
●       Comes wrapped in ready-to-gift packaging
Have a lovely movie night with your brother snuggling under this amazing throw blanket. He will know how much you care for his well-being. 
8. Aromatic candles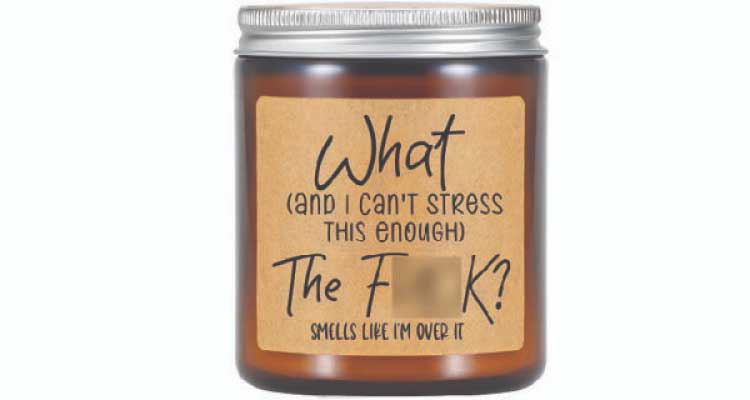 So, is one of your colleagues going through a blue phase? He goes on and on about all his contributions to the relationship and yet received only humiliation at the end of the day. Sounds like he desperately needs to unwind. You know what will be a nice breakup gift for this guy to offer him some peace? A jar of scented candles. Let's check out what's so cool about this candle we picked for you:
●       The funky quote on the jar says, Smells like I am over it
●       Comes in a rejuvenating lavender aroma
●       Made with 100% organic soy wax and essential oil
●       Great aid for yoga, good sleep, and more
Your colleague needs to beat the stress and chill for a bit in a sweet home spa setup. This funny quote candle is just the right breakup gift for the occasion. Yup, men need pampering too.
Related Reading: 40 Best Valentine's Day Gifts For Him | Gift Ideas For Boyfriend
9. Gratitude journal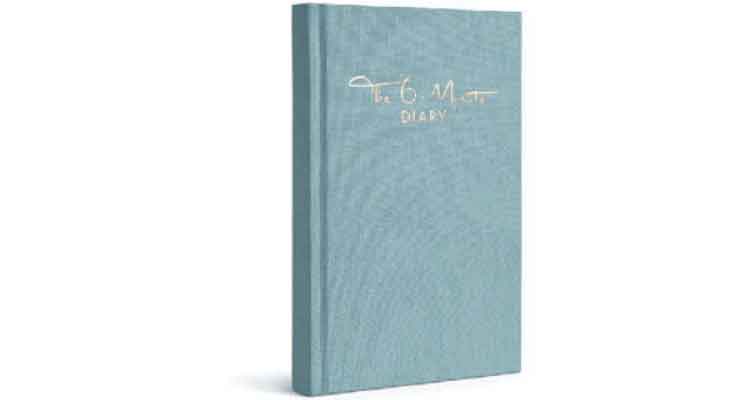 When our heart is sore and our mind is not in the right place, it affects our work and regular routines badly. It gets so difficult to put that person off our minds and focus on a task for ten minutes at a stretch. If you need inspiration for gifts for someone going through a breakup or someone stuck in a similar situation, get them a mindfulness journal.
●       Great to keep track of daily and monthly schedules
●       Space to write notes of gratitude, small goals, and affirmations
●       Comes with a 70-page introduction with strategies for a healthy lifestyle
●       Added bonus – inspiration book to set daily routine
Your friend needs to spend just six minutes every day filling out this journal. Trust me, he will be back on his original path of life in no time.
10. Funny socks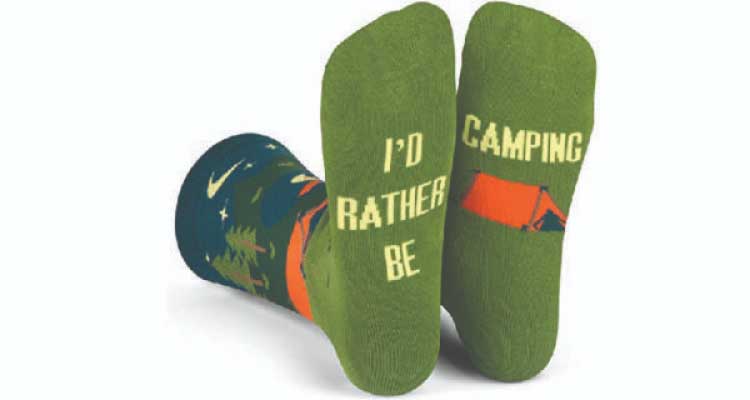 It's been a month since that horrible breakup and your bestie is still not ready to leave the darkness of his room, face the world (and natural light!), and move on. And now you're a little worried. Fair enough. Only you can go in there, pull him off the bed, make him take a shower, and hit the road for some fresh air. As a breakup gift, take this super funny I'd rather be camping socks to lift up his mood!
●       Novelty gift socks made from a quality cotton blend
●       Soft and stretchable for ultimate comfort
●       Ideal for a camping trip to get away from it all
Think of this as a best-friends-bonding activity. He will remember this sweet gesture and the fun gift you got for him for a long time.
11. Video games
 Was Super Mario your brother's favorite video game as a kid? You have seen him spend some of the best hours of his childhood playing this game after school. In fact, you've even fought with him over it. One of the coolest breakup gifts for him to deal with post-breakup depression could be a nostalgic trip to the past with Mario+Rabbids Kingdom Battle.
●       A new adventure game, Mario and Rabbids universes collide
●       Options are available for solo and local co-op play
●       Player gets a strong team of 8 heroes and an arsenal of weapons
This breakup gift will bring an instant grin to your brother's face and finally make him get out of bed after days of sulking.
Related Reading: 28 Romantic Valentine's Day Gifts For Husband
12. Care gift basket 
A person who is going through a breakup is mostly missing the caring touch and warmth of love. The moment you drop by with a lovely care package, you fill that void in his life. Check out this breakup basket full of goodies:
●       Super soft knit socks — guaranteed perfect fit
●       Jar of organic, lemon ginger tea with refreshing antioxidant properties
●       Sea salt and sage soy candle to relax mind and body
●       Comes with a nice mug and Sending hugs gift card
Isn't this a wholesome care breakup basket for an aching soul? Spend a calming evening with them, sipping a hot cup of tea with the aroma of the scented candle working its magic in the background.
There you go, your complete guide to buying gifts for someone going through a breakup. Just keep in mind their personal preferences and get a breakup gift in sync with their present mental state. Rest assured this small bit of pampering will make their day. Go ahead, bring a shower of joy to your lovely friend!
FAQs
1. What to tell someone to make them feel better after a breakup?
 As a best friend or sibling, we always launch into angry trash talk for the person who broke our loved one's heart. Trust me, we can do a lot better than, "He didn't deserve you" or "Hope karma bites her hard". You can guide your friend into engaging in something productive like a new hobby or just spend time with them and binge-watch a series of inspiring movies. Take them out for dinner, make them feel special. Sitting and mopping at home is not going to help anyone.  
2. What makes people feel better after a breakup?
 They may want to lock themselves in and be completely isolated to avoid sharing their sad story. But what they really need at this moment is the presence of friends and family who can show them they're loved and valued. An extra dose of love, a few hundred hugs more – these will help them feel better. 
3. Should you give your ex a gift after a breakup?
It's probably not one of the wisest things to do after a breakup. Even if it was a mutual decision, buying your ex a gift may look like a feeble attempt on your part to make peace with a pity package. 
However, having said that, we realize that relationships differ from person to person and so, if you and your ex were really close at one point in time and there's still a lot of concern for them, then perhaps a care package genuinely wishing them well along with a note, may not be completely out of place.