Honoring the graduate is a time-honored tradition! Graduation ceremonies mark the end of a person's school or college life – and propel them one more step toward adulthood. In order to ceremoniously mark this milestone, it is important to celebrate the person in your life who is graduating – especially if it's a woman! Generally speaking, it is an unfortunate matter that world-over, women are not celebrated enough for their achievements and contributions – let alone recognized for undertaking activities, participating in projects, or even graduating! If you are racking your brain looking for graduation gifts for her, don't fear — we're here!
Here is a list of some amazing gift items for that special woman in your life — be it your sister, your better half, or even your mom who may have graduated from a course or studied for a diploma late in life. Pick a suitable present from the list and drop by at her doorstep to wish her the best for all her upcoming adventures.
32 Best Graduation Gifts For Her
Here's a pointer to keep in mind while you explore university graduation gifts for her — it should have some utility in the new life she is about to undertake. Needless to say, you should think of all her personal preferences and hobbies in the first place to ensure she really appreciates the gift. We have curated 32 gift items from a generic perspective which every graduate may find useful in their daily schedule. You will find products from a wide price range to make an easier choice. Take a look!
1. A pour-over coffee maker is a unique graduation gift for her
Entering adulthood means tons of coffee – and any graduate worth their salt knows just how much a good cup of coffee is a prerequisite to their long schedules and lives! Gift your girl this amazing pour-over coffee maker – especially if they are a coffee aficionado! This manual coffee maker allows you to make an excellent cup of Joe in minutes. It comes equipped with a stainless-steel mesh filter that can easily help you extract the essential aromas of the coffee grind.
The glass at the bottom is made of a durable borosilicate material and the device is easy to use while fancy to look at! This coffee maker can serve up to 4 cups of coffee in one go – it's great for a long day ahead or just to take a short coffee break with your friends!
2. A rosy pair of noise-cancelling headphones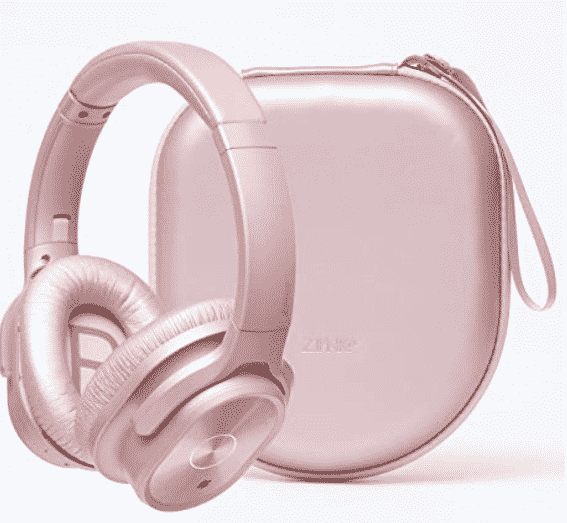 Noise-canceling headphones are all the rage – and for good reason too! Sometimes all you need in life is peace and quiet. If your special lady is a bit aloof and enjoys reading on her way home, noise-canceling headphones are certainly one of the most practical graduation presents for her.  Especially when it comes in a trendy, rose-gold color, nothing like it! This Zihnic headphone has high-definition stereo sound with specially developed software and noise reduction technology that gives the wearer utmost focus. It is designed to be extremely comfortable on the ears, gentle on the skin and durable for everyday use.
The headphones connect seamlessly by Bluetooth and even have a headphone jack for those who prefer the wired vibe. The design is actually ergonomic and comes in a protective case with a premium finish. What's more, is the battery is built to last for about 14 hours of listening time!
3. University graduation gifts for her? A stylish blazer
A blazer is a wonderful accessory every woman needs in her closet! A well-fitted and tailored blazer is the perfect addition to a graduate woman's closet. It can turn the entire look of an attire from casual to formal in a matter of seconds! Whether your graduate friend or relative is getting into a very somber academic environment for further studies, or whether they'll be working in the corporate sector, a blazer won't fail them anywhere!
Related Reading: 21st Birthday Gift Ideas [Choices That Matter]
Gift your smart girl a great blazer and watch her feel powerful and ready to take the world by storm. This blazer is ideal for formal power dressing and can also be worn as a date outfit too.
4. Wine accessory set
Are you here in search of some cool and funky graduation gift ideas for her? We've found just the right one for you — a wine accessory set! Every graduate loves hosting small wine parties, gatherings or just having wine by themselves! This electric wine accessory set includes a bottle opener, an aerator, bottle stoppers, a handy foil cutter and a vacuum wine preserver with an amazing charging base to keep it all together.
This wine gift set brings you the complete feel of being at a bar with the correct bar tools to preserve and pour out your wine. It is made for both experienced as well as amateur wine drinkers and gives your entire bar or kitchen a very classy and complete look. 
5. A functional laptop bag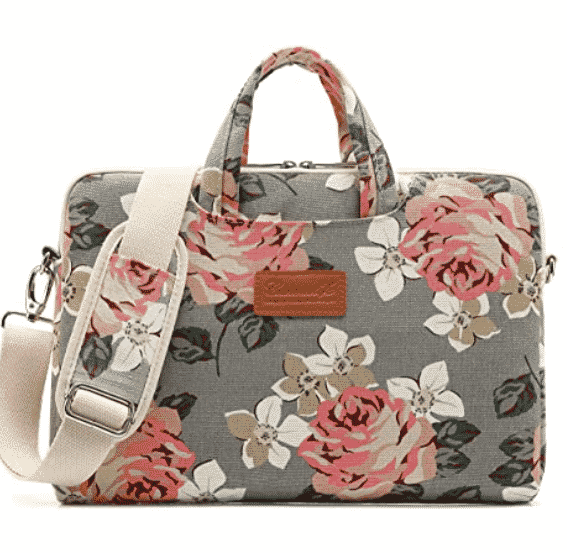 A woman's handbag is as good as her home. On the move, this bag will carry everything your loved one will need on a daily basis. So, finding the right one is extremely important. We suggest a good-quality messenger bag with multiple sections and compartments so their laptop, notebooks, gadgets, wires, and even their midday snacks or protein bars can be organized efficiently. This multi-purpose tote handbag can be converted to a shoulder sling or a handheld style. Tell me, where else will you find better graduation gifts for her to celebrate?
The beautiful vintage floral design of this bag makes it look aesthetically pleasing. It's shock-proof and water-proof and designed to safely keep your laptop. The sturdy metal zippers and big spacious pockets are an added bonus. She can use the bag while traveling or even take it as hand luggage during traveling. 
6. Journals make meaningful graduation gifts for her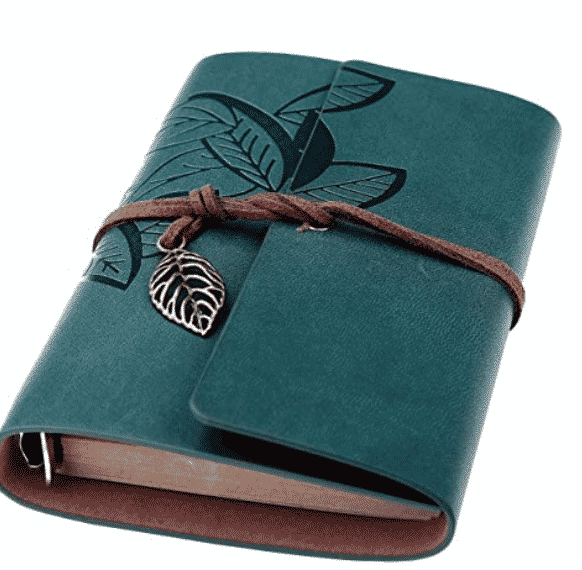 Now that your loved one has graduated, it is time for them to plan their whole life ahead. While that sounds like a daunting task, what could be a better way to help them map it all out via pen and paper! Bullet journaling and planners are great tools to increase productivity and to keep one's life goals on track. Whether these are life goals, fitness goals, or financial goals, your loved one can write them all down and later to reflect on the ideas in a peaceful setting with a hot cup of coffee or a glass of wine. 
So, help them make every single day count with this journal. The journal comes in a pretty bluish color with a high-quality leather cover. You may choose to give them just the one, or even a whole set to brighten up their day! This journal is perfect for someone who loves writing or taking notes.
7. A beautiful piece of jewelry
Every woman loves a statement piece of jewelry, whether they are a pair of studs or drop earrings or a minimal pendant on a chain. Trust me, a little piece of fine jewelry goes a long, long way. Since they are the perfect addition to any formal outfit, we can consider them as unique graduation gifts for her, on her very special day.
Related Reading: Gift Ideas For Her: 15 Necklaces With Special Meaning
So, find out your loved one's signature style and show them how much you care about them with a minimalistic piece of statement jewelry. Your girl can wear this dainty gold-tone necklace with three little charm pendants to work every day or at small parties and gatherings.
8. A smart-looking wristwatch for your smart girl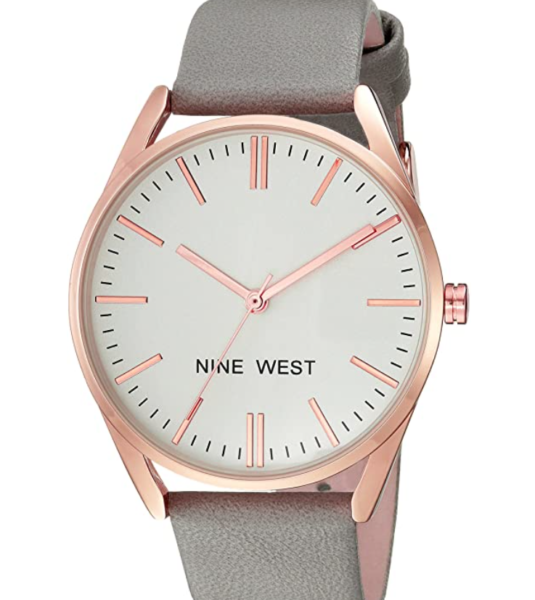 As a graduate, your loved one will now be ready to get a job and take on the world as an adult. Wristwatches are very appreciable graduation presents for her in this situation. You can decide whether you'd prefer an analog-style or invest in a smartwatch. Either way, both types have their own charm and are statement pieces that will be the perfect accessory to finish off any formal attire.
You can go for this strap watch by Nine West which comes with Japanese quartz movement and an analog display. The sleek look of the watch is further enhanced by the large white dial with rose-gold hands and number markers. It's sophisticated, contemporary design will add a modern chic edge to her daily workwear. 
9. Business Card Holder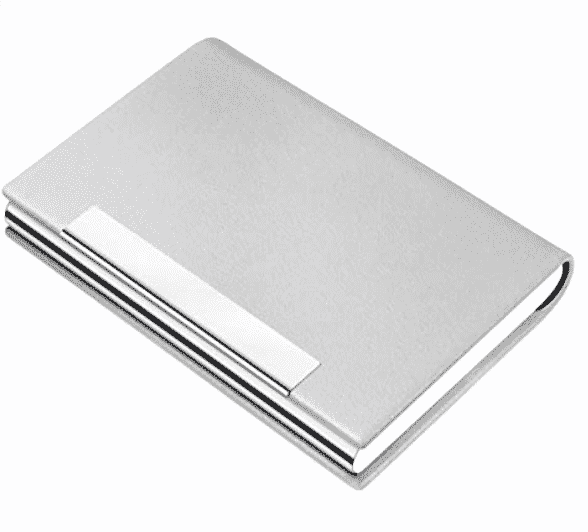 A business card is like your professional identity. Graduating from college is a big milestone in anyone's career and calls for some celebration. Printing a business card with your own name on it definitely boosts one's confidence levels. I am sure your girl would be super excited to get her first business card holder from you as a meaningful graduation gift for her. She can whip it out every time she meets new people and forms new professional connections. 
This business card case features a cool magnetic setup where the lid is fitted with a strong powerful magnet to close the case tightly. It has a slim elegant design and you get a wide range of color options to choose from. How awesome is that?
10. Zen garden for a mindful space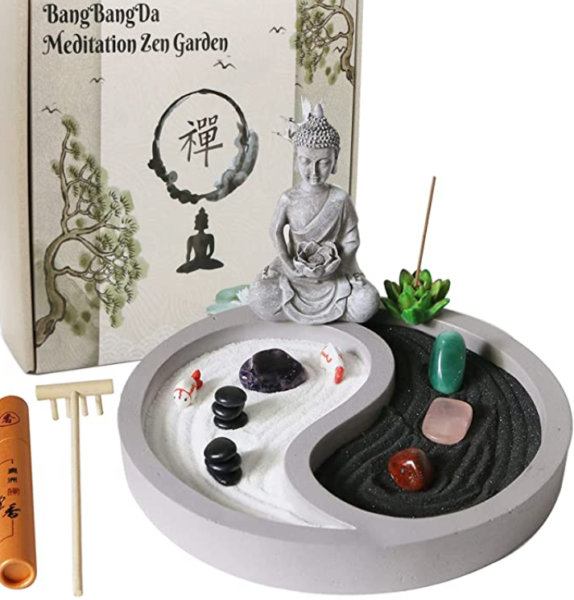 Let's face the reality here. Life becomes a bubble of confusion and chaos among the many many commitments and deadlines one is suddenly inundated with. To help your loved ones stay focused and achieve all their dreams, we suggest you give them a mini Zen garden! Zen gardens or Japanese rock gardens were created with the intention to imitate the intimate essence of nature and are known to increase mindfulness and aid meditation. This sand garden is a miniature version of the traditional Japanese meditation garden, perfect for your loved ones' home or office space.
The garden includes 19 different items along with a Yin-Yang shape tray which can be rearranged as they like. It will definitely give character to whichever corner it is placed in, creating the perfect environment for meditation. This out-of-the-box gift is bound to be one of the most unique graduation gifts for her!
11. A valuable book as your adulting guide
So, we are aware that adulting is hard. It's baffling that our professors and university subjects don't teach us how to get our shit together in college. To be completely honest, at times we all hoped there were a guide to help us wisely plan each of our steps so that things didn't seem so scary. Turns out Kelly Williams has got you covered with her take on how to grow as a mature adult. Her book Adulting: How to Become a Grown-up in 468 Easy(ish) Steps can be your girl's guiding angel. This paperback is the closest comprehensive handbook you will find to help you navigate through the mayhem that comes after graduation.
Related Reading: 32 Best Gifts For Movie Lovers And Film Fans
From 'What to check for when renting a new apartment — not just the nearby bars, but the faucets and stoves too!' to 'How to avoid hooking up with anyone in your office' she has covered it all. So just buy your loved one this guide already. Maybe pick one up for yourself as well while you're at it.
12. Portable smoothie blender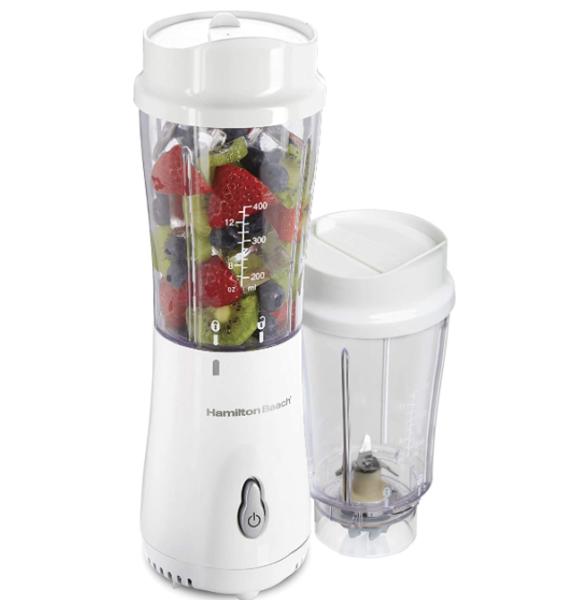 So, your loved one has graduated. Gone are the days of eating cold pizza straight from the refrigerator. It is time to come up with a healthy and balanced lifestyle. To kick start this, we suggest you get her this electric, portable smoothie blender! It is easy to carry and even easier to use. She can just toss in her favorite fruit and maybe add some yogurt and honey – thankfully she doesn't need a set recipe.
Blend away with the click of a button! This portable smoothie blender is great for making nutritious, single-portion smoothies and juice blends to keep your diet well balanced. Stop looking any further for suitable graduation gifts for her and go with this one.
13. A personalised pen for your speacial one
As you are entering the professional domain, you need to be armed with all the right tools. While technology is constantly advancing, here's a timeless classic that is an absolute must-have. The pen! From taking notes in meetings to signing deals and writing cheques, a pen is a necessity and yet, often overlooked. The only way your loved one will be able to differentiate theirs from the rest is if it looks iconic. And so, here's your chance to grab a personalized graduation gift for her. Gift hera flawlessly smooth writing experience with this customizable, lacquer-finished, solid brass pen.
High quality and beautifully engraved, the pen comes in a stylish gift box that makes it an eye-catching and classy gift. She could keep it in her bag and use it for important work.
14. Graduation-commemorating teddy bear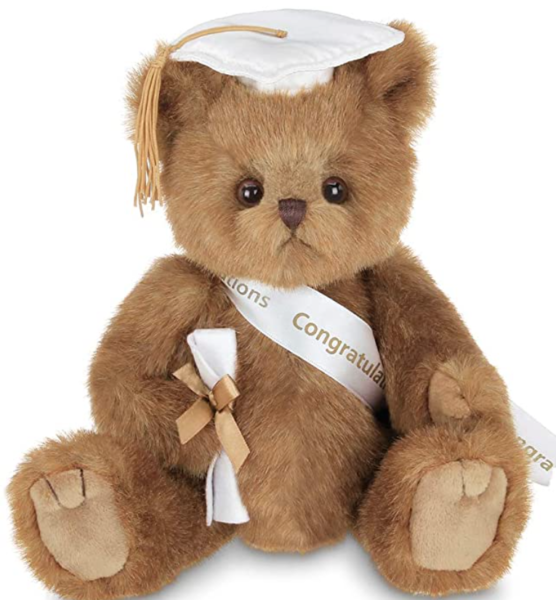 A teddy bear wearing a graduation cap and a congratulations sash — how adorable is that! If your girl is cute as a button and still gets as excited as a child to get a soft toy, this will be the ideal graduation gift idea for her. Say congratulations and say it with lots of love and affection with this adorable miniature graduating teddy bear! This cute, plush, stuffed toy by the Bearington Collection is specially designed for the class of 2022 to add a personal touch!
Tell your girl how proud you are of her by showering her with affection and getting her this cute little keepsake. Pack it in a nifty little gift box and this will be a sweet surprise for your loved one.
15. DIY woven dream catcher
Wish your sister or daughter a happy graduation with this 'Do It Yourself' woven dream catcher. Just like dream catchers are meant to protect someone from evil dreams and demons, this gift is symbolic of how it will safeguard your sweetheart from the rough times in the upcoming days. A guaranteed cathartic process, and a must-buy for anyone who loves getting artsy every once in a while, this bohemian-style, macrame dream catcher has exquisitely unique artistry and flow that will be a beautiful addition to her room.
Related Reading: 36 Sentimental Gifts For Best Friends – Thoughtful Gift Ideas
Do you know why this is one of the greatest graduation gifts for her? She is graduating and just about to have new dreams and conquer all the existing ones. This is one-of-a-kind and she is bound to love it!
16. Lamp and essential oil diffuser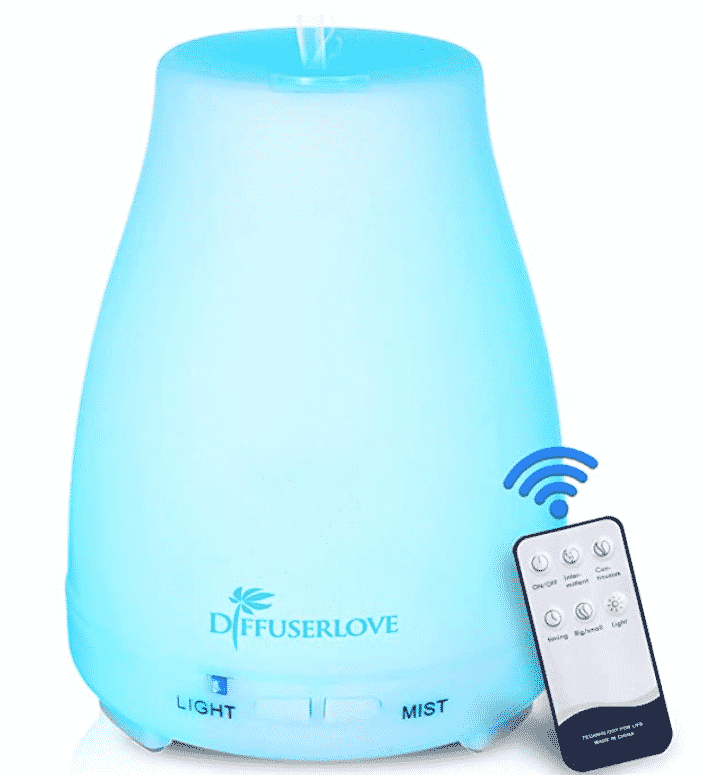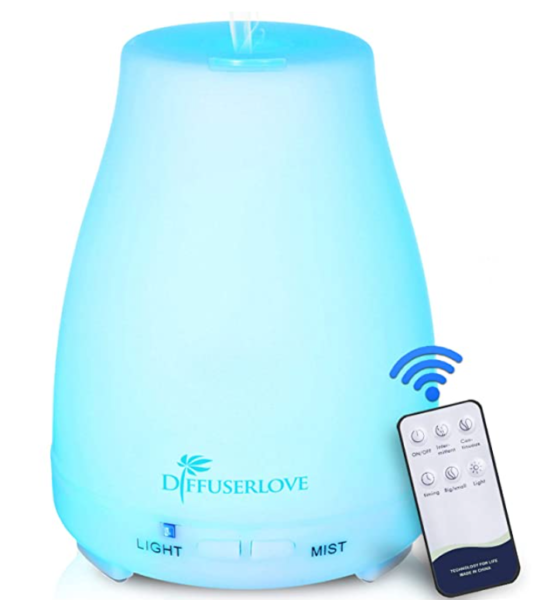 It's not every day that one survives university. Graduation is definitely not an easy task. All those years of late nights and studying to meet assignment deadlines are absolutely exhausting. For unique university graduation gifts for her, we suggest this remote-controlled aromatherapy lamp diffuser to take all her stress away. Now she can start this new chapter of her life on a fresh and rejuvenated note!
Bring the energy of the moon into her space with this beautiful lamp and essential oil diffuser. The diffuser is USB-operated and you can control different modes of light, time and mist. Just add a few drops of your favorite essential oil and enjoy long hours of pure relaxation and peace.
17. The perfect pair of heels!
Have your loved one step into adulthood with these statement champagne-colored heels. She is about to attend graduation parties and several interviews. A classic pair of pumps will save her a lot of time from worrying about the right match with her outfit. So, gift her grace and elegance so that she can walk with style.
Whether we are talking about open-toed or a closed pointed cut, there are a variety of elegant options to choose from. You can explore them all and find the one she'll cherish. Women love shoes there's no denying that and they would absolutely love these.
18. Passport holder and luggage tags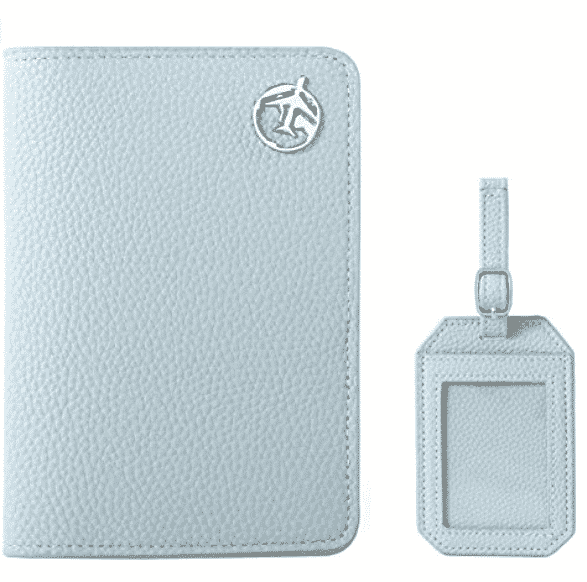 We all take a memorable gap year after graduation to find our true purpose and so, we have the perfect gift for the globe-trotting graduate. Our expert suggestion is that you gift them this gorgeous, PU leather passport holder and luggage tag by Lychii. This is a wonderful gift for the young lady who is going to travel to celebrate her graduation.
Pick their favorite color and add their full name or initials. You can even add a small quote. With this gift, you can bless your loved ones with positivity and happiness as they set off to explore the world, armed with a token to remember you by.
19. Adult coloring books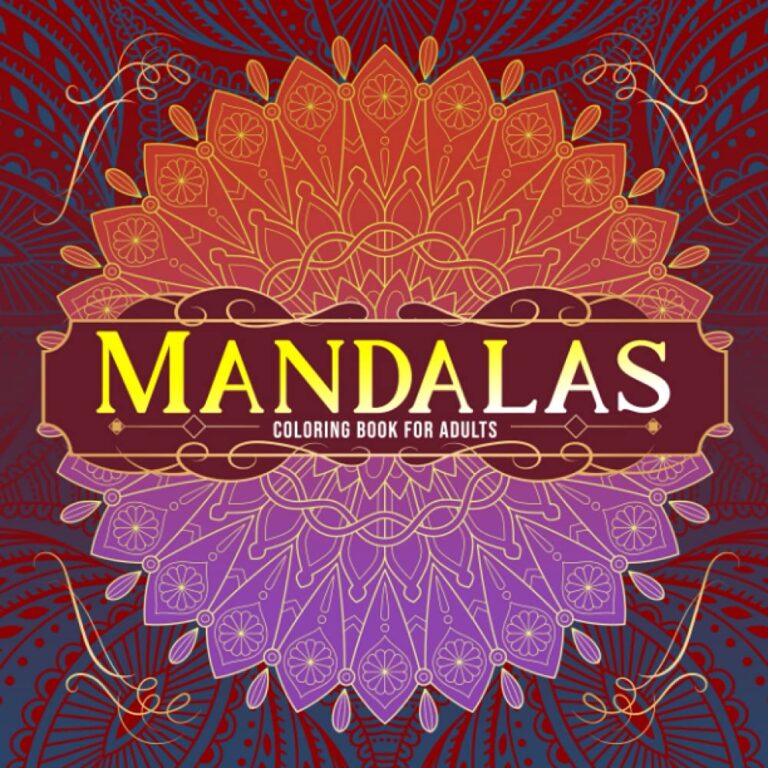 Gift the young graduate a set of anxiety-relieving, adult coloring books that will take them back to the good old days. Coloring can help them relax and let go of stress, and it has the ability to induce the same state of mindfulness as meditation does by reducing the thoughts of a restless mind. We especially love this inspirational and motivational book crafted by Papeterie Bleu that aids self-expression through creativity. This coloring book for adults contains 50 pages with intricate designs that will challenge your loved one's attention span and unleash their inner artist.
Creativity knows no bounds and with this activity they can use any tool of their choice from watercolors and sketch pens to crayons and color pencils . You can add a coloring set with this coloring book for a more complete gift set.
20. Back cushion with memory foam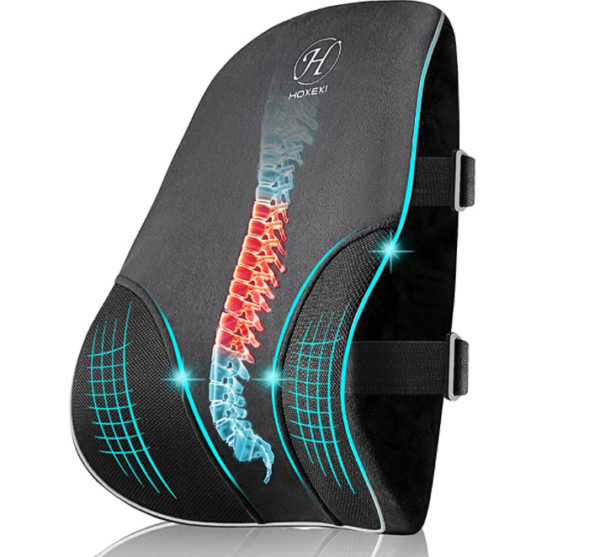 Graduating means no more excuses in the real world – now that you're an adult, you just have to get up and go to work, even on the days when you don't want to! One of the best and most thoughtful gifts you can get someone who has graduated and is about to embark in the real world is an excellent back cushion made of memory foam! This cushion is ergonomically designed. It saves her from sitting long hours at a desk and decreases the pressure on her coccyx. It provides excellent lumbar support and can even be easily cleaned in a washing machine.
Related Reading: 21 Gift Ideas For Women Over 50 | Amazing Christmas Gift Ideas
This cushion set has multiple uses – if not an office, your loved one can even use this in a car while driving, or just use it at home while sitting at her desk, working on the laptop. You know by now what a toll your back takes because of the hours of driving or working, with this, you've quite literally got her back!
21. A kindle paperwhite device!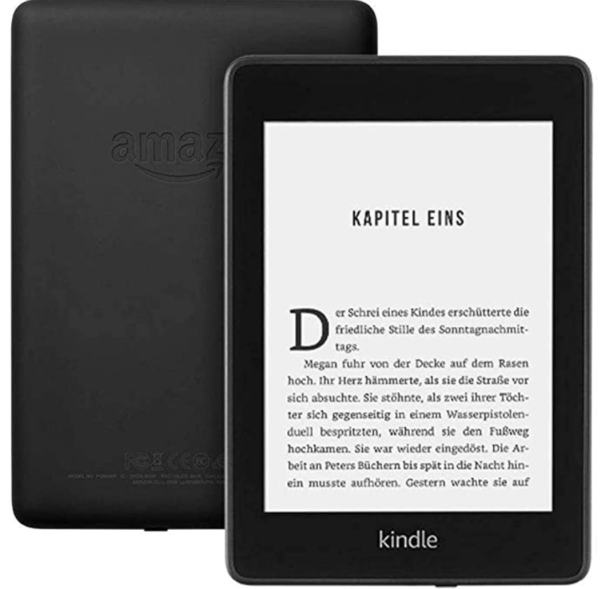 Now with an adjustable warm light, Amazon just keeps upgrading their game each time they release a new Kindle! This international version of Kindle is the latest addition to the Kindle family and is a great gift for someone that has just graduated. Gift your loved ones the joy of convenient and easy reading wherever they go. This Kindle is even waterproof, so one can enjoy a bubble bath or laze in the pool while reading. It is extremely sleek and has an ergonomic design with page turn buttons. Like any other Kindle, it reads like real paper with the latest ink technology.
With the gift of Kindle, your beloved graduate can now have access to a million books, audiobooks and newspapers, as well as a Kindle Unlimited subscription! If you want to go the extra mile, why not throw in a beautiful cover for it as well?
22. Camping compass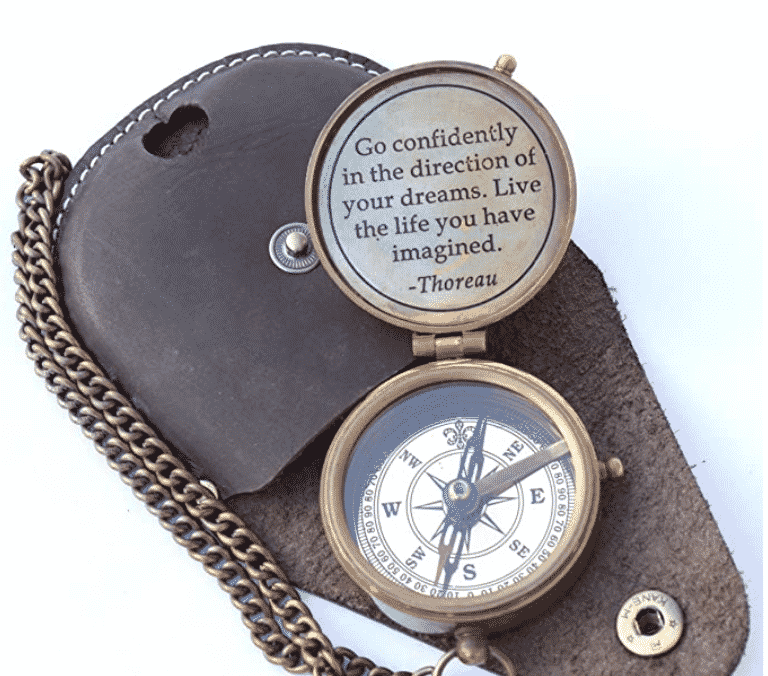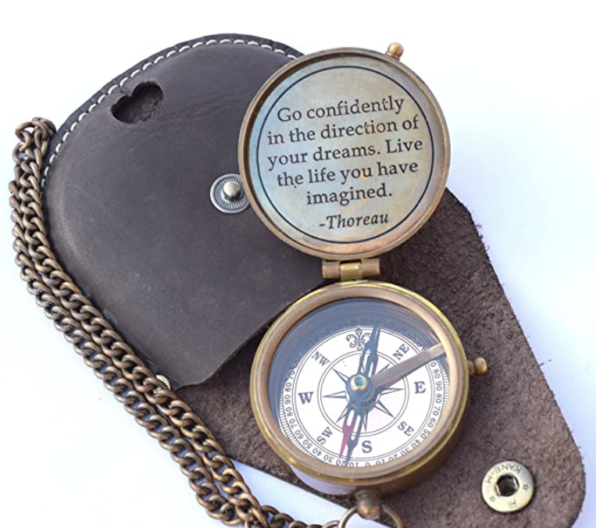 Now that your girl has graduated, she is standing in front of endless opportunities. So many good schools, admission interviews, job hunting, and the quest of finding herself among all the chaos. A compass is a very meaningful graduation gift for her, especially when it's engraved with an inspiring life quote by Thoreau. Be the guiding angel in her life who supports every step she takes in her life.
She can carry this antique brass compass on her next camping trip. It comes in a sturdy leather bag with a small copper chain. I can assure you, she won't be able to take her eyes off it!
23. Positive thinking jar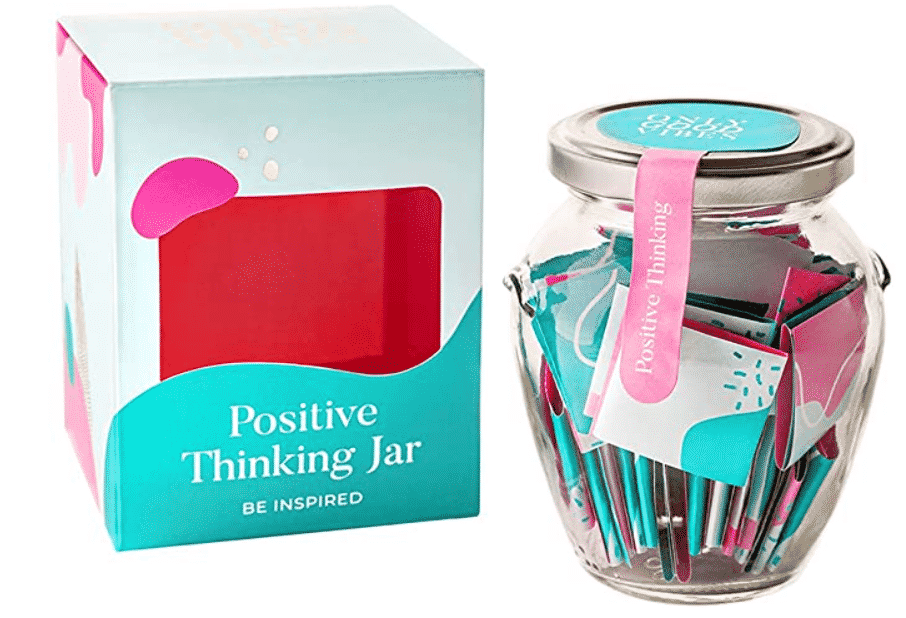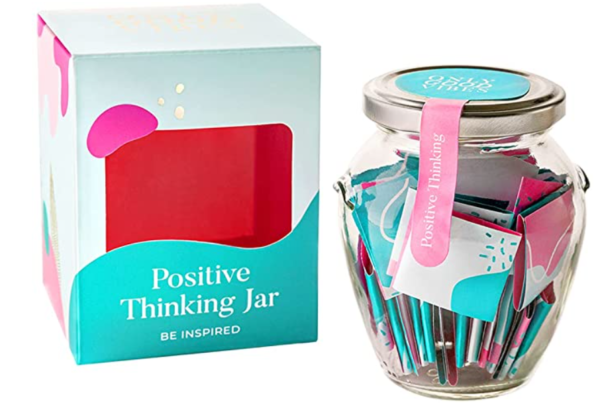 What could be better graduation gifts for her when you can bring her a jar full of positivity? We found this jar full of affirmation quotes on every single card. Imagine how wonderful it will be as she wakes up to a motivational and encouraging thought that makes her feel so confident and ready to face the day! This gift item is hand-made with love and uses quality paper in a host colors.
Related Reading: 21 Amazing Gift Ideas For Harry Potter Fans [ List For All Age Group]
As they say, The more you share your knowledge and wisdom with others, it only grows. After she is done reading all the quotes, she can repack the gift and pass it on to someone very special to her. Let's keep the chain of positivity alive.
24. Graduation sash stole
This graduation stole will win her heart in a second. Just look at the clever note on it that says Mastered it! in a cute golden font. This sash will be an amazing accessory to pair with the graduation robe and cap to make your sweetheart stand out in the graduation pictures.
As a matter of fact, she can wear the stole to an after-party she is attending for that extra bit of fun. It is made of quality black satin cloth imprinted by non-shed glitter which makes it fairly durable.
25. Mug with a nice quote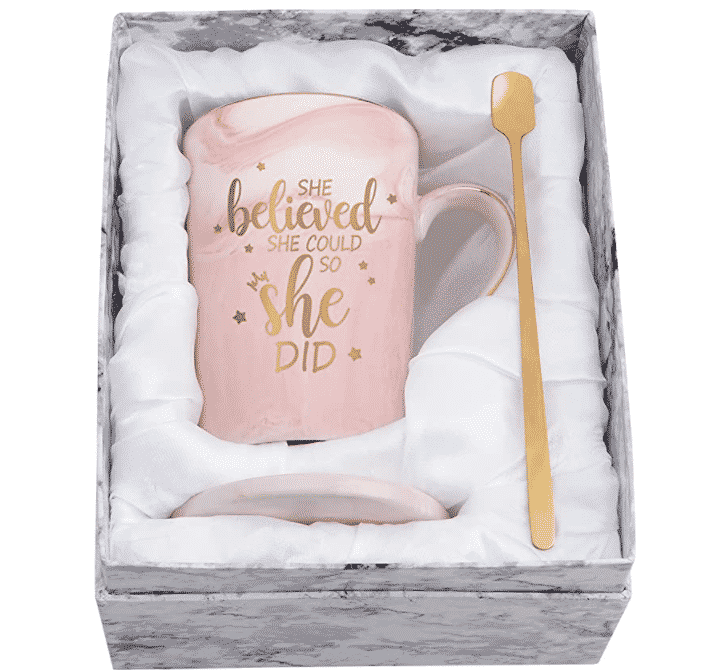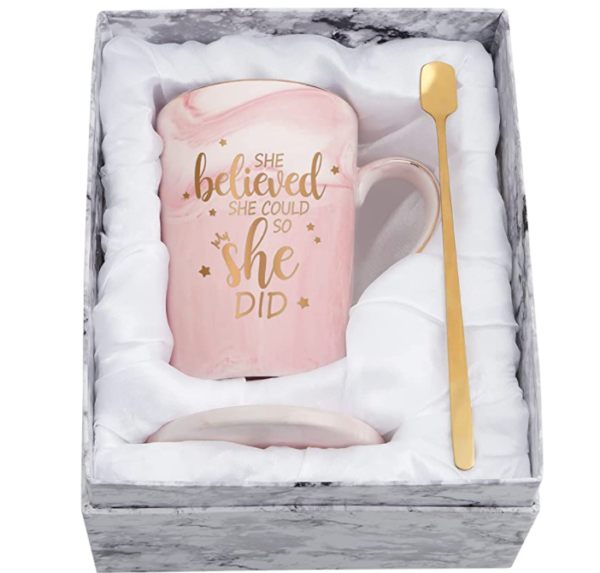 Mugs are forever classic graduation gifts for her, but don't pick just any random mug in the store. You should get her something which enhances the significance of this special day in her life. That is exactly why you should gift her this pretty, pink, ceramic, coffee mug with the saying, She believed she could. So she did. More than anything else, the quote represents the kind of faith and confidence you have in her capabilities.
This mug is specially hand-crafted from food-grade ceramic. You can keep your beverage warm or cold for a long time as it comes with a nice lid. And, the cherry on the top — a sleek golden spoon. Ain't it the whole package?
26. Inspirational wall plaque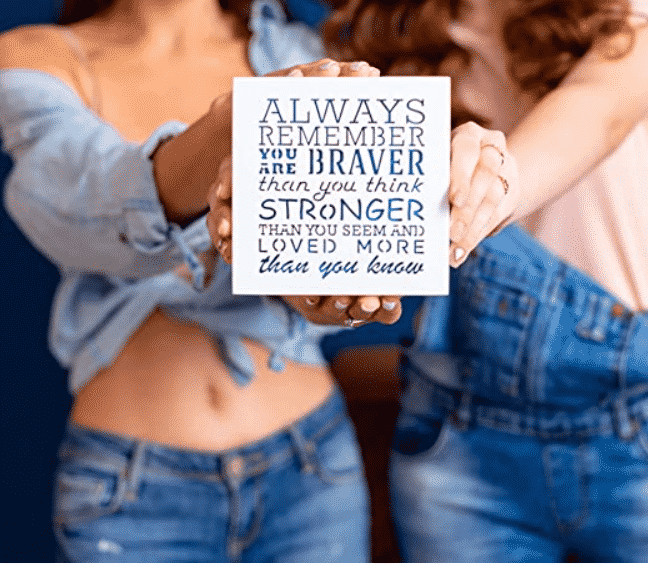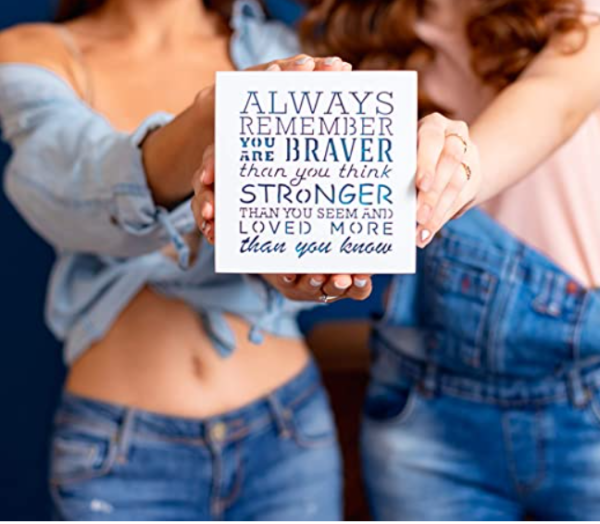 There are days when we all question our worth as human beings. We all go have the blues that make us feel we are all alone and not loved by anyone. Well, this is not one of those days. Your special someone just achieved one of the biggest milestones in her life and she deserves a whole lot of pampering. This plaque will tell her how much you admire her strength and courage to face any difficult situation. It conveys the message that you cherish her presence in your life.
She will be thrilled to display this wall plaque in her dorm room. The elegant yet simple design and excellent durability make it the perfect graduation gift for her.
27. Congratulating journal
You know, university graduation gifts for her should be thoughtful and carefully chosen. How about you pick this classy leather journal with a message on the cover to congratulate her on her success? This multifunctional journal offers a lot of facilities inside like cardholders, a zip lock pouch to save pictures or movie stubs, and of course, rules pages for the writer in her.
Related Reading: 45 Gift Ideas For Teenage Girls | Checklist 2022
As this comes in a handy portable size, she can carry it around in her bag as a purse or wallet and juice the maximum mileage out of it.
28. Graduation gift basket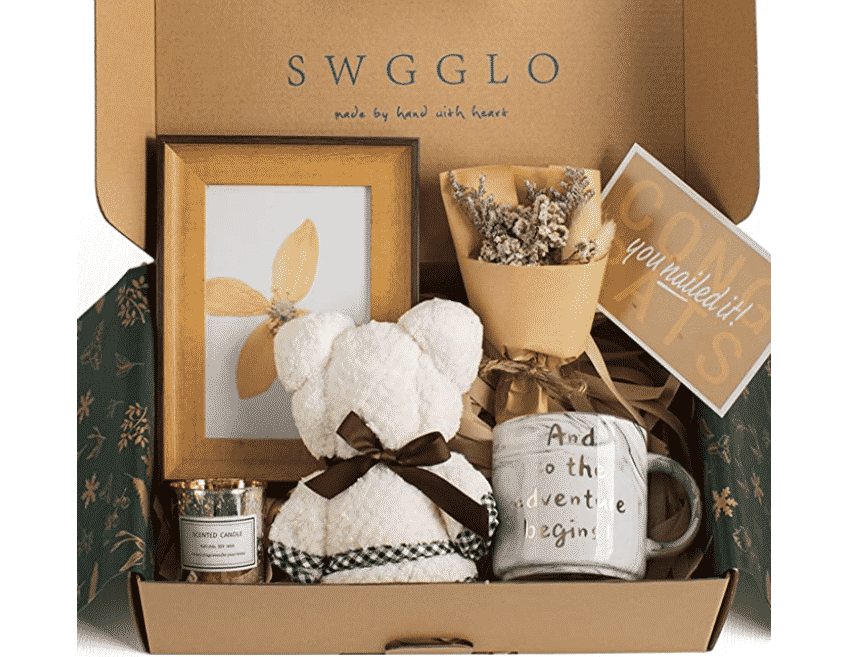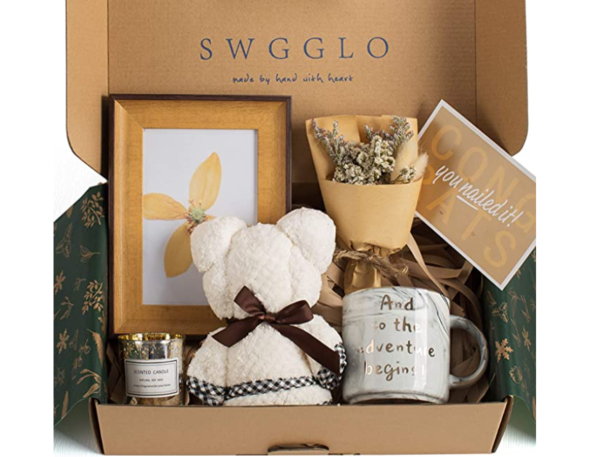 Teenage girls just love color and ribbons and gift wraps. Your sister will be super excited if you get her a complete gift hamper instead of just one thing. This gift basket contains all the items you would like to get as graduation presents for her, including a resin picture frame, a cute bear towel, a gray marble mug, a scented candle, and of course, some flowers.
She will receive the present in a nicely wrapped gift pack with a card that says, You nailed it!
29. Compass bracelet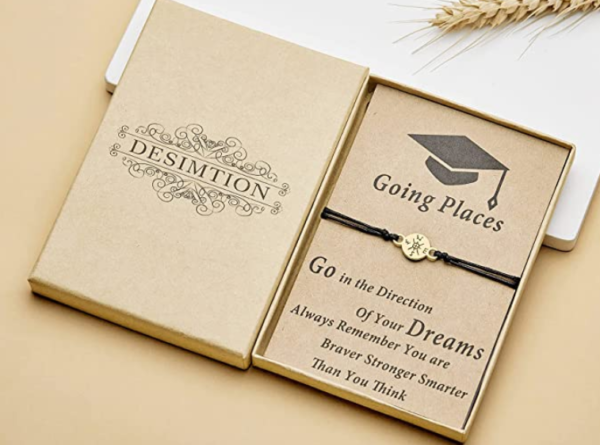 It's not news that women love jewelry. But when it comes to graduation gifts for her, instead of just any fancy piece, you can gift her something meaningful. For example, this platinum-plated compass bracelet is very suitable for someone who is about to embark upon a new life adventure.
It's long-lasting, adjustable, and made of shiny, black, wax ropes. As the gift card message says Go in the direction of your dreams, it suggests that you are always by her side to guide her through every bend in life — especially when she is feeling lost…looking at it, she'll remember that you are her home, her safe haven.
30. Key ring for the class of 2022
The last two years have been immensely difficult for everyone around the world. We have suffered, we have lost our close ones, and more than anything else, the natural rhythm of the educational system has been hampered. So, when your daughter worked day and night to graduate in this tough time for humanity, it calls for a special celebration. Start that with this token of appreciation to remind her of her skills and potential.
This graduation key ring is uniquely designed for the freshly graduated batch of 2022. It's made of rustproof and corrosion-free stainless steel material which is very eco-friendly.
31. Initial canvas bag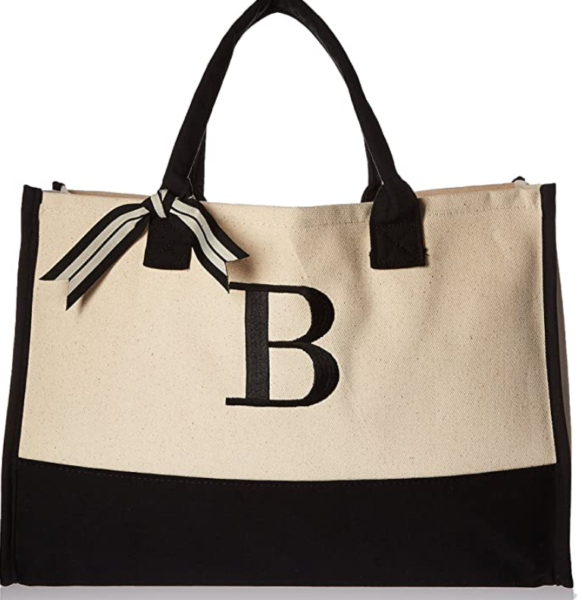 If your best friend just graduated, the most wonderful thing you can do is to get personalized graduation gifts for her. Check out this black and white canvas tote bag with the initial of your friend's name. The bag is quite spacious and great for regular use. She can throw in a blanket, some sandwiches, a bunch of flowers, and a bubbly drink and take it for a day out on the beach.
All you have to do is choose the first letter of your friend's name and you got yourself a lovely, customized gift item.
32. 3D moon lamp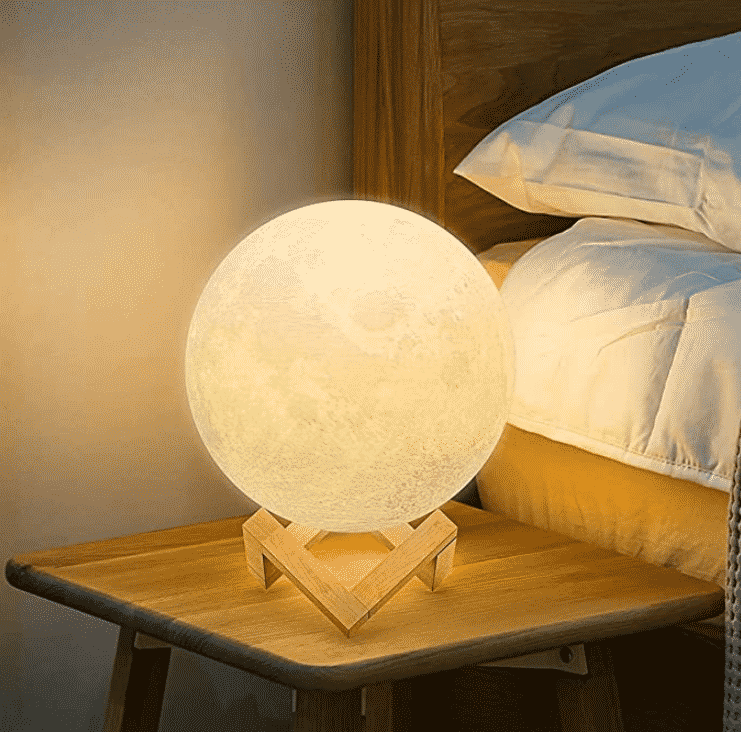 So, I believe your daughter graduated high school and now it's that difficult time to drop her off to college. If she wakes up scared of a bad dream, mommy is not going to be there to stroke her hair and tuck her in. Get her this soothing moon lamp for one of these nights. The advanced 3D print technology gives this lamp a very lively moon-like appearance.
Related Reading: 11 Last-Minute Gift Ideas For Someone Who Has Everything | 2022
She can control the different light modes and brightness by either touching it or via remote control. The lamp has a very high battery life and is rechargeable. Most importantly, it's made of 100% non-toxic harmless elements.
There you go, your complete guide to buy the perfect gift for the special lady in your life who just graduated and made you proud. Make your choice and astonish her with a pleasant surprise. 
FAQs
1. What should I give my daughter for her graduation? 
As a mother, you know your daughter's likes and dislikes inside out which gives you an edge on choosing the perfect graduation gift for her. You can go for journals, self-help books, a nice gadget like Kindle, laptop bags, or a nice art gift box.
2. What do you get a teenage girl for graduation? 
Gen Z teenage girls have a whole other world of their own. As an adult, it might be difficult for us to see through their eyes but we can always try. Here are some of the coolest gift ideas — moonlights, a polaroid camera, unicorn tumblers, affirmation cards, a Bluetooth keyboard, or maybe a karaoke microphone. 
3. What do you get a girl for her high school graduation?
If your sister or neighbor is graduating high school, you can get her something a bit more attractive that will interest her. For example — macrame wall hangings, bubble tea kits, cool headphones, or maybe a rainbow-colored backpack. 
10 Best-Selling Relationship Books Couples Can Read Together
20 Comfy And Stylish Coffee Date Outfit Ideas To Try
40 Best Homemade DIY Gift Ideas For Girlfriend