Looking to buy your man something for an upcoming birthday or anniversary? Get him a cool gadget! Men love gadgets – there's no denying that. May it be a young boy, a teenager, a middle-aged man, or an older man – men of all ages are crazy about gadgets. Men love figuring things out, pulling things apart and putting them back together again and whatnot.
Any man worth his salt loves gadgets – whether they're for the house, the car, the workplace, or just about anything. We have put together this list to help you buy that special someone – a friend, a brother, a spouse, a partner, a better half, your father or grandfather – whoever the man in your life is, the perfect cool gadget suited for a man! Scroll through this list to find some amazing ideas on cool gadget gifts to get your man!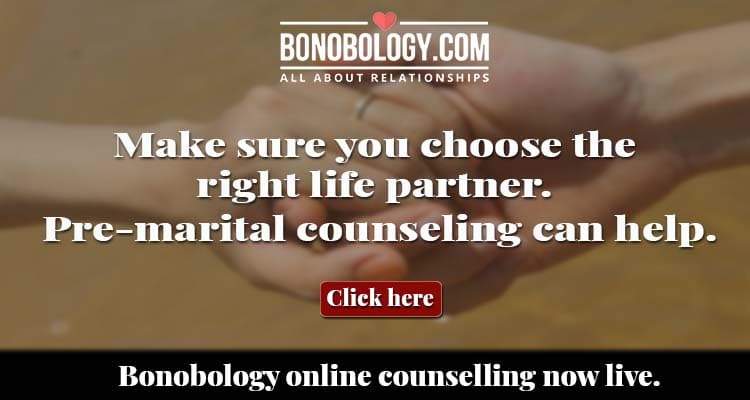 1. Microsoft Mouse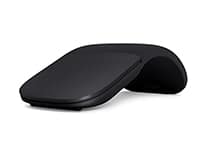 Men love cool and nifty gadgets – especially ones that can help them work seamlessly through the day! Get you loved one this Microsoft Arc Touch Mouse and see them jump with glee! This wireless mouse has a flexible design and is ergonomically shaped to enable ease of use to the user. It has a touch to scroll surface which allows a user to easily scroll through pages and pages of a document on the laptop or computer screen, without tiring their fingers out. It is perfectly portable – the best feature is the snap feature.
While carrying it, the mouse can be flattened like a pad, and just with a little click and snap, it can bend over to give it the 'arc' or curve and be used just like any other mouse. It has built in Blue track technology and works well with any laptop!
Related Reading: 12 Thoughtful First-Night Wedding Gifts For Your Husband
2. Hoverboard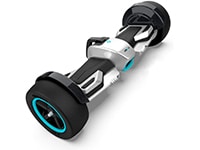 One of the coolest gadgets of this era is anything that can help you defy the laws of a normal life – and the hoverboard is definitely one to fit that bill! Gift this hoverboard to someone special in your life and see them light up like the LED lights on this device! This sturdy and durable gadget is built for all terrains – grass, gravel, dirt or wet surfaces – whatever the surface is, your man is sure to ride like a warrior.
What's more, the hoverboard even has built-in speakers that can allow you to play music while you ride! It has a self-balancing technology that makes it really easy to use and safe for new or novice riders. With this hoverboard, you can master the art of balancing in no time – while looking like a pro!
3. Truly Wireless Earphones
Headphones designed without any wires, in essence, in-ear – earbuds are called True wireless headphones. These buds offer a wire-free experience and will allow your loved one to move without obstruction while they work out, dance, travel, etc. They work via Bluetooth and are rechargeable. These True Wireless earbuds can be connected to just about any device, be it a phone, laptop or smartwatch. These earbuds are a must-have for anyone into gadgets and hence are essential on our list!
We recommend the Sony WF-SP800N. These buds have a soft cushioned arc supporter and have a brilliant digital noise cancellation technology, with a battery life that ranges up to 9 hours in-ear and 18 hours with carrying case and a Built-in microphone for clear-sounding hands-free calls. The headphones even have Alexa enabled for voice access to music and information!
4. Display Dongle
This wireless display dongle is an amazing new age gift for a gadget lover! It supports 1080P video output and has a very high-quality sound output. It can be easily connected to a smartphone, notebook, tablet or television set and has full support for plugging in Airplay, Google Home, Miracast or Chrome cast.
The dongle supports both audio and video formats and works with most streaming platforms like Netflix, Hulu and Amazon. You don't need an HDMI cable or any other additional item to get this device working – you can mirror your phone to a television set and conveniently get amazing picture quality in front of your eyes!
5. Amazon Echo
The all-new Amazon Echo Dot is sure to be a hit amongst any gadget lovers out there! This is a popular speaker that has built-in Alexa controls which can be monitored through a smartphone or tablet through the Alexa app. The Echo dot provides excellent sound quality and delivers very crisp vocals. It has a great bass and allows a user to stream music from various platforms including Amazon Music, Apple Music, Spotify etc. Alexa these days has become quite clever, and people love playing around with it! Alexa can tell the weather, the news, takedown lists or even play games with the user!
With the Echo Dot, even when someone is bored and alone, there is always something to do to entertain oneself with! The user can use this Echo Dot to control features within a home (like lighting, thermostat, locking doors with compatible devices). You can even connect with others by asking Alexa to call or send a text message. This is a great gift for a gadget lover and a definite current day must have!
Related Reading: 21 Gifts For Your Co-Workers | Gift Like Star Performer [2020]
6. Fossil Smart Watch
A smartwatch is a great choice of gift for your loved one as it combines the ease of fitness tracking, communication and music all on your wrist. We know that this Fossil touchscreen smartwatch will give your loved one the modern edge we all crave.
It has the ability to receive calls, make payments, connect to earphones and your phone via Bluetooth and can track all your workouts effectively.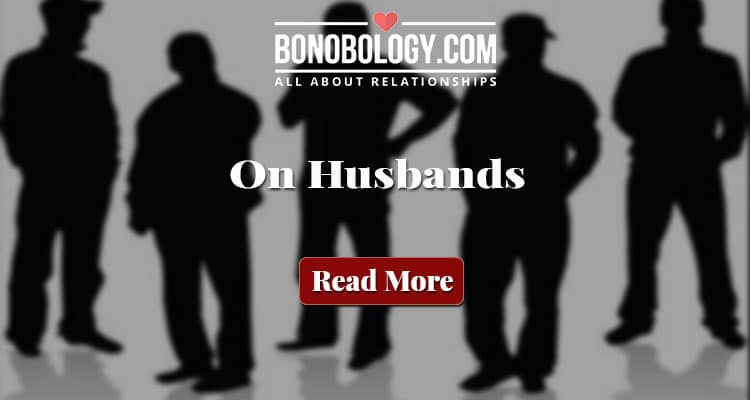 7. Stylus
A beautiful new addition to the computer and technology space is the stylus! This HP stylus is built specifically for someone that has a compatible HP laptop or tablet. This pen works with batteries and does not need to be charged. It's a greatly recommended stylus for anyone that needs an easier way to work longer hours on their laptops. It works smoothly and does not register your hand on the screen – it even considers how the user presses the screen (hard or soft) to make lines or impressions.
This is a great gadget for a man who loves to draw, illustrate or has a creative feather in his hat and is easy to get used to. It has excellent pressure sensors, a right-click button and an eraser, making it a really cool way to draw, navigate features with accuracy and give a comfortable pen-like feel and control to anyone.
8. Clocky Alarm Clock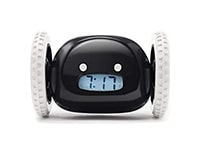 Have you ever wondered what it would be like to actually get out of bed on time?! With this annoying Clocky on wheels, even the deepest of sleepers can be jolted awake! This alarm clock is a loud alarm for heavy sleepers and rolls, jumps and moves away from the sleeper till the sleeper can catch it – and by that time, your sleep has already been kissed goodbye!
This alarm clock is the best wake up call ever! It is a unique and funny alarm clock that shakes and buzzes – and all built-in with just 4 AAA batteries. It has a snooze feature that allows you to snooze it one time. The alarm clock even has a glow in the dark feature and is a really cool device that any guy would be glad to have!
9. Nintendo Switch Gaming Console
The Nintendo Switch gaming console is a dream come true for any guy who loves his video games! This gift includes a console which comes with a neon blue and a neon red joy-console and has an amazing battery life of 5.5 hours, depending on the aggressiveness of play. This Nintendo Switch system is designed in a way that one can play it at home, on-the-go, solo or with a group of friends, with ease! It can even be docked to enjoy HD gaming on a television set.
If you are heading outside, the Switch can even be undocked from the console in order to convert into a handheld device! This is not just a cool gadget but a great gift for a gamer and this hybrid version of the console is definitely going to make a gamer smile hard!
10. Electric Scooter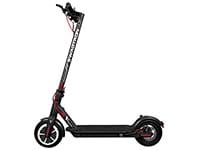 What's the new age bicycle that comes equipped with ultra-cool technology and features? You guessed right! It's an electric scooter! This Hover-1 Journey is a foldable and snazzy electric scooter any man is going to love! It has a maximum range of 16 miles at one go and has 8.5" air-filled tires on the front and the back. The scooter weighs just under 33 pounds, so is easily portable and can be carried from one place to another if you don't feel like riding it. It has an LED display and a LED headlight and takes about 5 hours to a single charge.
The electronic and mechanical disk brake built into the scooter also makes it an excellent pick for anyone looking to get their man a cool way to ride into the future! This makes a great gift for a man who is not just into gadgets but also into safeguarding the environment!
Related Reading: 21 Long-Distance Relationship Gifts | Updated List [Oct. 2020]
11. Traxxas – Monster Truck
Does your loved one love cars and automobiles? For any man who loved playing with cars when he was younger, this next gift is bound to be a dream come true! The Traxxas Mercedes Benz is an electronic toy trail crawler vehicle that will make absolutely any man's head turn! This monster truck cum toy car can take on a variety of terrains and is a replica of the Mercedes-Benz G 63.
It has a wheel drive and built-in LED lights which enable it to take on the darkest and murkiest paths even at night! This car also has waterproof qualities and can sustain the worst of weather with confidence! A true delight for any car lover, this is definitely a top gadget to get a man.
12. Breakfast Maker
Do the men in your life love to cook? Are you looking to gift your loved one a gadget but are sick of gifting the same old electronics available year on year? Look no further – this breakfast maker is sure to make you a hit with your man! This is a versatile breakfast station which allows a person to make coffee, eggs, sausages and toast at the same time! The toaster oven can hold up to a 7-inch pizza at one go alternatively to 4 slices of bread! The griddle on the top part of the breakfast station is family-sized and has a non-stick quality. Eggs, pancakes, omelettes, bacon or hash browns – no matter what the breakfast item, it can easily be cooked on this breakfast station.
The coffee maker can make up to 4 servings of coffee in one go. The best part about this breakfast station is that it can also be cleaned as easily as it cooks things! This multifunctioning gadget is sure to be a hit amongst anyone that loves a hearty breakfast – not just eating but also cooking it!
13. 3D printer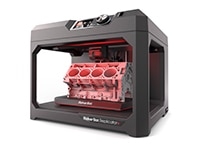 Help your loved one explore their creativity by gifting them a 3D printer. A 3D printer uses computer-aided design to create three-dimensional objects through its unique layering method and can make an interesting gift if your loved one loves to tinker with gadgets.
It will challenge their creativity and help them develop new skills and are a perfect combination for those with a creative flair. Any man is sure to love this gift and will put it to use immediately!
14. Garmin Smart GPS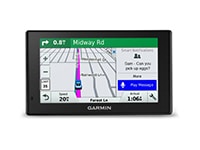 An all new GPS system – this Garmin smart GPS gives your car the wings it needs and is a great gadget for any man out there!
It can be installed in a car and with your smartphone or smartwatch and is great for a long road trip.
15. Wifi Nest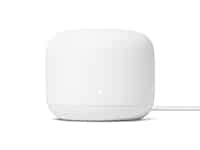 The Google Nest Wifi Router and Pointer pack is an excellent gift for someone that loves their WiFi – and who doesn't fit that list! This is a great gift for the man in your life who also tends to work from home and requires their home WiFi to be in top condition at all times. This device makes the WiFi reach in the home reliable and fast and has a coverage of up to 3800 feet. It also has in-built speakers with Google Assistant and can be used as an alternative to convert the home into a smart home by using it to play music, manage WiFi networks etc.
All said and done, this device ensures that your WiFi stays fast and there is no break in connection when walking from one room to another. It is a dream gadget for any man! It can be easily set up and controlled through the Google app on one's phone or tablet.
Related Reading: 7 last-minute valentine gift ideas for your dear husband
16. Shark Robot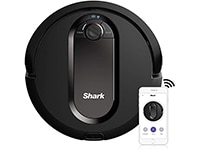 Robot vacuums are compact and do not take up too much space. They pick up dirt and debris with ease and are the cleaning arsenal we are all looking for. With this gadget, your loved one can forget about vacuuming their home for at least up to a month. Show how thoughtful you are by gifting your loved one the experience of comfort with the 'Shark IQ Robot Vacuum Self-Empty' which combines the convenience of a self-emptying base with pro IQ Navigation.
The robot can efficiently map and clean their entire home with its powerful suction and a self-cleaning brush roll and even automatically empty the dirt and debris into the bagless base, after each cleaning session. The base can hold debris for up to a month. The Shark IQ Robot methodically cleans every room and return to its charging base to refuel when it's low on juice.
17. Blink XT2 Camera System
Imagine if you could set up a cool surveillance system in your home? Isn't everyone's dream, especially in this day and age, to have an uber-cool security system in place? Gift this amazing gadget to a loved one, even someone older that can really benefit from a great security system in their house. The camera has access to free cloud storage, extended battery life and even works with Alexa.
You can even set up 2-way audio through the camera outside your house and talk to visitors through your smartphone or tablet! The camera provides day and night coverage with special infrared vision in the night time/after dark and can be used both indoors and outdoors. It also has customized motion detection options which can be synced to your smartphone or tablet to give you security updates based on your priorities.
18. Tile Mate
Sick of that special someone in your life always losing their phone or their keys? In that case, this is the perfect gadget to get them! The Tile Mate is a really cool device that can be linked to your phone, keys or any other valuable daily items of use. By connecting the tile mate to your objects, you can easily locate them when lost, by using your smartphone to 'ring' your lost things.
The Tile mate uses Bluetooth technology and can find lost objects within a range of 100 feet. It's the perfect gift to get someone who is used to losing their things, and just can't seem to get rid of this bad habit!
19. Garmin Dash Cam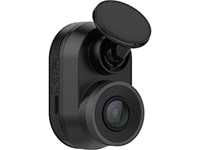 The Garmin dash cam provides an excellent hands-free and voice-controlled experience in the car and is a great gift to give to a gadget as well as an automobile lover. Any man that loves driving or his car would really enjoy this gift. This is essentially a very high-end GPS navigator which comes equipped with high-resolution display and has a built-in Alexa – so you can even ask it to play music for you on a road trip – instead of just being your navigation buddy.
Most people rave about how great Garmin products generally are – and with this navigator installed in your car, your journeys are bound to become seamless travels. This navigator can be controlled through the Garmin app on a smartphone or tablet.
Related Reading: 10 Cute Texts To Send To Your Man When You Miss Him
20. Smart Remote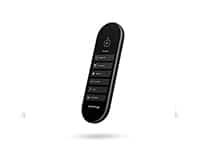 Ever wondered what it would be like to control everything in your house with a single click? Well, those days of wondering are gone – with the Smart Remote that has a built-in Alexa control and can control your entire home seamlessly, this is now a dream come true! The Smart Home Control has amazing touchscreen panels and can help you control your music, lighting, climate, home access and smart devices – all in one single click! You can even adjust your home's thermostat, play music without using a phone, and see who rang the doorbell, no matter where in the house you may be!
The smart remote also allows you to lock all your doors with the smart lock so you don't need to get out of bed if you forgot to lock the main door at night! It is available in four models and six colours that have a variation in the number of switch panels. What's best is that while this is a gadget your man is bound to love, it's something everyone and anyone in the house can easily use!
21. Quadcopter Drone with Camera
Videography and the thrill of adventure clubbed into one, drones come in various sizes and technical advancements and capabilities. With a wide budget bracket, you can choose the perfect drone for your loved one. While some drones are designed to follow sporting events and hence are made to move fast.
For the cinematography enthusiast, you could consider a drone that has a powerful camera and is easy to fly. If your loved one is into aeroplanes and aviation, you could get them a racing drone that uses unique First Person View goggles to steer and if you're buying a gift for a real gadget geek, we have the ultimate gizmo, the 'Do it yourself drone kit' where your loved one can build their own drone!