Men have been flirting with tools since the beginning of civilization. From using simple tools in the stone age to using smart gadgets in the information age, men have shown an inclination toward cool tools throughout history. Gadget gifts for men are the shortcut to their hearts.
If you're looking for a present to brighten up a special man's day – be it your partner, dad, brother, or best friend – look no further. We've got a list of cool gadgets gifts for men, that'll have them grinning from ear to ear for sure. Because there is one thing we know for sure, men love figuring things out, pulling things apart, and putting them back together again.
The Best Tech Gifts For Men – Gift Ideas For Tech Obsessed Guys
If you ask any guy if they are obsessed with tech, either they pull out a hard "Yes!", or they're lying. Of course, there can be exceptions and saints, but generally, any man worth his salt loves gadgets – whether they're for the house, the car, the workplace, or just about anything.
Cool gadgets for men are like jewelry to women. Different men like different kinds of stuff, and it is imperative to find the right tech for your man. But in this world of infinite gadgets, finding the perfect gadget gifts for him could be a mammoth task. Don't worry, we've got you covered.
We have put together this list of cool gadgets gifts for men to help you buy that special someone the perfect piece of tech, no matter who the man is – a friend, a brother, a spouse, a partner, your father, or a grandfather! Scroll through this list to find some amazing ideas for gadget gifts for tech guys!
1. Ray-Ban Stories Wayfarer Smart Glasses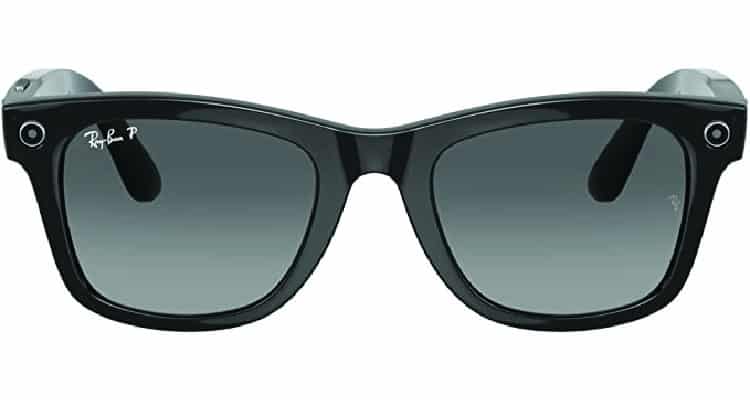 Sunglasses are cool but what if they could do more than just protect the eyes? If your guy is a fan of cool, futuristic tech then this could be the golden ticket into the future. As crazy as it sounds, the future of sunglasses is here. These glasses can play music, capture pictures, and provide you with info on almost anything you look at.
You cannot get any closer to becoming Ethan Hunt or Tony Stark than this, and boy oh boy, do guys love them! If you've got the budget for these and you're looking for some cool gadget gifts for him, you have found the coolest one out there in Ray-Ban Stories.
 2. Hover 1 Electric Hoverboard
One of the best gadgets for men of this era is the one that helps you defy the laws of a normal life – and the hoverboard is definitely one to fit that bill! Gift this hoverboard to the special man in your life and see them light up like the LED lights on this device! This sturdy and durable gadget is built for all terrains – grass, gravel, dirt, or wet surfaces – whatever the surface is, your man is sure to ride on like a warrior.
The hoverboard even has built-in speakers that can allow you to play music while you ride! It has a self-balancing technology that makes it really easy to use and safe for new or novice riders. This is one of the best electronic gifts for men because it makes them feel a little bit like they're zipping on air.
3. Dyson Lightcycle Desk Light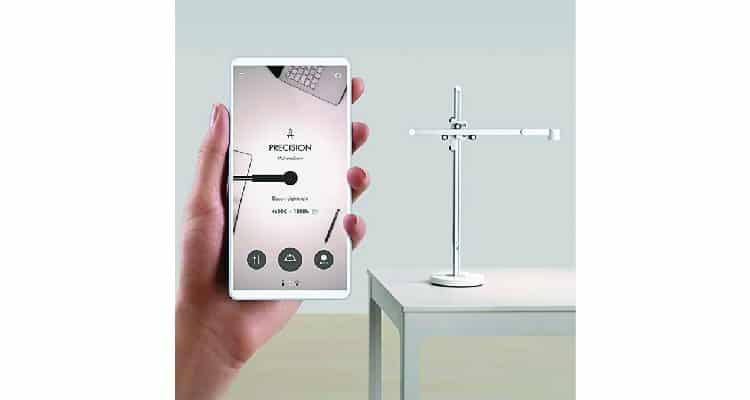 You might argue that this is just an expensive lamp. Well, it is much more than that. Electronic gadget gifts for men don't get better than this. Surprisingly this lamp resembles a long-lasting committed relationship.
It has a 60-year guarantee and it adapts to the surroundings for the perfect amount of brightness. It's got some amazing presets to play around with, and a cool app to customize the settings. The Dyson Lightcycle is much more than just another lamp on the desk.
4. Zadmory Wireless WiFi Display Adapter Dongle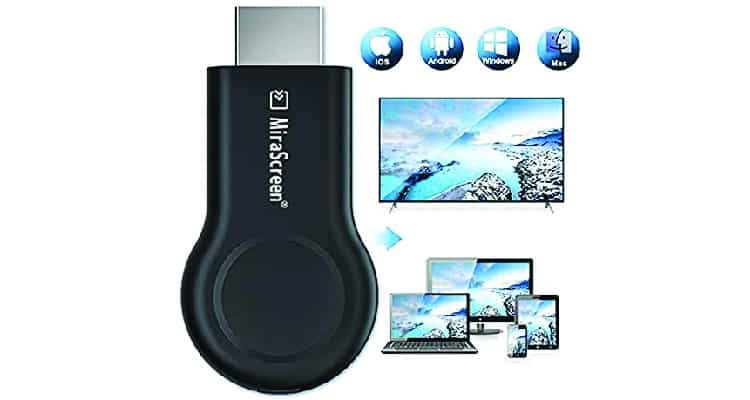 This wireless display dongle is an amazing new-age gift for a gadget lover! It supports 1080P video output and has very high-quality sound output. It can easily be connected to a smartphone, notebook, tablet, or television set and has full support for plugging in Airplay, Google Home, Miracast, or Chromecast.
The dongle supports both audio and video formats and works with most streaming platforms like Netflix, Prime Videos, Disney Plus, etc. You don't need an HDMI cable or any other additional item to get this device to start working – you can mirror your phone to a television set and conveniently get amazing picture quality in front of your eyes!
5. Echo Dot (4th Gen) Smart Speaker With Alexa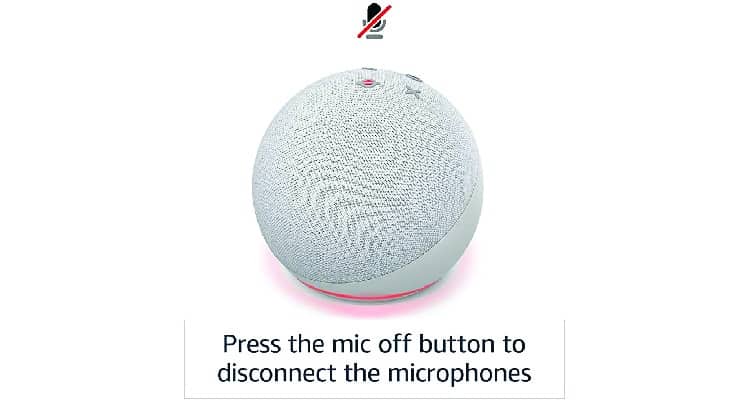 The all-new Amazon Echo Dot is sure to be a hit among the cool gadgets for men! This is a popular speaker that has built-in Alexa controls which can be monitored through a smartphone or tablet via the Alexa app. The Echo dot provides excellent sound quality and delivers very crisp vocals. It has great bass and allows users to stream music from various platforms including Amazon Music, Apple Music, Spotify, etc. 
Alexa these days has become quite clever, and people love playing around with it! Alexa can tell the weather, the news, takedown lists, or even play games with the user! There's not a dull moment in the house if you are around this incredible device. The user can use this Echo Dot to control features within a home (like lighting, thermostat, and locking doors with compatible devices). You can even connect with others by asking Alexa to call or send a text message. This device easily tops any 'great gadgets gifts for him' list.
6. Fossil (Gen 6) Smartwatch
A watch is not just an accessory anymore, it is a work tool and a tool of style combined together. If your man is all about class, the Fossil smartwatch destroys the competition in the gadget gifts for men category. A smartwatch is a great choice of gift for your loved one as it combines the ease of fitness tracking, communication, and music – all on your wrist.
We know that this Fossil touchscreen smartwatch will give your loved one the modern edge we all crave. It has the ability to receive calls, make payments, connect to earphones and your phone via Bluetooth, and can track all your workouts effectively.
7. ZEEFO Bedside Smart Table Lamp
What if we tell you that there is a bedroom lamp that can play your favorite music? And that the lamp represents the Tree of Life? Magnificent! Music from the Tree of Life – can you imagine anything more beautiful? And yes, of course, this lamp can easily light up a room with its ambient light.
The speaker functions are the USP though. The results are simply blissful. It also has a mind-blowing touch operation as well as a step-less adjustment of brightness. Could a lamp do any more?
Related Reading: 12 Thoughtful First-Night Wedding Gifts For Your Husband
8. Clocky Alarm Clock on Wheels
Have you ever wondered what it would be like to actually get out of bed on time? With this annoying alarm clock on wheels, even the deepest of sleepers will be jolted awake! This alarm clock is just the thing for heavy sleepers and it rolls, jumps, and moves away from the sleeper till the sleeper can catch it – and by that time, your sleep has already been kissed goodbye!
This alarm clock is the best wake-up call ever! Its 4 AAA batteries will keep it ticking for a very long time. It has a snooze feature that allows you to snooze it one time. The alarm clock even has a glow-in-the-dark feature and is a really cool device that any guy would be glad to have! This could be one of the best gadgets for men trying to establish some morning discipline in their lives.
9. Nintendo Switch Gaming Console
The Nintendo Switch gaming console is a dream come true for any guy who loves his video games! This gift includes a console that comes with a neon blue and a neon red joy console, and has an amazing battery life of 5.5 hrs, depending on the aggressiveness of play. 
This Nintendo Switch system is designed so that one can play it at home, on the go, solo, or with a group of friends, with ease! It can even be docked to enjoy HD gaming on a television set. If you are heading outside, the Switch can even be undocked from the console to convert into a handheld device! This is not just a star in the cool tech gift ideas for men market, but a great gift for your gamer boy.
10. Hidrate Spark Pro Smart Water Bottle
What better way to show your guy that you care than by helping them live a healthy lifestyle? Gift them this incredible water bottle that reminds them to drink water by glowing.
It also records the amount of water intake and lets them know about their progress on daily goals. Fitness freak or no, this is one of the top cool gadgets for men out there.
11. Traxxas Teton Monster Truck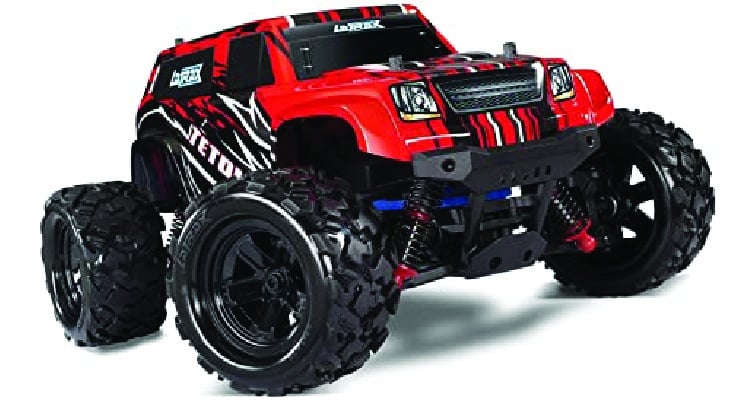 Does your loved one love cars and automobiles? Of course, he does! The Traxxas Treton is an electronic toy trail crawler vehicle that will absolutely make any man's head turn! This monster truck cum toy car can take on a variety of terrains. This car also has waterproof qualities and can sustain the worst of weather conditions! A true delight for any car lover, this is definitely one of the best electronic gifts for men.
12. Nostalgia Retro 3-in-1 Family Size Electric Breakfast Station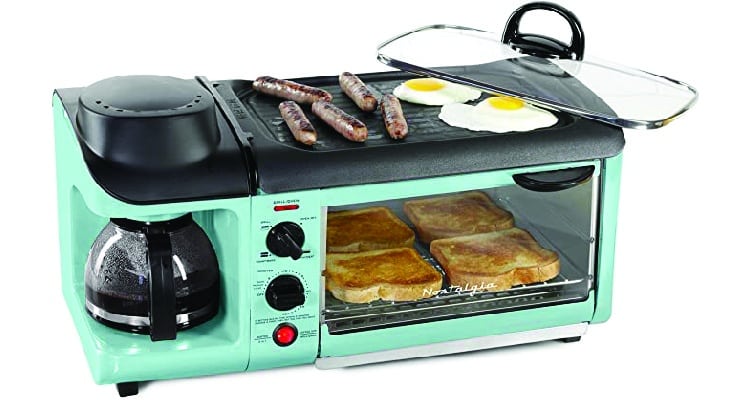 Looking to woo the chef in your man? Or do you just want to make sure that he doesn't skip his breakfast with the excuse of lack of time? Either way, you've found your solution. This is a versatile breakfast station that allows a person to make coffee, eggs, sausages, and toast all at the same time! 
The toaster oven can hold a 7in pizza or 4 slices of bread! The non-stick griddle on the top part of the breakfast station is family-sized. The coffee maker can make up to 4 servings of coffee in one go. The best part about this breakfast station is that it can also be cleaned as easily as it cooks things! Definitely one of the smartest gadget gifts for him.
13. Yubiko Yubikey 5C NFC
If a man is into working with confidential data, this key could be the key to his happiness. It protects online accounts against unauthorized activities using 2-factor authentication. Durability and security are the middle names of this device.
This key is FIDO certified and it works with almost all the applications that matter. This small key can save your man from a lot of cyber trouble.
14. Garmin DriveSmart 65
If travel and road trips are your guy's jam, this device will definitely have his wheels rolling. An all-new GPS, this Garmin smart GPS gives your car the wings it needs and is equipped with all the latest GPS features.
It can be installed in a car and with your smartphone or smartwatch and is great for a long road trip. Your search for finding the best gadget gifts for men can end now as he gets busy discovering new routes to satisfy his wanderlust.
Related Reading: 21 Long-Distance Relationship Gifts | Updated List
15. Google Nest Wifi Router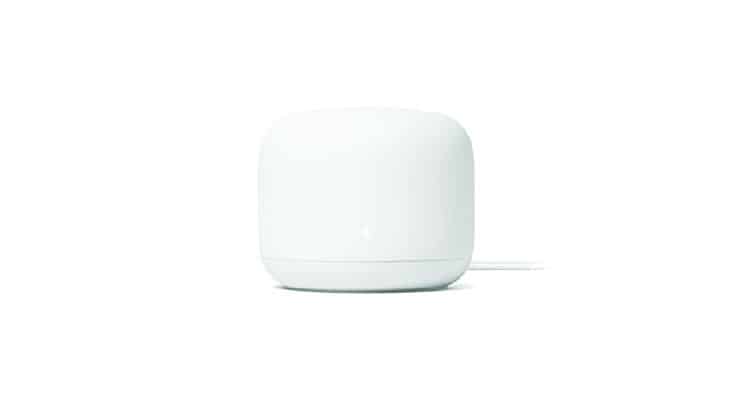 The Google Nest Wifi Router and Pointer pack is an excellent gift for someone who tends to work from home and requires their home WiFi to be in top condition at all times. This device makes the WiFi reach in the home reliable and fast and has a coverage of up to 3800 ft.
It also has in-built speakers with Google Assistant and can be used as an alternative to convert the home into a smart home. Use it to play music, manage WiFi networks, etc. All said and done, this device ensures that your WiFi stays fast and there is no break in connection when walking from one room to another. The man could be dashing through the house, but the connection will remain rock solid, just like yours.
16. G.U.S Multi-device charging station dock
We're all slaves to smart devices. Most of us use multiple devices to manage our lives. If your special man has organizational issues, he probably leaves a lot of charging wires around.
To keep him from tangling into those, this neat charging station can serve as a savior. It will charge all his devices in one place as it accommodates a lot of them. A tidy workstation does help keep a clear mind.
17. Blink Outdoor Camera System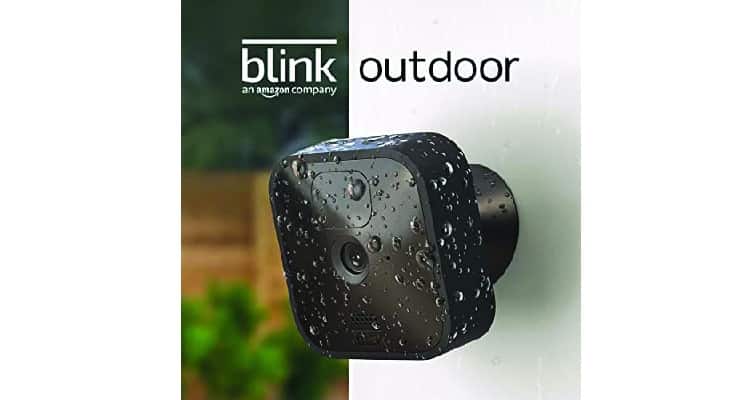 Imagine if you could set up a cool surveillance system in your home? Isn't it everyone's dream, especially in this day and age, to have an uber-cool security system in place? Gift this amazing gadget to a loved one, especially someone older who can really benefit from a great security system in their house. 
The camera has access to free cloud storage and extended battery life, and it also works with Alexa. You can even set up a 2-way audio through the camera outside your house and talk to visitors through your smartphone or tablet! 
The camera provides day and night coverage with special infrared vision after dark and can be used both indoors and outdoors. It also has customized motion detection options that can be synced to your smartphone or tablet to give you security updates based on your priorities.
18. Tile Mate 2022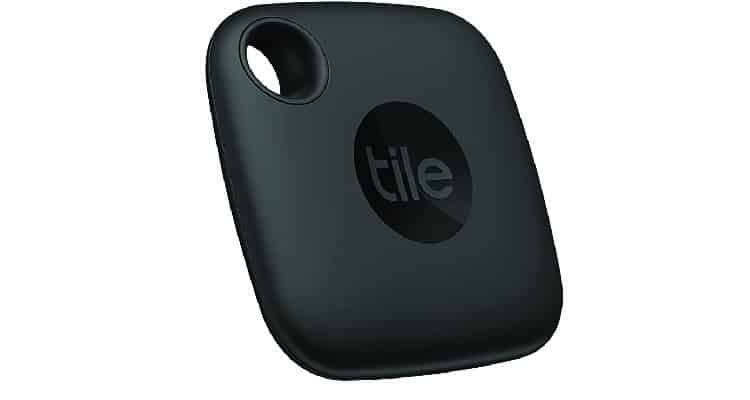 The Tile Mate is a really cool device that can be linked to your phone, keys, or any other valuable daily items of use. By connecting the tile mate to your objects, you can easily locate them when lost, by using your smartphone to 'ring' your lost things.
The Tile Mate uses Bluetooth technology and can find lost objects within a range of 100 ft. It's the perfect gift to get someone who is used to losing their things, and just can't seem to get rid of this bad habit! Tile Mate might not be one of those flashy gadgets, but it is definitely one of the smartest gadget gifts for men.
19.  Rocketbook smart reusable notebook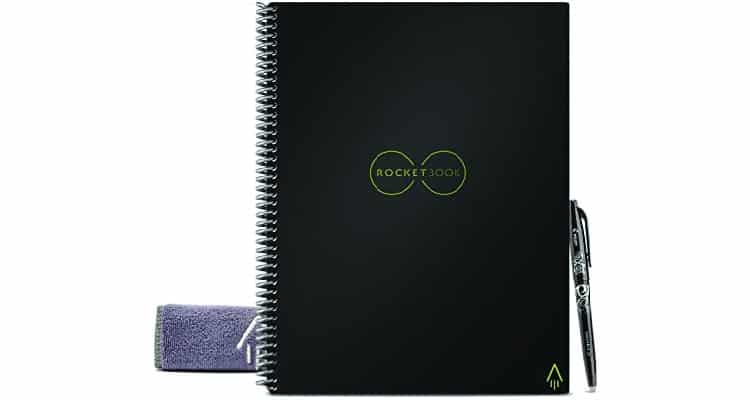 For the multitaskers who find it hard to locate their notes, we've got something really awesome. This is a notebook that can be reused. You can note down the important stuff and scan and upload it to 6 different destinations via the app.
Once done, you can use the cloth to erase everything and then start again. The geniuses sure know what they're doing as they come up with such cool gadgets for men, right?
20. Brilliant Smart Home Control
Ever wondered what it would be like to control everything in your house with a single click? Well, those days of wondering are gone – this device has a built-in Alexa control and can control your entire home seamlessly! The Smart Home Control has amazing touchscreen panels and can help you control your music, lighting, climate, home access, and smart devices – all with one single click! You can even adjust your home's thermostat.
This device also allows you to lock all your doors with the smart lock so you don't need to get out of bed if you forgot to lock the main door at night! It is available in four models and six colors that have a variation in the number of switch panels. 
If your BAE is lazy, this is one of the best gadget gifts for him you can find.
21. DJI Mavic air 2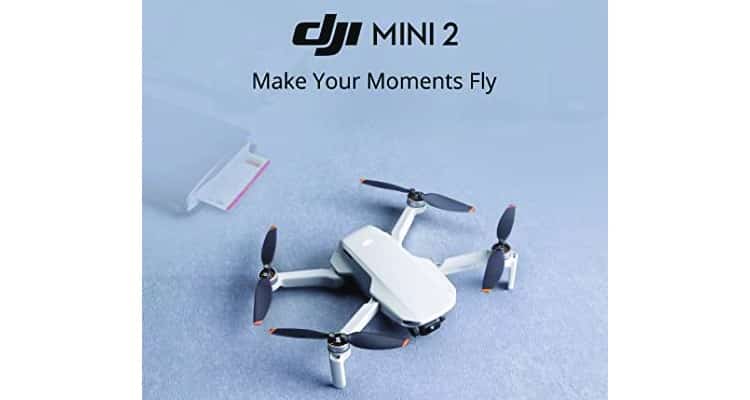 Videography and the thrill of adventure clubbed into one, drones are the facilitators of beautiful aerial shots and a lot more. With a camera that delivers 4k footage, this is one of the best budget drones out there.
For the cinematographers and filmmakers, this is a dream gadget. 30 min flight capacity and the easy-to-use console will make this a top ranker in the best gadgets gifts for men who love to film.
This may not be a gift that will resonate with all men, but for the ones who are into this, well, this could be one of the most fulfilling tech gadget gifts for men.
Related Reading: 7 Last-Minute Valentine Gift Ideas For Your Dear Husband
22. Microsoft Arc Mouse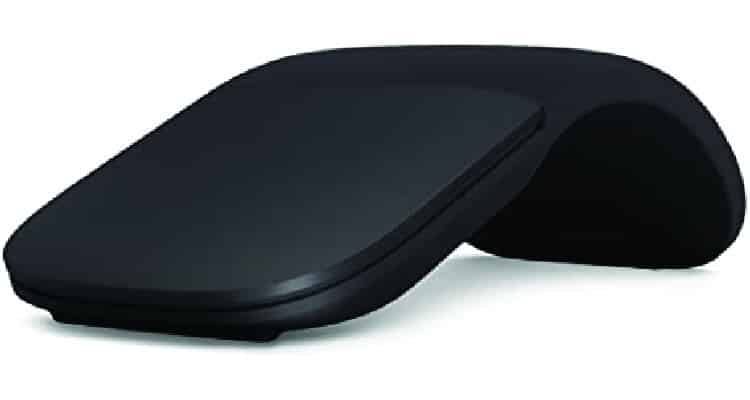 Men love cool and nifty gadgets – especially the ones that make their work-life better! If your guy is on the computer all day, the Microsoft Arc Touch Mouse is the perfect gift for tech guys! This wireless mouse has a flexible design and is ergonomically shaped to enable ease of use. 
It has a touch to scroll surface which allows a user to easily scroll through pages and pages of a document on the laptop or computer screen, without tiring their fingers out. It is perfectly portable – the best feature is the snap feature.
While carrying it, the mouse can be flattened like a pad, and just with a little click and snap, it can bend over to give it the 'arc' or curve and be used just like any other mouse. It has built-in Blue track technology and works well with any laptop!
23. Sony WF-SP800N Wireless Earphones
Whether your guy is climbing the corporate ladder, is running an enterprise, or is simply a student, everyone needs a nice pair of wireless earphones. We recommend the Sony WF-SP800N. These buds have a soft, cushioned, arc supporter.
They have a brilliant digital noise cancellation technology, with a battery life that ranges up to 9 hrs in-ear and 18 hrs with a carrying case and a built-in microphone for clear-sounding hands-free calls. 
The headphones even have Alexa enabled for voice access to music and information! One of the easiest choices, when it comes to gadget gifts for men.
24. HP Stylus Pen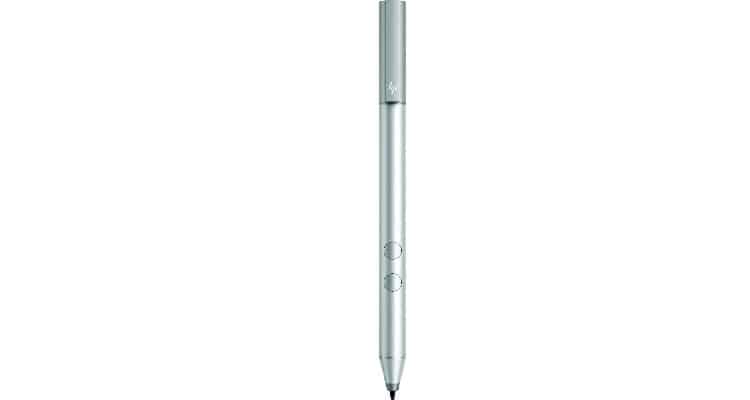 A beautiful new addition to the computer and tech space is the stylus! This HP stylus is built specifically for someone that has a compatible HP laptop or tablet. This pen works with batteries and does not need to be charged. What are the best gifts for tech guys you asked? Here is your answer!
It's a greatly recommended stylus for anyone who needs an easier way to work longer hours on their laptops. It works smoothly and does not register your hand on the screen – it even considers how the user presses the screen (hard or soft) to make lines or impressions.
This is a great gadget for a man who loves to draw, illustrate, or has a creative feather in his hat, and is so easy to get used to. It has excellent pressure sensors, a right-click button, and an eraser, making it a really cool way to draw and navigate features with accuracy. This stylus has a comfortable pen-like feel and anyone can control it with ease. 
25. Creality Ender 3 3D printer
Help your loved ones explore their creativity by gifting them a 3D printer. A 3D printer uses computer-aided design to create three-dimensional objects through its unique layering method and can make an interesting gift if your loved one enjoys tinkering with gadgets.
It will challenge their creativity and help them develop new skills – a perfect combination for those with a creative flair. When it comes to tech gifts for men, it is always a good idea to engage their creative juices.
26. Garmin Dash Cam Mini 2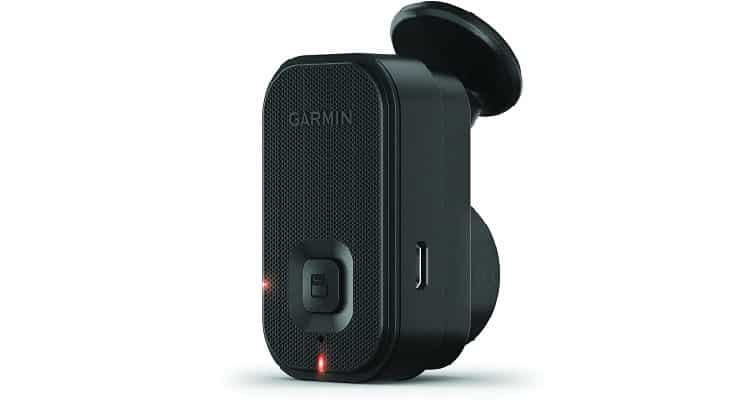 The Garmin dash cam provides an excellent hands-free and voice-controlled experience and is a great gift to give to an automobile gadget lover. Any man who loves driving would really enjoy this gift. 
This is essentially a very high-end GPS navigator which comes equipped with a high-resolution display and has a built-in Alexa so you can even ask it to play music for you on a road trip – instead of just being your navigation buddy. This navigator can be controlled through the Garmin app on a smartphone or tablet.
We've all heard the praises of Garmin tech, but who knew they were so good at facilitating happy relationships. This surely tops the charts among high-functioning best tech gifts for men.
27. Shark Robot Vacuum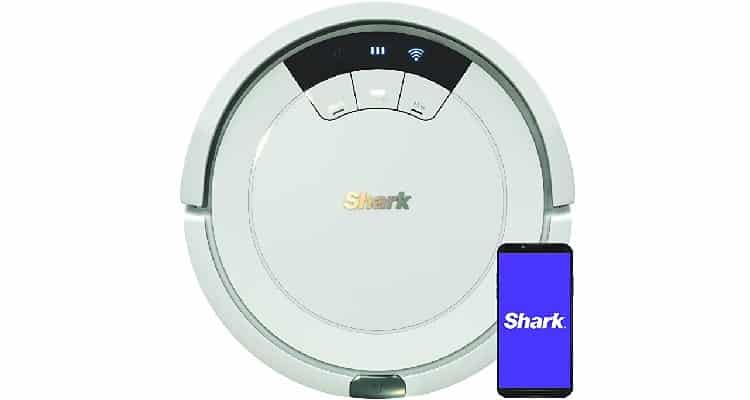 Robot vacuums are compact and do not take up too much space. They pick up dirt and debris with ease and are the cleaning arsenal we are all looking for. With this gadget, your loved one can forget about vacuuming their home for at least a month. Give your loved one this experience of comfort with the 'Shark IQ Robot Vacuum Self-Empty' which combines the convenience of a self-emptying base with pro IQ Navigation.
The robot can efficiently map and clean the entire home with its powerful suction and self-cleaning brush roll and even automatically empty the dirt and debris into the bagless base, after each cleaning session. The base can hold debris for up to a month. The Shark IQ Robot methodically cleans every room and returns to its charging base to refuel when it's low on juice.
28. Viktor Jurgen Neck Massage Pillow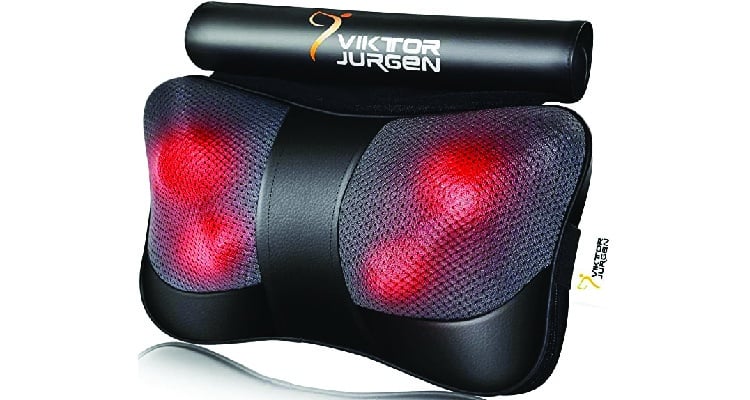 Long hours have become a norm in today's work culture. The sitting postures and lack of movement don't seem to be going anywhere soon. If you see your loved one overdoing it, this can be the perfect gift to show you care.
This neck pillow comes with powerful massage nodes and a gentle heating function to release all that tension in the neck, back, and shoulder muscles. 
Related Reading: 10 Cute Texts To Send To Your Man When You Miss Him
29. Furbo dog camera
What if your man is a pet parent. Yup, we have something for the pet lovers too. This is a very innovative device because it helps you keep an eye on your fur babies while you are away. But that is not all.
It is compatible with Alexa and alerts the owner when the dog barks. It also tosses treats on command. They say the way to a man's heart is through his stomach, but the freeway toward it is through a pet. This is one of the best gadget gifts for men who are into furballs.
30. Hover-1 Blackhawk Electric Folding Kick Scooter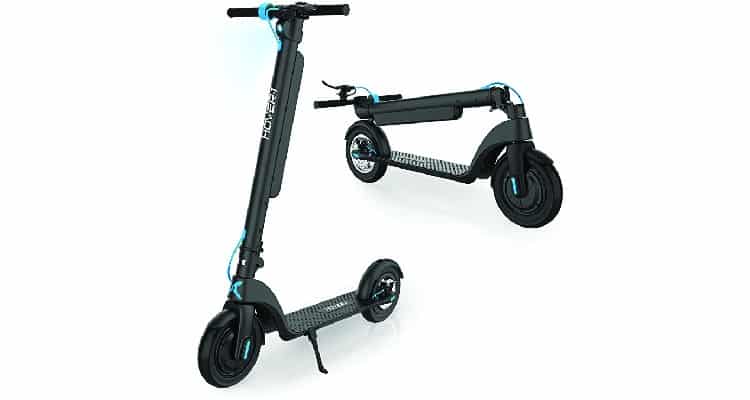 Why don't you just make the commute easy and cool for your man? This Hover-1 Journey is a foldable and snazzy electric scooter that is one of the top-selling electronic gadget gifts for men.
It has a maximum range of 16 mi at one go and has 8.5 in air-filled tires on the front and the back. The scooter weighs just under 33 lbs, so is easily portable and can be carried from one place to another if you don't feel like riding it. It has an LED display and a LED headlight.
The electronic and mechanical disk brake built into the scooter also makes it an excellent pick for anyone looking to get their man a cool ride into the future! This makes a great gift for a man who is not just into gadgets but also into safeguarding the environment!
I hope this list has helped you figure out that perfect gadget gift for men in your life. There is a gadget geek in all of us. We've listed down a wide array of gadgets here so you can find the right thing to brighten the smile of your special guy.