The self-care routine for men has come a long way. Gone are the days the average man was convinced he needed nothing more than a single block of soap, and perhaps a hint of cologne, to get by. It's true that a laid-back turnout is still appealing to a man. Much more than perfectly shaped brows and a radiating glow anyway. That said, there is a difference between casually groomed and scruffy. The latter is a big turn-off. With the right men's grooming tips, you can nail the perfect look without having to go through a complex ensemble of products or spending hours locked inside the bathroom.
The Evolution of Male Grooming Routine
Contrary to the popular perception that attributes male grooming routine to the rise of the metrosexual man, the concept can be traced back to cavemen who lived millions of years ago. They modified hinged shells to use them as tweezers for plucking facial hair. However, this trend didn't find its way into pop culture until the late 20th century. Men's grooming tools and new trends became a rage in the 1970s when the gay community first took to the practice.
Related Reading: 6 Things Men Are Obsessed With But Women Don't Care About
And an ultra-preened avatar for men took form. A few decades down the line, the sports arena became a hub for men's grooming trends, with the likes of David Beckham becoming fashion icons in their own right. This can pretty much be called the turning point in the evolution of male grooming routine when commitment to 'metrosexual' ways came to be celebrated.
Then, came the burgeoning fetish for gym bodies and the evolution of the metrosexual man was complete. From beards to knotted hair, slick jawlines, hairless beach bodies, and musky to summery fragrances, there is a whole world of grooming trends for men out there.
Market research by IMARC shows that the male grooming market was worth $6 billion in 2019 and is expected to grow to $78 billion by the year 2023. This is a clear indicator that more and more men around the world are indulging in the joys of self-care and pampering. There's no reason why you shouldn't get in on this very satisfying and confidence-boosting trend.
7 Men's Grooming Tips To Swear By
Hair on point, clear skin, no sweaty odor, no pricky cuticles around the nails – some men make it look like they were born dapper, with inherent swagger and style. But the secret is that they're going by the right men's grooming checklist to enhance their appearance.
With these 7 fail-proof men's grooming tips, you can too:
1. How should men maintain their fingernails?
Long nails have a way of adding a dainty touch. That's not something for men to aspire to. Besides, if unkempt, untrimmed nails look extremely shabby. Your hands – and in effect, your nails – are one of the first things anyone notices about you, thanks to the customs of shaking and holding hands. That's why this is the first tip on our men's grooming checklist.
Get this Vabogu manicure kit and make fortnightly – if not weekly – trimming a non-negotiable routine. For a smooth finish, your nails need to be hard at the time of being trimmed and filed. So, it's best to do it before you shower.
Multi-Functional Care Set
Premium & Durable
Easy to Carry and Store
No Risk Purchase
100% Satisfaction Guaranteed
You can say goodbye to flaky nails and chipped cuticles once you use this product. Make it a habit to manicure your hands at least once a month.
Related Reading: 10 Things A Woman Does That Annoy Men
2. How do men groom their face?
Does your facial care still involve a shave, splash of after-shave lotion, and then washing it with a soap bar? It's about time you use some men's grooming tips to upgrade your regimen. Shaving is a necessity. And simply washing your face with soap isn't good enough to get rid of all that dirt, grime, and sebum build-up. For clear, smooth skin, you must at least include a face wash and scrub to your list of men's grooming tools.
You can use this 2 in 1 scrub and face wash from rugged and dapper to wash your face twice a – once in the morning and once before bed.
Deep cleans
Attacks dirt
Helps prevent congestion and the appearance of aging
Plant-based exfoliants remove dead skin cells, smooth and prepare the skin for a clean shave.
For All Ages & Most Skin Types: Normal, sensitive, oily, rough, dry, combo and acne-prone complexions.
Washing your face daily is imperative, especially if you have oily or acne-prone skin. It also helps you feel more confident and fresh.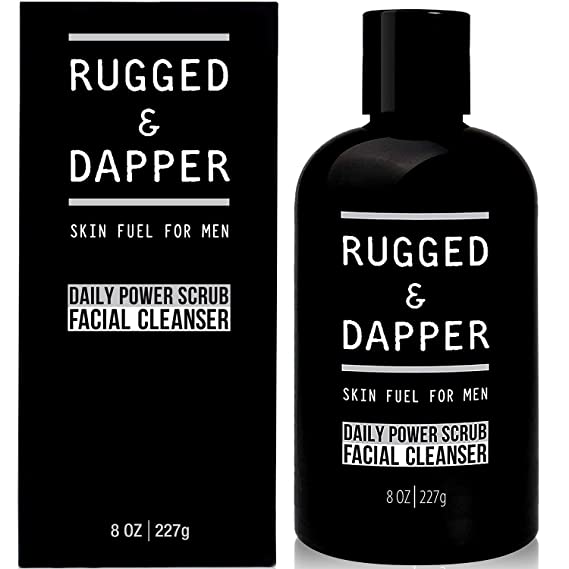 Related reading: What To Wear On A First Date During Winters?
3. How can a man improve his looks?
If we had to choose a singular grooming tip to help men improve their looks, it'd be this – get rid of body hair. It's not the 1960s, and hair jutting out of your nose or ears or swarming your armpits and genitals is so-not-sexy and can also be a major turn-off. It's time to invest in a good body groomer and add it to your selection of men's grooming tools.
Philips Norelco Bodygroom Series 7000 is the perfect tool to get rid of body hair. It will help you stay smooth and sexy at all times.
Unique rounded blades that help protect sensitive areas and reach hard to reach place
5 adjustable lengths and an ergonomic grip to give you full choices on your style and comfort.
Can be used wet or dry giving you the freedom and comfort to choose what best suits your styling needs.
With the ergonomic grip you can trim or shave in any direction, wet or dry always with the maximum control an precision
Powerful lithium battery delivering 80 minutes cordless use after 1 hour full charge. Because it is showerproof, cannot be used while charging.
A good body groomer will help enhance your overall health since the absence of body hair also means less body odor. Also, a lot of women like it when men are completely free of hair.
4. How can men put their best foot forward?
Sure you wash your feet, but is that enough? Smelly feet are not just a terrible put-off for others, they are hard to live with too. That's why a solid footcare routine will stand you in good stead. One of the highly recommend men's grooming tips for you is to bring home a pumice stone the next time you hit the supermarket.

Get the Pumice Stone – Natural Earth Lava Pumice Stone Black, designed to remove callous from your feet. Use it to scrub off your feet during or after a shower, when the skin is soft. This will help you get rid of dead skin as well as grime build-up and keep those hideous cracked heels at bay.
Related reading: The True List Of 19 Things Women Want In A Relationship
Natural black pumice stone
Massages and stimulates blood flow
Relieves fatigue, promotes relaxation
Ideal callus remover
Easy and comfortable to hold in your hand
If you're in the mood to pamper yourself, put a weekend to good use by setting up a bubble bath, soaking your feet in it. Then scrub and moisturize.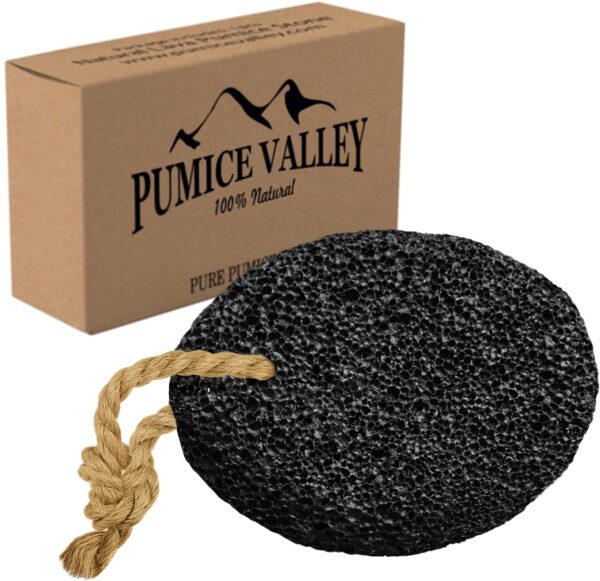 5. Should male grooming routine focus on skin troubles?
The stereotypical notion of rugged appearances being equated with male machismo often gets in the way of a thorough skincare regimen making its way into the male grooming routine. However, patchy skin, dark circles, acne, or dry, flaky texture looks as bad on men as it does on women.
To enhance your appeal, you must focus on achieving a clear, flawless skin texture. One of the men's grooming tips that go a long way is to add at least a handful of the right skincare products to your kit or a proper nighttime routine. This skincare set from E.L.F is perfect to pamper your face.
Skin care on the go
Nourishes and hydrates
Perfect for all skin types
Made from skin loving ingredients
100% cruelty-free and Vegan
Apart from these products, also swear allegiance to the humble sunscreen. Applying it religiously every time you step out can work wonders in protecting your skin from damage from the sun and environmental elements, thus, reducing the risk of all the potential skin concerns.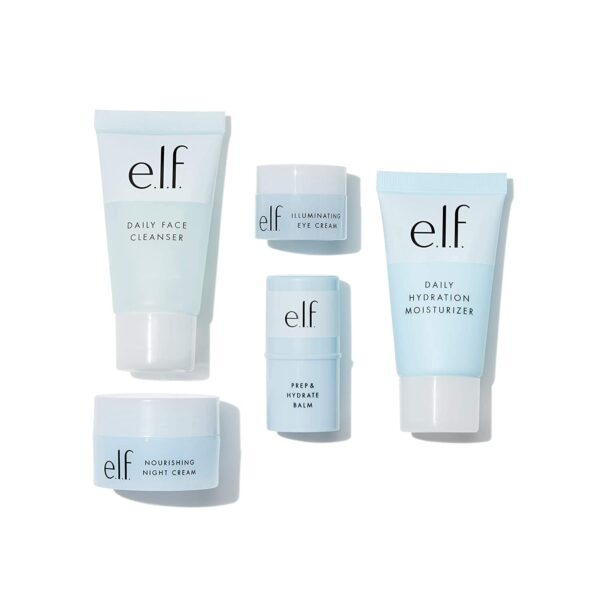 6. How can men take care of their hair?
If you could, wouldn't you choose flawless, slick hair over a mop of mane sitting atop your head? Well, that flawless texture rarely comes naturally. Most of us, irrespective of our gender, have to work for it. That's why a thorough haircare routine must feature on the men's grooming checklist. Cantu Men's Hair Care 3-piece Set will give you a smooth and shiny mane and become the talk of the town.
Related Reading: 7 Tips For Men Who Are Stuck Between Wife And Mother In A Joint Family
3 In 1 Shampoo/Conditioner/Body Wash 13.5oz
Leave-In Conditioner 13oz
Cream Pomade 8oz
Cantu Men's collection is specifically formulated for the needs of men with wavy, curly, and coarse hair
For all hair types
Cleanse and condition your hair at least twice a week to avoid a greasy look and flaky scalp. Hydrate your hair with a good oil massage on a weekly basis. In no time, you'll see this newfound routine work wonders for your hair health and texture.
7. How important is intimate care in male grooming routine?
We cannot stress this enough – maintaining intimate hygiene is a must. Not only is keeping the area 'down there' dry, airy, and fungus free essential for your personal hygiene but will also help you fare better on the sexual escapades front. Of course, you should make it a habit to trim your pubic hair regularly, irrespective of whether you're sexually active or not.
However, one of the lesser-known men's grooming tips that'll really help improve your intimate hygiene quotient is to clean your balls and the area surrounding them. GUYSOME Intimate Wash for Men will help you stay clean and hygienic.
Organic
Vitamin E Keeps Skin Moist, Smooth and Supple
No Unsafe Chemicals
Paraben Free
Easy to use
This helps keep sweating in the region to a minimum and substantially reduces the smell. After all, you wouldn't want to be unhygienic when indulging in an intimate relationship with someone.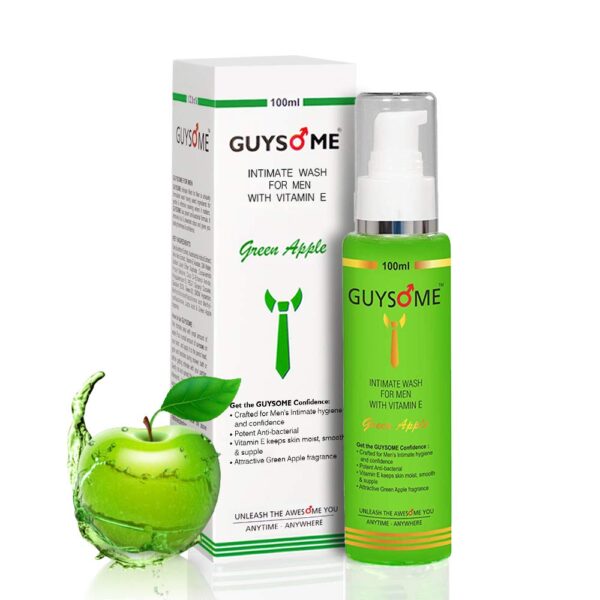 Grooming oneself is not a gender-specific concern. Maintaining basic hygiene and knowing what looks good on you is as important for men as for women. It doesn't have to cost a fortune or take up hours, you just have to incorporate the right products in your male grooming routine.
Sexual Performance Anxiety: When Self-Doubt Plays Havoc On Your Intimate Moments
25 Unique 1-Year Anniversary Gifts for Girlfriend [2022 Updated]
The 10 Biggest Turn-Offs For Women