Are you wondering how to ask a guy to be your boyfriend? Or how to know if he is into you and ready for a relationship? If yes, then it's time to dive deep into your shared equation to seek clarity. 
What will make things official with a guy is how you put the proposal across to him. While the right approach can melt his heart in seconds, the wrong one can put him off or make him feel guarded. We have a few tips to make the process of asking him out easy and fun. From asking him to be your boyfriend over text, to cheesy and cute ways to ask him out in person – you'll find something that works for you. 
Asking Someone To Be Your Significant Other – What To Consider
Are you ready to take your relationship to the next level? You've met someone who has swept you off your feet and you can't help but envision a future together. However, before learning about how to ask a guy to be your boyfriend, it's important to make sure that he's ready for a relationship. If he's not, then this can be a waste of time and could potentially ruin your relationship dynamics with them. To help you out, here are the 5 ways to tell he's ready to be your partner:
1. Watch out for his eye contact 
Pay attention to the way he looks at you. If he looks at you with a soft, gentle eyes and seems to linger with his gaze, then he may be silently telling you that he is interested in you and wants to take things further. Additionally, if he maintains eye contact for a few seconds longer than normal, then he is likely trying to make a connection with you or he just can't help but look at you adoringly.
2. How does he feel about you?
If he talks to you about your mutual plans for the future, then he may be hinting that he sees a future with you in it. If he is making plans to do activities together, like trips or dinners, then he may be subtly expressing his desire to have a committed relationship with you.
3. How close does he stand to you/sit next to you?
If he moves in closer to you when you two are talking, it could be a sign of affection. He may also use subtle physical contact such as touching your arm or hand when the two of you are talking. These are signs that he is attracted to you and is interested in taking the relationship to the next level.
4. Is he expressive with you?
If he talks about his feelings for you often and expresses how important you are to him, then he may be ready for a relationship. He is likely feeling a strong emotional connection with you and is ready to take the plunge. If you're not sure, then this is an opportunity to directly ask a guy how he feels about you.
Related Reading: 18 Things To Know Before Starting A Long-Distance Relationship
5. Pay attention to his interactions with others
Try to get an idea of how he feels about you by paying attention to how he interacts with others. If he is always talking about you with his friends and family, then he is likely ready to make you the significant other of his life. Asking someone to be your significant other is easier when they drop these cues around you. Now, to know how to ask a guy to be your boyfriend, scroll down and pick a method that best suits your chemistry.
How To Ask A Guy To Be Your Boyfriend? 23 Cute Ways
Once you've figured out that he's interested in a relationship with you, it's time to move on to the fun part of asking him to be your boyfriend! Here's how you can go about it.
1. Ask a guy to be your boyfriend through text
Asking him to be your boyfriend over text can be a great way to skip the awkwardness of a face-to-face conversation. Here is a list of some cute text ideas to help you through:
"Someone asked to describe a boyfriend, I ended up describing you" — If he is interested in being your boyfriend, he would feel happy about it. If not, let it pass as a compliment
"I've been thinking about us and I think we should take our relationship to the next level. Would you like to be my boyfriend? Take your time to respond"
"Hey, would you mind solving a puzzle for me? I was trying to figure out if it would be fun being your partner"
"Would you like to get promoted? I think it's time to honor you with the title of a boyfriend. What do you say?"
"You are the first person I talk to when something goes right or wrong with me. I would like to keep it that way forever, would you like to remain that person for me? Will you be my boyfriend?"
"How would you like to be introduced when we meet my friends tomorrow? My date or partner?"
2. Indirectly ask a guy to be your boyfriend
If you're not comfortable asking him directly, then you can try to indirectly ask him to be your boyfriend. This way of asking a guy to be your boyfriend works only if he's comfortable with indirect conversations. You can start off by asking him if he'd like to do something special with you, like going out to dinner or a movie. You can indirectly tell someone you have feelings for them with statements like:
"I can't wait to see you and hug you for a minute…" 
"It's been a while since we started seeing each other. I feel closer to you than before. How do you feel about me, about us?"
You can also fix a candlelight dinner, which in itself would speak volumes. And then put on something romantic so you can dance together to it – he'll get plenty of hints. Good mood and happy tummies are always good places to start. This is a great way to ask him without actually asking him and can be a lot less intimidating. 
3. Cheesy ways to ask someone to be your boyfriend
If you're feeling cheesy and wondering how to ask a guy to be your boyfriend, try one of these cheesy ways.
You can write a poem, or make a poster. Something that is exclusive to the two of you and symbolizes your relationship chemistry and your feelings
You can ask if he would like his name changed from "XYZ" to "My Man" in your contact list
If you two are into fitness, you may drop a hint, saying, "If you were my boyfriend, you would have saved a lot on solo gym trips and membership charges." If he is interested in being your partner, he would take it from there
4. Ask him without even asking
If you're feeling a little anxious, you can try to ask him to be your boyfriend without even asking him. This way, you will sound composed and confident and it won't put him on the spot as well.
You can start by mentioning that you dream of having a boyfriend, and then ask him if he knows the right fit for you
You can also try to drop hints that you want him to be your boyfriend, by telling him how much you appreciate the little things he does for you and how glad you are to have him in your life
Hint a guy that you like him by sharing a list of special things you wish to do with your future boyfriend, and gauge his reply
5. Cute ways to ask him to be your boyfriend
If you're looking for something a little more creative, then you can try out one of these cute ways to ask him to be your boyfriend.
One of the cutest ways to ask him to be your boyfriend is to give him a special gift that symbolizes your relationship. For example, you can give him a keychain with your initials on it, or you can give him a t-shirt with the image/illustration of you two on it
A great way to make him feel special and show him how much you care is by learning a new skill that is important to him, like going for badminton classes together. You can then initiate the topic of romance and see how participative he is in the discussion. If he sounds interested, grab the opportunity and ask him to be your boyfriend
Related Reading: What Are Some Good First Date Questions To Get To Know Someone?
6. Create a playlist
Create a playlist of love songs that you associate with your relationship. Songs are one of the most effective ways of communicating our feelings to a significant other. For those of you who often struggle to articulate your feelings, expressing oneself through songs can be a great idea. Also, you may include your guy's favorite hits to let him know that you are aware and respectful toward his likes and dislikes.
7. Plan a romantic picnic
Surprise him with a romantic picnic. Pack a basket of his favorite snacks and drinks and spread a blanket in a secluded spot. Then tell him why you'd like to be his partner.
Choosing a secluded spot is very important as it will give him space to express himself openly to you without feeling intimidated by the crowd around
It will also provide you both with some privacy if you are dating an introvert
8. Write a love letter
If writing is your forte, go ahead and write a poem or a letter. In a world full of technology and AI, something as authentic as a handwritten letter is sure to hit a chord and make him feel special. It is a tried-and-tested formula of expressing love since time immemorial.
Handwritten notes are more than just a bunch of words. They are a reflection of your state of mind. While scribbles often convey your nervous state of mind, confident strokes convey assertiveness and clarity of thoughts
Whether you scribble, write a note, write paragraphs or poems, your guy will catch your feelings along with the words
Also, if you ask him to be your boyfriend through a note, he can keep it with him forever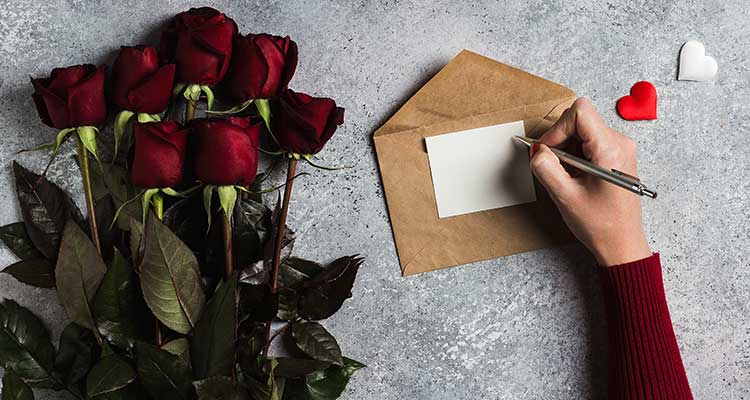 9. Play truth or dare
This game can help you break the ice and get to know your potential partner better. This is a wonderful way to express your love and feelings in a safe environment without the fear of rejection. Whenever he chooses 'truth', you can take this cue and pop the question. 
10. Discuss turn-offs and turn-ons
Initiate a conversation around turn-ons for guys and turn-offs, and subtly present the idea of how you would like him doing certain things to you. This activity also ensures if he is compatible with you.
You can say that you find the perfume he's wearing really hot. If he is into you, he will probe the topic and ask what else turns you on
Depending upon the flow of the conversation, you can say at some point, "Be my boyfriend, and you can discover the other turn-ons yourself"
If you tell him your turn-offs, see how he reacts. He might even say something like "Noted, I'll never do that in front of you" or "Ah, I'm glad I don't do that"
That's your cue to say, "Preparing to be my boyfriend already, huh?"
Related Reading: 13 Female Physical Features That Attract A Man Immensely
11. Way to a man's heart is through his stomach
While you are wondering how to ask a guy to be your boyfriend, an easy way to do so is to make him a special dinner. It's a great way to show him that you care and are willing to go the extra mile for him. 
A romantic dinner or a special treat may be just what he needs to finally open up and say yes
With the right food, atmosphere, and conversation, you can make your proposal even more memorable
It also gives you an opportunity to talk in a relaxed setting and find out what he likes and doesn't like
12. Use fridge magnets
Asking someone to be your boyfriend is a big step, and it can be nerve-wracking. But with the right approach, it doesn't have to be. One way to get the conversation started is by using fridge magnets! This is a fun and creative way to ask someone if they would like to take the relationship to the next level. Here's what you can do:
Spell out your question with alphabet magnets. Put them on the fridge and wait for him to see it
Ask him what being exclusive means to a guy like him
You can create a unique message with the help of fridge magnets that will make him smile, laugh, or even blush
You can use different colors and designs to make it extra special for him
13. Create a photo collage
If you want to make the moment special, one way is to create a photo collage of your memories together and present it when you ask him the big question. Not only will this make the moment more meaningful, but it will also give him something physical he can keep forever as a reminder of this special moment.
Put together a photo collage. Fill it with pictures of the two of you and hang it up in his room
Remember to prioritize the moment over the clarity of the photo. Many times we tend to exclude blurry pictures even when they carry a deep emotion
Write a special note below the photos to tell him why that moment was special to you
14. Let the gift do the talking
Gifting something special is a great way to show him that you care and want him in your life. It lets him know that you are serious about taking your relationship to the next level without having to say anything directly. With just one thoughtful and romantic gesture for him, you can melt his heart.
Gift him something meaningful. It should tell him that you know what is important for him. Could be something related to his childhood, or a value that he holds dear
It could also be a romantic novel or his favorite book that you both can read together
15. Create a video or ask him on a video call
If you are still looking for more options on how to ask a guy to be your boyfriend, consider putting the question across through a video. This allows you to express yourself in a more comfortable, creative, and personal way while also making sure that he gets the message loud and clear.
Express your feelings in an intimate and heartfelt way without having to worry about getting rejected in person
You can add humor and props to your production if you want
Say everything you need to, and be honest. You can always make the edits later
If you're doing this on a video call, have some water by your side. Take a few deep breaths before initiating the call
Do it when you're both in a relaxed state of mind and when no one's around
You can even record the call to make the moment special forever, especially if you know he'll say yes
16. Use props
If you're in high school, middle school, or university, you have the added advantage of being creative and experimental to make the moment special. One way that can be particularly effective is to use high school props like yearbooks, lockers, or even the cafeteria. 
Slip cute notes for him into his locker to confess your feelings or tell a friend to drop a note on his lunch tray in which you can ask him if he would like to sit with you (add a heart emoji). These props can help create an unforgettable moment and make your special someone feel extra special.
17. Flash the question on a screen
It is one of the most unique and romantic ways to ask a guy to be your boyfriend. If you both enjoy watching movies together, you can arrange a movie night at home and pop the question using a projector.
Choose a romantic movie that he loves as well
Flash the message on the screen just as the movie ends and when you're both in a romantic, mushy state of mind
You'll have his complete attention, and this movie will remain special for both of you for the years to come
Related Reading: 15 Proven Ways To Show Someone You Love Them
18. Take a romantic walk
Take a romantic walk with your partner and pop the question when you reach a beautiful spot. You'll have the opportunity to spend quality time with your partner in the most romantic way as well.
The best part of the whole process is that you'll get to choose your own romantic location
You can choose where to go, how to do it, what to wear, and even the music to play
This makes for a perfect opportunity for you to get out of your comfort zone and take the first step toward your love. Alternatively, for those who love taking walks, this could be right up your alley and you'll feel completely at ease
19. Go on an adventure
Exploring a new place together can spice up the chemistry between you two. Also, it will give you ample time to build up to the point when you ask him to be your boyfriend.
You can go camping together and drop the hint at an appropriate time
Unconventional settings often feel magical and do the trick. It's easier to ask tough questions in romantic settings
Imagine the beautiful photos you'll have of this day to remember it by
20.  Arrange for a musical evening
You can build a musical atmosphere which is conducive to asking him to be your boyfriend. Musical nights and evenings always have a special place in every romantic novel or movie. They often lift up the mood and set the tempo for an intimate time with a partner. 
If you play a musical instrument, you can play a song and wrap your question within. This is one of the most romantic Valentine's day proposal ideas that you can try
You can request friends from your middle school or university to play the instrument and help you build a romantic setting
If neither of you plays an instrument and if you don't wish to involve a friend, you can play music from the internet. That too should do the trick! 
21. Say it with the help of a scrapbook
Scrapbooks are a great way to express and understand your significant other, especially during the middle school/high school years. For those who are hesitant in holding a direct conversation, it's an effective way to break the ice. 
Shop for a scrapbook that contains the questions you wish to ask your guy
If you are feeling creative, you can also make a scrapbook yourself, and request him to fill in the details
Don't forget to add the question "Would you like to be my boyfriend?" in the end. It makes for a very cute and cozy approach
22. Get him a romantic card
Giving cards to your guy is one of the cutest and romantic ways of communicating with him. Often, cards have printed text that resonates with your feelings and makes things easier for you.
You can personalize the card by pasting pictures inside it
Write a poem or love note for him if you want to
Write 365 reasons why I love you on the card
Remember to mark it with a date, as it will emphasize the importance of the day and how much that moment means to you
Also, he will have something physical to hold on to and look at it time and again
23. Ask him while relaxing over a drink
Pick a setting that's low-key and relaxed, like grabbing drinks after work or meeting up for coffee. You want him to feel at ease, so avoid asking him in a noisy bar or during an intense game of pool.
Be subtle and eloquent, it will help you gauge his reaction and response
Start off by asking him questions, such as "What are some things that make a relationship work?" or "Have you ever had a serious relationship before?"
Once you've both opened up a bit more and gotten comfortable with each other, start dropping subtle hints about how much you enjoy spending time with him, so that he can get an idea of your intentions without feeling uncomfortable or pressured
Asking someone to be your boyfriend can be both exciting and scary. But with these cute and creative tips on how to ask a guy to be your boyfriend, it will surely make the moments stress-free and fun. No matter how you choose to ask him, make sure you're honest and authentic. Respect his answer. Guys can see right through fake overtures, and if he senses that you're not being genuine, it's going to be a lot harder to win him over. So, take your time, be yourself, and let the chips fall where they may.
Dating Etiquette – 20 Things You Should Never Ignore On A First Date
13 Signs He Truly Loves You – Gestures We Almost Always Miss