A talented and popular actor in her own right, Priyanka Upendra shares what it's like to be a multi-tasking woman and the secret of her rock-steady relationship with superstar Upendra. The couple have a beautiful love story and are about relationship goals.
What was the defining moment which made you feel Uppi was the man you wanted to spend your life with?
We began seeing each other in 2000. But the clarity of where we were headed to came in 2003. We were in a long- distance relationship then, as I was just starting my career. I was busy juggling films in the south and Kolkata and Uppi, too, was neck-deep in work here. Obviously, we were young and lover's tiffs were common as with most couples who are dating. The making up would be intense phone conversations with both of us confessing to missing each other profusely. One day, while I was shooting for a film in Bengaluru, Uppi took me home to meet his family. It was on the auspicious occasion of Varamahalakshmi puja. His family clearly knew I was the girl he liked because Uppi had never taken any girl to meet his parents until then. A few days later, Uppi came to Kolkata to meet my dad and grandpa. It so happened that Uppi's family also wanted him to settle down soon and everything just fell into place. So yeah, him coming to Kolkata just sealed it for me.
Related reading: It feels great to be a part of his life: Dona Ganguly
When you tied the knot, you had attained fame. What was it like to it give up a flourishing career for love?
I didn't think twice about it. My priority was and will always be Uppi.
Family and kids have always been top of the list for me and I had no qualms giving up films when I married Uppi.
At 16 I was Miss Kolkata and while doing my BCom, I was also pursuing modelling, and soon entered films. But not once did it strike me that I would be giving it all up, because it was Uppi I wanted. Being away from him was not easy, and I was at an age where girls tend to feel insecure when they're away from their loved one. My husband and kids are my biggest asset today.
As a Bengali, take us through your journey of becoming part of a Kannadiga family…
Naturally, it was two different cultures for both of us. For one, Uppi's is a conservative, Brahmin, joint family and that was new to me. I was in the family way soon after my wedding, and I was extremely emotional and at the same time, had to make adjustments of blending into the new family. Uppi was away shooting most of the time and I had to go away to Mumbai to have my babies. I dealt with each day as it came and today I'm glad that people don't even realise I'm from Kolkata because I speak fluent Kannada. I have a very supportive family.
Related reading: Vasanthi Hariprakash: "I'm flawed, but I think it's so much better than trying to be perfect."
So Upendra and you didn't have much time to yourselves as a newly married couple. How did it impact your lives?
I think Uppi and I went on our first official date after Ayush was born. We never had gone on dates or dinners until then because of the long-distance relationship. I had my kids back-to-back because I've always been fond of kids and I couldn't wait to have them. Ayush and Aishwarya made us a whole unit and I felt so complete. I learnt so much about myself as a person in the process of having them and as a couple we grew even closer.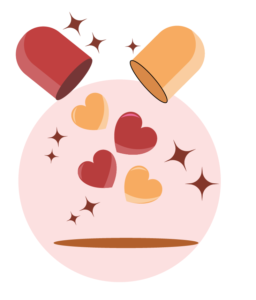 Get your dose of relationship advice from Bonobology right in your inbox