types of lingerie
Feeling overwhelmed and under-educated because of all the different and unique types of lingerie? You're not alone. Research shows that one third of women wear just two bras in rotation – one being used and the other in the wash.
But every outfit and event requires a specific kind of cut and fit. We are here to tell you about the many different lingerie styles to have you experimenting and finding something for every occasion and body type.
Different Types Of Lingerie
Types of women lingerie ranges from simplistic and comfortable must-have undergarments to lingerie made specifically for events like weddings or red carpets. Everyday bras and underwear include padded or balconette bras, and seamless underwear or briefs.
At a party, women often wear adhesive bras and C string panties. For weddings, women sometimes wear corsets in place of conventional bras and sheer shape-wear panties.
The types of lingerie for women have been made for every occasion, and made specifically for each body type. Wearing the right undergarments with the right attire is an art, one that every woman should know of.
Go From Plain To Pretty Lingerie Styles
Add some style to your everyday underwear drawer, taking it from plain to pretty. Bra types for regular office or college days need to combine functionality with some style. Don't be stuck wearing the same old thing, when the market has much more to offer.
Here are the different types of lingerie for women, and where/when they are worn:
Types of Bras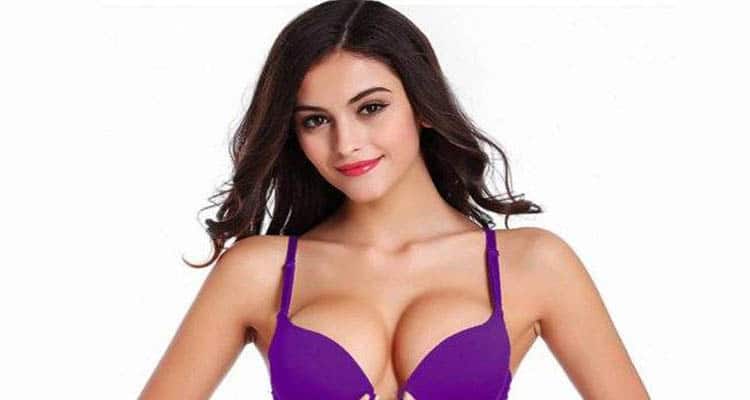 Padded bra: A staple soft cup bra, with a thin foam padding and no underwire. A slightly padded bra if you need some help there. Or a full cup bra if you want to enhance bust size
Balconette, or half cup bras: They are great for low cut tops or saree blouses. Without padding, bras can also be very comfortable, and you can add underwire, which is meant to give your breasts some support
Related Reading: 8 Reasons you should wear lingerie for yourself first
Types of underwear
French cut panties, thongs: Best if you dread visible panty lines. These end before the butt cheek begins and are perfect for trousers and skinny jeans – both high and low waist
Seamless: If the idea of something almost blocking your derriere's functionality does not sound appealing – invest in a few invisible line pieces, available in various styles – briefs, hipsters, bikinis
Boy shorts or high waist briefs: Provide total coverage. Ideal under sarees, skirts, palazzos, culottes, for those with heavier bottoms, as they provide coverage and support
Fabric and fit
Natural and breathable, well suited for hot summers. Satin and silk being two that can be lightweight and comfortable, yet sexy and sophisticated. Cotton blends, of course, being durable and comfortable as well.
Play with cute prints or some lace detailing, to add some oomph to the classic solid colors.
Ensure that your back strap has enough room for two fingers to pass under, to make the bra a perfect fit.
Gear Up For Gymming And Sports With Play Lingerie
These would be the bras and panties to choose when gymming, sporting or lounging. Innerwear that does the work for you on days you need to step up and deliver.
Topwear
Workout: A sports bra is essential, not just for style, but health as well. Plus size women can wear a well-fitted camisole over the bra, under their t-shirt. Not only is it an extra layer of protection, but it means fewer sweat lines. Those with smaller breasts can choose a slightly padded sports bra, or a comfortable halter or cami bra. Avoid underwires and heavy padding, and you can up the style quotient by wearing a low-neck loose tank to show off your sexy sporty side
Minimal: Pay attention to your cup size, for there are many different types of bra cups, ranging from A to D. For smaller cups, a bandeau bra, which as the name suggests is like a simple piece of cloth wrapped around your breasts, is great. You can also try a sheer bra, made with see through fabrics – comfort and sex appeal combined. If you want more bra support, then try a minimizer bra, with stronger straps and back support, to keep any spillage in check
Convertible straps: Add some drama with these and make your bra attire-proof. Change from regular double straps, to off shoulders, halters, diagonal straps, or strapless. Swap your regular straps with colorful printed straps to add spunk to any outfit. Remember that the shoulder strap isn't what holds your bra in place, that's the job of the back strap. As long as that is sturdy and well-supportive, even full-breasted girls can wear the off-the-shoulder trend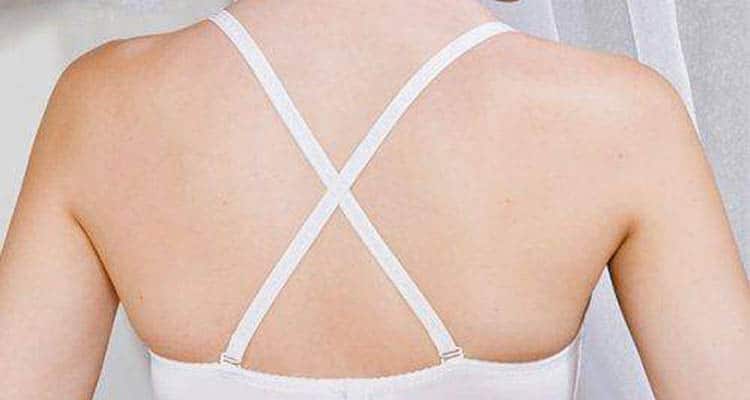 Bottomwear
For tights and leggings: A Tanga, which gives a bit more back coverage than a thong, or a cheekster, which sits slightly higher not covering the butt cheeks, are best.
Comfortable with good coverage: Look for panties that need not cover the butt but have good coverage in front, and are in comfortable materials.
Boy shorts and hipsters: For loose track pants, boy shorts can be your best friend, as can hipsters. If you feel you need extra support, look for shorter cycling shorts.
Related Reading: 5 types of lingerie for the woman who likes to spice it up
Beware of wearing any bottoms that can cause chafing between your inner thighs due to running and other exercises. Selena, a 31-year-old marketing professional and CrossFit enthusiast suggests, "Ensure your panties aren't at all tight around your thighs. I learnt this the hard way when my inner thigh was left badly bruised due to the constant friction and the underwear only clasping tighter. Still painful to think about it!"
Rule The Town Or The Bedroom With Party Lingerie
Lingerie is available in a large range of styles, but lingerie for party dresses is that special treat for special days. Whether the party is in the bedroom or a night out on the town, there's something for everyone, including undergarments for wedding dresses.
Barely there
Stick on or adhesive bras: For bodycon dresses and other outfits that fit you like a glove.
C string: Underwear which removes the strings actually and is just a C-shaped panty, wider on the front-end and with wiring and a tougher fabric, to stay in place.
Shapewear: Figure-hugging underwear or bodysuits to accentuate your body. Can be worn as shorts under dresses and skirts.
Visible underwear and bras
Bralette: Covers more than a bra and comes in fabrics ranging from lace to leather. Pair it with a jacket or a ripped tee.
Cage bra: Intricate strap detailing make it a party accessory in itself.
Tap pants: lLke hot pants but made of lighter fabrics and not necessarily body hugging. Perfect to wear under the trending see through skirts and trousers
Related reading: 6 must-have lingerie pieces for every married woman
Wedding undergarments
Bridal lingerie has its own set of different styles. Wearing a bridal dress can get very tricky if the correct lingerie is not worn.
Corset: It enhances cleavage, while reducing waist size. Or invest in a classic bra, which will last beyond the wedding. As Nikita, married last year, shares, "Of all fancy wedding lingerie, the one that I wear even today is an amazing half cup balconette black bra with convertible straps, which cost quite a lot. But it's the classic that outshines all others."
(Read more about corsets and the guide to bridal weight loss).
Brazilian knot brief: Strings on one or both sides holding the panty in place. These can be customized depending on how they are tied.
Butt booster panties: To give the bottom a well-deserved raise, which come in lace or sheer fabrics and have some padding for lift and hold.
Sheer shapewear: To keep those love handles in check while not being very obvious and seamless.
Hope this inspires you to try some new undergarments to up your game, feel sexy and confident at all times. The types of lingerie for women are endless, so go experiment, and see what feels and looks best on you!
FAQs
1. What are lingerie items?
Lingerie is a section of clothing for women that involves undergarments, loungewear and sleepwear.
2. What should I look for in lingerie?
Find the best fitting lingerie for your body shape and size, and which is most appropriate for the occasion/day.
3. What should I wear to bed with my boyfriend?
Spice up your sex life by wearing extremely sensual bralettes and body-hugging lingerie bodysuits to bed at night.