Some love after arranged marriage stories is fascinating. This story promises to be one. Read on…
You must have read about many romantic arranged marriage wedding night stories, but what I am going to share is something different, something unique and something that will reinstate your faith arranged marriages.
I got married a year ago in an arranged marriage setup. I'm from Delhi, while my husband is based in Mumbai. I'd never had a boyfriend before marriage and knew nothing about the intricacies of couple relationships, so for me, it was very difficult to adjust living with my husband initially. Especially the part when it came to consummate our marriage, as I was both shy and unsure.
Click here to read how a woman's body changes after losing her virginity. 
It Took Me Two and a Half Months To Fall In Love With My Husband
It took me two and a half months to fall in love with my husband and for us to consummate our marriage. There were times when my husband and I would cuddle up and things would progress as we would get ready for the ultimate thing, only for me to withdraw at the last moment, because I used to feel shy and awkward.
Click here to read about this woman who is still a virgin after 2 years of marriage. 
My husband could have been irritated and angry, but he wasn't. It was quite the opposite. He was very kind and supportive towards me.
In fact, he even went to the extent of showing me porn videos on his mobile to try and evoke my feelings, but I didn't budge! Ultimately, he gave up and said that we'll only do it when I was completely ready. And of course, he not only won my heart but my trust with his support.
Click here to read about how porn saved this marriage when anger ruined it. 
It was magical when it finally happened
I know that romance and sex are an integral part of any marriage but it took me some time to accept them in my life. When I finally shed my inhibitions, I experienced the magic! I was overwhelmed during my first time and the experience turned out to be everything that I expected it to be and more! It was during karwa chauth last year that we consummated our marriage.
Click here to read why newly-wed couples in Bengal cannot spend the first night together.
I feel wonderful when my husband is romantic
How do I feel when my husband is being romantic? I feel lovely. I pretend not to pay attention because I enjoy my husband trying to grab my attention and want the feeling to last a little bit longer. I don't look directly in his eyes, as they are too intense! As things get serious, I start playing with my hair or just fiddling with things, only to tease him a little.
He then tries to get my attention by trying to give me physical touches either with his fingers or toes. That is when I am kind of compelled to look in his eyes and those eyes speak a thousand words! I blush or smile.
Whenever we have an eye lock, I am the one who usually breaks it, as I start feeling shy after a while. The intensity in his eyes speaks a lot about his love for me. I can't really explain in words how I feel. I guess no wife can really say about how she feels during her husband's romantic moods. They are best experienced rather than said.
I never make the first move. Maybe I will in the future but as of now I haven't made the first move and well, I like it when he does it.
It is not that I don't feel romantic at all, anything of that sort! I do feel romantic, but I can't really express my romantic feelings in front of my husband, perhaps due to my shyness.
Click here to read about this woman who was shy in India but experimented a lot in America. 
I do subtly let him know how I am feeling if I feel romantic. Sometimes I just put my head on his shoulders or I just hold his hand. Sometimes I tease him by moving my toes over his legs. But I don't go beyond that. I become nervous and feel scared.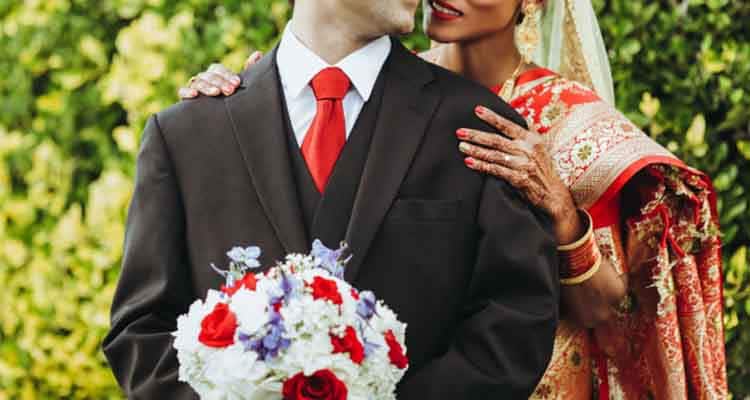 Related Reading: At 19 I Hated Him, At 36 I Am Madly In Love With Him
I always pay attention to his intentions
I love it when my husband is romantic. It's these moments that make married life worthwhile. As a wife, I am fortunate to have a husband who is extremely romantic and simply doesn't care about the rest of the world while expressing himself to me.
Click here to read about this woman who's husband stood by her in a dirty hospital.
The moments my husband is being romantic, make me melt. I often surrender myself to him. I always pay attention to his intentions. Sometimes he's in 'the' mood, sometimes he's just trying to steal a few moments of my attention. I never ignore them, as it is these moments that make us forget everything else and it is just about 'us'.
Even if I am tired or not in the mood, I never ignore him or his loving gestures. I acknowledge them always. I tell him softly about how I am feeling. I hold his hand and look into his eyes. There are times when I just want the time to just stop as I want the moments to last forever…
Romantic arranged marriage stories are indeed worth reading about. How two strangers come together and then romance and passion blooms and as this lady says it ultimately creates those unforgettable moments in a marriage.