You might be having the best sex of your life but following the same motions make you lose thrill and the edge of the act. If you have been with your partner for a long time, chances are you have been freaky under the sheets during the initial stages of your relationship. But now your sex life is screaming for an upgrade. A great way to do that is by trying new sex positions. And if you do that you will be amazed at what you discover about yourselves.
Click here to read about this woman who had guilt sex with her cousin and can't stop. 
7 Sex Positions A Woman Should Try In Her Lifetime
We have got you covered. If switching places and bringing the fire to bed is something you have been meaning to do, try these positions. You won't be disappointed. We do believe these are sex positions every woman should try in her lifetime. Just try out our recommendations and you will not regret it.
1. Reverse cowgirl
Cowgirl is too mainstream. You sit on him while he is on his back. Your front is not his view but you can guide his hands to your breasts to massage them and please him. Also, instead of bobbing up and down, try going back and forth. It lets you be in control of the motion and makes him last longer.
Related Reading: 15 Sex Positions That Men Love
2. Standing delivery
Your man is in control. You bend over in front of him and he enters you from behind. The entire sexual act is done standing, hence the name. The bending over makes the vaginal walls tighter, creating more friction and pleasurable for both of you. Use of lubricants will elevate the pleasure even more. If you like it a bit rough, he can pull your arms from behind while thrusting in you.
Click here to read: 7 sexy things women do that turn guys on. 
3. Missionary upgrade
Missionary position is the go-to for all long time couples. This is like a missionary but uses your flexibility to use. You get into the missionary position but with your legs in the air, giving him wider access to your vagina. If you have smooth flexibility, you can lock your ankles by bringing them behind your head. Your man can have super access to your clitoris. He may rub it for greater pleasure or you can do it while he thrusts and watches you do yourself. Either way, this position ensures good stimulation and bigger orgasms.
Related Reading:  Things About The Female Orgasm You Didn't Know 
4. The half-bridge
This position is similar to the 'bridge pose' in yoga. Your hips are lifted near the waist of your man; he is in a kneeling position. You use your shoulders and hips to support yourself. You man can thrust in while holding on to your buttocks. The pelvic region is squeezed leading to better orgasms. You can throw one leg up on his shoulder for deeper penetration.
Click here to read: 12 foods that boost your sex life and enhance your performance.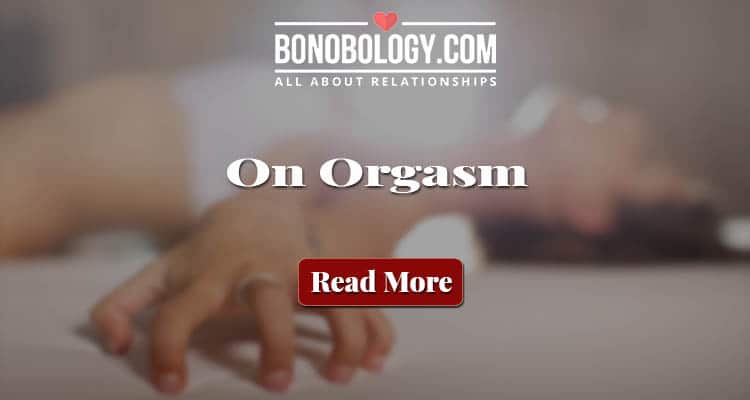 5. The yogi
Your man sits cross-legged, like a yogi. While you sit on his lap facing him. This position lets you look at each other while thrusting and hugging for support. A comfortable position that connects you mentally and emotionally as you continue with your sexual activity.
6. The Corkscrew
Sit at the edge of the bed, table or bench. Your hands are supported. Your man stands behind you and enters from behind. Keeping your thighs together will give better friction while he thrusts. You can match his tempo by thrusting your hips up in every motion.
Click here to read: Housewife is addicted to online sex chatting and loves her new identity. 
7. The leg up
This position has you on your back, your man positioned near your vagina. It is kind of like missionary, but your legs are on his shoulders. The positioning of the leg narrows the vagina causing greater friction and pleasure. This also stimulates your G-Spot.
Try these to reboot your sex life and you might end up inventing newer positions while you are at it.