Romcoms are the solution to every mood!  It doesn't matter if you're depressed or happy, rom-coms have the power to instantly brighten our day and transport us to a different world.
But with the overflow of entertainment available to us these days, the question remains, which are the classics that are actually worth binge-watching?  What are the best Indian web series to binge-watch? Fret not, we are here to help you and your partner, so that you can binge-watch the best couple web series together!
Let the list begin:
1. Permanent Roommates – One of the best Indian web series on marriage
Two people, who are in a long-distance relationship for three years, now want to take things forward. They make all the arrangements to make their parents meet but their families are very different from each other. As if this wasn't enough, later, during the wedding ceremonies, the girl finds out that she is pregnant! Watch it to find out whether Mukesh and Tanya finally get married or not! This is hands down one of the best Indian web series to binge-watch.
You can find this series here on TVF Play.
Related reading: 8 fun things to do with your partner over the weekend
2. Love Bytes – A live-in relationship web series
Two individuals, who are in love and stay in a live-in, strive to strike a balance. They go through the entire dilemma of breaking-up and getting back together again when the female protagonist, Ananya gets pregnant. Does Abhishek finally marry Ananya or does he leave her mid-way? Find out here on SonyLiv!
Related Reading: 7 Golden Rules For A Live-In Relationship
3. Little Things – An Indian web show on love
This series is about a couple who find love in little things that they do for each other. This web-series only has five episodes and through these five episodes, Dhruv and Kavya narrate how to express love just by doing small things that matter to them. They fight like kids over trivial issues but it does not take them much time to make up.
This is a  live-in relationship web series that is worth watching. It should definitely be on your life of Indian web series to binge-watch on a Sunday. Remember to order in some food as you will be glued to the screen! Little things is one of the best Hindi Web series on Netflix and you can find it here.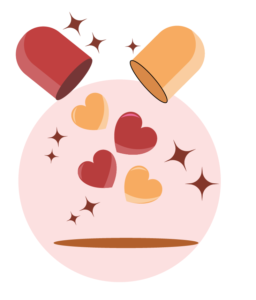 Get your dose of relationship advice from Bonobology right in your inbox
Related Reading: How men express love based on their zodiac signs
4. Bang Baaja Baraat – An Indian web series on marriage
This story revolves around a couple who met, fell in love and decided to get married but not without the consent of their parents. As Pawan and Shahana introduce the parents, all hell breaks loose as they are from very different backgrounds. The couple then goes through a series of up and down to make it work. But does it work? This is a cute amazon prime original series in India. Watch it here.
Related Reading: 12 Signs Of Unconditional Love In A Relationship
5. What The Folks – The show about son-in-law privilege
What the Folks is another entertaining web-series that made a place in the audience's heart. This Indian web series on marriage even caught our attention with its funky title. The series showcases a very realistic representation of the way a son-in-law is treated in a normal Indian family. This is a story of a married couple who try to explain to their parents that it is okay to "correct" the son-in-law.
6. Four More Shots Please – An amazon prime original series on friendship
This Indian web series reloved around the life and struggles of four women who aren't the society's definition of "perfect". It shows us how they deal with failures, love and relationships with a little help from their best friends and alcohol. The show is based in Mumbai and is one of the best amazon prime original series in India. The relatability levels are high on this one! You and your partner are bound to get hooked. Watch it on Amazon Prime Video.
7. Tripling – Indian web show about family
A short and cute TVF web series about a slightly life-changing road trip that three siblings take. It has only ten short episodes in the first season that are beautifully done. This show has been rated a whopping 8.5/10 on IMDB, which is one of the highest for Indian web series.
Watch how these siblings unravel family issues and relationships on a road trip in a hilarious and touching manner here.
8. Official Chukyagiri – A web show about life and its struggles
This show starring Mithila Palkar and Sumeet Vyas revolves around how Spandan Chukya moves to Mumbai, "The City Of Dreams" to fulfil his own. It shows his journey through the corporate world and through life's ups and downs as he learns about sacrifice and consequences.
Watch this show on Disney Plus Hotstar here.
9. Lust Stories – The web series that addresses taboos
This web series showcases modern Indian relationships and challenges stigmas and taboos that plague the Indian society. It is another critically acclaimed series that stars brilliant actors and actresses like Kiara Advani, Radhika Apte, Vicky Kaushal, Bhumi Pedneker etc. The episodes have been directed by renowned directors like Anurag Kashyap, Karan Johar and Zoya Akhtar, to name a few.
This show has gained much acclaim and is definitely one of the best Hindi Web series on Netflix. Find it here.
Related Reading: 10 Best Bollywood Movies On Extra Marital Affairs
10. Girl In The City – The Indian web show about a small-town girl
This show is about a simple girl, Meera (Mithila Palkar), with a big dream. She moves from the safety of her home town, Dehradun to the big city, Mumbai. Here she plans on fulfilling her dream of making it big in the brutal fashion industry. We see her battle through all the struggles and changes that life throws at her in a way that will warm your heart.
Watch this great Indian web series to binge-watch here.
Related Reading: Couch, popcorn and romance! 5 Netflix series every couple should watch
This year has seen a rise of several web-series that can win your heart repeatedly. These are all Indian web series that you can totally binge-watch.  You will not need even Netflix for this since you can just find them on YouTube!