To win back your ex, you will need to be smart and do things that most women won't do. Yes, they will cry, beg, scream, feel sorry, promise to change and even dance to his tunes, but they will not focus on winning him back without compromising on their principles and dignity. We will give you the best tip to get your ex back.
How to get your ex boyfriend back when he broke up with you? True, ex-equations are complicated. Sometimes, you are so angry he split with you and sometimes you rue over the loss and wish that he comes back into your life.
But getting your ex-boyfriend back in your life may look like an unconquerable mountain. Even if you love him, the painful breakup, irreconcilable differences, ego clashes and hard-to-bear rejection might make you feel that it's the end of a relationship. But trust us, getting your ex back in life is 'possible'.
When you feel that intense relationship with your ex-boyfriend has hit a dead end, still there are chances that it can survive all the odds.
Want to know how to get your ex back after a breakup? You can actually make your ex want you back so bad. Here are the best ways to do that. Many women have tried wooing their exes back, without compromising their dignity and pride.
And you can also do that, provided you overcome the breakup sensibly and weigh the consequences with clarity. How to get your ex boyfriend back when you broke up with him? Instead of lamenting over the heartbreak, let's get going on how to woo your ex-boyfriend back in your life.
How Do I Get My Ex-Boyfriend Back?
Winning over the ex is a tactical process that begins long before you actually reconnect with him over a text or a phone call. There are sweet things you can say to your ex boyfriend to get him back.
It begins in your mind and at times runs parallel with the healing after a breakup. This is a 5-stage process that not only introduces a new 'YOU' but also provides a favourable backdrop of getting back together. But what is the best way of getting your ex back?

Related reading: 15 Reasons Why Being Friends With Your Ex Doesn't Work
1. Actually don't try too hard
While we know you are keen on trying to woo your ex back, you need to take it easy. When he is ignoring you, don't give him any kind of reaction. Don't pursue him after the split. This constant chasing puts you in a weaker spot and you lose all the power.
A better way is to cut off any kind of contact with your ex and give him space to balance out his emotions. Here lies the difference; you are not convincing him to reconsider the relationship, but leaving the decision to him to come back voluntarily in the relationship again.
This is how male psychology works and this is how you get a man to chase you. If you force your ideas on him, he will never come back to you. So, refrain from contacting him, give him time and space and allow him to analyse whether he needs you back in his life or not.
2. Enjoy a new lifestyle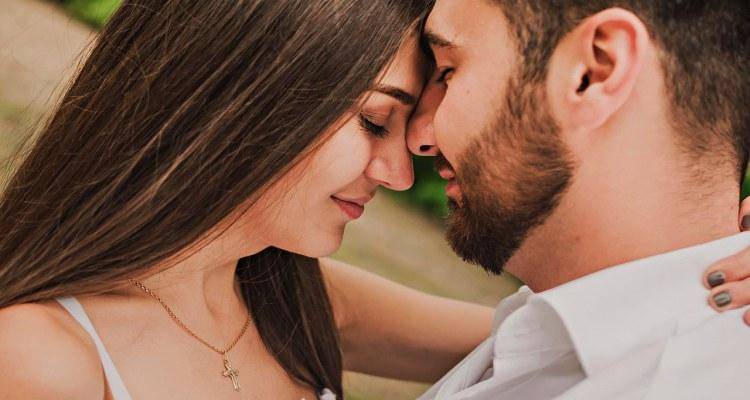 This could be difficult, but not impossible. You need to divert your attention and use this space and time for your personal growth and healing. Identify your interests, work on your personality, get a physical makeover and feel good about life.
Make new friends and sport a new hairstyle. Anything that you'd wanted to do but could not or did not – this is your chance. Re-centre your mind and soul. Take a breakup vacation to shift your perspective.
In short, redefine YOU. You are much more than being an ex-girlfriend. You have your own individuality. So, hone it and improve your confidence. And, did you know, seeing you more confident and in charge of life can make him like you again?
Related Reading: 13 Ways To Make Him Realise Your Worth
3. Accept the fact that your ex may never come back
We know you want your ex back, but don't let that yearning transform into desperation. Be honest with your soul while you try to reconcile with your ex-boyfriend. Yes! You're willing to change and improve and you want him back, but not at the cost of your dignity and pride.
Don't just think about the one-sided compromise and commit to 'Whatever he wants from me, I will give him.' This will only make him be with you, use you and then try to get rid of you. Men respect women who respect themselves – it is one of the finest qualities that men love.
Be true and honest with yourself while accepting that he may never return to your life. This way, you are prepared for any eventuality and that acceptance itself makes you stronger.
4. Understand why your relationship ended in the first place
Experts advise you should reflect on why you had to go through the dreaded heartbreak. Maybe you invested a lot or little in this relationship. Were you too consumed? Did you have different values in life that couldn't be aligned in the first place?
Was it just a comfortable turf with your ex, or is it true love that is prompting you to get back to your ex? Why are you not over your ex yet? Are you really compatible or it is just the looks that attract you? What about your core principles and values?
You need to address these questions before you think how to get my ex boyfriend back fast?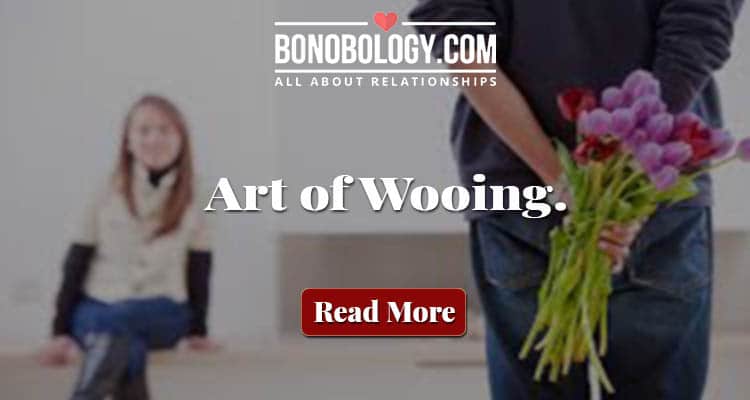 Analyse these factors and think from a neutral and mindful perspective. This will surely help you find out what didn't work in a relationship. After all, you need clarity and comfort to decide whether you should contact him again or not.
How to get him back after pushing him away? If it was you who initiated the breakup then you will have to work extra hard to make him understand how you have realised your mistake.
Related Reading: How To Choose A Life Partner – 12 Expert Tips To Find The Best Mate
5. Contact the ex when you're ready for it
How to get your boyfriend to love you again? Only after you are clear and ready with a constructive and healthy mind-set, you can text him casually. There should be solid reasons why you want your ex back. once you are clear in your mind don't send out intense love messages. If you feel your ex will eventually come back then have patience.
Show him your confidence and how constructively you have taken the breakup. There are chances that he might reminisce the good times spent together and engage in a friendly conversation with you. Leave it there only. Don't think this conversation will lead to something intense. That should be his decision.
If you are thinking how to get your boyfriend to love you again then also be ready for the reality that might never happen.
Perhaps, he does not want to get back together and take the shot. Then also, it will help you heal and move on in life. Let him live with his regret, while you work on yourself getting better every day. Maybe your ex is Mr Right, but the timing is wrong, or vice versa. Use this experience to create an incredible life with a better partner.
Related reading: How To Know Your Girlfriend Is Still Not Over Her Ex
How To Attract My Ex-Boyfriend Fast?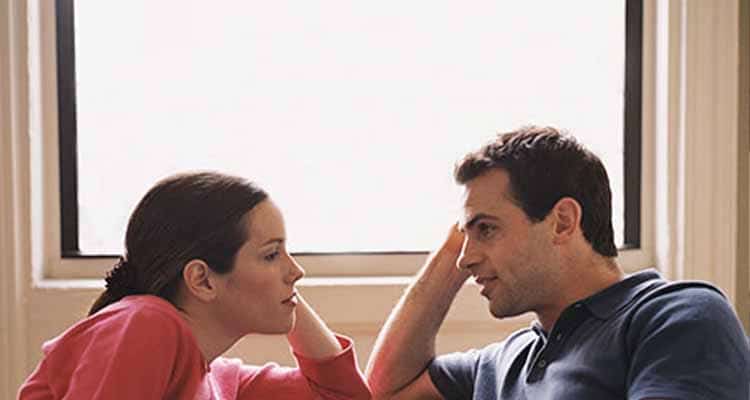 To get your ex-boyfriend back fast, you will need to exercise lots of restraint and ignore him – no matter if it was he who dumped you. You will need to think and think carefully of the things that actually made you a couple, and also make a list of the things that caused the split.
Once you do so, you will be able to plan better and get about attracting your ex-boyfriend soon. You and your ex were in a relationship. So the chemistry between you both is definitely present.
To attract his attention, the best thing to do is you can give him glimpses that you are happy in life with a newfound perspective and confidence.
Definitely, the breakup has matured you as an individual and your 2.0 version can make him feel what all he is missing out on after a breakup. Use this fiery mix of personality and power to your advantage and flatter your ex based on the principles of attraction. Some tips that work while getting his attention back after a split are as follows.
Pick up your phone and text him tactfully to incite interesting conversations. Start by wishing him 'Good Morning' with the special name you love to call him with. Ask him out for lunch or dinner. Have a chat about life but don't try to act like his girlfriend, because you are not. Discuss all the best things that have happened to you after the breakup, including a job promotion, travelling, volunteering with an NGO or self-improvement
As time passes with your rekindled friendship, try to be naughty with him as you know how to seduce your ex-boyfriend in public. You know his weak points and you must target those to seduce him. Maybe he gets goosebumps when you kiss him on his left shoulder, or simply plant a kiss on his lips. Never miss a chance to seduce him. This works wonders to renew that spark between you both
Use common friends to send feelers out to your ex bae that you're still interested. Let them reveal all the great developments in your life and improve your desirability as a partner
Never miss an opportunity to make him realise that he has been missed, but those are matters of the past and you have moved on after the breakup. This is reverse psychology that attracts men's attention directly and triggers his attention to evaluate you as a prospective partner again. This is the best tactic you can employ.
Related Reading: How To Fall Out Of Love With Someone – 18 Tips to Make it Happen
How do I get my ex back after he has moved on?
Now, this is a tricky situation and unwillingly, you are also a part of this complicated love triangle. Don't let that situation discourage you from pursuing your ex. Instead, wear your attitude and show him your 2.0 version doesn't care at all. That's a surefire way to get your boyfriend back.
Don't let jealousy show on your face. Be polite and courteous, if you are meeting her for the first time. Show him that you are a powerful girl with set priorities and you are not readily available to support him emotionally.
Next, you need to follow a certain code to ensure things remain cordial between you and your ex-partner. Remember, his current girlfriend came after you, so you still have an upper hand in the situation. You know your ex better than his current partner.
So, use that power to your advantage. But, one thing is sure; you need to be mature to accept this complicated ex-equation with grace.
There is a reason why you broke up in the first place. So try not to repeat the same mistake. In fact, get a makeover, both physical and mental
You were with him once already and you are aware of his likes and taste. So take advantage of your experience and try to do things that will make the old sweet memories alive in his head. Psychological tactics to get ex back are probably your best bet in this situation. You know him inside out, so use this information to your advantage
While meeting your ex-boyfriend with his current partner, try to be observant and analyse the body language, including how they are interacting. If in between, the ex tries to look at you, stare back at him. Notice his attention, but look at him with a corner of your eye and scrutinise his action. Let him know through your composed body language that you are unavailable to him and not making a deliberate move to win him over
As quoted before, make him feel what he was missing for so long with your 2.0 version. If you have been wondering 'how to show him I've changed', then this is it
Avoid appearing desperate for ex-boyfriend's attention. This will make him feel wanted and place him in a powerful position
Be prepared and don't lament if your ex wants to commit to her. Instead, be gracious and welcoming for the new phase of his life. We know it is tough on you, but after surviving the breakup, you are strong enough to let go of your ex easily than ever
Related reading: An Ex-boyfriend, my Wife and the Decision
How to make my ex-boyfriend want me back?
After your ex has moved on or so, it is time for a showdown. With newfound confidence and a fiery personality, you are getting a lot of attention from the opposite sex. Use that to your advantage and make your ex feel what he has been missing in a relationship by breaking up with you. Here's some dating advice.
Tell him breaking up was the best thing that could have happened to you. Reiterate it again that your ex-relationship had no future and they are better off being separated. Thank him. Be confident, gentle and firm while you have this conversation
Create a void in his life. Make him miss you even more after you reduce your contact with him to a bare minimum. Don't attend his calls or reply to his messages. You are not committed to him now, so a little bit of ignorance works here. Don't even enquire about him through common friends. This 'no-text, no-call' approach can make him miss you even more. Make the No Contact Rule work
Play the Jealousy Card. Start talking to other boys who are better looking, older or richer than your ex. This will make him feel insecure. According to male psychology, guys get insecure when they see their ex with someone who is sensible, gracious, wealthy and stronger than them. Definitely, he will start comparing himself to any guy you are getting close to. Chances are your ex will not be able to overcome this jealousy and confront you in a passionate encounter. In the spur of the moment, he can promise to make amends in his lifestyle or past relationship problems and get back together. Isn't it great?
For more expert videos please subscribe to our Youtube Channel. Click here.
William Faulkner said, "The past is never dead. It's not even the past". With such life-transforming tips, you can overcome the sorrowful past of a breakup and win your ex back stronger than ever. So, don't waste time listening to sad songs, but solve these ex-equations in your own way. If you are finding it difficult to woo your ex-boyfriend again in your life, you can easily connect with our Bonobology counsellors and get a personalised consultation on your ex-relationship.
Relationship advice: 10 easy steps to rebuild trust in a relationship