Bollywood's Badshah, Shahrukh Khan, recently attended the LALKAAR music concert to support the social campaign Bas Ab Bahut Ho Gya that works to eradicate violence against women. The social campaign is initiated by MARD (Men Against Rape and Discrimination), Population Foundation of India and film director Feroz Abbas Khan.
The legendary @iamsrk at #LALKAAR –#BasAbBahutHoGaya – End Violence Against Women & Girls. #VAWG – 🙌🏼
Tune in to https://t.co/pw2FpBhMYV to watch it live!@BMGFIndia @MardOfficial @PFI3 pic.twitter.com/NSM2nCQDMo

— MARD (@MardOfficial) November 21, 2017
Shahrukh talked about the very narrow definition society has about a 'mard' or 'man'.
"Since I and Farhan Akhtar, who is the founder of MARD, do not have a moustache, which is also the logo, we are not considered as 'man'!" And that is true because we are gentle to women; we treat them with equality because they deserve that."
But the Bollywood superstar won our hearts and put a smile upon our faces with his very beautiful opinion about women: "But I believe that women are superior to men in many levels and I am not ashamed of the fact that I am a little shy and scared of women whether she is my mother, wife, sister or friends. Women bring a quietude, a calm energy to the universe."
Shahrukh's words echoed a bitter truth that women all around the world are suffering with – the terrible and horrific crimes of rape, trafficking, kidnapping, molestation, harassment, domestic violence.
The very balance of the universe is shaken because of these crimes and therefore King Khan said, "So, any form of violence happening to any woman is the horrible thing can happen."
Shahrukh then recited a poem penned down by renowned poet and lyricist Javed Akhtar that was themed around how a man should value the presence of a woman in his life.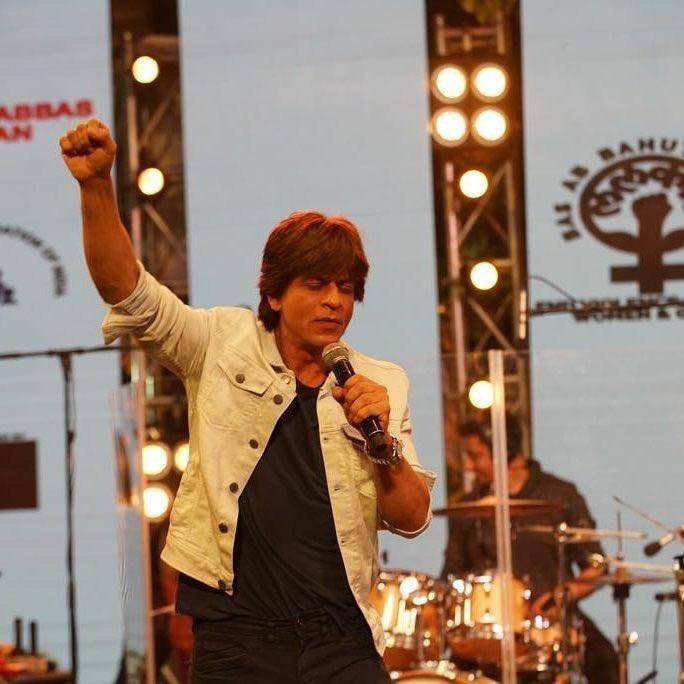 Thank you, Shahrukh for sharing your empowering words and wisdom with the nation. We sincerely hope that millions of hearts are influenced by your message in the same manner they are moved by your dialogues.
These little acts of encouragement and inspiration go a long way in bringing a change in our attitude towards women, a change in the very definition of 'mard'.
More power and more courage to those men who are silently or openly working to bring about a change in society.