If you are looking for love on an online dating site, having a great profile is vital to get started. Daunting as it might sound, how to make an effective online dating profile is your primary concern before you unlock the doors to online dating.
Keep in mind that the people on the dating site haven't met you in person. So expect that they will judge, like and consider you only through what your profile speaks to them. You can be so much more than just a pretty face but the people online won't know that if your profile does not even begin to cover who you truly are.
5 Tips To Set Up An Online Dating Profile
How to make an effective online dating profile, you ask? Well, look no further. Good online dating profiles are generally fun, enticing but most importantly – very raw. You want your bio and pictures to reflect who you really are but also not give away too much.
To really make a girl think about you or get that guy to be interested in you, you have to leave a trail for them and keep the mystery alive. To set up an online dating profile today and make it sizzling and fun, give these tips a try to attract your kind of people:
1. Give a glimpse of who you are as a person
Use interesting adjectives that describe you as a person. Expand on those adjectives. Are you funny? Add a line to prove you are indeed funny. Begin your online dating profile by describing yourself with these adjectives.
If you are an adrenaline junkie, list the things you like doing. Don't overplay it though, or you will come off as conceited. If you like quiet Sundays indoors with your shot of caffeine, list it too. People like to get a fair idea of who they might be going out with. Will they be dating an artist or going out with an analytical investment banker? When making an online dating profile, you have to tell them who you really are.
Moreover, be honest about what you want too. If it is a relationship you are looking for, state it. If you want casual hookups, don't shy away from typing that out. This part is crucial, for it will only attract people with similar thoughts.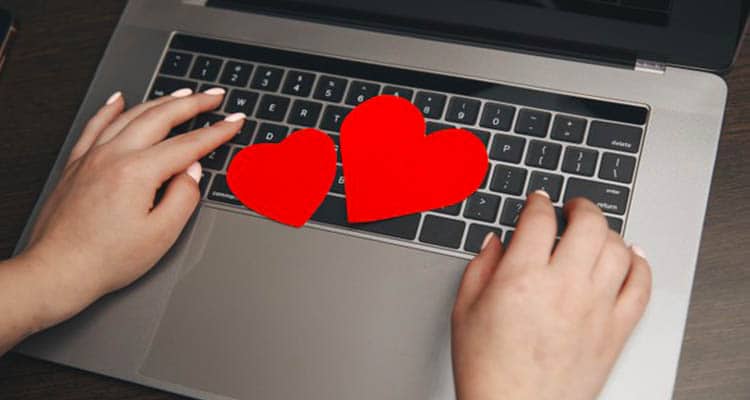 2. Negative is not always sexy
This is one of the most important online dating profile tips and you should take this one very seriously. Your cynicism, snarky attitude and negativity can be entertaining briefly but not for long, and it definitely cannot be a reliable tool to help you build yourself up to potential partners. Avoid this major virtual dating mistake and you will be good to go.
There are a great number of users who list things they don't like/do. There is nothing constructive in that. If you say "I don't like Netflix". Netflix users will stay away but what will you do when a number of Amazon Prime users knock on your messenger?
So instead of the things you don't want, write about things you do want and enjoy. If you say 'Fake people need not apply', it makes one wonder how self-important you consider yourself to be. You might think that the sass comes off as attractive at first but in reality, it just seems egotistical.
Related Reading:  What does dating mean to a woman?
3. Reveal what you're looking for
Remember there are people who will only proceed to the next part of your profile if their interests match with yours. The sorting has already begun.
Good online dating profiles give an idea of what a person is really searching for. A great profile should speak to the character, not to the characteristics. Avoid listing the hobbies, body type, and education of your ideal partner – this is just one of the unwritten rules of dating.
Instead of saying 'should possess a sense of humor', say 'I love being around someone with a good sense of humor'. Or instead of saying 'having a fit body' say 'active'. Focussing on the characteristics may make you sound superficial or overly picky and you do not want that.
4. Show what you are into
To set up an online dating profile that is great, mere words are not enough. Upload photos that you think describe you the best and are a reflection of your personality. Are you into making music? A shot with your drum set, or guitar will gratifyingly capture your musical side. But don't overindulge in them.
If you are a gym buff, know that a barrage couple of gym selfies will turn most of the people off (only because there are so many of them out there!). However, a magnificent shot of you doing pull-ups will work wonders though. Again, don't overindulge in those gym shots. Knowing the right balance is key when navigating how to make an effective online dating profile.
The magic of creating a great profile lies in your aesthetic portrayal of who you are, with brief details and pictorial depiction of the things you like.If you are a foodie, a couple of shots of burgers and fries won't do any harm. In fact, it will only bring out your authenticity even more.
Related Reading: stay away from these type of men on Tinder
5. Use spell check
We cannot stress this enough when it comes to online dating profile tips. Bad grammar and spelling errors are major turn-offs for many out there. You might put a lot of thought into making your profile a good one, but take care not to make any grammatical errors.
How to write a dating profile starts with using the correct grammar. Errors like this show carelessness and people looking for something serious might believe you are frivolous or lame. Be smart. Use Grammarly to clean up your mistakes because there are way too many Grammar Nazis out there.
So, there you go. How to make an effective online dating profile is no biggie as long as you follow these few basic steps. The world of virtual dating has a lot to offer and we don't want you to miss out on any of it. Now that you have these pointers, clean and jazz up that profile of yours.
FAQs
1. What should I put on my dating bio?
Keep it short and simple. Your introduction should be approachable and friendly but also not overly specific. The right way to making an online dating profile starts with using concise terms and sentences. Put your interests, hobbies, passions and drives in a simple and sweet way.
2. How do I write about myself on a dating site?
Keep it casual and honest. People should get a glimpse of who you are when they see your profile. Write about your interests, what makes you wake up in the morning and just things that make you unique.
3. What are 5 words to describe yourself?
There are many but you can try some of these. You can use adventurous, movie buff, indoorsy, party animal or animal lover.