Yes, there is a sure-fire way to find out whether a guy wants you to be his girlfriend! Dating someone, or seeing someone casually and don't know what it's turning into? Beginning to notice that your boy toy is developing feelings for you?
All of this is fine – but what are his intentions? You must understand a guy's intentions before jumping into things with him. Do you have a feeling he's about to pop the question? No, not that question. Do you think he's going to ask you whether you'd like to be with him in an exclusive relationship?
To make sure you truly understand what getting into a relationship could mean for your future, look out for these 7 signs he wants to make you his girlfriend:
1. He's trying to get to know you better
One of the first signs that a guy is trying to win you over and make you his girlfriend is when he starts trying to get to know you better. This means that he starts asking questions about you and your life. He becomes more curious about you and wants to understand what kind of space you may have in your life for him. Or whether he can even get to know you at a deeper level. No guy is going to ask these questions if he's not interested – unless he is just emotionally manipulating you.
Beware of guys that try to talk about emotional things with women just to get into their pants. They get women to open up and talk just so women can feel comfortable around them. But end up pulling away when a woman starts to want more emotionally. So make sure you understand the guy's intentions before starting to open up.
Related Reading: How To Tell What A Guy Wants From You?
2. Inside Jokes
Do you guys have inside jokes that you share with each other? That means you share an intimate connection that perhaps only you two know about. When you are at a table with others, does he bring up these inside jokes or anecdotes? This is a sure-shot way of beginning to make things exclusive.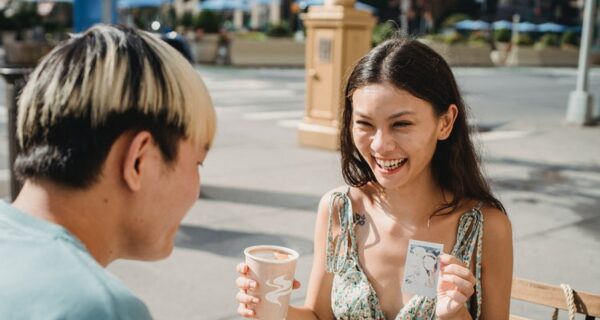 3. Compliments in Abundance
Is your guy constantly admiring you and telling you how pretty and beautiful you look? Does he do this not just on your good days but bad ones as well? If he is into you, he'll always compliment your talents, habits, and personality traits.
If you notice that he has started doing this only recently, it's a clear sign of his changing feelings for you. A man who is into you will give you more attention all the time.
4. Open Up About Himself
Guys are usually very discreet about their emotions and experiences. So if a guy starts opening up and talking to you about vulnerable things that affect his life, then you are definitely in for the long haul.
If he's beginning to initiate a relationship with you, he won't be afraid to talk about himself. This means that he trusts you and wants to take things to another level, emotionally. Guys show their vulnerable side usually when they want you to start offering them solutions or take care of them emotionally when they need it.
Related Reading: 15 Unwritten Rules Of Dating We All Should Follow
5. Protect You
Guys are adorable when they begin to protect girls. If a guy is into you and wants more, he will start being protective of you, particularly if he feels you're in a situation where your safety may be at risk. A guy who genuinely likes you will make sure he is there for you and has your back every step of the way.
6. Impress You
When a man is in love with you, he will go out of his way to impress you. If he has feelings for you, he will constantly show you that he cares. If he likes you, he will try to keep doing things for you to make sure you know that.
He wants you to view him in a positive light, as he is trying to set a foundation for a relationship with you. So, pay attention to how he goes out of his way to do things for you.
7. Interested in your Love Life
One of the easiest ways to tell if someone wants you to be his girlfriend is to see how interested they are in your love life! If a guy likes you, he is going to start asking questions about whether you like or are dating someone, or if you're ready for a committed relationship.
He may also enquire about your past relationships to understand where he can fit into your present and future. He is trying to understand whether you have any emotional baggage and how all of that can be countered and taken care of if he wants to step into your life.
FAQs
1. There is a guy that randomly compliments me but I don't know if he really wants me to be with him – how can I tell?

Sometimes, we tend to take politeness for flirting. So, if a guy is generally complimenting you and not meaning to turn it into something, then pay attention to his personality. Does he compliment everyone and is generally outgoing? Does it make you feel uncomfortable? Then tell him. Maybe that's just how he is – so you can process and tell yourself that instead of overthinking.
2. A guy I know has introduced me to his friends and family, but he doesn't seem to initiate anything more in the relationship. Is he into me?

If a guy has introduced you to his friends and family, that means he likes you enough to be in his life. No one will introduce someone to people who're an integral part of their life unless they want something more out of the relationship. Maybe he's too shy to express his feeling or is just taking his time before committing. Or maybe he just regards you as a very good friend. When in doubt, just ask!
3. There is a guy who gets very jealous if I talk to others and don't spend time with him – does it mean he's into me?

Probably! If a guy wants you all to himself, then it's clear he has a thing for you. If he gets jealous, then he definitely wants you to spend your time with him and not others.