If you are facing a situation in which your wife disrespects you daily, then you have come to the right place. We are going to help you get acquainted with the signs of disrespect from your wife's side and how to deal with it suitably.
Maintaining a healthy and happy relationship after marriage is usually not a cakewalk. Staying with a person once the honeymoon phase is over can get taxing as they show their bad sides and we ours. Normally couples take each other for granted but if in that process the partners do not respect each other; then it can get very difficult to be happy in the relationship.
Related Reading: 13 Signs He Disrespects You And Does Not Deserve You
8 Signs Your Wife Disrespects You
In married life, your wife and you must respect each other equally. Respect is perhaps the most important aspect of a relationship. If you are the one who is getting disrespected and thinking that your wife will change eventually, then maybe you are wrong.
Until and unless you know the signs of lost respect in the relationship, you will neither be able to help your wife improve nor will be able to salvage your relationship. Let us quickly go through the 8 signs that your wife disrespects you and later on move on to the ways to deal with a disrespectful wife.  Also, she may be manipulative too.  That can mess you up big time. Read on to find out more.
1. Making fun of you is her favourite pastime
Whenever your wife meets her friends or family members and makes fun of you in your presence, it means she is not respecting you enough. If she does this sometimes, then it might be tolerated.
However, if she gets into the habit of cracking jokes on how you look, how you speak, how you sleep, etc. in front of others, then it is a sign of disrespect. She has got into the habit of publicly insulting you and it should not be okay with you.

Such disrespect from your wife is also emotionally draining. You could feel depressed and even isolate yourself a good deal at times.
2. She tends to complain a lot, a sign your wife disrespects you
No matter what you do, your wife does not seem to get satisfied or happy. It is as if nothing you do is good for her. She is always nagging you to become a better person and complaining about things that should not even matter in the first place.
She is not satisfied with your pay pack, or the way you look, is unhappy with the friends you have, hates your parents and complains about your beloved pet dog. These are absolute signs our wife disrespects you.
It is just her way of bothering you and disrespecting you as a person.  But there are ways you can deal with a nagging wife and you must if you are getting very harassed.
3. Your wife fails to listen to you
Since she has lost respect for you, it is very much possible that she does not even have the courtesy to listen to you. Your wife will give excuses to avoid talking to you.
She may even stonewall you on some instances. On the other hand, if you do find her and want to share something important with her, she will remain distracted. What you do or say does not matter to her any more and she fails to give you attention. This is an absolute sign she disrespects you.
4. She shuns her responsibilities
A disrespectful wife will not make any efforts to share the responsibilities of family life with you. Whenever you will try to approach her regarding her responsibilities, she will cook up some defence.
She might also shamelessly shun her duties because she hardly cares about your or anyone's opinion now.
5. Your wife keeps secrets from you
After marriage, you both are supposed to know about each other's lives completely. Both of you are expected to share not only your dreams but also your failures with each other.
However, if your wife keeps secrets from you about her personal life and you get to know about them from someone else, do pay heed to this sign. This is your wife's disrespect for you and nothing else.
6. She blatantly flirts with others in front of you
The fact that she is married to you does not stop her from flirting or becoming romantic with others and that too right in front of you.
This means that your feelings no longer matter to her any more and mind you, this is highly disrespectful in any relationship. When flirting crosses the line it is really insulting for you.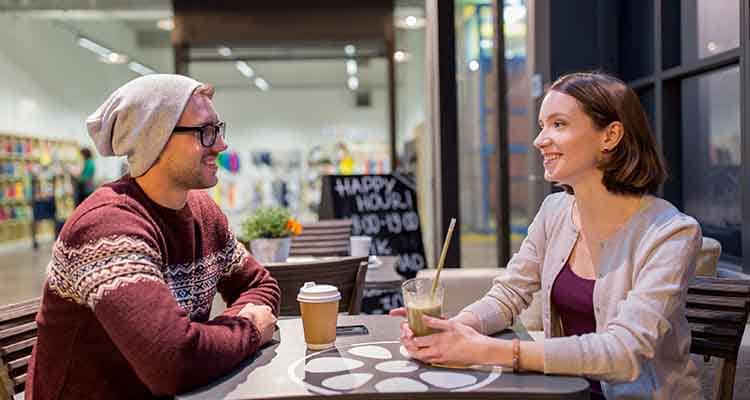 7. She is no longer your support system
Your wife is expected to always stand by your side and act as your backbone in good as well as bad times. Even you are expected to do the same. However, if she does not support you or help you in times of need, then it means she is breaking the promise of together and forever.
Related reading: I wish I knew why my wife left me for another married man….
8. Your wife becomes physically distant from you
If you try to make any physical contact with your wife, then she will probably keep a distance from you and avoid you. This is because she disrespects you and does not care about your sexual desires and needs any more. She might even turn into a rude spouse when it comes to rejecting your sexual advances.
The moment you realise that your wife is no longer showing you the respect you deserve in the relationship, you must take appropriate action to save your marriage. At the right time, talk to your wife and try to know what are the issues between the two of you so that accordingly, you both can find a solution together.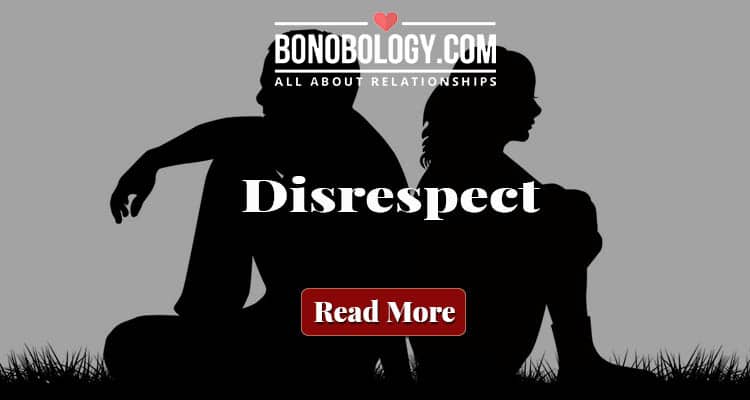 5 Ways To Deal With A Disrespectful Wife
How to deal with a disrespectful wife? This is a question that has been on your mind. When you got married, you would have never thought that your wife would not show you respect, will become impolite and become a completely different person.
It will be disappointing for you, but you can follow these 5 ways to deal with a disrespectful wife and lost love in the relationship.
1. Do not get offended
We know that this is not an easy tip to follow, because you are bound to get upset if your wife behaves rudely with you or disrespects you. But following this might help you overcome your anger and probably understand the reason behind such behaviour of your wife.
By getting offended, you will just create more mess in your relationship. This is the first step to deal with a disrespectful wife.
2. Confront her at the right time
You must ensure that you select an appropriate time and place to talk to your wife about her behaviour. Conflict resolution skills come into play here.
Ask her what is wrong and lend a helping hand to help her improve her rude behaviour towards you. Effective communication can generally solve many problems. Try it and you might see your disrespectful wife changing completely.
Probably she is stressed or something and is not disrespecting you intentionally. So you have to talk to her and understand her viewpoint first. This is an effective way to deal with a disrespectful wife.
3. Give her the necessary personal space and time
When you know that she is not inclined to give you attention and care, then the best move on your part would be to leave her alone. Give her ample personal space and time, so that she can appreciate the importance that you have in her life and probably she will start respecting your opinions as well.
This will also perhaps show her how much you respect her needs and wishes. Or that you can sense her mood and respond positively. Space in relationships can really help, you must know how to turn a negative into a winning situation.
4. Confide in a close friend/relative or seek counselling
You can reach a point in your relationship when the disrespect from your wife seems to be bugging you a lot and you are unable to find a solution to this whole scenario.
What you can do in such a situation is confide in a close friend/relative whom you trust and who will give you safe and sound advice. Maybe talking to this friend/relative will give you a whole new perspective regarding how to deal with your disrespectful wife.
Couples counselling is another way to save your marriage and sort out the differences.
5. Always be ready to move on
What to do if your wife disrespects you? No doubt you will give all the chances you can to your wife to improve her behaviour towards you. But you have to know if she can actually come back to respecting you or if the relationship is worth saving. 
But just in case nothing works out, you have to be ready to let go of your wife. Remember, a disrespecting spouse is never going to make you happy and satisfied with your relationship. So always be ready to move on.
Respect and love are like two sides of the same coin. If these two are not forming the foundation of your relationship, then it cannot survive the test of time. So think about this carefully and take a decision wisely. There is no single solution to the question of how to deal with your wife when she disrespects you? We provided a few answers, it's up to you to make a choice. All the best!
Without Evidence Of My Wife's Cruelty, How To Prove It In Court?