In today's technology-obsessed world having that virtual chemistry is as important as having in-person chemistry. In times of Corona, when we are not being able to meet our partners often, thanks to social isolation, some raunchy texts to make him want you more is the need of the hour. And sending such texts is not exactly rocket science.
In fact, texts are relationship saviours these days. You can use emojis to convey your love or you can use them to tell your partner about your mood, about your feelings and how you look forward to spending time with them.
Technology and relationships go hand-in-hand these days because technology really helps you to stay in touch 24×7 even if you are living apart or you are in a long-distance relationship. So just by sending texts you can make him want you more and flirting over texts can really become an addictive pastime that helps to keep you two connected.
Related Reading: 30 Sexy, Dirty Text Messages For Your Boyfriend
Texts That Will Make Him Want You More
Mix directness with subtlety, wit with kink and viola, you will be having your man fantasising about you all day. You don't need to indulge in sexting to make him swoon – all you have to do is make his imagination run wild by sending messages that will not only pique his interest but also his manhood.
Flirty texts are ideal for all kinds of couples – long-distance ones, couples in new relationships, FWBs, even casual sex buddies. Take a look at the naughty texts below to get an idea of what to send him to make him go weak in his knees…
1. I have been naughty today. Wink, wink. I deserve a spanking!
2. I am in my birthday suit. Want to Facetime?
3. I can't concentrate at work. I have been constantly blushing while thinking about all the things we have planned to do to each other!
4. What are the types of kisses that drive you nuts?
5. My friends get jealous whenever I talk about our deeds in the bedroom.
6. I have been naughty. I deserve to be punished. If only someone came over and punished me…
7. I am sorry that I am always a tad bit late in replying whenever we sext. You know what I am doing with my hand, right?
Related Reading: How To Have A Sex Chat With Your Man For The First Time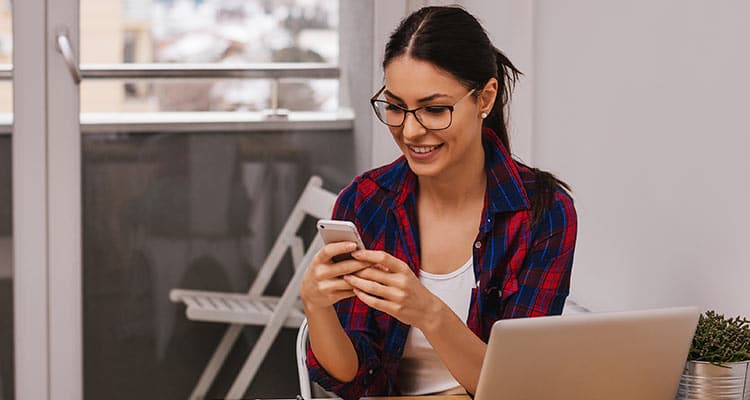 8. What on earth did I do to deserve such a sexy man?
9. You make me want to reveal the naughtier version of me.
10. Are you free tonight? I have some kinky plans for us.
11. I am eagerly waiting for the weekend when I will be in your arms and have the privilege of being your small spoon all night long.
12. You are such a great kisser. It's hard to control myself in public whenever I see those juicy lips.
13. Aren't you curious about what I am wearing right now? Please say you are!
14. Can we try 50 Shades of Grey after dinner this weekend?
15. We haven't had sex for so long. I can't wait to be the object of your desire tonight.
16. Daddy? Kitty has broken a rule. She needs to be punished.
17. Do you like making out in the shower?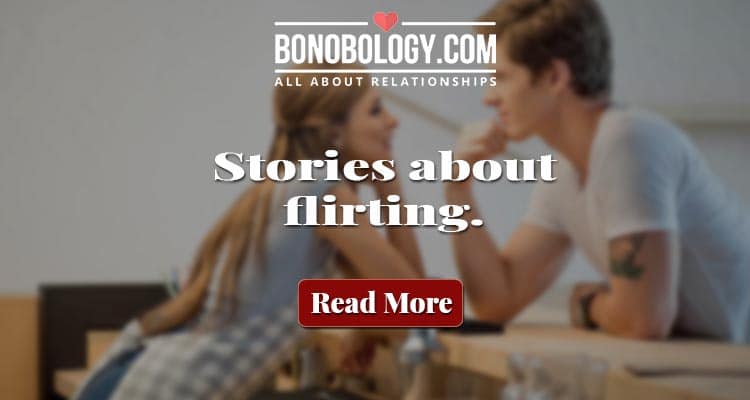 18. Do you want to be naughty in public? It's my new found kink.
19. Let's talk about the health benefits of kissing...
20. Tonight you and me have some plans. Get ready for your best surprise till date.
21. The kids are not home. Let's do it in the kitchen?
22. If I use chocolate as my body lotion what would you want to do?
23. I have been doing some research on sex positions that men love…
24. Can't wait to leave a few hickeys all over you.
25. If you promise a cuddling session tonight, I promise to fulfill one of your fantasies!
Related Reading: Online Flirting – With Our 21 Tips You Will Never Go Wrong!
Do's And Dont's Of Flirty Text Messages
Showcase your confidence: Don't wait for him to take the initiative. Men find it sexy when a woman makes the first move; also it's a great way to display your confidence! So, stop overthinking about why he didn't message you first and write something interesting to him which will make him see you in a new light!
Keep it short: If he is busy and you are too verbose, it would be hard for him to maintain the pace. Less is more for a reason. Keep it short and vague so that he keeps on asking you questions. The back and forth can lead to a naughty exchange leaving him wanting more.
Shower him with compliments: Why should only women be flattered? Women, take your flirting a notch up by complimenting him on his looks and personality. But don't overdo it. It will make him think you are being insincere.
FAQs
1. How to be genuine while sending flirty text messages?
Don't just promise to do anything he wants over text. Sooner or later, he will realise you are not into that fantasy. It's better to be on the same page about your kinks and desires to make the texting chemistry work.
2. When do you finish the conversation?
If his replies are short or half-baked or you think he is amidst something important, it's time to finish the conversation. There is no point in forcing the conversation then as it becomes awkward. Leave him wanting for more by writing something intriguing in your last text message.
3. Should I be direct or play it safe?
You can be direct and catch him off guard by asking him out. If you like the man to take the lead and are worried about appearing desperate, then play it safe and let him set a date for the two of you. You just keep hinting and playing with through the flirty messages.
10 Obvious Flirting Signs Guys Miss And How They Can Identify Those
He wants pictures while sexting, but I don't trust him. Please advise.